If there's one smartphone that Huawei's best known for, it's the photography-centric P Series line. It's the phone that ushered in Huawei's popularity and its one-time dominance of the smartphone space. But every second half of the year, the company is known to release a second smartphone — The Mate Series. In this instance, the Mate 40 series with the Mate 40, Mate 40 Pro, and Mate 40 Pro+.
The Mate 40 series is an update that brings along with it the industry's leading features. Like in 2016 — when super-fast charging started to become a trend; or in 2017 — when we first heard about AI on mobile; and 2018 — the first time reverse wireless charging was seen on a phone.
Today we're looking at the Huawei Mate 40 Pro. What new features does it bring?  Is it still the Android phone to beat?
Space Ring Design
The Mate 40 Pro's design is pretty, attention-grabbing mainly because of this large circular camera bump. It's reminiscent of a click-wheel iPod.
Huawei says it's an evolution of the Halo Ring found on last year's Mate 30. Called the Space Ring — it's supposedly inspired by this first-ever photo of a black hole, reflecting Huawei's spirit of exploration.
We prefer last year's design. This one is a bit in your face. Although that's probably because of the stark contrast with our Mystic Silver model.
The ceramic all-black model looks better in my opinion. Depending on your region there will also be Vegan Leather options available in Yellow and Green. And ceramic white.
Huawei is proud of this colorway though. It's very similar to the Breathing Crystal P30 Pro — so much so that it changes color depending on where the light hits. Sometimes pink and yellow. Sometimes blue and purple. The finish though is matte instead of glossy.
It's 6.76-inch OLED display is bigger than the Mate 30 Pro.  And as a result, the phone is too. It's a much bigger phone than we expected. Not quite as big as the Note 20 Ultra but with a bit more heft to it.
Unique to this phone is a display that curves outward more than most phones, making it look like it has no borders on either side.
Instead of notch it's got a punch hole for a selfie camera and a 3D sensor used for more secure Face Unlock. There's also an under-display fingerprint scanner. Giving you two options to unlock your device. But do note that 3D Face Unlock is not as safe. For example it will work with a mask on.
It's got the same red power button on its right hand side. And this year, Huawei brought back the volume rocker which it took away last year in favor of touch based virtual keys that let you tap on either side of the phone to bring up the volume slider. And swipe up and down on the frame to set control. This feature is still present on the Mate 40 Pro.
Stereo Speakers
We've seen it occasionally on other phones before, like the Mi 10 Pro from earlier this year. It's really nice to see Huawei add stereo speakers on both sides to the Mate 40 Pro. Literally, there are speaker grilles on both its top and bottom.
Having audio come from both sides while watching a movie or playing a game makes the audio feel more immersive than just a bottom firing one. I can confirm that these are some of the loudest phone speakers I've tested recently. Not quite as loud as the LG V60. Huawei claims these speakers have stronger bass. But we didn't notice it that much.
A leap in performance
The Mate 40 Pro is  the first Huawei smartphone — and possibly one of the last — to be powered by their new Kirin 9000 processor.  It's a 5nm chip with an integrated 5G modem. Huawei says it has 15.3B transistors on it. 30% than the other 5nm chip Apple's A14 Bionic.
Performance + Power Efficiency + Connectivity Vs  Snapdragon 865+ is as follows:  CPU 10% / 52% Faster  / NPU 2.4x Faster
Of course with any new chip there are bold statements about how much more powerful its CPU, GPU, NPU, and ISP are. And how much more battery efficient too. So no surprise that games run smoothly.
The phone's got a 90Hz Display with a close to 4K panel. Huawei says this was intentional to deliver the best balance between battery life and performance. You can choose to have it dynamically switch between the two; or Ultra — having it on all the time.
Cinecamera
The Mate 40 Pro has a triple camera setup:
50 MP, f/1.9, 23mm (wide), 1/1.28
12 MP, f/3.4, 125mm (periscope telephoto), PDAF, OIS, 5x optical zoom
20 MP, f/1.8, 18mm (ultrawide), PDAF
TOF 3D, (depth)
Let's take a look at some samples. First its Main Wide Angle Camera.
No surprises here. Sunny day shots look great. No overblown highlights. Lots of details. Even the clouds are not mushy.
Of course, I love some creamy bokeh. And between its large sensor and fast f/1.9 lens you don't need portrait mode for shots like this.
Speaking of portrait mode here's one shot during the day and one at night. Both look great!
To gauge low light performance take a look at this colorful wall in between two buildings. The shot on the left was taken during the day. The shot on the right was taken at night without night mode.
Night Mode works with the Ultra Wide Angle lens ≠ I used it in this shot of the Brooklyn Academy of Music building.
But TBH it didn't really need Night Mode. Here's the same photo with night mode turned off.
Finally let's take a look at the telephoto camera. I'm glad Huawei has scaled back on its efforts to zoom closer to 100X.
It's 5X optical telephoto lens is sufficient.
As you can see in these 1x, 10x and 50x photos of the One Hanson Building in Downtown Brooklyn, you'll find the 10X is still very good. While 50X is passable, but not something you'd post unless the subject was rare.
Two years ago the Mate blew its competitors out of the water with its ability to basically see in the dark. It's interesting how competition has since caught up. The last few days here in New York have been rainy and gloomy so I have not been able to go out and test shoot some video.
Huawei says its Ultra Wide Cine Camera with its 3:2 ratio and XD Fusion HDR technology that lets you capture backlit video is a big improvement.
Finally the Mate 40 Pro has a 13MP ultra wide-angle selfie camera. With anti-distortion technology and Intelligent FOV finder which will detect if multiple people are in the shot and will adjust framing accordingly.
Whether they're true to life or not, we love selfies taken on Huawei Phones.
When you first use portrait mode, you'll be given the option to turn beauty mode on or off by default.  Here are some sample shots.
Battery & Charging
The Huawei Mate 40 Pro packs a 4400 mAh battery. In my few days reviewing the phone, it lasted me about a day and a half with average use. It also ships with a 66W charger out of the box. A very generous inclusion and possibly the fastest that comes bundled with a smartphone.
In my tests, I got to 33% in 10 minutes. 81% in 30.  A full charge from 0 took 55 minutes. The phone also supports Huawei's optional 50W Wireless Charger.
Using this accessory. I got close to similar results: 26% in 10 minutes. 72% in 30. And a full charge in just a minute shy of an hour. (59 minutes)
As a point of comparison, Samsung's Galaxy Note 20 Ultra comes with a 4500 mAh battery. And ships with a 25W Charger.
Got to 58% in 30 minutes. And 100% in 70.
The Note 20 Ultra only charges up to 15W wirelessly. With Samsung's Wireless Charger. You can get to 22% in 30 minutes. And 100% in the double-time it takes to wireless charge the Mate 40 Pro. (120 minutes / 2 hours)
Emui 11 on a Mate
The Mate 40 Pro runs EMUI 11 based on Android 10. As EMUI 11 just rolled out, and given Huawei's current relationship with Google this comes as no surprise.
One of my favorite software features the Mate 40 Pro is called Eyes on Display an improvement to the Always On Display feature on its phones. You know, when phone displays don't dim all the way but show you the time, or date or a cool graphic.
To save on battery life Eyes on Display will dim the screen all the way. But will know when you're looking at the phone. You don't even need to move your head. Just move your eyes and look at the phone. And the Always On Display will turn on. It's pretty cool I've gotta admit. Supposedly, this saves battery life as well.
Other cool features include smart gestures. New to the Mate 40 Series is being able to wave left and right to turn pages on an e-book or flip through photos in your gallery. Hands-free. But my favorite is the grab gesture to take a screenshot.
Is the Mate 40 Pro your GadgetMatch?
We hate that we're in a situation where one of the world's best smartphone manufacturers cannot compete on equal footing with the world's best.
Huawei is doing its best to survive this political crisis, investing millions of dollars into its own App Ecosystem, it's own operating System, and it's own services like Petal Search and the upcoming Petal Maps.
But as it stands — one can't overlook the lack of Google Play Services and how that affects the experience for everyday Android users.
And then there's the fact that because of US restrictions — Huawei's Chip Making Arm — responsible for the Kirin Processor might no longer be able to source the components it needs. Some fear Kirin 9000 might be its last hurrah.
There's an uphill climb ahead. And hopefully there's light at the end of the tunnel.
All these challenges aside, in a world where the lack of GMS wasn't an issue. This is what we would have said about the Mate 40 Pro:
It's a solidly-built, well designed smartphone.
We're fans of the vegan leather options.
It's an excellent flagship that balances performance, features and battery efficiency.
Its cameras are still excellent, but competition has finally caught up.
We think it's fast wired and wireless charging features are game changing. And that in a world where more and more accessories are being left out of the box, it's refreshing to get a 66W charger bundled.
And we think that its current price tiers starting at EUR 899/ PhP 55,999 is competitive vs the likes of Samsung and Apple.
In a perfect world, this phone would definitely be up there among the phones that we could wholeheartedly recommend. Here's to hoping political challenges resolve themselves soon.
We are fans of Huawei phones no more than we are fans of Samsung Galaxies and Apple iPhones. But our stake in all of this is competition. Because that means more choice and better technology for us all.
The Huawei Mate 40 Pro retails for EUR 1199/PhP 55,999.
Samsung The Frame Review: Stunning!
✨ Aesthetic TVs for your living room ✨
SCARLET NEXUS review: A tale of two dreams
Heartwarming, heart-pumping, and somehow heart-shattering
I rarely play anime-style RPGs, even though some of my friends recommend a few of them to me. In the times I played one, I've always loved the combat mechanics but I never really got hooked long-term. In essence, I didn't have an incentive to see the game all the way through, even if other people claim it's worthwhile.
Initially, I had the same opinion of SCARLET NEXUS when it was first announced. Even as I played the demo, I still had the same thoughts. I don't know, I just felt that this was going to be another anime-style, action RPG with solid combat, and that's all it had. There's nothing particularly new that would hook me into it.
As the title of the review would have it, it was different when the actual game came out.
An "open world" hack-and-slash bonanza
I'll start with one of the most basic questions you will have with any new video game: how does it play? Long story short, SCARLET NEXUS was a joy to play from a gameplay aspect.
Once again, I found an anime-style RPG that pretty much nails the combat mechanics, especially when thrown into a pseudo-open world like New Himuka.
As I've previously mentioned in my first impressions of the game, these mechanics are roughly easy to learn and master all the way through. Of course, you unlock more abilities through the Brain Map, which you can only do by engaging in more combat during missions.
Honestly, I felt that this gave players an incentive to fight all the enemies, instead of just accomplishing the objective.
Furthermore, it also helps that you have access to special abilities through the Struggle Arms System, known in-game as the SAS. Personally, this was a great addition to the combat formula instead of just simply picking up items for temporary buffs. With the press of two buttons, you're able to change the battle landscape against all kinds of enemies.
Accessing 100 percent of your Brain power
Another part of the combat mechanic is the character's ability to execute a Brain Crush and activate Brain Drive. For the Brain Crush, I liken it to executing a finishing move after downing the Other (the monsters in the game), and it happens in a variety of ways. It feels utterly satisfying to execute a Brain Crush, especially for larger and stronger enemies.
As for the Brain Drive, it essentially gives you an attack and EXP boost during combat. Also, there's this mechanic called the Brain Field that you can only access when Brain Drive is active.
What I love about it is that despite giving you an ability that makes combat faster, it's a mechanic you shouldn't abuse. In essence, you should listen to your brain and think things through before it's too late.
Setting the mood wherever you explore
As for the overall visuals and audio score of the game, I'm happy to report that BANDAI NAMCO gave us a spectacle from start to finish. However, I have to preface this by saying that you will truly appreciate it if you play this on a capable PC or on next-gen consoles. On my Xbox Series X with a 4K TV, it looks fantastic and well done.
They gave each location in the game its own design, color scheme, and apt background music to set the tone. To some degree, I felt immersed in the entire game while engaging in the insane combat in between.
You would assume that the world would have been in total chaos with all the Others around, but they went for something a little more realistic.
Also, I'd like to extend my praise with how they did all the cutscenes, character dialogues, the Brain Field segments, and the Brain Crush finishers. I got a kick out of just watching all of these unfold, and I'm at awe with how well the art style and animations were done.
The Other may be strong, but not as strong as…
I purposely saved this part last because this was the aspect of anime-style RPGs I did not particularly vibe with. To me, a good story trumps badass gameplay mechanics and visuals because it adds more investment into playing the game. I mentioned before that the demo didn't really touch on this aspect, but it could be something worthwhile to dive into. 
In the case of SCARLET NEXUS, it gave me a compelling and fulfilling, yet gut-wrenching storyline to work with. At the start of the game, your choice of either Yuito Sumeragi or Kasane Randall dictates which NPCs you'll start with, and how you will see the main story unfold.
In my case, I played the game following Yuito's story arc but I also managed to start a new game with Kasane's.
Two dreams intertwined by one fate
In both storylines, you enter as a new recruit of the Other Suppression Force (OSF) with either your best friend (Yuito) or adopted sibling (Kasane).
As either member of the OSF, you will take on exploration missions to acquire more information on the biological anomalies known as the Other. As such, you will need to fight the Others as they threaten the citizenry of New Himuka.
Along the way, you will discover the origin of the Others and unravel more information on the people you work with and for. You will travel to different places within New Himuka teeming with more dangerous Others, and engage in battles with other OSF members and the government. Of course, you will do this while in search of the truth about stopping a world-ending event that shapes the future of the nation.
Twisting and turning, but not overwhelming
As I got through Yuito's side of the story, I couldn't help but feel engrossed by how everything was going. I was literally on the edge of my seat piecing all the events together as they happen, even with the amount of twists and turns that happen in between. Also, every new information presented to you just makes the story a bit more clearer and easier to digest.
It's a storyline that requires your attention from start to finish, but it tries not to feed you with too much information. In between each phase, you get a proper rest that you would normally use to restock and do Bond Episodes with the NPCs. However, I would argue that these also serve as a way for you to just make sense of everything you know so far before proceeding.
Bonding with your own version of family
Also, I'd just like to highlight the Bond Episodes a little bit because I found these as my favorite part. These little nuggets of the gameplay allow you to get to know all the NPCs a little more, from their interests to their aspirations.
It gave the storyline a more human aspect, and going through them also unlocks buffs to your SAS. 
With these Bond Episodes, you will form greater connections with the characters in-game; yes, even with the character you didn't choose at the start of the game. In essence, you're forming your own family of OSF members to duke it out with the Others, with you as the Dominic Toretto of the family.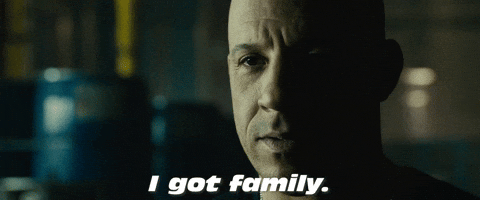 A thrill to see all the way through
SCARLET NEXUS is an action-packed, anime-style RPG that just hits all the right buttons with everything you do. It comes with insane visuals, superb combat mechanics, and an enthralling story that won't overwhelm you in the slightest. I could list all my praises for the game, but these might not even fit on here.
For a new IP offering, BANDAI NAMCO really outdid themselves with this game. Even if you played this on the current-gen consoles, I think the experience would still be as great as I described it. They really showed this game a lot of love, and it deserves some love back from those who play it.
If you want to explore this type of game, I highly recommend adding SCARLET NEXUS to your library. It's a joy to play all the way to the end, even if you attempt to do it in one sitting.
SCARLET NEXUS is now available on the PC, PlayStation 4, PlayStation 5, Xbox One, and the Xbox Series X|S.
MagSafe Battery Pack Review: Is it worth It?
$100 for a powerbank?