Lenovo Legion 7i Hands-On: Power with reservations
The company's flagship has its upside, for now
What's it like to receive a big crate one day, while working from home? I opened it with the expectation that it's something big, powerful, and expensive. Otherwise, it wouldn't have been sent to me via crate, right?
Lo and behold, Lenovo sent me one of their new flagship gaming devices. This time around, they've decided to go for a simpler way of naming things. Meet the Lenovo Legion 7i in all its fame and glory, which was announced back in April.
What exactly does this entire package bring to the table? Well, here are some initial thoughts I have on the Lenovo Legion 7i.
A pretty straightforward unboxing
For what it's worth, unboxing the Legion 7i was as straightforward as it could ever be. The big Legion box came with two other boxes inside it: one for the laptop itself, the other for the 230W charging brick. One thing that immediately jumps ahead here is that, well it doesn't come with any other peripherals. 
If there was anything I could give Lenovo props on, it's the black cloth-like sleeve that covered the device. I get it, it's not that much since you're more interested in getting the laptop out of the box. But, I acknowledge that some consideration was given even to that level.
Out of the box, it's a pretty well-designed device
I felt that the Lenovo Legion 7i was built quite nicely. It's not a device that just screams in its size or color choice, but it adds some subtlety to it. The near-Space Gray aluminum chassis just looks sexy to me, along with the metallic Legion logo on the lid. Although, these are fingerprint magnets so you should definitely wash your hands first.
I applaud Lenovo Legion for actually putting the more important I/O ports at the back. I didn't mind that it added just a few more inches to the overall length of the device. Honestly, placing the charging, USB-A, and HDMI ports at the back lessens any obstruction while playing. This also comes with two USB-C ports, with only one of them having Thunderbolt 3 support.
Upon opening the lid, it's what I expect out of most Legion laptops: full-size RGB-backlit keyboard, FHD display with the webcam placed above. At least they incorporated the physical webcam shutter, so no need for those sticky notes. Although, there was a portion of the keyboard, near the power button that felt loose or hollow.
Initial performance run seems promising
The unit that was sent to me actually comes with the 10th-generation Intel Core i7-10750H processor. It also came with an NVIDIA RTX 2070 Super Max-Q, a 240Hz FHD display, and 16GB of DDR4 RAM. It's not the most powerful configuration out there, but I felt that it could still get the job done.
And so far, it actually has lived up to expectations. Most work applications run smoothly with the hardware this device is rocking. Gaming on it also feels like a breeze, as even more modern AAA titles look fantastic. I mean, it hasn't won me a full game of Fall Guys yet but we're getting there.
Although, I will need to look into several more things before anything else. The thermal situation is one of them, but so far it hasn't reached boiling hot levels. Of course, there's the laptop's battery life but I'm already experiencing a fast-draining battery.
Pricing and availability
So far, the Lenovo Legion 7i works like the true flagship that it is. It's all compressed in one simple package, but with incredibly beefy hardware. Also, its build quality is honestly one of the more well-thought off ones I've seen in a while. Let's just see if it fully stacks up to the competition. Keep in mind that this is priced at PhP 134,995, and will come with the Legion Recon backpack.
If you want to be the first to get this device, Lenovo Legion is opening pre-orders from August 19-23, 2020. As a bonus, all pre-orders of the Legion 7i will come with a set of peripherals worth PhP 12,980. Those who wish to pre-order the device may do so in the following participating stores:
Legion SM North EDSA
Legion SM City Cebu
Complink SM Mall of Asia
PC Corner Gilmore
PC Express SM Megamall
Thinking Tools SM Davao
Honor launches Hunter V700 gaming laptop with a kickass design
Honor's first gaming laptop
Honor's first gaming laptop has arrived and the brand is confident it can make a mark in the market. Starting with the Hunter V700, the brand says it packs best-in-class performance, excellent heat dissipation, as well as portability.
To start off, the laptop has a very aggressive design that focuses on RGB lighting, ergonomics, and sustained performance. Honor has managed to fill a high-end configuration despite the thin chassis.
It has a 16.1-inch display with a 144Hz refresh rate that's accompanied by 4.7mm thick bezels, 100% sRGB color, and a maximum brightness of 300 nits. Unlike Apple's laptops, Honor has managed to pack a USB-A port, HDMI, and an RG45 ethernet jack.
Honor has also included a new hinge that it likes to call Wind Valley design. According to the brand, the design facilitates up to 40 percent more volume of air for cooling.
"Traditional gaming notebooks tend to be thick and heavy to meet the high-performance and heat dissipation requirements expected in this category. Honor believes the pursuit of performance can co-exist with a lightweight and portable design," Honor said in a statement.
The Honor Hunter V700 starts at CNY 7,499 (US$ 1,105) for the Core i5-10300H,  GeForce GTX 1660 Ti, 16 GB of RAM, and 512 GB of storage.
It's followed by a Core i7-10750H with an RTX 2060, along with the same volume of RAM and storage, costing CNY 8,499 (US$ 1,250).
Lastly, you can get a Core i7-10750H, RTX 2060, 16 GB of RAM, and a 1TB SSD storage for CNY 9,999 (US$ 1,475). The sale is currently limited to China via VMall.
ASUS ROG, ACRONYM partner for Special Edition Zephyrus G14
Bringing together impressive power and top-tier design into one device
ASUS ROG pits its ROG Zephyrus G14 as its most all-around gaming laptop. It comes with powerful hardware in a sleek design, along with features fit for a personalized experience. In essence, it's the ultimate laptop for gamers and content creators, alike. And apparently, ASUS isn't the only one who sees it that way.
Errolson Hugh, co-founder of leading technical appparel company ACRONYM has his vision of an empowered user. He believes that more empowered users aren't strictly just gamers, but is also a thinker and a creator. Since 1994, the company built an extensive portfolio of apaprel sourced from top notch materials.
These initiatives make ACRONYM an ideal partner for ASUS ROG, and it's seen in their Special Edition Zephyrus G14. In terms of hardware, the Special Edition ROG Zephyrus G14 still carries the latest AMD Ryzen 9 CPU and NVIDIA RTX 2060 GPU. Now, ACRONYM infuses its own design philosophy and brings distinct visual features to the device.
Pricing and availability for the Special Edition ASUS ROG Zephyrus G14 have yet to be announced.
BLACKPINK is coming to PUBG and we're excited
We can't wait to find out more!
So both the official social media accounts of BLACKPINK and PUBG Mobile shared this:
BLACKPINK IN YOUR AREA! #PUBGMxBLACKPINK@PUBGMOBILE pic.twitter.com/8dKIRaUxGV

— BLACKPINKOFFICIAL (@BLACKPINK) September 17, 2020
Clearly, the K-Pop girl group is teaming up with PUBG for something but we still don't know exactly what. Other than the image, no other details have been revealed yet.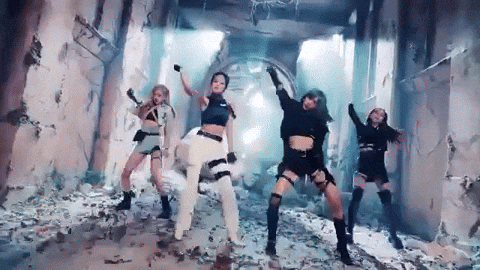 The collaboration can come in many forms but the image suggests a BLACKPINK themed loot crate, vehicle, and other items. Whatever the case may be, you can expect BLINKS to start downloading the game right now.
We'll update this space once we get more details. Until then, stream "Ice Cream" for clear skin.