Meizu Pro 7 Review: Twice the fun
I took one look at the Meizu Pro 7 and I knew I wanted to try it out. You see, unlike other folks at GadgetMatch who look to specs and features as basis for wanting to try a phone, I look at form factor and novelty. A phone with a secondary AMOLED display was obviously right up my alley.
But, what good does a secondary display do? How does it work? Does one actually need a second display and if so, when will one ever need it? I spent a few days with the Pro 7 in an attempt to answer all these questions.
Secondary AMOLED screen
Meizu's secondary display is a cute little panel on the back of the phone (which I will, from here on, call "cutie screen"). It's around the size of a big person's thumb or a lipstick tube — but just right for displaying time and phone notifications with a certain pizzaz.
The screen isn't always on; you can activate with a double-tap. Initially, the display will show you the time, but a swipe right will give you the temperature in your location and another swipe will display the pedometer. When turned on, phone actions like charging will also randomly show on the cutie screen with different animations.
My favorite function, when it comes to this display, would be its selfie capability. A swipe up will activate the rear camera and the cutie panel turns into a display! Swiping will switch through the three modes available: blur which is the bokeh mode, beauty mode, and original. A tap on the screen triggers the shutter after a countdown of three seconds. Think of all the selfie possibilities!
Unfortunately, the camera view on the cutie screen doesn't support video — a shame since this was something I was looking forward to using; just think of all the vlog possibilities if this were doable! I also wanted to customize the standby screen animation or wallpaper, but the phone wouldn't allow me to do that, so I was pretty much stuck with the serious-looking preset clock face and a blank screen on downtime.
As expected, I did enjoy the extra selfie screen — it helped with framing, and selfies were generally easier to take, though you can't really see much detail on such a teeny screen. Size does matter at the end of the day, at least for selfie screens!
The cameras
The Pro 7 is equipped with a 16-megapixel front-facing camera plus a dual-cam setup at the back with two 12-megapixel shooters. These numbers are never really indicative of how good a camera is so you know what that means: shootout!
The selfie camera is, of course, equipped with a beauty filter that may be toggled according to your filter preference. Unlike other selfie smartphones, the Meizu Pro 7 only has one beauty mode setting that you're stuck with — no separate toggles for skin smoothening, face thinning, or complexion. Not that I'm complaining; the filter does its job.
Of course, if that's not enough for you, the phone also has a built-in beauty edit feature which allows you to make certain changes to your selfies — just make sure not to go overboard!
The rear dual-camera setup allows for monochrome photos and a bokeh mode. By experience, however, the front-facing camera does a better job with the beauty filters, as the rear camera filter is too subtle for my taste.
Though the Pro 7's camera does well overall, it doesn't seem to do too well with low-light shots.
Here are other sample shots of my fabulous life (ha ha ha!) taken with the Pro 7:
The Meizu Pro 7 boasts a monochrome function owing to the dual-cam setup, though I was not really impressed by it — especially after seeing other brands do it better.
Look and feel
I'm pretty particular about how a phone looks and feels in my hands. The Meizu Pro 7 has a sleek aluminum back and a good weight to it; this makes it feel pretty premium.
Meizu phones run on the Flyme operating system on top of Android, and this particular one runs on Nougat, which means a distinct phone interface. But, the most peculiar thing about the Pro 7 — and Meizu phones in general — is the fact that there is only one home button on the phone's front that's used for most commands. This one physical button to rule them all, equipped with a fingerprint reader, is something that may need a little getting used to.
The Pro 7 also has a USB-C port and headphone jack. Of course, the second display screen is a beautiful, unique touch.
Performance
Unlike the Pro 7 Plus powered by a MediaTek Helio X30 processor, the Pro 7 is powered by a Helio P25. Now, my non-techie friends, stay with me: All you need to know is that this phone is comparable to most new midrange smartphones in the market today (Examples: OPPO R11, Moto Z2 Play, ASUS ZenFone 3 Zoom).
On the other hand, the Meizu Pro 7 Plus' X30 processor puts it on the same range as most flagship smartphones now (Examples: Xiaomi Mi 6, OnePlus 5, HTC U11 which all run on a Snapdragon 835). Though there are Meizu Pro 7's equipped with the X30, you'd be hard-pressed to find one, since they're only available in China.
This shouldn't be a problem at all because as it stands, the Meizu Pro 7 gives a pretty smooth user experience for my needs — I'm a fairly heavy smartphone user, though my apps aren't that demanding. On this phone I could have 15 to 20 apps all open in the background without issue, although some of them refresh when I reload the app. Our specific Pro 7 has 4GB of memory and 64GB of storage, for reference.
With a capacity of 3000mAh, the battery on this thing is good, too. It goes from zero to 100 percent in around an hour and thirty minutes, and it lasted me a whole day's use (8 to 14 hours depending on my needs). Turning the second AMOLED screen off does very little difference to battery time, but as I mentioned earlier, that cute second display only does so much at this point, so I wasn't really expecting a significant difference.
Is this your GadgetMatch?
The Meizu Pro 7 is a definite show-stopper because of the extra screen. Though I did expect much from the cutie screen, I was a bit let down by its limited capabilities. But, that definitely doesn't mean I was not impressed by it, nor am I giving up hope that the secondary features will be improved on in the future. *cough*second screen video selfie mode*cough*
Do I need the second cutie screen? My answer: Does it matter? Meizu played this well; there were no sacrifices made for this additional display, and that makes it a welcome feature whether you'd want it or not. And really, at the end of the day, you could always just turn it off.
For what it's worth, the Pro 7, even without the cutie screen, is a pretty decent phone. As of writing, international pricing has not been released, but if priced the same way as in China at CNY 2,880 (US$ 425), it's definitely a phone you should consider.
SEE ALSO: Meizu Pro 6 Plus Unboxing and Hands-On
[irp posts="16822″ name="Meizu Pro 7 and Pro 7 Plus go official with secondary display"]
Huawei Classic Backpack: The girl with the green backpack
A fashion statement and everyday accessory
When you're juggling a job and a side hustle, style ends up as one of the last things you consider in your everyday life.
Admittedly, I wear hideous, bulky handbags to carry my essentials: makeup, hygiene kit, power bank, cables and organizers, and other accessories. Sometimes, I slip a book unless I'm carrying a laptop for business meetings, which proved to be harmful to my posture.
The extra weight shouldered when using a handbag had me reeling in unnecessary body pain. When I was looking for an alternative, a confidante offered the Huawei Classic Backpack — a stylish, everyday bag.
Green is the new black
Huawei's Classic Backpack comes in lavish Forest Green. It's quite a recherché, looking luxurious especially in its satin-like nylon fabric. In certain lighting conditions, the color shifts from emerald to dark teal. Frankly, the bluish tint is frequently evident, making this backpack challenging to pair with your outfits.
If you're unsure how to wear this backpack in such a rare colorway, you can always pull-off an all-black outfit. Or you can go green all the way and do a bit of tonal dressing.
Green, when done right, can be chic and contemporary — all eyes will be on you, darling. It's never as bold as red, but it's exotic to look at in a sea of neutrals.
Taste of Paris
Huawei's Classic Backpack emanates a Parisian vibe — chic, exquisite, serious, respectable, and admirable. If I can think of two words to describe Paris, it's fashion and architecture.
The same values I mentioned honor the minimalist approach, as seen in the backpack. A semblance of Parisian architects' craftsmanship; a straightforward utility bag without forsaking style.
There's a microfiber leather flap priding itself with the label 'Designed in Paris' together with Huawei's logo debossed in gold. This complements the satin-like green body, presenting a luxe appeal.
For security, the backpack features an adjustable drawstring design with a magnetic clasp underneath the flap that connects with the fabric.
Just like the Parisian architecture, the overall design exhibits durability and comfortability — using a 290T nylon fabric for the body and wide straps that reduces pressure on your shoulders. This helped to carry my laptop and other essentials easily even when I take long walks.
Inside, it uses a 200T polyester fabric lined with an H-pattern à la prominent designer bags like Gucci and Chanel. The backpack also comes with a luggage strap, making it the perfect travel carry-on. If we get to travel again, that is.
Carry what you need
If anything this backpack has taught me, it's learning how to carry only what's necessary. I used to wear handbags, most are large enough to fit my hairdryer or straighteners. Who knows when I would need it, right?
Sure, it has a separate compartment that can carry laptops 14-inches and under, and an abundance of zipped storage areas. But that doesn't mean you'll stuff your bag so much, you'll hurt your back.
At the very least, there's plenty of room for whatever you need to store: accessories, cards, keys, and miscellaneous stuff you think you need.
The girl with the green backpack
The Huawei Classic Backpack is the fashion statement you didn't know you needed. Wearing it can state your persona in a glance, and create a lasting impression just like The Girl in the Green Scarf.
More importantly, it's the perfect everyday utility bag that you can wear with certain outfits (definitely not yellow, please don't). It also teaches you to bring only what's essential.
This backpack, certainly, is an icon of balance between functionality, comfortability, and style. Don't let anyone tell you to sacrifice one in order to have the perfect bag match.
---
This lifestyle feature was written by Nicole Beltran. She owns a pastry brand named The Cookie Nook. Her free time is mostly spent baking, taking her Shih Tzu for a walk, or trying to catch up with Netflix originals released a year ago.
Mercury in retrograde: When technology and communications go haywire
Your survival guide to a crazy season
Buckle up, everyone! Mercury is in retrograde once again. In Astrology, this means the planet that governs technology, communications, and our very own thought processes spins backward. In our reality, it means doomsday is coming.
When Mercury is in retrograde, flights and travels are usually delayed, people from the past pop back in our lives, communication systems break down, and our gadgets get into accidents or start malfunctioning.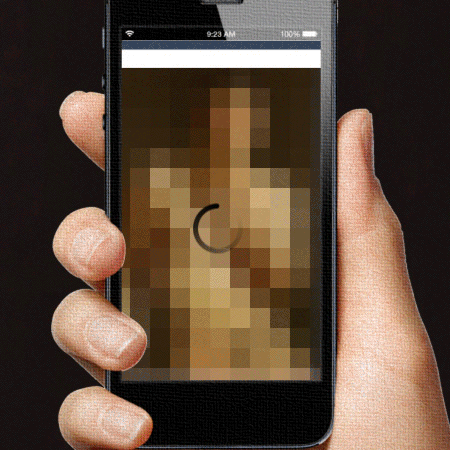 More importantly, this season makes everything fluid. Nothing will be set in stone. Decisions are usually changed when the season ends, so it's not a good time to sign contracts, schedule surgeries, have makeovers, launch a new project, or shop for electronic devices.
But fret not, this season shall pass. Here's what you should do before, during, and after the Mercury retrograde.
Protect your gadgets and gizmos with trusty cases and accessories
Honey, this season makes us feel frustrated, agitated, and annoyed. Often, we'll be rushing and getting into accidents. You might drop your phone on the toilet, break them, or forget them on a cab or restaurant. You gotta get yourself some strap to keep your phone with you at all times and dress them up with hard, shock-proof cases. Should they fall from your hands, you know they're safe.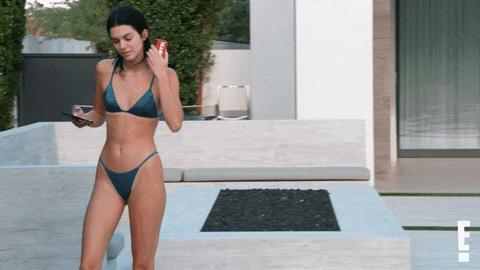 Back up your data, make sure it's safe and secure
Okay, Jenny, listen up. Mercury in retrograde is the season where we lose important stuff moments before we actually need them. It can be your keys, card, or presentation for your next meeting. The point here is you should back up all necessary data. Flash drives might break, Google Drive and other forms of storage may not work properly at the time you need them. The next thing you know, your life is in shambles.
Another thing to worry about is security and privacy. This season is also the time when people's secrets tend to get exposed, such as your affair with your best friend's boyfriend or your intimate videos getting leaked in the deepest, darkest corner of the internet. Keep your reputations from being smeared!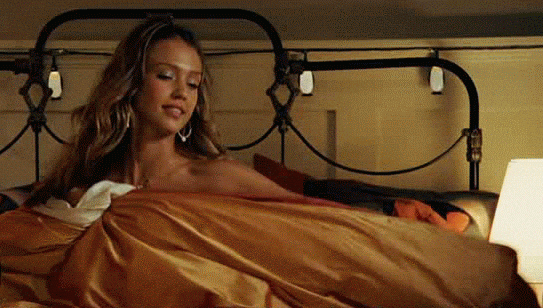 Double check what you type and say
Be careful with miscommunication, my dear. It's normal to feel there's chaos in your head since Mercury in retrograde disrupts our thought processes. We become forgetful and more prone to mistakes, so double check your typos before hitting send. In addition, think twice before voicing out your opinions and emotions. Take a deep breath, and think before you click. Your words are powerful. Once you've hurt someone with it, you can be forgiven but they'll never forget.
P.S. Be mindful of what you post or tweet if you don't want to get dragged on social media.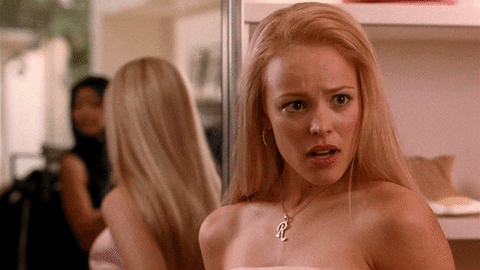 Keep your emotions in check and block your exes
If you haven't blocked your exes until today, you need to re-evaluate your life, Susan. During this season, we barely use our logic and just follow our emotions. There might come a time where you want to send a seven-paragraph message to your ex, please don't. You owe it to yourself to move on from the past and stop them from coming back to your life.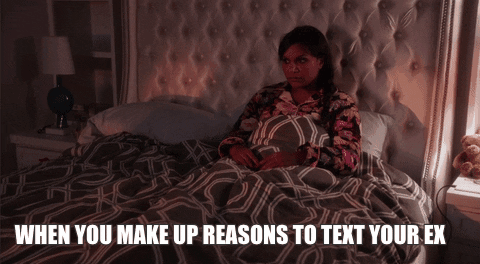 Oh, one more thing: Stay open to possible opportunities. Sure, Mercury in retrograde brings our past lovers back from hell, but they also bring in colleagues we've worked with. Most of the time, they want to work with us again. Additionally, this is a good time to reconnect with old friends. Seriously, this period isn't that bad.
Be extremely flexible (not just in yoga but also in life)
If there's one thing you can learn from this, it's that life doesn't always work out in our favor. It's a reminder to always find a way. Be flexible and adaptable to every surprise that life brings. If we're going to give in to our emotions, we already lost. Take a step back and reassess what's happening, compose yourself and think of a solution. This is just another storm that's passing by. You will overcome this.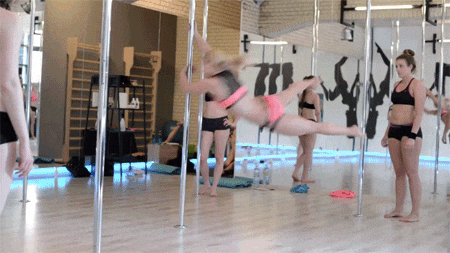 Take a moment to slow down
Lastly, like any retrograde season, it's a cue from the planets and the stars to slow down. We're all rushing from one point to another, and we're moving extremely fast. Planets spin backward to remind us that we need to look back and slow down to appreciate how far we've come, what we've been doing with our lives, and catch up on what we missed. Above all, it's a reminder to rest. You're doing well, my friend. I'm proud of you.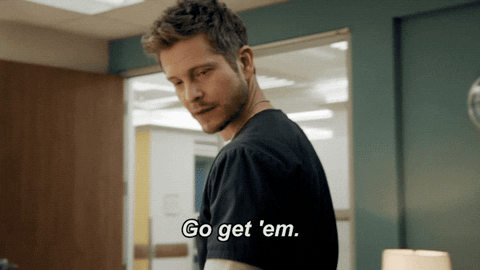 3 must-haves when traveling, in case you want to be like 'Emily in Paris'
Never ever forget these!
Spoiler Alert: If you haven't seen Emily in Paris, please read with caution.
Bonjour, mademoiselles and monsieurs!
I'm certain I'm not the only one obsessed with French culture, and of course, the latest Netflix series — Emily in Paris.
In case you've been living under the rock, Emily in Paris re-awakened people's lust for travel. A bit of escape from the horrific reality we're currently facing; a year that has gone haywire.
Think croissants, cobblestones, fine architecture, chic fashion, good food, art, and sex. This is the surface of what Emily in Paris is about: Emily Cooper's hilarious misadventures in navigating her career, romance, and friendships.
While the series showcases how Emily documents her life and adventures in Paris through Instagram, there are a few things she forgot to bring. For a supposedly tech-savvy millennial, Emily Cooper forgot some travel essentials. Or maybe she didn't know she needed them.
Based on a few episodes from Emily in Paris, I realized what gadgets must be deemed travel essentials, so we don't experience Emily Cooper's misadventures next time we're in another country.
A battery-powered vibrator (so you don't blow up the fuse)
First of all, Emily was in a long-distance relationship with her boyfriend in Chicago. The couple was having sexy time via video call but crappy internet connection got in the way.
To continue pleasing herself, Emily pulled out an effin' gigantic, old-school wired vibrator. After plugging it into an electric socket, the vibrator short-circuited the electricity in her apartment. The blow-up was so bad, it shut down the power in the entire neighborhood.
As funny as it is (and no, it wouldn't really happen in real life), there are a lot of battery-powered, wireless vibrators. Some are even high-tech enough to be controlled by your partner through a mobile app.
Consider this next time when you travel. Although before you pack your sex toy, make sure it's not illegal in the country you will visit. In some Islamic countries, they confiscate toys as they fall under pornographic material. Last thing you want is to get persecuted in a foreign land.
An instax printer or a pocketable instax camera
Paris is the so-called city of romance. You can literally feel the love in the air. Throughout the series, Emily captured streets, everyday moments, and her life in Paris and uploaded it to her Instagram account.
But to travel — or live — in a romantic city, moments should be captured in a sentimental and romantic way. For instance, preserving memories through a pocketable instax camera which you can bring anywhere, or an instax printer where you can print your photos directly from your smartphone.
That's exactly what we did one Sunday morning along Upper East Side in New York City. That je ne sais quoi of summer in the city is not something anyone can describe with mere words or capture on Instagram without losing its essence. Of course, we weren't able to, either.
But we caught some vignettes on film, complete with audio recordings using the Instax Mini LiPlay. We found a way to reminisce those moments. That's something we believe should be part of any travel.
Get a smartwatch or other running essentials
Forgive me for crying out loud, but smartwatches are made to accompany you while you run. Not hold your gigantic phone with tiny hands, huffing and puffing along the river Seine.
It's a good idea that Emily didn't forget how important working out is. But it's not exactly a good idea to hold your phone while you run. Better to invest in a smartwatch like the Apple Watch to measure your heart rate, track your miles, and answer calls while you listen to music through your wireless earbuds.
And if you're not the smartwatch-wearing type, invest in pockets, running pouches, arm wallets, or wrist straps. There are different ways to safeguard your phones, keys, and other essentials without putting yourself in potential danger.
Besides, Paris — like any other city — isn't exactly crime-free. You can't keep running around like crimes don't happen. Even when I was running around Taipei, a city with low crime rate, I didn't let my guard down. The same goes for traveling to any other city. It's always best to keep yourself safe, no one else will do it for you.
Stream Emily in Paris on Netflix.
SEE ALSO: 24 Hours in Paris | Sights and sounds of summer in the Upper East Side | 5 lessons we learned from Crash Landing on You