MMDA launches search tool for traffic violations
There's a saying that goes, "If you can drive in Metro Manila, you can drive anywhere else in the world."
One of the worst places to drive in the world, being on the road here is like participating in the Hunger Games – only the toughest survive.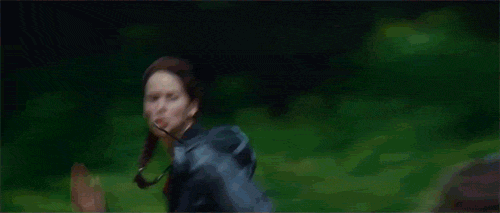 It's not that there aren't any rules, or that Filipino drivers lack the discipline to follow (see Subic).
Enforcement has been far from perfect – it's presumed that you can talk, or pay your way out of a violation. So it isn't surprising that traffic rules aren't respected either. It's a chicken and egg kinda thing; everyone is partly to blame.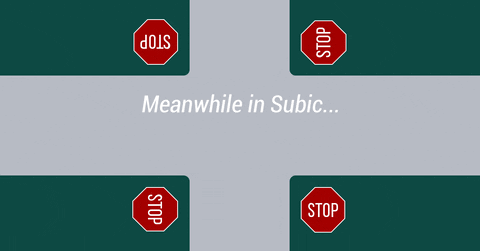 So in an effort to "instill discipline," "prevent corruption," and create order, the Philippine Metropolitan Manila Development Authority or MMDA is implementing a new no-contact traffic apprehension policy.
CCTV cameras installed along major thoroughfares spot violations. But instead of being pulled over, drivers are sent summons, along with details of their offense.
Paranoid that you were caught speeding through that red light last Friday night?
Today, May 5, the MMDA launched MayHuliBa.com, a quick and easy search tool for tracking your traffic violations.
Enter your plate number, cross your fingers, and hit Search. If you're lucky, results will come up empty. You leave with a smile on your face, not only out of relief, but because of the hugot lines that come with – there's a new one each time, some funnier than others.   
On the other hand, search results that come back positive are no laughing matter. Each violation, past or present, is detailed for the world to see. If you believe something's amiss, you are given 7 days upon receiving your summons to contest the violation.
Or why wait, you can also call the MMDA via the 136 hotline to get things sorted.
Drive safe everyone.
UPDATE: After the site when live, it received visits from thousands of users at a time. Sources familiar with the matter tell us provisions are being made to handle larger volumes of traffic. The site should be back up before noon on May 5th.
SECOND UPDATE: The site is back up.
[irp posts="11584" name="Ride-sharing app uses Tinder to market its new promo"]
2019 Kona 2.0 GLS: Mr. Extrovert
Feeling flashy
Is it a crossover? Is it a hatchback? Is it an APV? I, too, was confused when I first laid eyes on the 2019 Hyundai Kona. It was one of a kind, unique from any segment I was familiar with.
In line with the Mazda CX3 and Honda HRV, the Kona is a subcompact crossover SUV.
This vehicle is a true head-turner. I highly appreciate car companies whose designs are bold and thought of outside the box. In short, designs that make a statement.
The sleek and futuristic look of the Kona is best complemented in the flagship color Acid Yellow that gave my child-like imagination the impression of a glowing radioactive spaceship.
From the front, its fascia is exciting and modern in style with the growing trend of separated headlight design (like the Nissan Juke), streamlined daytime running lights, and low set fog lamps all go together with Hyundai's trademark grille design.
Side profiles are matched with dynamic character lines as well as accents of matte black plastic cladding around the wheel arches and rocker panels.
Walking around to the back, you will find a design that is very consistent with the front. It's almost identical and probably has one of the best looking rear-ends in its segment.
If we were to personify this Kona, it would undoubtedly be an extrovert. He'd be that kind of guy who's not afraid of being a little flashy and would confidently come up to you to get your attention.
What I'm not a big fan of is the unnecessary amount of plastic cladding. Anyone who has ever owned a vehicle with this type of material will agree when I say it demands high maintenance since it tends to fade quickly.
Overall, the exterior feels exciting and fun, but stepping inside is a different story.
The interior is, well, basic. Scratchy-hard and soft plastic, fabrics, and polyurethane are the main materials used for the interior. It doesn't give you the same exhilaration as the exterior and sadly feels like it stepped out of character.
Mounted on the dashboard, you will find a somewhat unappealing infotainment system — A non-touchscreen mono LCD unit that's initially confusing to use while underneath is its manual climate control. Oh, and its instrument panel didn't help spice the interior up, either, as it seemed a little too straightforward for this car's asking price.
On the up-side, cabin space and comfort are not lacking whatsoever. With head and legroom to spare and plenty of cargo space for everyone. Cup holders, USB ports, and 12V sockets also come as standard.
When it comes to safety, Hyundai didn't skimp on this crossover as it earned a high safety rating in the United States. With a score of 9.8, it has been given the Top Safety Pick+ award. It has Anti-Lock Braking System, traction control, dual airbags, and side curtain airbags as standard.
The ride is decently high with a ground clearance of 170mm, nearly as much as its bigger brother, the Tucson. Firing up the engine via keyless push-start button, you hear a smooth running 2.0 DOHC engine.
This is then mated to a 6-speed automatic transmission that produces 147hp and 179nm of torque. It's not the most powerful but is definitely one of the most economical, giving you up to 20km per liter (at best) on highways.
The Kona has three different driving modes you can shift through with a push of a button. You have Normal, Eco and Sport modes which just basically times gear changes differently to give you better responsiveness.
Driving this vehicle is very simple with no unneeded drama. The ride felt smooth and quiet while steering felt properly firm. You do get a bit of body roll around the corners, though.
Lacking from this vehicle is a reverse camera and proximity sensors and, from its price point, you would expect these features as standard. A feature I didn't find necessary was the hill descent control which would be useful on its AWD variant but not on the FWD version that we have.
For now, the 2.0 GLS is the only variant available here in the Philippines. A straightforward, rather basic but economical ride that would make a perfect daily driver. Although if I were to choose between the two Kona models, I would probably go for the higher AWD 1.6 turbo Ultimate trim model which is a better option than the GLS trim.
To sum it up, it's a bit of a bummer that it lacks a reverse camera, proximity sensors, and still runs a sub-par infotainment system in this age of touchscreens and Android Auto.  What I do like, though, is how it looks. This car unquestionably wins in the looks department. And factoring in its safety achievements and fuel economy, we can easily overlook its shortcomings.
This is the 2020 Land Rover Defender
More than capable on- and off-road
Land Rover has introduced its new boxy 4×4. Sporting modern but still familiar looks, the 2020 Defender is still up to the task of conquering unpaved roads — while also promising a smoother and more comfortable ride.
The new Defender now looks meaner with its owl-like LED Daytime Running Lights while its large bumper gives the front fascia that appreciated bulk for a more rugged look.
Although a little bit curvier than before, its hood and panels remain thick and flat which has the older Defender's DNA all over it.
The rear, of course, is where the spare tire is mounted. It also comes with stacked taillights and a skid plate on its bumper for added protection against bumps and dings.
Inside is a versatile cabin. The Defender 90 is a six-seater model while the Defender 110 is available in five-seat or five-plus-two-seat configurations. One of its interesting features is the front-row bench that you can fold and unfold to either accommodate a third person up front or use as cupholders.
It comes with a 10-inch touchscreen, Jaguar Land Rover's Pivi Pro infotainment system, and onboard Wi-Fi.
The new Defender is available in a new mild-hybrid with turbo as well as petrol and diesel engines as alternatives. All are mated to an eight-speed automatic transmission.
To make off-roading a lot easier, it features the company's ClearSight Ground View that shows the road or terrain under the vehicle. It also has the ClearSight RearView in case a large cargo is blocking your line of sight. These are the same ones we've played with on the Range Rover Evoque which proved really helpful.
Other notable features for the new Defender include a 900mm wading depth, Terrain Response 2 System, and a towing capacity enough to pull a trailer.
There will be different trim levels and accessory packs to choose from based on what kind of adventures you're bringing the Defender to. The all-new 4×4 will be available in over 100 markets around the globe.
A look at the new Nissan Juke
A more matured successor
Nissan has officially introduced the refreshed model to its Juke — a funky-looking car that had some people love it while some would rather look at a different direction.
The new model appears as if it's nicely hit by puberty. It now looks cleaner overall, with the V-motion grille still there but appears to be a bit sleeker.
Up front, the headlamps have been replaced with tri-bar LED lights and are accompanied by LED fog lamps. The taillights, on the other hand, have been updated to thinner strips. Gone are the boomerang-shaped rear lights of the previous model.
It now sports a contrasting roof design making it look similar to more luxurious SUVs and its rear door handles remain hidden along the C-pillars. Meanwhile, the new Juke stands on 19-inch wheels that blend well with its overall stature.
With its refreshed design comes bigger dimensions. The new Juke grew a bit larger in terms of length, width, and height.
This, of course, translates to a bigger cabin. According to the company, the interior now has more space for passengers as well as more cargo space in the trunk.
The seats are wrapped in black leather with an option for red accents all over for the higher-end variants. It features a flat-bottomed steering wheel, optional Bose speakers, and an eight-inch infotainment system with Apple CarPlay and Android Auto.
If your passengers wish to stream music and movies on their gadgets during long drives, the cabin has been equipped with its own Wi-Fi hotspot.
Of course, it comes with Nissan's Intelligent Mobility suite. Things like Adaptive Cruise Control and Road Sign Recognition make for smoother and easier driving. While its Lane Keep Assist, Blind Spot Monitoring, and Rear Cross-Traffic Alert ensure that everyone inside the cabin is safer.
It also boasts its new ProPILOT technology that makes the vehicle handle the steering, braking, and acceleration on its own — making it a semi-autonomous vehicle.
Under the hood, it runs on a three-cylinder turbocharged engine that outputs 117 horsepower. It can then be mated to a six-speed manual transmission or a seven-speed dual-clutch transmission.
So far, the new Juke is just being offered in Europe but it will be available in more markets in the future.