MMDA launches search tool for traffic violations
There's a saying that goes, "If you can drive in Metro Manila, you can drive anywhere else in the world."
One of the worst places to drive in the world, being on the road here is like participating in the Hunger Games – only the toughest survive.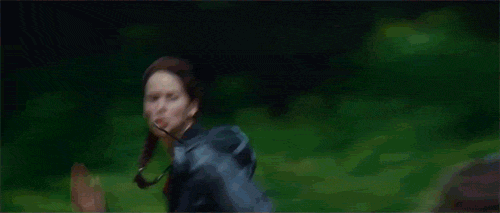 It's not that there aren't any rules, or that Filipino drivers lack the discipline to follow (see Subic).
Enforcement has been far from perfect – it's presumed that you can talk, or pay your way out of a violation. So it isn't surprising that traffic rules aren't respected either. It's a chicken and egg kinda thing; everyone is partly to blame.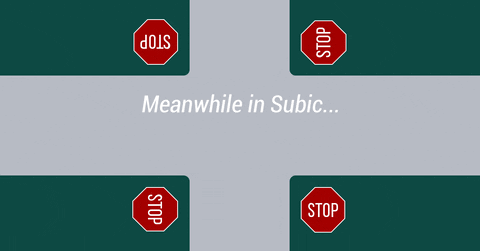 So in an effort to "instill discipline," "prevent corruption," and create order, the Philippine Metropolitan Manila Development Authority or MMDA is implementing a new no-contact traffic apprehension policy.
CCTV cameras installed along major thoroughfares spot violations. But instead of being pulled over, drivers are sent summons, along with details of their offense.
Paranoid that you were caught speeding through that red light last Friday night?
Today, May 5, the MMDA launched MayHuliBa.com, a quick and easy search tool for tracking your traffic violations.
Enter your plate number, cross your fingers, and hit Search. If you're lucky, results will come up empty. You leave with a smile on your face, not only out of relief, but because of the hugot lines that come with – there's a new one each time, some funnier than others.   
On the other hand, search results that come back positive are no laughing matter. Each violation, past or present, is detailed for the world to see. If you believe something's amiss, you are given 7 days upon receiving your summons to contest the violation.
Or why wait, you can also call the MMDA via the 136 hotline to get things sorted.
Drive safe everyone.
UPDATE: After the site when live, it received visits from thousands of users at a time. Sources familiar with the matter tell us provisions are being made to handle larger volumes of traffic. The site should be back up before noon on May 5th.
SECOND UPDATE: The site is back up.
Drive, Eat, Shoot: Exploring the East with the Ford Everest
Who says combining work and play isn't fun? 🤔
During our participation at the Auto Rally Challenge a few months back, we were lent a Ford Everest to use at the event. We actually had an extra day with it and our group at GadgetMatch decided to set aside our laptops, grab our cameras, and take the Everest to the first destination that came to mind.
Since we had an enjoyable time with it, we thought we'd share our experience with you guys.
You can check out this short clip of our trip shot entirely on Sony's smartphone.
The Ride
What we drove was the 3.2-liter Ford Everest Titanium. It's a midsize SUV great for hauling the family and is packed with safety and comfort features. Being the top of the line variant, it's the only model with a 4×4 setup so it's a vehicle that can keep up with your adventures.
Inside, it comfortably seats five people and if you need more, the third row folds out at a press of a button and accommodates up to two more people.
If you find yourself on a long highway stretch, its Adaptive Cruise Control makes for a more relaxing drive so you can take in the scenery around you. Don't enjoy too much, though, and make sure to still be attentive of the road ahead!
Ford's SYNC technology lets you play music and read text messages without having to look away from the road. You can do these things through voice commands.
Features like Blind Spot Information and Lane Keeping make sure you only switch lanes when it's safe. Meanwhile, its Active Park Assist together with proximity sensors help when you squeeze your way through a tight parking space.
A Power Panorama Moonroof also comes with the package. Enjoy a view of the sky or open it for a breath of fresh province air — it's all up to you.
From the leather-wrapped seats down to the available 230V socket, it's creature comforts like these that make the Everest an enjoyable ride.
Considering our headquarters in the Philippines is at the east-most border of Manila, we thought it would be exciting to go out of the busy city and see some sights. The province of Rizal made the most sense, so we hopped inside the Everest.
The Food
We left around lunch time so the first thing on our itinerary was to look for a place to eat. We wanted none of those fast food chains; we wanted to try something new.
This led us to our first stop: Balaw Balaw Restaurant and Art Gallery in Angono, Rizal.
Angono is known as the Art Capital of the Philippines and is evident in the restaurant. Apart from the dining area, there's a dedicated space with an abundance of artworks, from paintings and woodwork to sculptures.
The restaurant specializes in Filipino dishes. Although, if one feels adventurous, there's an exotic corner in the menu with crickets and beef testicles. Unfortunately, none of us felt like going for cow balls during lunch so we went for a safer, more traditional meal.
We got Kalderetang Itik (young duck stew), Balaw-Balaw Fried Rice, grilled chicken, and Minaluto which is basically seafood platter with a mix of fried pork and vegetables.
With our tummies filled and bodies energized, we hopped back on the Everest and off we went for our next destination.
The Sights
Although we were out on a road trip, we still brought a bit of work with us. We needed to shoot photos for our smartphone reviews and wanted to go for a fresh, new location. We heard the Pinto Art Museum in Antipolo City is photography-friendly and offers an array of contemporary art displays and wide, open spaces.
We were not disappointed. The place is a spacious haven for art, culture, and OOTDs. It has a Greek vibe to it which goes well with the shroud of trees surrounding the area.
A quick tip if you plan to go to Pinto Art Museum: visit on weekdays so there are fewer people. We heard the place can be a little crowded during the weekends and holidays.
Hundreds of artworks are displayed throughout six galleries so be sure to allot enough time going around. We think two to three hours should be enough.
The entire museum is inside a 1.2-hectare property that not only houses paintings and installations, but brightly colored fowls, as well!
We shot what we needed and were ready to go home. But one last stop: We chanced upon this road less traveled and pulled over to bask in the rays of the setting sun. We popped open the Everest's Power Liftgate and gathered around to hang for a while.
Stories were exchanged, selfies were snapped, and laughs were had. We drove back to our headquarters shortly after and called it a day. That was how our quick trip to Rizal with the Ford Everest went.
Ford Philippines intros stylish new 2018 EcoSport
With a choice to go for the 1.0L EcoBoost engine
Driving in the city isn't always fun especially during rush hour. But with the arrival of Ford's new EcoSport in the Philippines, your everyday drive is looking more comfortable and enjoyable.
The new EcoSport boasts enhancements inside and out. We see the exterior having a new front grille and headlamps proceeded by a fresh hood design. Going in, you'll be greeted by a leather dashboard, a large 9-inch touchscreen display (8-inch for the Titanium variant), and a power sunroof.
In terms of features, the new EcoSport is equipped with smart technologies for added convenience. These include the Rear View Camera with Rear Parking Assist, Rain-Sensing Wipers, Automatic Headlights, and Smart Keyless Entry. Opening text messages, making calls, and playing your favorite tunes can all be done hands-free using Ford's SYNC 3 system — little things that altogether make city driving more enjoyable.
It's also no surprise that we see Ford's array of safety features on the EcoSport including Hill-Start Assist, Anti-Locking Brake System (ABS), and a total of six airbags in all EcoSport variants.
Three variants come with a new 1.5-liter Ti-VCT engine but what's interesting is that Ford's award-winning 1.0-liter EcoBoost engine is what powers the top Titanium AT model. Being the company's most technologically advanced engine, Ford promises more power while consuming less fuel.
Six color options are available including Absolute Black, Ingot Silver, Crystal White, Ruby Red, Canyon Ridge, and Blue Lightning. See the price list below for all EcoSport variants:
1.0L EcoBoost Titanium AT – PhP 1,168,000
1.5L Trend AT – PhP 1,028,000
1.5L Trend MT – PhP 968,000
1.5L Ambiente MT – PhP 918,000
The complete lineup of the Ford EcoSport mini SUV is now available for viewing at all Ford dealerships in the Philippines. Additionally, customers can hop on one and test drive the units from August 31 to September 2 at the Ford Island Conquest Year 2 happening at the Big Bear Oval in Bonifacio High Street, Bonifacio Global City.
New 2018 Honda HR-V unveiled in PH
Also comes in a sporty RS variant
Honda Cars Philippines, Inc. has officially introduced the new 2018 HR-V carrying a refreshed look. And it's not alone.
The new HR-V is meant for those looking for a crossover vehicle that can adjust to the needs of its users while still looking stylish.
Outside, it sports a newly designed front bumper, front grille, and full LED headlamps with integrated daytime running lights. New LED guide-type tail lamps give it a futuristic touch while fresh 17-inch alloy wheels round up the exterior.
Honda didn't skimp on features, either. Inside, it's equipped with a new 7-inch touchscreen system with support for Apple CarPlay and Android Auto.
And just like with what we've seen on some of Honda's vehicles in the past, the seats fold in a way that can accommodate extra large baggage. This is made possible through its ULT (Utility, Long, Tall) modes.
Under the hood, we have Honda's 1.8-liter SOHC i-VTEC engine that outputs 142PS at 6,500rpm and 17.5kg-m of torque at 4,300rpm. It is then mated to a Continuously Variable Transmission (CVT) based on the company's Earth Dreams Technology. If you're wondering, Honda's Eco Assist System helps in making the vehicle more fuel-efficient.
SEE ALSO: Honda offers limited edition City, BR-V, and Odyssey
The Japanese manufacturer is also offering a special RS Navi variant that flaunts a specially designed front honeycomb grille and LED fog lights. Meanwhile, dark chrome-finished door handles, door trims, smoked tail lamps and two-tone 17-inch alloy wheels give this crossover vehicle a sleeker touch. A navigation system is also embedded in the 7-inch touchscreen which comes as a standard.
To ensure safety, Honda has equipped both HR-V models with Electronic Parking Brake with Auto Brake Hold, Anti-lock Braking System with Electronic Brake-force Distribution, driver and front passenger SRS airbags, Vehicle Stability Assist, and Hill Start Assist. As an added feature, the RS Navi model has additional side airbags for the back passengers.
Today marks the availability of the new HR-V in all dealerships across the Philippines and will be available in Phoenix Orange, Passion Red Pearl, Taffeta White, Modern Steel Metallic, and Lunar Silver Metallic. Pricing starts at PhP 1,295,000 for the 1.8 E CVT while the 1.8 RS Navi CVT goes for PhP 1,495,000.
Check out this short video during the launch.