MMDA launches search tool for traffic violations
There's a saying that goes, "If you can drive in Metro Manila, you can drive anywhere else in the world."
One of the worst places to drive in the world, being on the road here is like participating in the Hunger Games – only the toughest survive.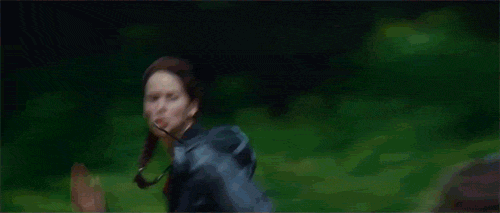 It's not that there aren't any rules, or that Filipino drivers lack the discipline to follow (see Subic).
Enforcement has been far from perfect – it's presumed that you can talk, or pay your way out of a violation. So it isn't surprising that traffic rules aren't respected either. It's a chicken and egg kinda thing; everyone is partly to blame.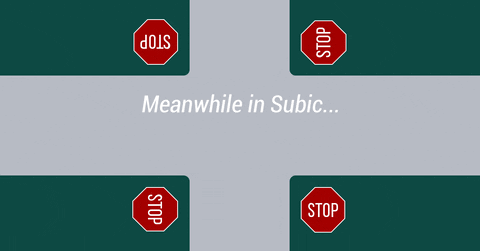 So in an effort to "instill discipline," "prevent corruption," and create order, the Philippine Metropolitan Manila Development Authority or MMDA is implementing a new no-contact traffic apprehension policy.
CCTV cameras installed along major thoroughfares spot violations. But instead of being pulled over, drivers are sent summons, along with details of their offense.
Paranoid that you were caught speeding through that red light last Friday night?
Today, May 5, the MMDA launched MayHuliBa.com, a quick and easy search tool for tracking your traffic violations.
Enter your plate number, cross your fingers, and hit Search. If you're lucky, results will come up empty. You leave with a smile on your face, not only out of relief, but because of the hugot lines that come with – there's a new one each time, some funnier than others.   
On the other hand, search results that come back positive are no laughing matter. Each violation, past or present, is detailed for the world to see. If you believe something's amiss, you are given 7 days upon receiving your summons to contest the violation.
Or why wait, you can also call the MMDA via the 136 hotline to get things sorted.
Drive safe everyone.
UPDATE: After the site when live, it received visits from thousands of users at a time. Sources familiar with the matter tell us provisions are being made to handle larger volumes of traffic. The site should be back up before noon on May 5th.
SECOND UPDATE: The site is back up.
[irp posts="11584″ name="Ride-sharing app uses Tinder to market its new promo"]
GrabTaxi resumes operations this May
GrabPay will double as contact tracing system
Grab Philippines is now resuming GrabTaxi operations as more areas in the country ease their travel restrictions. As a safety precaution, the company is also adopting new measures that will be implemented once GrabTaxi's operations resume.
Grab is implementing cashless transactions for all its GrabTaxi fleet once service resumes on May 22. The company has already trained more than 7,000 drivers in preparation for the change. It has trained and encouraged drivers to use its GrabPay service to minimize physical cash transactions. After all, banknotes and bills encourage the spread of the virus that cause COVID-19 disease.
Using GrabPay will also benefit the public by acting as an efficient contact tracing system. Combined with Grab and Department of Health's (DOH) contact tracing platform, the service will allow for faster and accurate contact tracing whenever possible.
The first two cities where GrabTaxi will resume operations this May are Baguio and Naga City. Around 400 drivers are to be deployed in these cities as operations resume. Grab is targeting to train more GrabTaxi drivers in handling cashless transactions along with other safety and health practices so they can quickly resume their jobs once restrictions are lifted. Those interested in undergoing the training can visit Grab's website.
Elsewhere, Grab has also introduced cashless payments for the rest of its services. Grab users can now use GrabPay to pay for their essential goods and services. With GrabPay coming to GrabTaxi, users don't have to bring physical cash and risk themselves to COVID-19.
Ford launches new Everest Sport
Improved design, more driver-assist tech
Pandemic notwithstanding, Ford pushes through with the launch of their latest refreshed SUV — the Ford Everest Sport.
The new Everest Sport has an improved design and comprises of more driver-assist tech all in the service of making the vehicle versatile, safe, and capable. There's also no price increase from the previous model.
Some of the design changes include a new mesh grille design, an embossed EVEREST hood badge at the front, gloss black painted wheels and exterior mirrors on the side, black tailgate applique in the rear and a 'SPORT' decal on the liftgate. It also has LED projector headlamps, daytime running lights and 20-inch alloy wheels.
It's powered by a 2.0L Turbo Diesel Engine which offers 180PS of power and 420Nm of torque and is matched with Ford's latest 10-speed automatic transmission with SelectShift. That feature helps deliver better acceleration, fuel efficiency, and smoothness across on-road and off-road environments.
For entertainment and connectivity, it's equipped with an 8-inch LCD Touchscreen, Sync3 with Apple Carplay and Android Auto Connectivity, two USB ports, and 10 speakers.
Lastly, it comes with a host of features for the best driver comfort, convenience, and safety. These are Cruise Control, Electronic Power Assist Steering (EPAS), Rear View Camera, Rear Parking Sensors, and Electronic Stability Control with Anti-lock Braking System (ABS), Electronic Brake Force Distribution (EBD), and Roll Stability Control. Adding to all these are seven airbags including side, curtain, and driver knee airbags.
Pricing and availability
The new Ford Everest Sport will come in four colors: Absolute Black, Aluminum Metallic, Arctic White, and Deep Crystal Blue (exclusive to Everest Sport).
It starts at PhP 1,868,000 and will be available in all Ford dealerships in the Philippines starting May 22, 2020. Customers who will reserve the new Everest Sport on or before May 31, 2020 will get a free three-year scheduled service plan.
Honda Philippines to implement safety measures across its dealerships
This applies to all 38 dealers nationwide
Honda Philippines will finally reopen its dealerships on areas under general community quarantine (GCQ). Branches on these areas will open its doors to guests and customers on May 4. As a precaution, Honda Philippines is implementing safety measures across these dealerships.
All 38 Honda dealerships across the country will implement safety measures for its customers and employees. Anyone entering a dealership has to submit to a body temperature check. Those with a body temperature of 38 degrees Celsius or higher will not be allowed to enter.
Those allowed to enter must sanitize their hands first and wear a mask. All dealerships will put hand sanitizers on strategic locations for the convenience of anyone inside. Dealer associates will have to wear personal protective equipment (PPE) for their own safety.
Within the premises, social distancing will be required. Customers and employees will have to observe a proper distance of at least a meter away from each other. Plus, all dealerships will have demarcation lines to ensure proper observance of these measures.
Honda Philippines is also encouraging those who need to have their vehicles serviced to schedule an appointment. This will ensure an efficient servicing of vehicles while reducing contact with other people. After all, these difficult times encourage a more contactless approach to minimize the spread of COVID-19.