MMDA launches search tool for traffic violations
There's a saying that goes, "If you can drive in Metro Manila, you can drive anywhere else in the world."
One of the worst places to drive in the world, being on the road here is like participating in the Hunger Games – only the toughest survive.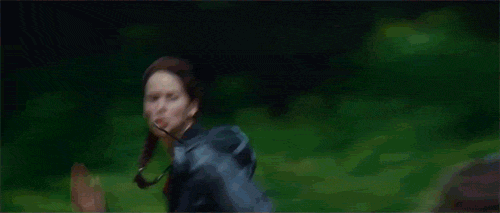 It's not that there aren't any rules, or that Filipino drivers lack the discipline to follow (see Subic).
Enforcement has been far from perfect – it's presumed that you can talk, or pay your way out of a violation. So it isn't surprising that traffic rules aren't respected either. It's a chicken and egg kinda thing; everyone is partly to blame.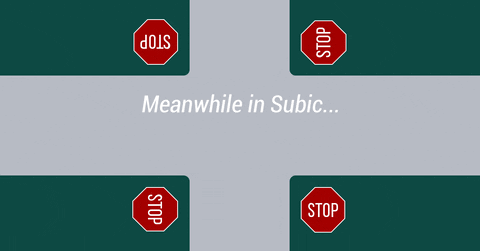 So in an effort to "instill discipline," "prevent corruption," and create order, the Philippine Metropolitan Manila Development Authority or MMDA is implementing a new no-contact traffic apprehension policy.
CCTV cameras installed along major thoroughfares spot violations. But instead of being pulled over, drivers are sent summons, along with details of their offense.
Paranoid that you were caught speeding through that red light last Friday night?
Today, May 5, the MMDA launched MayHuliBa.com, a quick and easy search tool for tracking your traffic violations.
Enter your plate number, cross your fingers, and hit Search. If you're lucky, results will come up empty. You leave with a smile on your face, not only out of relief, but because of the hugot lines that come with – there's a new one each time, some funnier than others.   
On the other hand, search results that come back positive are no laughing matter. Each violation, past or present, is detailed for the world to see. If you believe something's amiss, you are given 7 days upon receiving your summons to contest the violation.
Or why wait, you can also call the MMDA via the 136 hotline to get things sorted.
Drive safe everyone.
UPDATE: After the site when live, it received visits from thousands of users at a time. Sources familiar with the matter tell us provisions are being made to handle larger volumes of traffic. The site should be back up before noon on May 5th.
SECOND UPDATE: The site is back up.
[irp posts="11584" name="Ride-sharing app uses Tinder to market its new promo"]
Tech in Cars: Towards a Safer and Worry-Free Driving Experience
It might just save your life
Here at GadgetMatch, we appreciate good technology seen on the latest smartphones and power-packed computers. These improve lives and get things done more efficiently. But apart from those, we also recognize technology in vehicles that helps ensure safety and even save lives.
Automotive companies like Ford continues to find ways to make technology relevant to today's needs of both drivers and passengers. With these tools, Ford was able to enhance not only safety but even comfort and the overall driving experience. Let's take a look at one of their best-selling SUVs — the Ford Everest — and see what it has in store in terms of safety tech.
SYNC 3
Think back to all the vehicular accidents you've heard of due to texting, being on a call, or simply changing the radio station while driving. Ford's third iteration of SYNC aims to keep your eyes on the road while still keeping you connected.
SYNC 3 is Ford's in-car connectivity system that allows drivers to use voice commands to effortlessly control and access the Everest's entertainment system, climate controls, and connected mobile device. By just simply reciting the name, SYNC 3 enables you to call your family and friends and listen to text messages. With this feature, you'll be able to prevent distracted driving and commit your full attention to the road.
Active Park Assist
There's no shame in having a hard time parking. I myself still need a few back and forth when space is really tight while parallel parking. And if you have a sizable SUV like the Everest, the driver can be blindsided in certain angles. This is where Ford's Active Park Assist comes in handy as it basically parks the vehicle itself for you.
This technology helps you find the appropriate space for the Everest and carefully steers itself into the slot through the use of ultrasonic sensors found around the vehicle. All the driver needs to do is to simply switch the gears and take control of the accelerator and the brakes. All the maneuvering will be done by the system. Pretty useful, right?
Blind Spot Information System with Cross Traffic Alert
Aiming to enhance visibility while driving, the Blind Spot Information System uses a pair of indicator lights on both side mirrors that alert you if there's a vehicle approaching your blind spot. This way, you know when it's safe to change lanes and when a vehicle is nearby.
On the other hand, its Cross Traffic alert system is useful for when you back out of parking. Using sensors, it notifies you in three different ways whenever a vehicle is coming from either direction.
Lane Keeping System
Long drives with the family are fun until you're the only one awake and driving while the rest are enjoying their naps. And in case you also start to feel those heavy eyes, you'd be glad to know that the company's Lane Keeping System will kick in to potentially save the day.
When the system senses that you're switching lines without any indicators on, it will give you an alert through vibrations in the steering wheel. Not only that, torque is automatically applied and will nudge the vehicle back to its lane by itself if the vehicle still continues to drift into the next lane.
Adaptive Cruise Control with Collision Warning
Cruise control is such a comfortable feature to have during long drives. Although a common scenario is the series of turning the system on and off due whenever the vehicle in front slows down. Ford addresses this with the Adaptive Cruise Control that senses slow moving traffic and returns to the pre-set speed once the road clears up.
Additionally, another common reason for accidents is when the vehicle in front suddenly brakes. When this happens, Collision Warning will activate showing a brake light warning on the windscreen and pre-charging the brakes. With this, the driver would have a bit more time to react and that split second could just save you from repair costs — or even injuries.
2019 Hyundai Veloster Turbo: A Stylish Speedster
It's your everyday sports car
One of the biggest factors when buying a new car, apart from function, is how it looks. The impact of that first glance. Something that would make you look twice. Some of us have that desire to break the norm and it seems like Hyundai took note of this demand — and made it fast.
The 2019 Hyundai Veloster is the second of its generation and now has a more assertive exterior than its predecessor. The most noticeable part? Its redesigned front grille. It now comes in this meshed pattern with sharper edges and, if you ask me, this alone gives the car a more aggressive presence.
Then we go to the rest of the exterior and we see those subtle lines that add to the sporty vibe of this vehicle. From the hood to the wheel arches — these accents make the Veloster look like it's always moving.
At the back we also have this eye-catching pair of LED tail lamps plus a rear spoiler with the third brake light. Rounding up the whole sporty look is a rear bumper diffuser to improve the car's aerodynamics.
Other notable details include side mirrors with signal repeaters and sexy 18-inch alloy wheels. If you're already familiar with the first Veloster, then you'd know that it's unconventional in a way that it only has one door for the driver's side while the other has the usual two. Some call it weird. I'd like to call it style.
In terms of features, the 2019 Veloster has the bells-and-whistles for the tech-savvy. There's keyless entry, a mechanical seat for the driver, telescopic steering wheel, voice commands, and support for Android Auto and Apple CarPlay. Those are just some of the things the vehicle assists you with before you start your day. And of course, there's more for the drive ahead!
Your main hub for music, navigation, calls, and more is an 8-inch floating display. For controls, the steering wheel has buttons for Bluetooth as well as audio and cruise control.
In the age of smartphones, charging on-the-go is of utmost importance and with the Veloster, you get more than one option. There are two USB ports up front plus a special wireless charger just below it. Of course, your phone has to support this feature for it to work, but if it does, it feels good knowing you don't have to fumble over plugging the cable to your phone — while you're in the car, at least.
And for when you want more light during the day or when it's simply colder at night, you can open the moonroof and let the breeze roll in. Added comfort creatures like this make the Veloster a package for those who like having fun on the road.
One of the things I love about its interior is how the black and red color of the exterior continues here. Its bucket seats wrapped in leather offer a premium feel for the driver and passengers alike.
The company is obviously keen to details as one can see in the cabin of the vehicle. From the buttons and knobs that reflect its sporty DNA to the ergonomics and materials used to make each ride as comfortable as possible.
Being a Turbo variant, it's powered by a 1.6-liter turbocharged engine. Power is then transferred to the front wheels through a seven-speed Dual-Clutch Transmission. Although unlike Schwarzenegger in Jingle All The Way, it's not always "Turbo Time!" for the Veloster. It offers different driving modes depending on what the situation calls for.
There's Normal, Sport, Eco, and Smart. Eco obviously goes for the most efficient fuel consumption, Smart mode adjusts to your driving habits, Normal is — well, normal. Sport is for Track Day or simply when you want to show off.
Of course, all that speed has to be kept in check with a couple of safety features. The vehicle comes with dual airbags for the front, plus side and curtain airbags. Adding to those are ABS (anti-lock braking system) and an immobilizer for anti-theft.
Having the Veloster as a daily driver made me realize a couple of things. One is that it's actually fuel-efficient for a car with this oomph when it's set to Eco or even Normal mode — averaging about 9km to 10km to a liter in the city and up to 16km/l outside the Metro. It may have slight delays when not in Sport mode but it had no shortage of power. And together with its stance and vibrant red color, the Veloster is a certified head-turner.
See more of it in this video:
2019 Auto Focus Summer Test Drive Festival kicks off
Making car-hunting easy
Scouring the market for a new vehicle? One of the things you can do as a responsible buyer is to know and experience what you're getting before you actually spend your hard-earned cash. Auto Focus (the same guys from STV), once again offers you the chance to test drive that vehicle you're eyeing at this year's Summer Test Drive Festival.
Held at the SM Mall of Asia Concert Grounds starting May 2 to 5, the event aims to be a one-stop shop for prospective buyers and showcases a wide range of competing standard and luxury models — all ready for test drives.
"Buying a car and selecting a particular model suited to one's individual purpose, preference, and budget, can actually be a long-winded process," said STV Chairman and CEO Ray Butch Gamboa. "This may require multiple visits to various dealerships at varying locations, test driving and comparing varying vehicles, and working out the best financing options. Usually, these couldn't be done in a day, or even two," he added.
With the convenience of this event, prospect buyers can just go to one location, see and test drive a wide variety of vehicles, and work out the best financing options depending on your budget. Say goodbye to dealer hopping since all the participating brands are just a few steps from one another.
Brands present at the event include Honda, Kia, Hyundai, MG, Mitsubishi, Nissan, SSangYong, Subaru, Suzuki, GAC Motors, and Toyota.
The festival will be open starting today, May 2, from 11AM to 9PM. Admission to the public is free.