MMDA launches search tool for traffic violations
There's a saying that goes, "If you can drive in Metro Manila, you can drive anywhere else in the world."
One of the worst places to drive in the world, being on the road here is like participating in the Hunger Games – only the toughest survive.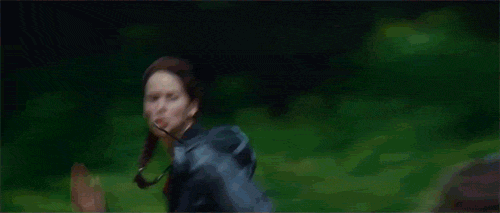 It's not that there aren't any rules, or that Filipino drivers lack the discipline to follow (see Subic).
Enforcement has been far from perfect – it's presumed that you can talk, or pay your way out of a violation. So it isn't surprising that traffic rules aren't respected either. It's a chicken and egg kinda thing; everyone is partly to blame.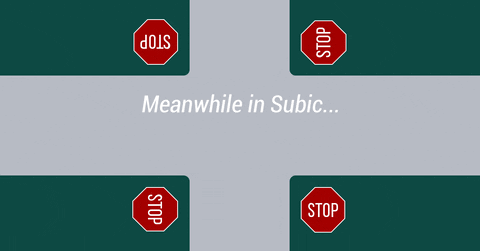 So in an effort to "instill discipline," "prevent corruption," and create order, the Philippine Metropolitan Manila Development Authority or MMDA is implementing a new no-contact traffic apprehension policy.
CCTV cameras installed along major thoroughfares spot violations. But instead of being pulled over, drivers are sent summons, along with details of their offense.
Paranoid that you were caught speeding through that red light last Friday night?
Today, May 5, the MMDA launched MayHuliBa.com, a quick and easy search tool for tracking your traffic violations.
Enter your plate number, cross your fingers, and hit Search. If you're lucky, results will come up empty. You leave with a smile on your face, not only out of relief, but because of the hugot lines that come with – there's a new one each time, some funnier than others.   
On the other hand, search results that come back positive are no laughing matter. Each violation, past or present, is detailed for the world to see. If you believe something's amiss, you are given 7 days upon receiving your summons to contest the violation.
Or why wait, you can also call the MMDA via the 136 hotline to get things sorted.
Drive safe everyone.
UPDATE: After the site when live, it received visits from thousands of users at a time. Sources familiar with the matter tell us provisions are being made to handle larger volumes of traffic. The site should be back up before noon on May 5th.
SECOND UPDATE: The site is back up.
Ford unveils revived Ranger pickup
A benched player returning back to the game
Ford has previously announced that it's once again introducing its Ranger pickup to the US market after its hiatus since 2011. The company has then unveiled the all-new truck at this year's North American Auto Show (NAIAS) and fans of the vehicle seemed excited enough during the event.
The Ranger has the same body-on-frame construction which is supported by a high-strength steel frame backbone. Ford is also sticking with their standard steel bumpers for this one, folks. Overall, it has that assertive stance that Ranger fans have grown to love.
Under the hood, this midsize pickup truck is equipped with a 2.3-liter EcoBoost engine and is mated to a 10-speed auto transmission. There will be 2WD and 4WD variants with an XL, XLT, and the Lariat trims with a choice of chrome, sport, or the FX Off-Road packages for the Supercab or SuperCrew models.
In-car tech comes standard and features blind spot warning system, lane-keep assist, adaptive cruise control, and automatic emergency brakes. Production will start later this year at Michigan with actual units for sale arriving in 2019.
Nissan reveals Xmotion concept SUV at NAIAS 2018
The steering wheel could be used for the USS Callister
Old and new coexist.
Nissan's new Xmotion (pronounced "cross-motion") concept is a fusion of tradition and advanced technology. The Japanese company has incorporated loads of futuristic-looking tech into the SUV but also relied on the design and function of traditional materials.
From the outside, it looks very sleek with its curves and corners. The vehicle flaunts bodyside highlights and retains the company's V-motion grille — albeit tweaked a little. We also get a glimpse of the familiar boomerang-shaped headlamps seen on today's models.
In their promotional video, Nissan tells us that the interior was carefully planned to represent the Japanese landscape. The center console symbolizes a wooden bridge, the floor is a river, the seats are boats floating on the river, and so on. It's quite impressive as it shows the company's attention to detail.
What's prominently seen here, though, are the five-piece digital touch displays lined up as they replace the instrumentation and physical knobs we're used to seeing. Apart from those, there are two more displays for the rear passengers so there's a total of seven touchscreen monitors in this SUV.
Additionally, it has a futuristic-looking steering wheel that looks like it came straight from a sci-fi movie.
The wooden central console panel has an embedded fingerprint reader and comes with its very own personal assistant in the form of a Japanese koi. This koi "swims" from the panel to the main displays and gives that feel of a seamless user interface.
Nissan said that the Xmotion will be equipped with semi-autonomous driving using the ProPilot driver assist system, but hasn't announced any plans on when this SUV will come to fruition.
The Best Car Tech of CES 2018
Exciting times ahead!
We recently wrapped up CES 2018 (see our top picks) and even though the trade show originally revolved around consumer electronics, a big chunk of what was introduced was directed towards connected cities with a focus on making driving a lot smarter.
The idea of self-driving cars surely isn't new and has been around for quite some time now. It's basically the concept of what the future is like in addition to flying cars. At this year's CES, brands who participated made us realize that this "future" isn't too far away.
Here are some of the most promising cars and car technology that we're excited to see in the near future.
Assistance
Multiple brands showed off their new toys left and right. There's the announcement of Amazon's Alexa coming to cars for voice assistance and content consumption. Toyota will be the next to adapt voice assistance in addition to BMW, Ford, and Hyundai. Meanwhile, Waze has also been integrated into select infotainment systems.
Nissan, on the other hand, is taking the user-machine a step further by introducing the brain-to-vehicle (B2V) technology. It basically uses a system that could read your brain patterns and signals to better prepare for what you're about to do next while driving.
Platforms
In terms of services, Ford is slightly stepping out of the shadow of car-making and plans to be the new platform for autonomous vehicles. It has partnered with Lyft, Domino's Pizza, and Postmates to create an operating system which small to large businesses can use for their unique services.
Speaking of unique services, Toyota unveiled its e-Palette concept vehicle which has all the potential to go big in the future of mobility. It's envisioned as a self-driving vehicle running on Toyota's tech and platform that other brands can use for food deliveries, as a moving boutique, or even a mobile hotel that you can rent.
As far as ride-sharing goes, expect it to join the bandwagon as smart cities are developed. During the trade show, car tech company Aptiv was present and was hand-in-hand with Lyft as they demonstrated their self-driving cars to the participants of CES. The public could just hail a ride from the Las Vegas Convention Center using the app and enjoy the view of the Strip to their destination.
Additionally, NVIDIA has also added Uber and Volkswagen to their growing roster of brands that will run on the company's self-driving computer platform.
Cars
Apart from the new platforms, there were cars — quite a lot, actually. From concept to actual models on display, we got a peek at these vehicles that probably want to take on Tesla.
Derived from Bytes on Wheels, BYTON wants to blur the line between digital and automotive with their electric intelligent SUV concept. The new-gen smart device communicates with users and pedestrians via lights and patterns on its grille and recognizes the driver and passengers by face.
Kia was also present with its very own Niro electric crossover. This concept is basically an electric version of the Niro Hybrid but gets a new grille design. Like BYTON, it is now an interactive panel with a built-in Active Pedestrian Warning System, but what makes this something to look forward to is its range. It can go as far 383km (238 miles) before needing to charge again — beating what the Tesla Model 3 can offer.
Car designer Henrik Fisker gave another shot at making vehicles; this time in the form of the EMotion luxury sedan. The vehicle is a level 4 autonomous car and is equipped with the world's first Butterfly Doors. Fisker also wants to set standards for other EVs so they made the vehicle last up to 644km (400 miles) on the road.
Meanwhile, Hyundai is continuing its push to go green and introduced the NEXO fuel cell electric vehicle. It has a more efficient engine, is a lot quieter, and maintenance is kept to a minimum. Although the best thing about it is that it emits nothing but water vapor. Features-wise, it has autonomous driving, self-parking, self-retrieval — the whole shebang.
In-vehicle Networking
Software updates are an important aspect of vehicles relying on digital systems. Tesla has somehow established its system already but for other car brands, updating hundreds, even thousands of vehicles across a country, is still not an easy task.
Hyundai and Cisco addressed this and aims to overhaul the process of in-vehicle networking. With the use of Ethernet connectivity and the Automotive Linux platform, they promise to be able to roll out updates remotely and it's as simple as pushing a button.