MMDA launches search tool for traffic violations
There's a saying that goes, "If you can drive in Metro Manila, you can drive anywhere else in the world."
One of the worst places to drive in the world, being on the road here is like participating in the Hunger Games – only the toughest survive.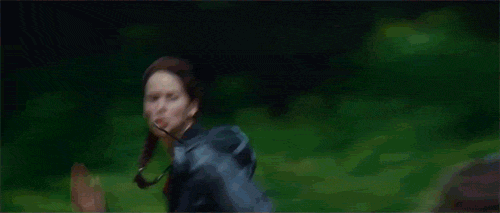 It's not that there aren't any rules, or that Filipino drivers lack the discipline to follow (see Subic).
Enforcement has been far from perfect – it's presumed that you can talk, or pay your way out of a violation. So it isn't surprising that traffic rules aren't respected either. It's a chicken and egg kinda thing; everyone is partly to blame.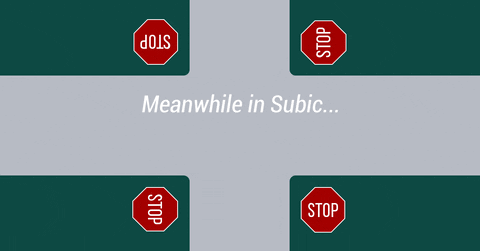 So in an effort to "instill discipline," "prevent corruption," and create order, the Philippine Metropolitan Manila Development Authority or MMDA is implementing a new no-contact traffic apprehension policy.
CCTV cameras installed along major thoroughfares spot violations. But instead of being pulled over, drivers are sent summons, along with details of their offense.
Paranoid that you were caught speeding through that red light last Friday night?
Today, May 5, the MMDA launched MayHuliBa.com, a quick and easy search tool for tracking your traffic violations.
Enter your plate number, cross your fingers, and hit Search. If you're lucky, results will come up empty. You leave with a smile on your face, not only out of relief, but because of the hugot lines that come with – there's a new one each time, some funnier than others.   
On the other hand, search results that come back positive are no laughing matter. Each violation, past or present, is detailed for the world to see. If you believe something's amiss, you are given 7 days upon receiving your summons to contest the violation.
Or why wait, you can also call the MMDA via the 136 hotline to get things sorted.
Drive safe everyone.
UPDATE: After the site when live, it received visits from thousands of users at a time. Sources familiar with the matter tell us provisions are being made to handle larger volumes of traffic. The site should be back up before noon on May 5th.
SECOND UPDATE: The site is back up.
[irp posts="11584" name="Ride-sharing app uses Tinder to market its new promo"]
This is Mini's all-electric vehicle
The latest vehicle on Electric Avenue
Mini has taken the wraps off of its all-electric car which is set to be available for delivery next year.
The new Mini Electric or Mini Cooper SE looks like the current design the Mini S Hatch is rocking. It has a three-door design with big round headlamps and even a hood scoop — it's said to be sealed off, though, since its electric motor doesn't need any airflow.
Under the hood is a 135kW motor that can propel you from 0-62 miles per hour in 7.3 seconds. It has a top speed of 93 mph, a maximum range between 235 to 270 kilometers, and promises a low center of gravity for that nimble handling.
As for recharging, the company says their fast-charging station can top up the Mini Electric's battery up to 80% in 35 minutes.
Inside, it features a 5.5-inch screen for the driver that shows information like battery level and other EV-related details. For entertainment, there's a 6.5-inch touch display with Apple CarPlay, real-time traffic updates, and a map that shows nearby charging stations.
Just like Mini's previous lineup, there will be higher-end models that come with more features like a bigger 8.8-inch touchscreen, wireless charging, park assist, and more.
Interested buyers will be able to pre-order the Mini Electric starting immediately at £24,400 for the standard, £26,400 for the mid-tier model, and £30,400 for its top of the line variant. Deliveries will begin March of 2020.
Four tips for driving in the rain
Safety first then teamwork
It's a given that every driver has to be alert at all times while driving. Although, when the weather gets in the way, things could get a lot trickier and also more dangerous. Here are some tips to keep in mind when you're driving in the rain to make sure you get home to your family safe and sound.
Don't turn your hazard lights on!
This is a pretty common practice that I see on the road. As soon as the downpour starts and visibility gets challenging, drivers ignite their hazard lights as a form of caution to other motorists.
Although the intention is well, this is not the appropriate thing to do when driving in the rain. Activating your hazard lights basically signifies to fellow drivers that something's up and they should avoid you. These lights are commonly switched on when the vehicle is stalled at the side of the road. Also, having emergency lights activated eliminates the use of your signal lights. Hence, other drivers wouldn't know when you're changing lanes and might cause more accidents.
Instead of doing so, simply turn on your headlights. This will also ignite the brake lights at the rear and both the headlamps and taillights are designed to still be visible even under heavy rain or fog.
Watch your speed
It just makes sense to slow down when you're not certain about the integrity of the road or when there's low visibility outside the vehicle. Another main reason why you need to watch your speed is to be able to see and avoid puddles of water on the road as they could be covering a deep pothole or even cause hydroplaning.
Hydroplaning is when the vehicle's tire runs above the water due to speed and loses contact to the ground. As a result, you lose traction of the vehicle's tire which could potentially be dangerous both to you and other vehicles. If ever it happens to you and in a split-second you feel the loss of control, remember not to panic and suddenly step on the brakes as this will just make things worse. Instead, let go of the gas pedal, grip your steering wheel firmly and slow down until you gain traction again.
Additionally, for roads with puddles of water, you can also follow the tire trail of the car ahead as there are about 1-2 seconds that the water is set apart, reducing the chance of hydroplaning.
Maintain that distance
It's a good rule of thumb to be about two to three cars away from the vehicle in front of you when moving at a constant speed. Although, that gap should widen when you go faster or when the road is wet. This is to have ample braking time for you when the car ahead suddenly stops.
Seeing more is always better
Remember, visibility is key to be able to plan your actions while driving, react to unexpected hazards, and lessen the chances of running into puddles —  therefore reducing the risk of getting into an accident.
With this in mind, be sure to always keep your wipers in great condition by regularly checking and replacing them. When rain occurs, fog buildup on the windshield is also a common occurrence so be sure to defog the windows.
Lastly, you may choose to mix specific products in your washer reservoir to make it repel more water on your windshield. These things are pretty inexpensive and help a lot during the rainy season.
We hope you picked up something from this article. Remember to always prepare your car ahead of time to ensure that you and your passengers have a safer trip.
Chevrolet Colorado High Country Storm: War painted
Still powerful, but better-looking
People say your choice of car reflects your personality.
Some like speed, others like high-end luxury, and some others will choose utility and fuel economy over the rest. For the adventurous and rugged guys like me who prefer trucks and SUVs over sedans, the choice is simple: high-performance trucks/SUVs that are tough and stunning to look at are usually the main criteria. I have been obsessed with trucks since I was young and grew up wanting to do nothing more than drive them.
One of my favorite trucks in recent years are the Chevrolet Trailblazer and Colorado ever since they came out in the Philippines around 2013. I've read reviews, watched videos, and went to car shows to see them. Though they were not the most attractive looking, they were the best in their class, especially in performance.  The latest facelifted models, however, changed everything. It is now one of the most handsome looking SUVs/trucks you will see on the road today. With the rising trend and popularity of special edition performance off-road trucks, the Colorado had to come out with something of their own. Thus, the Chevy Colorado High Country Storm was born.
When this truck rolled up to pick me up, it immediately caught my attention even from afar. It was very good looking. You could instantly tell that this is not your ordinary Colorado.  The first thing that caught my attention were its daytime running lights. It gave the truck such a fierce looking facade, making it look somewhat angry and aggressive. I then noticed the decals, its 18-inch blacked-out rims, the black Sport Bar, and a few body trims. All of them put together gave the truck a sporty and rugged vibe. This was what an adventure-mobile was supposed to look like — like a warrior painted for war.
We drove this truck for 60 kilometers to Jungle Base off-road trail in Tanay, Rizal. Driving it on the road, the first thing I noticed was how powerful the 2.8 Duramax engine was especially while overtaking. I felt the acceleration you would normally find in a car running on petrol and it consistently felt like it had more than enough power to get me anywhere on the paved road. The 6-speed automatic transmission with Active Select Manual was also impressive and shifted flawlessly, although tends to switch to a lower gear. I felt very secure and confident driving it on the long winding road, through thick fog and heavy rain.
The rain-sensing wipers did the job wonderfully, auto headlights lit up when it got too dark, and traction control made the slippery road a lot manageable. There's Lane Departure Warning, too, that beeped every time I skewed out of my lane unknowingly. Overall, the truck gave me a sense of safety and comfort.
Reaching the dirt road that lead to our destination, switching to 4WD was a breeze with just a turn of a rotary switch on the fly. We drove through mud and rocks until we reached the more challenging area. We switched to low range 4WD, turned on the Hill Descent Control, and all we had to do was steer the car down a steep decline of huge rocks and slippery mud.  This was where it felt even more mechanical, a machine working its own way through the obstacles ahead. You can hear and feel the entire mechanism working hard, braking individual wheels to keep a steady pace.  The wheel articulation was very impressive as it kept the car leveled through large rocks and deep ditches. Every part of the vehicle was working cohesively to keep us going.
We'd like to think we were able to push the Colorado High Country Storm to its limits. We climbed rocks, went through deep mud, steep inclines and declines, tested its wading capabilities through rivers, and even went on axel-bending terrains. Its turbocharged diesel engine — packing a lot of torque — is one of the main reasons the Colorado storm passed all these with minimal effort.
There were, however, a few downsides if you're picking it out as a dedicated off-roader. There were no locking differentials and it's a feature serious off-roaders will be looking for and something the competition has. The front bash plates were made of plastic and will protect from mud and water, but can be damaged when rock crawling. You'd also probably want to change its tires out. The stock tires get the job done for off-roading, but it takes extra effort. Ride comfort isn't the best I've experienced and is quite bouncy, although that's pretty common for pickups. Finally, the Sport Bar they call was mostly covered in piano finish hard plastic. It personally felt out of place and delicate.
All things considered, this truck was amazing and loved our time with it. It was fun to drive, very reliable, and stunning to look at. Just see for yourself.
This slideshow requires JavaScript.
Still can't get enough of it? More action shots here: