MMDA launches search tool for traffic violations
There's a saying that goes, "If you can drive in Metro Manila, you can drive anywhere else in the world."
One of the worst places to drive in the world, being on the road here is like participating in the Hunger Games – only the toughest survive.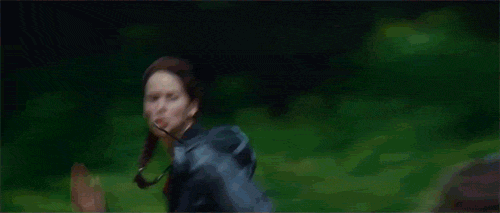 It's not that there aren't any rules, or that Filipino drivers lack the discipline to follow (see Subic).
Enforcement has been far from perfect – it's presumed that you can talk, or pay your way out of a violation. So it isn't surprising that traffic rules aren't respected either. It's a chicken and egg kinda thing; everyone is partly to blame.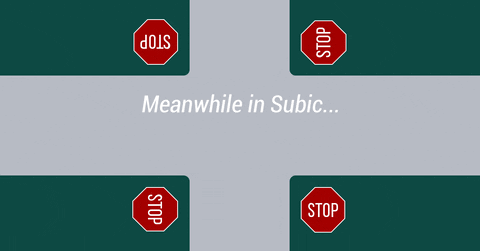 So in an effort to "instill discipline," "prevent corruption," and create order, the Philippine Metropolitan Manila Development Authority or MMDA is implementing a new no-contact traffic apprehension policy.
CCTV cameras installed along major thoroughfares spot violations. But instead of being pulled over, drivers are sent summons, along with details of their offense.
Paranoid that you were caught speeding through that red light last Friday night?
Today, May 5, the MMDA launched MayHuliBa.com, a quick and easy search tool for tracking your traffic violations.
Enter your plate number, cross your fingers, and hit Search. If you're lucky, results will come up empty. You leave with a smile on your face, not only out of relief, but because of the hugot lines that come with – there's a new one each time, some funnier than others.   
On the other hand, search results that come back positive are no laughing matter. Each violation, past or present, is detailed for the world to see. If you believe something's amiss, you are given 7 days upon receiving your summons to contest the violation.
Or why wait, you can also call the MMDA via the 136 hotline to get things sorted.
Drive safe everyone.
UPDATE: After the site when live, it received visits from thousands of users at a time. Sources familiar with the matter tell us provisions are being made to handle larger volumes of traffic. The site should be back up before noon on May 5th.
SECOND UPDATE: The site is back up.
Jaguar and Land Rover take test drives to a whole new ballgame
Witness the capabilities of Jaguar and Land Rover in this special tour
See these agile and powerful vehicles crawl, charge, and conquer obstacles.
All British Cars, the sole authorized dealer of Jaguar and Land Rover vehicles, parts, and accessories in the Philippines, officially kicks off a three-day experiential event starting today.
It basically flaunts the capabilities of the two British brands' latest vehicles. Dubbed Jaguar's The Art of Performance Tour and Land Rover's Above and Beyond Tour, the two-in-one event will run from May 25 to 27 at the Mega Tent along C5, Quezon City.
Both vehicles are known for their rich heritage and lasting legacy, and this is what the tour is showcasing. By putting the Jaguar and Land Rover vehicles through a series of driving courses and challenges, All British Cars are looking forward to exceeding the boundaries of a traditional test drive.
Another goal of the event is also to immerse participants in interactive sessions and learn more about the two iconic brands.
The Philippine staging marks a first for Jaguar Land Rover Asia Pacific and for All British Cars, following the latter's appointment as sole exclusive dealer earlier this year. Both tours have their presence in various markets across the world like the United States, India, France, Russia, and many more.
The Art of Performance Tour will put participants inside a Jaguar vehicle and have them charge their way through various driving simulations — from wet roads to speed courses and slaloms — to have a first-hand experience of how the vehicle responds in such situations.
Meanwhile, the Above and Beyond Tour will have the participants undergo rigorous road conditions and terrains — from steep inclines and descents to sideway tilts and water pools – to see how Land Rover's safety technologies work and how confident it can overcome obstacles.
Those interested in this event may register online:
Jaguar's The Art of Performance Tour
Ferrari designer is preparing flight of air taxis by 2025
Uber without the traffic
Another company wants to take it to the skies.
German electric flying car startup Lilium has just hired Frank Stephenson to make its flying car service a reality. The main goal of the service is to make a ride-hailing app — much like Uber — but with flying cars.
The company is expecting to launch a fully operational taxi service by 2025 with their vehicles having the capability to take off and land vertically so a long runway will be unnecessary.
Stephenson was the man behind the design of certain iconic cars like the Ferrari F430, new Mini Cooper, and McLaren P1. His vision now is apparently to make a vehicle that people wouldn't want to leave, and we can expect this from the design department of the air taxi company that he now heads.
According to the designer, the interior will be complete with entertainment systems and a special mention of "materials that can turn opaque and then transparent," suggesting the possibility of the floor becoming transparent to be able to see the ground while you fly. Pretty neat!
He then added that he sees the location where passengers embark and disembark as ports — most probably on top of tall buildings away from the crowd and with a small landing pad.
2025 is still a few years away and a lot could still happen. Lilium is not alone in having this vision, though, as Airbus is also preparing its own eVTOL autonomous aircraft.
Are flying vehicles really the future? Maybe, and that actually sounds convenient. But until then, we still have to be patient being stuck in road traffic.
SEE ALSO: AIRBUS' DRONE TAXI SUCCESSFULLY FLIES AUTONOMOUSLY
Exclusive: Dyson is making its first car
It will be a game changer!
A new electric vehicle is coming, and it's not like anything we've seen.
It has long been rumored that Dyson, known for its cordless vacuums and blade-less fans, intends to build a new, radically different machine: its own version of an electric car. Founder James Dyson himself said, "There's no point doing something that looks like everyone else's."
Shanghai-based engineer Mark Heard confirms to GadgetMatch that while Dyson opened its first R&D lab in China last year, it's their robotics lab in the UK that's working on the top-secret project.
The last few years saw the British company make significant developments in this regard, including controversial hires from Tesla and Aston Martin. But what makes Dyson's take on electric vehicles different? A shift in battery technology.
In 2015, Dyson acquired Sakti3, a solid-state battery company based in Michigan, to mass produce the new platform. A year later, the company received a GBP 16 million grant from the UK government for its battery research.
Dyson reps say solid-state batteries will change the way we look at electric vehicles and all our gadgets. Electric vehicles and most mobile devices in the market use lithium-ion batteries, which have shorter life spans, are flammable, and require frequent charging.
"In the case of Tesla, they need to constantly build infrastructure for charging stations to power their cars. Solid-state batteries are smaller, have higher capacities, and potentially won't need charging for a longer period of time," says Dyson Philippines PR Director Bobby Yan.
He says Dyson is trying to bring down the cost of the new battery platform first to make it more accessible. Other Dyson products like the cordless vacuum cleaners will also be upgraded to solid-state batteries in the future, so they can last longer than 40 minutes.
The first Dyson car will be unveiled some time in 2020, with two more in tow.
SEE ALSO: Dyson launches next-gen purifier fan in Southeast Asia