Posh, chic, and regal. That's how I saw OPPO's new design language when it launched the Reno, Reno 10x Zoom, and Reno2 last year. I was astounded and found a deeper appreciation for the brand. It's as if OPPO rebranded to something befitting a stylish and upscale market.
So when OPPO introduced the Reno3 series late in December, you would think it was a plot twist meant to shock your senses and blow your mind. Unfortunately, It was disappointing.
Like déjà vu
The Reno3 Pro comes in a design that we've all seen before. Gradients, bold and stunning colorway, and a vertical, bumpy camera module similar to phones we've seen in the past few years.
While it's refreshing to see a familiar face in a sea of stovetop- and washing machine-looking camera module designs, OPPO's attempt was a bit disenchanting. The company failed to stick to the new design language they started. I had high hopes and I was disheartened. I should've never expected anything.
Despite all this, The Reno3 Pro isn't that bad. Its lackluster design comes with a glass on its front panel, toughened by a corning Gorilla Glass. The back panel and its side frame are polycarbonates that feel like glass.
The phone is easy to grip, thanks to its curved back panel. Even though it's big enough for my small hands, it's still comfortable and secure to hold on to.
This particular unit I have comes in a lively colorway called Auroral Blue. Though it's inspired by the Auroras, I find the color refreshing that it reminds me of the ocean. Particularly because I've been stuck at home for almost two months now. My beach trips were canceled, so I spent most of the days bathing in an inflatable pool or one hour in the shower.
Damn good screen
Another disappointment was the lack of Ingress Protection. I couldn't fully enjoy watching Community on Netflix, or my favorite travel vlogs on YouTube while submerged in water. There's this constant fear of dropping the phone — breaking some of its parts such as its screen and speaker.
But before you tell me how dumb I was for using a phone with no IP rating near water, let me tell you an open secret: I live my life on the edge and I like taking risks. Kidding aside, waterproof pouches and cases are useful in this situation.
Also, the screen was so damn good, it's unfortunate if you won't experience it in a situation you're most comfortable at. The Reno3 Pro has a 6.4-inch Super AMOLED display, which is irresistible especially if you love binge-watching on Netflix. Its panel boasts intense brightness that I don't even have problems using the phone even under crazy sunlight at noontime.
Moreover, its speakers were loud enough that I refused to connect it to my House of Marley wireless speakers. It's just as loud as my Samsung Galaxy S20. Who needs a portable speaker when you have these phones as loud as megaphones?
Simple, quick, and easy-peasy
Using the OPPO Reno3 Pro was a piece of cake. With my life and my job, I've been accustomed to switching from one smartphone to another. This helped me determine which user-interface sucks the most, and ColorOS 7 isn't one of them.
Navigating, customizing, and personalizing were easy, to say the least. I have to commend OPPO, ColorOS7 is definitely a step-up from previous versions. Although its swipe gestures aren't on par with the Samsung Galaxy S20 — which is the best I've experienced so far.
Its button placements were a little bit confusing, too. I'm used to having the volume keys on the right, while the power button is on the left. In OPPO Reno3 Pro, it's both on the opposite sides.
Fingerprint scanning and facial recognition were quick as well. It also has the best feature of all time: Dark mode!
The Reno3 Pro is fun to tinker with. There are nifty features you'll enjoy exploring, and this phone is a good start if you want like tweaking things here or there. If the Reno3 Pro failed me in its aesthetics and design, it won me over with its easy-to-learn system and seamless navigation.
Performance isn't its statement piece
If there's one thing I don't really like with the Reno3 Pro (aside from its design, of course), it's the connectivity issues I encountered throughout my usage.
It takes a while to send messages on social apps like Messenger, Twitter, and Instagram. Compared to when I use the Galaxy S20 or even an older Huawei Mate 20 Pro, I find it frustrating that I had to restart the apps and the Reno3 Pro often to successfully send a message.
Although, performance isn't really the statement piece that OPPO wears like a badge. The Reno3 Pro is running on MediaTek's Helio P95 chipset, with 8GB RAM, and 256GB storage. With this power, I tempered my expectations so I won't be frustrated with the frequent restarting of apps (and phone, on certain occasions). And no, having a higher ram and bigger memory doesn't mean your phone will do well.
At the very least, it was able to run Ragnarok M: Eternal Love without lags and delays — only heating up.
Juice up on its summery heat
Playing games isn't one of the best things you can do with the OPPO Reno3 Pro. Don't get me wrong, the Reno3 Pro optimizes frame rate and touch sensitivity for better gameplay. I had a really great time playing with it.
It's just difficult to hold it for a long time due to excessive heat. Additionally, the battery drains fast, especially when you play games more often.
But if you're only using the phone to chat, make calls, scroll on social media, browse the internet, play music, and watch your favorite shows and movies, the battery will last longer than you think it would.
With 4025mAh, the fully-charged phone lasted for 11 hours before dropping to 23 percent. Assuming you use the phone just like every average user.
If you're out of juice, you don't have to be patient for it to fully charge. In 30-minutes, I was able to power the battery from 23 percent to 87 percent. In less than an hour, I got it to 100 percent. That VOOC Flash Charge 3.0 is real!
Best selfie phone, so far
Last but not least, it's time to talk about OPPO's badge of honor — its cameras. Is the Reno3 Pro the perfect phone for selfie lovers and photography enthusiasts, just like its promise? Yes and no.
The OPPO Reno3 Pro has an obtrusive, dual punch-hole front camera — housing a 44-megapixel main camera and a 2-megapixel depth of field lens.
I have no qualms about its front camera, though it applies an excessive beautification even without the AI Beauty Mode. I realized the beauty of its selfie camera when I took a selfie at a time when I look exhausted after working out and feeling careworn after a four-hour sleep.
A lot of times, OPPO receives flak for the intensive beautification. But the key is to never use the AI Beauty Mode because "too much of anything is bad for you." Sans the beauty mode, the Reno3 Pro still lets you take beautiful selfies.
In my defense, this is how I look whenever I'm fresh from the bath, or when I'm all prepped with concealers and primer before going to work. OPPO captures the look I was going for even without applying skincare and makeup.
That's one thing I loved, especially since this lockdown has made me follow a less-intensive skincare routine. I relied more on this phone to help me feel good about myself, unlike the iPhone 11 Pro who made me feel bad with its super-detailed selfies.
To top it off, the Reno3 Pro is perfect for selfie-takers and selfie-lovers. There's a lot of features to play around with, as long as you don't use its AI Beauty Mode. Promise me you won't.
A glimpse of someone's humdrum life
Despite having a Quadcam setup, the photos I took with the Reno3 Pro seemed like a glimpse of someone's humdrum life. In short, it's dull and monotonous — just like this entire lockdown.
The Reno3 Pro has a 64-megapixel main camera, 13-megapixel telephoto lens, 8-megapixel ultra wide-angle lens, and a 2-megapixel mono lens. It's also capable of 5x Hybrid Zoom and 20x Digital Zoom.
Honestly, I had more fun playing with the rear cameras for videos than photos. Though the videos I shot were a bit desaturated, I find it easier to color grade since it looks flat and dreary. Here's a glimpse of my quarantine life, as told by the Reno3 Pro.
View this post on Instagram
Is this your GadgetMatch?
The OPPO Reno3 felt like a step back after seeing the marvelous Reno 10x Zoom and Reno2. For an upper midrange phone, there are other alternatives that can outclass the Reno3 Pro. It's only a matter of preference and how you're going to use the phone.
For what it's worth, the Reno3 Pro is a good all-around phone for those who want to get things done. Those who'd love to have a bit of everything: Balanced power and speed, enough juice, awesome display, great selfies, decent shots, and be able to play every once in a while. Nothing excessive, but not entirely lacking.
The Reno3 Pro is available in Auroral Blue and Midnight Black. In Singapore, it retails for SG$ 749 (US$ 525) while in the Philippines, it retails for PhP 28,990 (US$ 575). It's officially available through OPPO concept stores nationwide, e-commerce partners, and Smart via postpaid plans.
SEE ALSO: Content creator switches from iPhone 6s to OPPO Reno3 | OPPO Reno3 series pricing and availability in the Philippines
Huawei MatePad Pro review: Almost like an iPad Pro
Stop calling it an iPad Pro killer
When the Huawei MatePad Pro came out, I was most ecstatic. It's the closest thing I can get to an iPad Pro alternative.
Frankly, iPads are investments — a risk I can't take yet. It's expensive, and it's best used when you've fallen in love with Apple's ecosystem. (And I haven't since I only use a MacBook Pro.)
Truth be told, I only wanted that magical tablet so I can keep on drawing and painting. Spending five years in the workforce, I haven't been able to stay in touch with my creative side despite doing creative work.
Busily juggling work and life, I forgot how it felt to create personal art.
Knock, knock! Who's there? It's me, an iPad Knock-off!
I got the MatePad Pro packed on a gracious white box with rose gold labels. It would've been appeasing if the labels came in a cohesive style.
Open the box and you're welcomed by a beautiful Android tablet… that looks like an iPad Pro. Personally, I hate knock-offs. I believe everyone should strive to produce something original because we're all born artists.
When I took the tablet out of the box, I was surprised how lightweight it was. It's like carrying a notebook! This, despite having a glass front panel and aluminum frame and body.
The MatePad Pro comes with a 10.8-inch IPS LCD screen. Even though it doesn't use an AMOLED display, it still has an impressive screen resolution of 2560×1600 pixels, brightening up as high as 540 nits.
I may not love an IPS LCD screen, but I used the MatePad Pro's screen in different lighting conditions with gusto. You can set the brightness to really bright. So bright that it looks brighter than my future.
Moving to its sides, the MatePad Pro is fairly thin. On its top-right side, you can find the power button. On its left, there's a sim card slot while on the right, you can find the volume rockers.
Color me 'premium'
So far, the MatePad Pro looks exceptional for a 'premium' Android tablet. Although, there are points of improvement for this big slab of metal. Anything you call 'premium' should make you want to glide your fingertips and feel something — which I didn't experience using the MatePad Pro.
This particular unit I have comes in Midnight Grey, made of aluminum and fiberglass back panel same as the Pearl White variant. This combination gave it a matte-like finish, resulting in the tablet's resilience to smudges and scratches.
On the other hand, the Forest Green and Orange colorways received a Vegan Leather treatment. Although it's not entirely Vegan (please don't get me started on this topic because it deserves another story), I firmly believe that Huawei should've used Vegan Leather for all variants.
The purpose of 'premium' products is to offer something different so consumers would be inclined to pay extra. A fiberglass chassis is something any consumer can get on most smartphones in the midrange segment nowadays. That's not very 'premium'.
iPad-like peripherals
Placing the tablet aside, the MatePad Pro comes with essential accessories in the box. There's a SuperCharge adapter along with a USB-C cable, a USB-C to headphone jack adapter, and a Sim Ejector Pin.
What made me gleeful is the peripherals that came with it: the Huawei M-Pencil and a Smart Magnetic Keyboard.
The M-Pencil is pretty much like the Apple Pencil. It's a wireless stylus priding itself with 4096 levels of pressure sensitivity, tip-tilting functionality, and 10 hours of battery life.
It attaches to the right side of the tablet magnetically, fully charging itself for at least an hour when docked. Yes, the stylus charges quickly and lasts longer than your conversation with your crush.
There's also a Smart Magnetic Keyboard, acting like Apple's folio keyboard covers. It comes with an ultra-thin keyboard in a protective leather case and supports quick Bluetooth pairing. It also wakes the tablet up or puts it to sleep when covered, and offers a folding stand design for your convenience.
Almost perfect Folio cover
Personally, I like this keyboard cover since it comes in a gorgeous leather that made me feel secure (and want to touch it every now and then). It was a brilliant comeback after a heedless attempt to look premium sans the cover.
However, there are some nuisances. When using the keyboard cover, your viewing angle is limited to up to 60 degrees. Also, the magnet isn't firm since I find the tablet slipping out repeatedly.
Typing might be difficult too, since it's cramped but with too much space between keys, and travel is a bit shallow. You need to adjust fully before you get comfortable typing on the MatePad Pro.
On the bright side, this peripheral can help people do their work on the go. I've used the keyboard multiple times when drafting my stories. It's really far from your usual laptop experience, but it offers convenience to do your work wherever you want.
Your own mini home theater
I always bring the MatePad Pro with me whenever I go to eat. The screen may not be my favorite, but I can't pass on the opportunity to entertain myself with a screen this large.
Besides, it has two speaker grilles each on both the top and bottom sides. Thanks to its quad-channel speaker setup tuned by Harman Kardon, you get an audio-visual treat whenever you watch on this tablet.
I've watched A World of Married Couple on Viu and finished six seasons of Community on Netflix during my stint with the MatePad Pro. My experience felt like bringing a mini home theater with me. It was spectacular that I found myself watching TV shows more than working.
If you're not into watching K-dramas and other TV series, you can play your favorite games. After all, it sports Kirin 990, the same powerful processor as the Huawei P40 Pro.
The tablet also runs 8GB of RAM, 256GB of internal storage, and a Mali-G76 Mp16 graphics card. It's easy to play graphics-intensive and memory-consuming games like Asphalt 9.
Surprisingly capable cameras
I don't expect tablets to come with extraordinary cameras. Having said that, the MatePad Pro mounted entry-level cameras for both its front and rear. It has a single 13-megapixel lens on its rear, taking slightly saturated photos that lack detail.
On the other hand, its 8-megapixel front camera is perfect for your occasional selfies and recording your TikTok challenges.
Content creators can utilize this tablet's video features such as 4K/30p and 1080p video recording. Anyhow, cameras aren't really a tablet's strong suit, but it's amazing to see that even a big slab of metal can take photos and videos decently.
Taking productivity to new heights
If you own a Huawei phone just like I do, you can take full advantage of the MatePad Pro's features. It's all set to help you relish Huawei's ecosystem.
For instance, I use the multi-screen collaborate feature when working out, allowing me to use Nike Training Club on a bigger screen. You can switch it to landscape format and enter a full-screen mode.
This makes it easier to follow forms and exercises easily without squinting my eyes while I'm sweating.
Since my Huawei Mate 20 Pro has Google Mobile Services, I used to do my work remotely although I find it difficult to be productive on a tiny screen.
Connecting my phone to a tablet allowed me to work at the comforts of my couch, in the kitchen, or even when I step outside to my porch to get some sun. You don't have to be tied at your desk anymore!
Moreover, the MatePad Pro runs EMUI 10.0 based on Android 10. Navigating the tablet is easy when you're familiar with the interface, and you get Huawei staples such as Huawei Share.
While I don't have Google Drive to organize and transfer my files saved in the tablet, I was able to use Huawei Share to transfer everything I need to my phone. Alternatively, you can use the Email app and connect your Gmail account to send your files.
The experience is similar to using Gmail's app, the only difference is it's named Email and it doesn't have Gmail's interface design.
Finding a way to connect with everyone
Huawei's latest new video-calling feature, MeeTime, is also available on the MatePad Pro. Together with the P40 series, this feature allows you to have high-resolution video calls (up to 1080p) despite having poor network quality — something most users experience in some parts of the world. (Ahem, Philippines!)
However, MeeTime would've been a lot better if it's made available to older Huawei devices. This would make it easier for people to appreciate the growing Huawei ecosystem, allowing users of older models to connect with new ones.
Another alternative would be using messaging and social apps available in the AppGallery. There's Viber, Snapchat, and of course, Zoom — which I used to attend a virtual baby shower!
Playing it safe
For a premium tablet, it sucks how it doesn't have a fingerprint scanner. The tablet relied on the usual password-protection and facial recognition for its device's security. Nonetheless, the facial recognition works fast enough to easily access the tablet.
On the other hand, online security is something we care about for devices launched in this decade. In my exclusive interview with Huawei from a data and security conference last year, the company explicitly said they're not allowed to touch data, as it's a policy from top-down.
In that same conference, both Huawei and Samsung shared the same sentiments of being cautious of what you download. Even with Google Play Store, some apps are intentionally hiding malware, and some harvest your data without your permission.
If you use AppGallery or APK sites online to download your favorite apps, always read the fine print. The terms and conditions might be boring to read, but it's important and necessary. At least, the part where it discusses how your data will be used.
Talking about online security might be scary, and if you're scared of downloading apps using other means, download the apps officially from their respective sites. For instance, Facebook, WhatsApp, and even PornHub offer their apps and official APKs so you can enjoy their platforms.
A piece of technology for every creative
Moving on to its performance (creatively), the MatePad Pro is a great iPad Pro alternative for beginners and those who aren't ready to make the switch from Android to iPadOS.
I used to borrow Michael Josh's iPad Pro whenever he's around and the experience always felt like euphoria — absolute bliss.
My stint with the MatePad Pro gave a similar high, albeit far from replicating the exact, same vibes. First, the Huawei M-Pencil has first-rate pressure sensitivity, pen latency, and accuracy that I found it easy to translate my ideas visually.
Working on my illustrations was such a smooth experience, I didn't notice I've been making art for three hours straight — both sketching, trashing my drafts, and coming out with an output that I like.
Most of my favorite drawing apps are available through APKs, such as ArtFlow, Infinite Painter, AutoDesk SketchBook, MediBang Paint, and IBIS Paint X. AppGallery has Concepts and other drawing apps, too, but I found those apps limiting.
If you're a beginner, intermediate, or professional artist, you can benefit from apps with intensive features and brushes, allowing you to focus on creating freely.
So why do people call it an iPad Pro killer?
The MatePad Pro is a powerful Android tablet, no doubt. When you activate its Desktop Mode and pair it with the Smart Magnetic Keyboard, you can enjoy a PC-like experience albeit at a much slower pace.
You can easily connect it to present your decks and proposals, or work on it as if it's a smaller laptop. Netbook if you say so, in case some of you still use that decade-old terminology.
The MatePad Pro really shaped itself up as a productivity tool. You can transform the way you work, and it can certainly handle whatever you throw at it.
It's primarily the reason why people dubbed it as an iPad Pro killer. It's premium and it can do whatever the iPad Pro can, at a much affordable price. But claiming it as an iPad Pro killer is a bit of a stretch.
Why is it far from being an iPad Pro killer?
The MatePad Pro might look like a knock-off iPad Pro, or an affordable tablet alternative for those who can't afford the iPad Pro yet, but they're very different.
Comparing the MatePad Pro and the iPad Pro is like comparing pears and apples (pun not intended). Sure, they have the same structure, exuding similar design and performance. Yet the taste, experience, and what you can do with it do not yield the same results.
The real reason why people buy the iPad Pro isn't because of the brand. It's because of the ecosystem and the apps found exclusively on Apple. If that's not the reason why people buy it, that's for another story.
But ask any artist — particularly digital painters and illustrators — and you'll realize they all love the same app: Procreate. Moreover, some apps are inherently superior to their Android alternatives (like the apps I mentioned).
For instance, Affinity Designer and Affinity Paint are noteworthy creative apps that designers enjoy. I could go on and on, but most apps on Apple are developed with creatives and professionals in mind.
We can always say that it's always the artists and not the tools. It's evident in my works that I can create my illustrations, whether on the MatePad Pro or the iPad Pro. You just need to be resourceful, right?
Even so, these tablets are investments. We're paying an exorbitant price to get the best experience. Not having Google may have been troubling, but developers are now expanding outside Apple and Google.
If Huawei capitalized on this situation and brought the same apps that artists enjoy on the iPad Pro, the MatePad Pro would've been an excellent powerhouse and would live up to its billing. Until then, stop trying to call it an iPad Pro killer. Because it's not.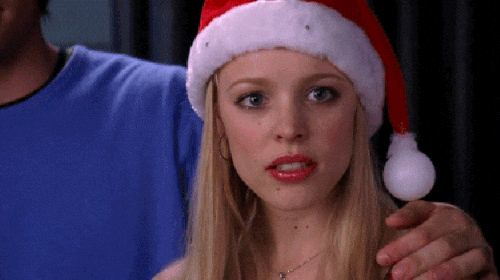 Is this your GadgetMatch?
If you're looking for premium tablets as your work-life balance companion, the MatePad Pro is an excellent choice — as long as you love tinkering. Still an Android, the MatePad Pro ignited the tinkerer inside me; customizing the way I want my tablet to be.
For beginners getting into digital arts, the MatePad Pro is a prominent alternative belonging to the major leagues. You can start with the basics and get the hang of creating art digitally without investing in something that costs a fortune.
But if you're looking for a premium tablet smart enough to hand everything to you, there's a Samsung Galaxy Tab S6 at a much higher price tag.
Maybe, a non-pro iPad, too — in case you really want an iPad. Nonetheless, the MatePad Pro is an affordable alternative with a near iPad Pro experience.
The Huawei MatePad Pro is priced at PhP 32,990. You can get this tablet at Lazada, Shopee, MemoXpress, Abenson, Bluelite, Intogadgets, Silicon Valley, FLW.PH, and Aerophone.
SEE MORE: Stay connected and creative with the Huawei MatePad Pro | iPad Pro 2020 Unboxing and Review
realme 6 Pro review: A step up from the competition
Has realme perfected the midrange formula?
Putting "pro" on a smartphone implies that more high-end features should be expected. That's what the realme 6 Pro is gunning for: more high-end features but also with a price tag that doesn't breach premium territory.
The realme 6 Pro is the company's answer to the demand for midrange phones with near-flaghip experience. This time around, the company upped its game by including more features that anyone can appreciate. As such, this device is also a step-up from last year's realme XT in a lot of aspects. So, let's find out what realme 6 Pro has to offer.
Design that strikes the eye
This year, realme is doing something different across its realme 6 series. All the phones are getting their own unique back designs. For the realme 6 Pro, you get a "lightning strike" effect that hits the eye when light hits the back cover. The company says this design was deliberately chosen to represent the youth's vim and vigor. That makes sense, considering that realme is trying its best to be the smartphone brand of the youth.
Another thing that really strikes me is the finish of this device. realme has been churning out solid smartphones that don't feel like they are made out of plastic. Holding the realme 6 Pro for the first time, you'll be forgiven for thinking it's made out of sturdy metal. Only when you "knock" on the back that you determine that this device is really made out of plastic. So, kudos to realme for that.
On the side, you'll notice the flat power button that also acts as a side fingerprint scanner. Like the realme XT, the realme 6 Pro has a USB-C port on the bottom which supports quick charging.
A smooth and fluid display
In all honesty, the realme 6 Pro is the first device where I had the chance to play with a 90Hz display extensively. Right off the bat, I can tell you that the difference between 60Hz and 90Hz display is night and day. The best word to describe it is smooth. Yes, everything feels smooth with that refresh rate. Opening animations and scrolling are smooth, and once you switch back to 60Hz rate again, you may think that something is janky.
You actually have to see how life-changing 90Hz refresh rate is. Pity though, that most games still don't support 90Hz refresh rate. That 90Hz is most useful when you're playing games because everything's much smoother with it.
Aside from high refresh rate support, I also like that the display is on FHD+ resolution. For a midrange in this day and age, having an FHD+ screen is necessary. You can expect to stream your favorite Netflix episodes or YouTube videos in glorious 1080P.
One minor gripe I have with the display is that it is not an OLED screen. I may be nitpicking here, but I think OLED screens are much better than a regular IPS LCD screen. Plus, more and more midrange devices are switching to OLED screens. You won't really be bothered with the lack of an OLED screen here though since the colors are vibrant and there's a lot of details to go around.
Performance that impresses
One word to describe realme 6 Pro's performance: impressive. Under the hood, there's a Qualcomm Snapdragon 720G. This midrange processor is on par with the performance of high-end Snapdragon chipsets of yesteryears. It can handle almost any task you throw at it with ease.
I have yet to notice any lag in opening apps with this device. That's an excellent thing, and not surprising since there's 8GB of RAM to back the performance of the midrange processor.
Gaming is one aspect where you'll feel like the realme 6 Pro is a step-up from the midrange competition. The processor here is capable of handling graphically-intensive games that you throw at it. Rules of Survival — a well-known battle royale mobile game — runs smoothly even in high graphic setting. Casual games run well on this device considering its powerful midrange processor.
realme UI is okay, but bloatware takes up space
As for realme UI, you may either love it or loathe it. Personally, I like realme's twist on Android 10. Most of the interface elements are copied from iOS, and it shows. However, there are also a lot of tweaks and additions that make the interface stand-out. For example, you can use screen-off gestures, toggle the smart sidebar, or clone social media apps so you can use another account. You also get new features from Android 10 like Digital Well-being and a revamped gesture navigation.
If there's really one annoying thing with the realme 6 Pro, that would be the bloatware. On first set-up, you'll be surprised to see myIM3, Lazada, Trip.com, UCBrowser, WA Business, Webnovel, and much more pre-installed. This feels like a huge step-down for a 2020 release. Most manufacturers are already trimming the number of pre-installed third-party apps but it looks like realme hasn't gotten the memo yet.
Luckily though, some of the apps on this device are actually useful. Game Space automatically frees up some RAM and activates the Do Not Disturb mode whenever you're playing a supported game. This device also has some useful utilities like Compass, FM Radio, and the Weather app that's not available on stock Android by default.
Cameras that impress
For the realme 6 Pro, you get a rear cameara setup of 64MP wide-angle + 12MP telephoto + 8MP ultra-wide-angle + 2MP macro lens.
The shots taken by realme 6 Pro is excellent in daylight conditions. You get a nice color rendition all-around, though it may appear a bit saturated for some. Noise is kept to a minimum, and the cameras nail the white balance for most shots. There are enough details to go around too. However, zooming in on a particular shot, you also notice an oil painting effect that somewhat ruins the shot.
Turning on the HDR helps to recover some of the overexposed areas in the image, particularly the skies. In the images below, you'll notice how the image with the HDR appears more realistic. The garage on the left image is just smeared out, while on the right, you can work out some details. The green fence has a much natural color too on the right. Overall, it's better to leave the HDR settings turned on.
At night, realme 6 Pro took photos with a lot of smeared details and muted colors. They also have a lot of noise in them. This is why you ought to turn on Nightscape mode in this setting. With Nightscape, the camera's aperture remains open for a longer period of time, letting in more light in the process. As such, you get a more true-to-life image with more resolved details, vibrant colors, and lesser noise.
There's a lot of camera modes to pick from too. Aside from the Nightscape mode, you also get Ultra Macro and Panorama mode on this device. It's worth mentioning that the camera can switch from ultra-wide-angle lens to wide-angle, 3x zoom mode, and 5x zoom mode in an instant, making the realme 6 Pro a versatile shooting device.
Steady selfies
The selfie camera on the realme 6 Pro is more than fine for everyday usage. There are two selfie cameras on this device, unlike most midrange devices on the market. The main selfie camera is a 16MP wide-angle while the other is an 8MP ultra-wide-angle camera. The main camera reproduces color nicely with plenty of details for most situations. Realme applies beauty filters by default, resulting in smoothened skin and artificial skin tones. Some may not like this though, and fortunately, there's an option to turn it off.
How does the ultra-wide camera fare? The photos taken with the camera still gets the color right, but you will also notice some smeared details. In most cases, I still recommend using the main selfie camera.  The only time I would recommend using the ultra-wide camera is when you have a lot of people that need to fit in for that one selfie.
Solid battery life
Battery life on the realme 6 Pro is one of the best I've seen from a midrange smartphone. It really is a huge step-up from the competition, considering that realme put a large 4,300 mAh battery on this device. Of course, your mileage may vary. Playing games or browsing continually for hours will drain the battery more. The same is true when you fire up the 90Hz screen refresh rate. Expect a day's battery life if you do all these three.
However, that large battery also means you can stretch realme 6 Pro's battery life for two days. All you have to do is be mindful of your device usage or close any battery-draining apps. Selecting the refresh rate to "Auto" will also help in extending battery life.
There's an included 30W VOOC fast charger on the box. It charges the device quickly, and I was able to go from 7% to 95% in an hour. It's super-fast, which is useful if you always charge on the go.
Is the realme 6 Pro your GadgetMatch?
realme really stepped up their game this time with the realme 6 Pro. It carries features that you'd normally only find on flagships, and it is easily one of the best midrange phones out there. However, all the step-up in features also comes a hefty price tag. This device comes with a price tag of PhP 16,990 (USD 339) for the highest configuration, which is 8GB of RAM + 128GB of storage.
However, that price tag is worth it considering the features you're getting here. You are actually getting a much better value with this device compared to realme XT, which has also the same price at launch. It finally feels like that realme has perfected the midrange phone formula with this device. As such, the realme 6 Pro can become your next midrange GadgetMatch, considering that it is a step-up from the competition.
realme 6 review: Perfect gaming phone for the lockdown?
Let's play to cope
realme is stepping up to the plate with a new gaming phone with the realme 6. Was anyone particularly surprised? I was. But, before we get into the review, there's no point avoiding the giant invasive elephant in the room whenever we talk about new releases. COVID-19 has drastically shifted our lives and has ultimately changed how we interact with everyone. It's dramatically changed how we navigate our day-to-day.
Painful reality
But, reality still. For the most part, everything is in one enclosed space now. There's no spatial separation between work, school, home, and play. Honestly, time has also probably warped since this entire thing hit the fan for most of us. We've probably lost track of time more than once in the entire year and it's still just May.
Strap up, boys and girls, 2020 is a wild one.
Which brings me to something I personally find helpful in an anxiety-inducing time: playing games. Now, now, a bunch of gatekeepers have kept to their high horse over the ancient PC or console debate but, I think phones have a large new place in the argument.
Games, like most other art forms, rooted itself as a form of entertainment, a pass-time. Granted, a large industry grew from building competitiveness within the ecosystem, the point still stands. Games are for fun. Play it however way you like. It is still for your enjoyment or entertainment.
What's this got to do with anything?
Things don't exist in their own fantastical bubble. Don't we just all wish it did though? I'd previously referenced how video games have had a significantly positive impact on my mental health. In a time where anxiety, depression, and manic attacks are at an all-time high, I think I don't just speak for myself when I say having something for cognitive distraction or a twinge of healthy escapism is helpful and welcome.
Here's where I timely segue into how the realme 6 played a quiet role in calming the daunting storm stirring in my head in most days.
A "gaming phone" how?
Okay, this phone sat in my apartment since the lockdown began and I'm not going to lie, the timing was a little strange. This year didn't just start a mess, it proceeded to get worse and worse. From volcanoes erupting, forest fires, Kobe, and locusts, you could say the universe heard everyone's posts testing how it could get any worse and slapped big ol' corona into the mix.
That aside, I lucked out a bit with the Realme 6 with me since the lockdown began. With a Helio G90T processor, 90Hz refresh rate display, 8GB RAM and 128 GB storage and fast-charging 4,300mAh battery, you can only imagine the reckless abandon I had when playing new offline games during the quarantine.
The phone measures 6.5 inches and optimizes it with FHD resolution and Corning Gorilla Glass 5 to make sure that beauty stays protected. The Realme 6 doesn't really disappoint.
It delivers on all those specs and makes playing games look stunning. It's so good that when you're a little manic and need some cathartic kills, there's honestly nothing wrong with hopping into a game and getting some frags.
Not just a gaming phone
Here, we talk about the things we didn't ask for but, obviously things the phone delivers on without being asked of. The realme 6 is a pretty impressive phone. It delivers on all fronts relating to gaming and even the battery life can hold up to more than eight (8) hours of play and use.
But, that isn't what makes the realme 6 a phone. We can call it a convenient handheld with everything so far but it has a decent set of cameras worth mentioning.
The cameras
The Realme 6 has a 64MP Quad camera with a 16MP in-display selfie camera. It's got Super Nightscape 2.0 for low-light shots, Ultra Image Stabilization, 120fps Slow-Mo Selfie, and Real-Time Bokeh Video.
I went out to test these features and they deliver. The photos below are pretty telling of my uneventful lockdown lifestyle so dial it down on dissing the silly still shots.
Nit-picking the little things
If there's one silly downside though, the phone does struggle to focus on moving objects. And, if there's one petty thing I personally am not a fan of, it's notches and in-display selfie cameras.
No jabs at realme for that one though, that's all me. Anything blocking even the tiniest part of any display just throws me off and reminds me of the Zima Blue episode in Love, Death, and Robots.
Sometimes, it's not a design flaw; sometimes, it's just a depressive lunatic associating a tiny round in-display camera to the void of her own existence.
Is the realme 6 your GadgetMatch?
If you're looking for the perfect phone to play and keep yourself sane with progressive quality lockdown selfies and photos, this is the phone for you. It lets you play, keep sane, and gets through a full day of use quite easily.
If you're looking for a phone that delivers on stunning gameplay, performance, and lots of storage while having uncompromised camera features, this is definitely the phone you're looking for.
Real talk real quick though, I think the realme 6 was the perfect lockdown companion. There's been many a time where I found myself stirring some random crap up and I needed a moment of just disconnecting to ironically come back more connected. Some paradox of an existence we all have, huh.
The realme 6 — a successor of the realme 5 Pro — is available in 4GB RAM + 128GB storage for PhP11,990 and in 8GB RAM + 128GB storage variant for PhP13,990. It can be purchased online on the official realme Lazada store.