Samsung patents a smart sneaker
Are tech-infused shoes coming?
Besides the ubiquitous Galaxy series, Samsung has always developed its other offerings. The tech company offers a healthy lineup of notebooks, wearables, and appliances. Jumping from the Galaxy's popularity, Samsung's extensive catalog has consistently increased its range throughout the years.
Now, Samsung might add in some shoes to its repertoire. Spotted by LetsGoDigital, the company has patented two smart sneaker designs. The two possibilities will merge lifestyle and technology. When developed, Samsung's smart sneaker will be the company's first technological foray into the shoe industry.
Samsung filed the patent last August at the Korean Intellectual Property Office. They also came with respective renders. Both designs center around the shoe's heel.
In one design, the shoe's technology is turned on and off by plugging into the heel loop. The minimalist shoe shares a likeness with Nike's famous Flyknit design.
Meanwhile, the other design provides an accessible slot, presumably, for a switch. Compared to the first's simplistic design, the second shoe uses a more lifestyle-oriented aesthetic. Thus, this shoe can be used for more casual purposes.
Either way, Samsung's smart sneaker will likely boast sensors for speed, distance, and altitude. Likewise, it will probably connect to Samsung's expanding ecosystem of wearables.
Of course, patents are just patents until proven real. With CES 2019 in the bag, Samsung might launch this enigmatic shoe sometime this year. Regardless, the filing indicates the tech industry's willingness to enter the smart apparel business.
SEE ALSO: Samsung Galaxy Note 9 now comes in beautiful Alpine White
YouTube Original Series to feature TWICE
First K-Pop girl group to be featured
K-Pop continues to be more popular than ever and it's now making its way to YouTube Originals. TWICE, who constantly tops Korean charts, will be featured in a YouTube Original Series. They are the first K-Pop girl group to star in the award-winning series.
The series will feature the North American leg of their 2019 World Tour called TWICELIGHTS. This might prove to be an emotionally charged content from the group as one of the members — Mina — took a leave in the middle of the tour due to anxiety.
According to Billboard, the series is "unlike anything released by TWICE before. The series will showcase exclusives, in-depth interviews, as well as an "intimate and personal portrayal of all of TWICE's members." It will also dabble into the group's four-year journey so far. The series will launch in the first half of 2020.
TWICE debuted in 2015 with nine members namely Nayeon, Jeongyeon, Momo, Sana, Jihyo, Mina, Dahyun, Chaeyoung, and Tzuyu. The group first hit their stride following their first comeback Cheer Up. The group has consistently released hit songs since and have been tapped as endorsers by multiple brands including tech-related ones like LG.
YouTube Originals and YouTube Premium
YouTube Originals had previously worked with K-Pop boy groups, most notably the one with BTS called BTS: Burn The Stage. It features various shows produced by YouTube itself. The show series was launched alongside YouTube Premium — a subscription based entertainment platform akin to Netflix, Hulu, et al.
YouTube Originals are currently only available to YouTube Premium subscribers but the content will soon be accessible for free but with ads starting September 24.
Spider-Man could be out of the MCU, #SaveSpiderMan trends
Fans are blaming Sony
Spider-Man's future in the Marvel Cinematic Universe (MCU) is looking bleak.
A report by Deadline says that Sony and Marvel failed to come to terms on a deal. Marvel reportedly offered an even 50/50 split on co-financing future films involving the wall-crawler. The deal could extend to the larger Spider-Man universe that Sony also intended on building and that, perhaps, was when the company started to become protective.
The report says Sony just "did not want to share its largest franchise." For its part, Sony has rebounded nicely from the mess that was the two Amazing Spider-Man movies. In 2018 they released the Marvel's Spider-Man PS4 game as well as the animated flick Spider-Man: Into the Spider-Verse. Both were massive hits critically and commercially.
It's a puzzling move on Sony's part considering how much life the MCU has breathe into the character. Tom Holland, the actor who plays Spider-Man in the MCU is still under contract to do two more films. Director of Spider-Man: Far From Home Jon Watts, likewise, is still under contract but if this stalemate between Sony and Marvel persists, we might be looking at a vastly different live-action Spidey.
If you've seen the latest Spidey film, you also know that it ended on a massive cliffhanger so this new turn of events is major bummer for fans.
#SaveSpiderMan trends on Twitter
Following the news, fans of Spidey in the MCU couldn't help but voice out their disappointment and displeasure with Sony. #SaveSpiderMan quickly trended on Twitter with fans pointing out how Sony is ruining the character.
WE LOST HIM MARVEL 😢#SpiderMan #SaveSpiderMan pic.twitter.com/nYkeb5tDVI

— Kimbula Banis (@PO5IT1VE) August 20, 2019
The entire Internet's reaction to Sony pulling Spider-Man from the MCU

(i spent too much time on this for you not to retweet) pic.twitter.com/rHLQ8SXRwr

— paul orgies (@PaulOrgies) August 21, 2019
TOM HOLLAND DESERVES BETTER

SAVE SPIDEY pic.twitter.com/0cqc2bhXoO

— SAVE SPIDEY (@KarolxSpidey) August 20, 2019
#SaveSpiderman or else Stan Lee is gonna whoop your ass Sony pic.twitter.com/qAQzWyzm6T

— Ali (@captmarvel_af) August 20, 2019
C'mon Disney do your thing! Buy Sony and #SaveSpiderMan pic.twitter.com/ApDGKbAMxI

— Omar Tafur (@omar75tafur) August 20, 2019
Clearly, Spidey fans aren't pleased. Here's to hoping Sony will listen to this outcry because right now, this is literally everyone…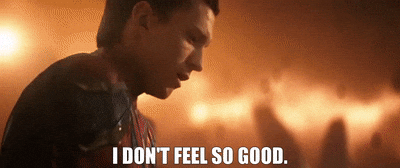 8 career lessons I learned while playing Mobile Legends
The ingredients to winning in-game and in life
This is the first of a three-part series. Watch out for the next two articles.
When people say games have nothing to contribute in your life, I honestly believe they're wrong. Playing Mobile Legends isn't something I do mindlessly. I think, strategize, and find a way to win. Throughout the whole match, I'm invested in my game. I focus up, even though to some, it's just a "game."
In between defeats and victories, I realized a lot of lessons along the way. Here's what I learned that's also applicable in your work and career:
People are the key to success
To rise through the ranks — just like in life — we need to deal with people no matter how much we hate it. If you know how to lead, follow, and go with the flow, you'll succeed. Mobile Legends taught me that it can't always be just you. To succeed in this world (and in team fights), we need to work and band together. One man's failure is our failure, and one man's success is everyone's success. We just need to fight and bring each other up to victory.
You don't always get to retaliate
During my defeats, I learned that life doesn't give us a fair chance to fight back. Some circumstances in life tell us to just stop and accept defeat and take the lesson learned into improving the next fight. However…
You can still flip things around
If opportunities arise, you can retaliate and strike back. As long as you keep fighting and keep your people together, you can turn the tables and win. Life may throw us lemons, but we can always make lemonade out of it and drink it while we're on our way to victory.
There are a lot of selfish people in the world
People will leave the match unexpectedly, do things on their own and refuse to cooperate or steal your buffs and kills. You will encounter a lot of greedy and selfish people not just in games, but also in life. It's frustrating and annoying, but we always have a choice to outsmart them, to try to include them, talk them out of it, or just be kind, try to understand, and accept that some people are just selfish at their very core.
Not all battles are worth fighting for
When you're running on data, every minute and every fight should be worth it. Just like in life, our time, energy, and resources are limited. A former mentor always tells me to pick my battles, and I find it accurate especially as I am getting older and taking on more responsibilities.
We can't always win our fights, and when we see we're on the losing end, we can always retreat. There is no shame in admitting that you lost. Humility goes a long way.
Don't be arrogant and belittle people
Some people are just starting, and they won't hit as hard as you do. However, life happens and people gain a lot of experience where they grow stronger and smarter. You'll never know who will be a worthy competition or an important ally in the end game (or later in life). Choose to be kind, it doesn't even cost a cent to do so.
We all have our own pace and potential
Some people shine early. They get promoted, recognized, and get awards early in their careers. Heroes like Cyclops, Selena, and Angela are always strong during the first part. Other people (and heroes like Gusion, Claude, and Roger) shine in the middle as they rise through the ranks and the tables start turning around.
However, some shine in the late game. People (and heroes like Hanabi, Irithel, and Lesley) hits harder when they are at their peak condition. I guess what I'm saying is take your time because you'll shine when the time is right. All you have to do is grind and work on yourself for now.
Communication is key
You can't expect people to read what's on your mind (especially when you're playing a MOBA game). Like I said earlier, teamwork (read: people) is the key to success. If there's a problem, tell people what's wrong and how they can be better. Take the initiative to call for backup or ask everyone to retreat when they're in danger. Lead them when opportunities arise for your team to advance and take down your opponents. The main ingredient in winning in life (and in everything else) is communication.