Your New Pandemic Essential: The LG Puricare Wearable Air Purifier
Your new favorite mask.
As this pandemic stretches much longer than anyone ever hoped for, more options to stay safe and healthy are coming out. One such innovation is the LG Puricare Wearable Air Purifier. The Korean technology giant has practically resized their well-loved hospital-grade purifiers for your home into something that can keep you safe as you venture outdoors.
From filtering out the nasties in the air you breathe, reducing waste by allowing you to skip disposable face masks, and down to keeping your skin clear of maskne, it's definitely tech's answer to one of the biggest needs during this pandemic.
Get your LG Puricare Wearable Air Purifier at the LG Official Stores on both Lazada and Shopee.
The Fitbit Charge 5 might be your companion for holistic wellness
Fitbit's most advanced health and fitness tracker yet?
Fitbit fans, rejoice! The Fitbit Charge 5 is now officially in the Philippines.
As a refresher, the Fitbit Charge 5 is the company's most advanced health and fitness tracker yet. The fifth iteration of the Charge lineup comes with new features. And a thinner, sleek design built to empower you to focus on your health.
It's equipped with tools and metrics to help you monitor your holistic well-being. Additionally, it sports new features such as Daily Readiness Score and EDA Sensor.
It retails for PhP 11,990 and includes a six-month Premium membership for both new and returning customers. The wearable is available for purchase online at Fitbit.com and comes to major retailers such as Digital Walker and Fitbit's Official Store on Shopee and Lazada.
Fitbit Premium just got even more fun
Fitbit Premium has already partnered with actor, producer, and musician Will Smith. If you haven't joined his mindfulness sessions and workouts, get going now.
Apart from that, Fitbit has partnered with Calm, a popular sleep and meditation app. The effects of calming sessions can reflect on your tracker's heart rate and EDA responses via a guided session — so it's worth checking out if you're stressed lately.
Moreover, Fitbit Premium comes with Snore & Noise Detect, albeit for Sense and Versa 3 users only, to help users understand their sleeping environments. And hopefully, improve their sleep.
Now Playing: HBO Go Edition
Quick to-watch list you can check out
HBO Go is an often overlooked streaming app. However, there's more than a handful of gems here that are worthy of being included in your to watch list. Here are my personal recommendations.
Godzilla vs Kong 
The pandemic hasn't been kind to the cinema-going crowd in the Philippines. Movie theaters remain closed thanks largely to the government's lackluster pandemic response. But that's a topic for another day. Due to this, we've missed going to the movies and seeing blockbusters like Godzilla vs Kong. Thankfully, HBO Go is here to the rescue.
This kaiju showdown is one of many huge films we missed seeing in cinemas. But now, it's available on HBO Go along with other movies released in 2021 like Space Jam: A New Legacy.
On The Job: The Missing 8 
Speaking of the atrocities that go on behind the scenes of the politics in the Philippines, the long-awaited follow-up to 2013's On The Job will also stream on HBO Go. The movie will stream as a six-episode series on HBO Go. The first three episodes will show the events of the 2013 film and the last three episodes will follow the events of The Missing 8.
The story is set in a Philippines that's leading up to a presidential election. It's a timely watch for Filipinos that can hopefully be eye-opening for registered voters.
The Newsroom 
This 2012 series depicts a fictional, dramatized version of a broadcast team. It follows an ensemble of cast members featuring everyone from the newscaster to other newsroom staffers.
While it is indeed, dramatized, it's still a pretty good look at what a sector of "the media" goes through. It's a recommended watch for people who wish to be a little demystified about media work. It shows some of the unglamorous side of news, the battle with executives for views/clicks, and the consequences of bungling a major news story.
For people like myself who have previous experience of working in different types of newsrooms, be ready to get war flashbacks if you decide to binge-watch this series.
Superman and Lois
Superman and Lois is likely the best live action adaptation we've had of the Big Blue Boy Scout. Instead of a brooding god-like figure trying to figure out how to coexist with humanity, the Superman in this series is more akin to his comic origin — an earnest, clumsy farm boy who uses his abilities to save people.
To ground Supes a little bit, the story features Clark balancing his duties as Superman and as a husband and father. The married couple dynamic between Lois and Clark is refreshing. Just as refreshing is the brotherly chemistry between their twins Jon and Jordan Kent. It's a thoughtful take on Superman and one that everyone should see.
Teen Titans 
Yes, the cool-looking one. Unceremoniously replaced by Teen Titans: Go (which is also available on HBO Go), this early 2000s series is a show I used to watch religiously as a… much younger person. It's the first animated series in the 2000s to heavily feature sidekicks and tells various stories of friendship and teamwork.
While we're at it, the HBO Go app is a treasure trove of DC animated series and movies. Classics like Batman: Mask of the Phantasm, Flashpoint Paradox, and many more are available to wash-off the aftertaste of the DCEU.
Emmy Nominated 
For some really quality shows, available on HBO Go are all of the Emmy Nominated shows. These include Lovecraft Country, Mare of Easttown, and The Flight Attendant, and more.
Watch on a big screen
These are all best experienced on a bigger screen. However, not just any big screen will do. It has to be the Samsung Neo QLED. We have an entire feature detailing why it's an awesome TV. But that's not all. If you purchase any participating Samsung TV product, you also get six (6) months worth of subscription to HBO Go.
You'll have no shortage of fantastic shows and movies to watch with this HBO Go and Samsung TV combo. This offer is available until November 31, 2021.
Mercury in retrograde: When technology and communications go haywire
Your survival guide to a crazy season
Buckle up, everyone! Mercury is in retrograde once again. In Astrology, this means the planet that governs technology, communications, and our very own thought processes spins backward. In our reality, it means doomsday is coming.
When Mercury is in retrograde, flights and travels are usually delayed, people from the past pop back in our lives, communication systems break down, and our gadgets get into accidents or start malfunctioning.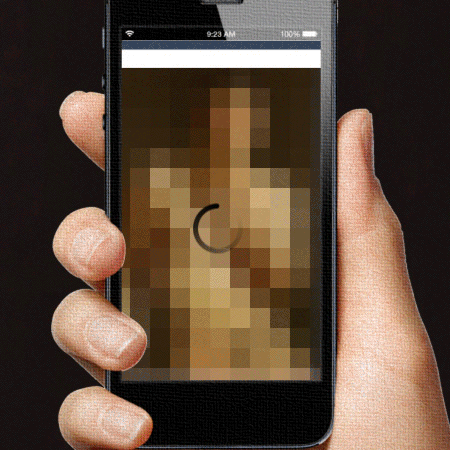 More importantly, this season makes everything fluid. Nothing will be set in stone. Decisions are usually changed when the season ends, so it's not a good time to sign contracts, schedule surgeries, have makeovers, launch a new project, or shop for electronic devices.
But fret not, this season shall pass. Here's what you should do before, during, and after the Mercury retrograde.
Protect your gadgets and gizmos with trusty cases and accessories
Honey, this season makes us feel frustrated, agitated, and annoyed. Often, we'll be rushing and getting into accidents. You might drop your phone on the toilet, break them, or forget them on a cab or restaurant. You gotta get yourself some strap to keep your phone with you at all times and dress them up with hard, shock-proof cases. Should they fall from your hands, you know they're safe.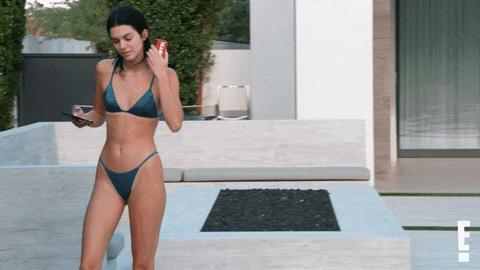 Back up your data, make sure it's safe and secure
Okay, Jenny, listen up. Mercury in retrograde is the season where we lose important stuff moments before we actually need them. It can be your keys, card, or presentation for your next meeting. The point here is you should back up all necessary data. Flash drives might break, Google Drive and other forms of storage may not work properly at the time you need them. The next thing you know, your life is in shambles.
Another thing to worry about is security and privacy. This season is also the time when people's secrets tend to get exposed, such as your affair with your best friend's boyfriend or your intimate videos getting leaked in the deepest, darkest corner of the internet. Keep your reputations from being smeared!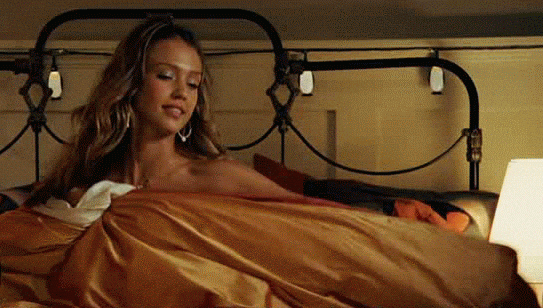 Double check what you type and say
Be careful with miscommunication, my dear. It's normal to feel there's chaos in your head since Mercury in retrograde disrupts our thought processes. We become forgetful and more prone to mistakes, so double check your typos before hitting send. In addition, think twice before voicing out your opinions and emotions. Take a deep breath, and think before you click. Your words are powerful. Once you've hurt someone with it, you can be forgiven but they'll never forget.
P.S. Be mindful of what you post or tweet if you don't want to get dragged on social media.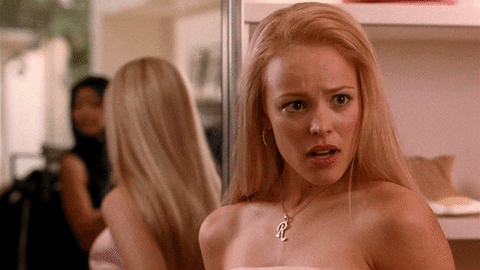 Keep your emotions in check and block your exes
If you haven't blocked your exes until today, you need to re-evaluate your life, Susan. During this season, we barely use our logic and just follow our emotions. There might come a time where you want to send a seven-paragraph message to your ex, please don't. You owe it to yourself to move on from the past and stop them from coming back to your life.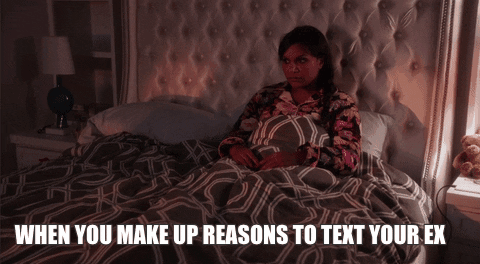 Oh, one more thing: Stay open to possible opportunities. Sure, Mercury in retrograde brings our past lovers back from hell, but they also bring in colleagues we've worked with. Most of the time, they want to work with us again. Additionally, this is a good time to reconnect with old friends. Seriously, this period isn't that bad.
Be extremely flexible (not just in yoga but also in life)
If there's one thing you can learn from this, it's that life doesn't always work out in our favor. It's a reminder to always find a way. Be flexible and adaptable to every surprise that life brings. If we're going to give in to our emotions, we already lost. Take a step back and reassess what's happening, compose yourself and think of a solution. This is just another storm that's passing by. You will overcome this.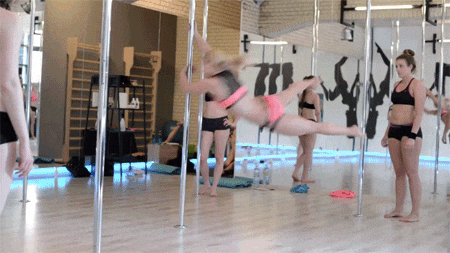 Take a moment to slow down
Lastly, like any retrograde season, it's a cue from the planets and the stars to slow down. We're all rushing from one point to another, and we're moving extremely fast. Planets spin backward to remind us that we need to look back and slow down to appreciate how far we've come, what we've been doing with our lives, and catch up on what we missed. Above all, it's a reminder to rest. You're doing well, my friend. I'm proud of you.