Does Cold War call attention to problems with Call of Duty?
Looking to rekindle COD memories? Might wanna look elsewhere
They say there are two types of people, the people who play the Call of Duty series for the story or the people who only play the multiplayer. I'm definitely the latter. When it comes to picking up the latest title, it has always been about rekindling with the competitive multiplayer action from previous games.
Here's the thing…
I used to play the game competitively between the releases of Call of Duty 4: Modern Warfare roughly up until Black Ops 2. I wasn't amazing, the enjoyment came from competing with my friends back home and seeing how we matched up against others.
Jumping into an all-or-nothing decider in Search and Destroy or a sudden spark of great teamwork to turn a match around in an intense game of Hardpoint or Domination was everything. It was always something I ended up missing after a while. There was always something missing.
That's where last year's release of Call of Duty: Modern Warfare came in. It was the grand 'welcome home' party that I needed. A reboot of the game that brought me into the series. It brought in re-imagined maps but with updated gameplay and newer game modes thrown in.
With the addition of the free-to-play battle royale Warzone, it gave the series new life. There was so much on offer, but that's why the announcement of Call of Duty Black Ops: Cold War seemed incredibly badly timed. And that's my inherent problem with the series.
The good, the bad, the forced
This is the 17th installment in the main series of Call of Duty, and they have released annually without fail for the last 15 years. Just like a FIFA or NBA 2K title, everything moves on the moment the new title gets released. The community moves on, the pro scene moves on and the loyal restart with whatever the developers have created. Essentially, the livelihood of each game ends immediately.
And that was my problem with the announcement of Cold War. The trailer for the new release looked interesting, implementing historical moments into the series is great.
But Modern Warfare felt like it would have thrived with another year if the publishers had decided to give it more time to grow. Immediately we're forced into holding the new release up to its predecessor and that is an unavoidable aspect of this review.
What its got
As usual, with rotating between the different developers, there are different game modes. Aside from the main story mode, Zombies make a return for their sixth appearance in the series if you ever needed hundreds of zombies chasing after you. In replacement of the vast battles of Modern Warfare's Ground War is Combined Arms, a much smaller version but still with vehicles such as tanks and gunships.
Warzone is an option on the main menu, but if you want to play it you'll have to install Modern Warfare and play through that client. With Call of Duty's recent gigantic installation sizes that could be a bit of a problem.
Just installing Warzone alone is a 72GB install on top of the 140GB you've already installed for Cold War. Which is fine if, you know, you don't play any other games.
Location, location, location
When it comes to multiplayer maps there are no huge hitters and there aren't many options, with only 11 playable at release. Without relying on the classic maps from the past, bar one, a lot of the maps are forgettable. (Yes, Nuketown has returned with an obnoxious 80's theme. Yep, this is the fifth time the map has appeared in the main series).
When playing the standard matchmaking, most of the maps feel like they're a little too large, but they are beautiful. The game brings back a lot of color that was missing from Modern Warfare's dreary war-torn brown and gray hues.
A lot of the maps incorporate verticality more than the usual. Climbing boxes, rocks or leaping through windows feels like forcing a parkour feature into a game that doesn't feel suited to it. When you're starting out, you'll feel a little hard done by knowing that not only you have to learn corners that people camp in, but now they'll be lurking above you too.
There will be moments where you'll be shooting someone, just for them to full vault through a window like an Olympic athlete on steroids. Have you ever vaulted on top of a bus stop without issue? Cold War gives you superhuman ability without reason. With the parkour aspect, you'll find that the most optimal way of movement is a janky version of a bunny hop that looks like an excited seal running forward.
The balance between maps and game modes seem a little rushed as well. Some maps seem better suited for others for particular game modes. While you're already forced to deal with having to traverse such a huge map like Armada Strike, the developers throw a hardpoint off of the main ship and without cover with your opponent staring down at you.
If you're a gun nut, you'll love that the heavy customization for each gun continues into this game with five attachments per gun, or up to 8 with the addition of the gunfighter wild card. However, if you're that enthusiastic, the drop of quality from Modern Warfare is noticeable.
You don't know what you have until it's gone, the near-obsessive detail in gun models, animations and sound design had to end somewhere. And don't get me started on the state of the diamond camouflage.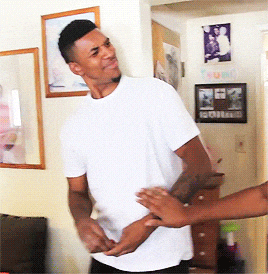 Is this your GameMatch?
If you're looking to rekindle your Call of Duty memories, this probably won't be game you're after. Everything feels like a predecessor to Modern Warfare, not the other way around. And with Warzone remaining as part of the previous title the playability here might not keep you going through the year.
However, it is Call of Duty. The me modes will always be slick and there is enjoyment that can be found there. But everything comes off a little mismatched, rushed and uninspired in places. Do we need a new Call of Duty every year? This is another emphatic rejection. Keep your eyes open for Season 1 comes out later this month, maybe there will be something a little more substantial to play with.
---
This game was reviewed by Richard Hibbert. Starting off his esports career with DOTA 2 coverages, he now heads production for multiple tournaments and events. Richard likes to play everything from quirky indie games to MOBAs and everything in between.
Bravely Default II preorder final demo now available
A must-play!
Bravely Default II is a Japanese fantasy RPG with lovely art styles reminiscent of a refined version to early Final Fantasy releases. The series gameplay uses the usual turn-based battle system and job system. But, the series is more notable for integrating options to combine and customize job abilities, battle speed, and enemy encounter rates.
Bravely Default II is the newest addition to the Bravely series. So, what's new? Bravely Default II lets you step into a brand-new world with four new heroes, new stories, and new job roles.
This iteration features a young sailor, Seth, who washes up the shores of one of the five mighty kingdoms of the continent. He encounters an escaped princess, Gloria of Musa, and they both venture out to meet more travellers seeking the truth to their world.
If you're into RPGs or a fan of the Bravely series, this is the game release to look forward to. The game keeps its charming mechanics while piling on new features so if you want or need a taste of the game, the final demo is out now. Although, you won't be waiting much longer for the game's full release because it looking to be released on February 26 exclusively for the Nintendo Switch.
Immortals Fenyx Rising: Action, puzzles, and some good humor
For the kids and kids at heart
Immortals Fenyx Rising is a fresh game with an action and puzzle filled open world that has humor and Greek mythology enclosed into it. You might say it can be a mix of Assassin's Creed Odyssey and Zelda: Breath of wild.
Backstory
The game starts with Zeus, the God of Thunder visiting his old companion Prometheus, the God of Fire, whom he has actually punished and chained to a rock for giving mortals fire. Zeus was asking Prometheus for advice on what to do with Typhon who just escaped from Tartarus and has caused destruction.
Typhon has already stolen Zeus' thunder and the other gods are missing, giving Zeus no choice but to follow Prometheus' advice to have faith in a mere mortal with a true identity that has yet to be unfolded.
Fenyx's journey
This is where our protagonist Fenyx comes into picture. Fenyx's adventures will be narrated by Prometheus for the whole game.
Fenyx, a Greek Soldier will be set on a journey to find the cause of all this destruction, after losing her companions and brother. She would learn to strengthen her skills, acquire wings and collect all the necessary weapons and armors to beat Typhon. Along the way, she would be battling bosses and corrupted heroes like Achilles, Odysseus and Herakles.
Art Style
I think this kind of art style has more appeal to younger audiences. Its like watching animated films from Pixar.
You'll be able to the distinguish the gods through their trademarks. The armors and weapons that you collect through out the game was also very detailed.
One thing that was actually bothered me was the way the character walked — it felt heavy and bulgy. I expected this part to be smoother.
Gameplay
There are five difficulty levels to make sure the whole family can enjoy the game. Character creation is also pretty straight forward and not much options for customization.
For the controls and UI, Potions will be found on the left side and weapons and skills on the right. You would need to climb mountains, swim, run and fly around the Golden Isle to be able to finish tasks.
Fenyx will have access to a mix of weapons during combat like swords, axes and bows. Animals like horses can also be tamed into mounts.
I've always enjoyed a good adventure and solving some puzzles but what I like most about Immortal Fenyx is that I can switch weapons during a battle. From using an axe for heavy damage to quick attacks with a sword then a bow for range attacks. You'll be able to create your own play style while battling bosses.
If you wanted to take a break from your usual games or still waiting for a good AAA game release, then Immortals Fenyx Rising is a good game to spend time on. You've got some good action, puzzles, stories and some humor from Zeus and Prometheus.
Immortals Fenyx Rising is available on multiple platforms.
PlayStation 4/5
Xbox One, Series X/S
Nintendo Switch
Google Stadia
PC(Steam, Ubisoft, Epic Games)
PC requirements
Very Low Settings – 720p/30FPS
Processor: Intel Core i5-2400 / AMD FX-6300
Video Card: GeForce GTX 660 / AMD R9 280X
VRAM: 2GB NVIDIA / 3GB AMD
RAM: 8GB (Dual-channel mode)
Storage: 28GB HDD
OS: Windows 7 (64-bit only)
High Settings – 1080p/30FPS
Processor: Intel Core i7-3770 / AMD FX-8350
Video Card: GeForce GTX 970 / AMD R9 290
VRAM: 4GB
RAM: 8GB (Dual-channel mode)
Storage: 28GB SSD
OS: Windows 10 (64-bit only)
High Settings – 1080p/60FPS
Processor: Intel Core i7-6700 / AMD Ryzen 7 1700
Video Card: GeForce GTX 1070 / AMD RX Vega 56
VRAM: 8GB
RAM: 16GB (Dual-channel mode)
Storage: 28GB SSD
OS: Windows 10 (64-bit only)
Very High Settings – 1440p/60FPS
Processor: Intel Core i7-8700K / AMD Ryzen 5 3600X
Video Card: GeForce RTX 2070 Super / AMD RX 5700
VRAM: 8GB
RAM: 16GB (Dual-channel mode)
Storage: 28GB SSD
OS: Windows 10 (64-bit only)
Very High Settings – 4K/30FPS
Processor: Intel Core i7-8700K / AMD Ryzen 7 3700X
Video Card: GeForce RTX 2070 / AMD RX Vega 56
VRAM: 8GB
RAM: 16GB (Dual-channel mode)
Storage: 28GB SSD
OS: Windows 10 (64-bit only)
---
This gameplay feature was written by Jan Ariz Joy Franco or Rizu — her in-game name. She's a full-time software developer and plays games to de stress. She just started streaming few months ago to help cope with the pandemic and wants to promote a toxic-free gaming environment. She's a big fan of Super Mario. If you want to support her just drop a follow: http://facebook.com/rizuph.
We're getting a Star Wars game from Ubisoft
It's a story-driven open-world adventure
May The Force be with Ubisoft! The company just announced that it is collaborating with Lucasfilm Games on a new story-driven open-world video game set in the beloved Star Wars galaxy.
The game will be developed using next gen tech including the Snowdrop engine. There aren't any specific details yet as to what the game will be about exactly. The companies involved — Ubisoft and Lucasfilm Games — have expressed excitement over the project.
"The vast Star Wars lore is an incredible source of inspiration for our teams," said Yves Guillemot, co-founder and CEO of Ubisoft. "This is the beginning of a long-term collaboration with Disney and Lucasfilm Games, and we are pleased to be working hand-in-hand to build upon the incredible legacy of Lucasfilm to create a game that we know Star Wars fans will love."
"We are inspired by the passion and talent of the team at Massive, and together we share a vision for the type of original stories we want to tell with our players in this expansive galaxy. They have the creativity, experience, and community understanding to bring awe-inspiring authenticity, depth and innovation to this new Star Wars game," said Douglas Reilly, VP, Lucasfilm Games.
More information about the game and the release date will be shared at a later stage.