Does Cold War call attention to problems with Call of Duty?
Looking to rekindle COD memories? Might wanna look elsewhere
They say there are two types of people, the people who play the Call of Duty series for the story or the people who only play the multiplayer. I'm definitely the latter. When it comes to picking up the latest title, it has always been about rekindling with the competitive multiplayer action from previous games.
Here's the thing…
I used to play the game competitively between the releases of Call of Duty 4: Modern Warfare roughly up until Black Ops 2. I wasn't amazing, the enjoyment came from competing with my friends back home and seeing how we matched up against others.
Jumping into an all-or-nothing decider in Search and Destroy or a sudden spark of great teamwork to turn a match around in an intense game of Hardpoint or Domination was everything. It was always something I ended up missing after a while. There was always something missing.
That's where last year's release of Call of Duty: Modern Warfare came in. It was the grand 'welcome home' party that I needed. A reboot of the game that brought me into the series. It brought in re-imagined maps but with updated gameplay and newer game modes thrown in.
With the addition of the free-to-play battle royale Warzone, it gave the series new life. There was so much on offer, but that's why the announcement of Call of Duty Black Ops: Cold War seemed incredibly badly timed. And that's my inherent problem with the series.
The good, the bad, the forced
This is the 17th installment in the main series of Call of Duty, and they have released annually without fail for the last 15 years. Just like a FIFA or NBA 2K title, everything moves on the moment the new title gets released. The community moves on, the pro scene moves on and the loyal restart with whatever the developers have created. Essentially, the livelihood of each game ends immediately.
And that was my problem with the announcement of Cold War. The trailer for the new release looked interesting, implementing historical moments into the series is great.
But Modern Warfare felt like it would have thrived with another year if the publishers had decided to give it more time to grow. Immediately we're forced into holding the new release up to its predecessor and that is an unavoidable aspect of this review.
What its got
As usual, with rotating between the different developers, there are different game modes. Aside from the main story mode, Zombies make a return for their sixth appearance in the series if you ever needed hundreds of zombies chasing after you. In replacement of the vast battles of Modern Warfare's Ground War is Combined Arms, a much smaller version but still with vehicles such as tanks and gunships.
Warzone is an option on the main menu, but if you want to play it you'll have to install Modern Warfare and play through that client. With Call of Duty's recent gigantic installation sizes that could be a bit of a problem.
Just installing Warzone alone is a 72GB install on top of the 140GB you've already installed for Cold War. Which is fine if, you know, you don't play any other games.
Location, location, location
When it comes to multiplayer maps there are no huge hitters and there aren't many options, with only 11 playable at release. Without relying on the classic maps from the past, bar one, a lot of the maps are forgettable. (Yes, Nuketown has returned with an obnoxious 80's theme. Yep, this is the fifth time the map has appeared in the main series).
When playing the standard matchmaking, most of the maps feel like they're a little too large, but they are beautiful. The game brings back a lot of color that was missing from Modern Warfare's dreary war-torn brown and gray hues.
A lot of the maps incorporate verticality more than the usual. Climbing boxes, rocks or leaping through windows feels like forcing a parkour feature into a game that doesn't feel suited to it. When you're starting out, you'll feel a little hard done by knowing that not only you have to learn corners that people camp in, but now they'll be lurking above you too.
There will be moments where you'll be shooting someone, just for them to full vault through a window like an Olympic athlete on steroids. Have you ever vaulted on top of a bus stop without issue? Cold War gives you superhuman ability without reason. With the parkour aspect, you'll find that the most optimal way of movement is a janky version of a bunny hop that looks like an excited seal running forward.
The balance between maps and game modes seem a little rushed as well. Some maps seem better suited for others for particular game modes. While you're already forced to deal with having to traverse such a huge map like Armada Strike, the developers throw a hardpoint off of the main ship and without cover with your opponent staring down at you.
If you're a gun nut, you'll love that the heavy customization for each gun continues into this game with five attachments per gun, or up to 8 with the addition of the gunfighter wild card. However, if you're that enthusiastic, the drop of quality from Modern Warfare is noticeable.
You don't know what you have until it's gone, the near-obsessive detail in gun models, animations and sound design had to end somewhere. And don't get me started on the state of the diamond camouflage.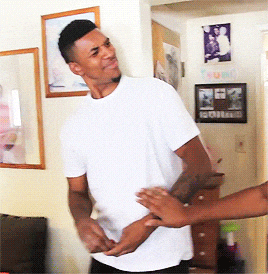 Is this your GameMatch?
If you're looking to rekindle your Call of Duty memories, this probably won't be game you're after. Everything feels like a predecessor to Modern Warfare, not the other way around. And with Warzone remaining as part of the previous title the playability here might not keep you going through the year.
However, it is Call of Duty. The me modes will always be slick and there is enjoyment that can be found there. But everything comes off a little mismatched, rushed and uninspired in places. Do we need a new Call of Duty every year? This is another emphatic rejection. Keep your eyes open for Season 1 comes out later this month, maybe there will be something a little more substantial to play with.
---
This game was reviewed by Richard Hibbert. Starting off his esports career with DOTA 2 coverages, he now heads production for multiple tournaments and events. Richard likes to play everything from quirky indie games to MOBAs and everything in between.
Black Shark 4: Price and availability in the Philippines
For mobile gamers
The gaming-focused smartphone Black Shark 4 has found its way to the Philippines.
The Black Shark 4 has a 6.7-inch Full HD+ AMOLED display with a 144Hz refresh rate, 720Hz multi-finger touch sampling rate, and SGS eye protection-certified pressure-sensitive screen. Black Shark has boasted of 111 percent DCI-P3 color gamut and a peak brightness of 1300 nits.
It's powered by a Snapdragon 870 processor with up to 12GB of RAM and up to 256GB of internal storage. Backing these internals is a 4500mAh battery with 120W fast charging. It's got dual stereo speakers, a 3.5mm headphone jack, a liquid cooling system, as well as two USB-C ports.
As for cameras, it has a 48MP main shooter, 8MP ultra-wide angle lens, 5MP macro lens, and a 20MP selfie shooter. The phone ships with JOYUI 12.5 based on Android 11 with plenty of gaming-centric features.
Price and availability
The Black Shark 4 will come in two colors: Mirror Black and Pale Grey. It will be available in these configurations: 8GB+128GB, 12GB+128GB, and 12GB+256GB.
The gaming smartphone will officially launch on April 28. You can watch here. Exact pricing will be released during launch day. Interested buyers can pre-order starting April 28 at Black Shark Philippines' Shopee store. 
Tales of ARISE releases on Sept 9
Collector Edition also announced
The long-running Tales series (25 years now!) has a new title coming! Tales of ARISE will be released in Southeast Asia on September 9, 2021.
Here's the release date trailer to get you hyped.
What is Tales of ARISE?
The game will follow the story of Rena — the star that has been ruling the Dahna planet with an iron fist for the past 300 years. Renans have been depleting Dahna of its natural resources, enslaving most of the planet's population in order to do so.
This tale follows the fight to free Dahnans of their fate and will be experienced through the eyes of Alphen, an iron-masked Dahnan fighting to free his people, and Shionne, a girl from Rena, who's on the run from her countrymen. They will be joined through their journey by characters like Rinwell and Law that will help them in their fight for freedom.
Southeast Asia Game Editions
All pre-orders and Day-1 retail package version will receive a new costume for Alphen and Shionne, as well as outfits accessories and new cooking recipes and ingredients.
Tales of Arise retail package version is only available for the PlayStation 5 and PlayStation 4 in Southeast Asia.
The package version includes pre-order digital bonus only for the first production. The number of initial production is limited and will end as soon as it runs out.
Digital Platforms
On Digital platforms, a Deluxe and an Ultimate edition will be available. The Deluxe edition will have the following items:
Premium Item Pack, containing gold, cooking items and Boosts
Premium Costume Pack, including 8 full costumes and 6 accessories
Premium Travel Pack, allowing for better cooking and crafting abilities as well as discounts in shops
The Ultimate Edition will have all the content from the Deluxe Edition as well as new costumes for the characters including special costumes in collaboration with other BANDAI NAMCO Entertainment games.
A physical Collector Edition will be available and include the same content as the Ultimate Edition, along with an exclusive figurine, a Steelbook, an Artbook and the game's Soundtrack. This edition can be purchased at participating retailers in Southeast Asia.
A special Hootle Edition will be available exclusively and in limited quantities on the BANDAI NAMCO Entertainment Asia store at a later date. This edition will include, in addition to the base game, a metal case, an Artbook, the Soundtrack, a 15 cm Hootle plush along with 4 accessories, Hootle DLC for the game as well as stickers and 3 art prints.
NieR Replicant ver.1.22474487139… Review
Playable Anime
An earnest protagonist, a "tsundere" who's also kind of there for fan service, an almost fourth-wall breaking character, and a world dealing with an underlying crisis; NieR Replicant ver. 1.222474487139 (which we'll refer to as NieR Replicant henceforth) has all the elements of a wonderful anime. Except, it's a game — one that goes out of its way to offer multiple types of play.
After getting through a single playthrough of NieR Replicant, I found that most of the things I said I liked in my first impressions (music, gameplay, combat, dialogue) were the ones that will endear me to the game even further.
Everything for your sister
As the protagonist, you play the role of a brother who will do just about anything and everything for your sister. The game starts off with you looking for a way to cure the mysterious illness that's befallen your sister.
This is the main driving force of the main character. All his actions in the main storyline are all in the service of doing what's best for his sister.
A memorable cast
Along the way you meet the rest of the main cast. This includes a magical, talking, floating book named Grimoir Weiss who serves as both a helpful ally and a backseat protagonist who never fails to point out the obvious in every situation in a way that almost feels like it's being directed at the player.
You'll also build a certain level of kinship with people in your town as well as key characters in every main area of the game. This includes the two other members of your party: Kaine and Emil — both of which also have interesting backstories which I will not spoil here. Just know that all these relationships and it resonates with you, the player, will determine much of what you'll feel about the game's story.
Dealing with loss
One thing that you will constantly encounter in the game is the feeling of dealing with loss. It already feels heavy on its own, but if I may step back a bit. Having to deal with loss in real life recently and feeling the collective grief of people in my circle also having to deal with the same just amplifies the general feeling of hopelessness and emptiness of experiencing loss.
This feeling, however prevalent in the game, is perfectly balanced by the injection of humor from Grimoir Weiss and the happy memories you have with the ones you've lost. Memories also play a part in key points of the story.
Multi-faceted gameplay 
Shifting the tone a little bit, the overall gameplay of NieR Replicant will keep you on your toes.
It's not just a mindless hack and slash game. There are sections where it'll turn into a 2D platformer with some sprinkles of puzzle solving.
The level designs are fantastic. One thing that stood out to me is how the Square Enix and Toylogic very intentionally frames certain levels. Since this is, after all, a sort of remake of game that was first released in 2010, it is free from the burden of giving the player full camera control. This results in beautifully framed scenes as you play.
There's one particular area that reminds me of the camera work on the original Resident Evil games on the PlayStation One.
Later on in the game, you'll enter a deeper portion of that area and it will give you an entire section of the game that looks and plays like Diablo II. 
These areas are all perfectly placed in different sections of the game that certainly adds to the overall pacing. It can feel draggy, especially when you're doing side quests, but having levels and areas like this make it all better. Oh and yeah, take some time to do side quests, it'll help with getting gold (the game's currency), some useful items, and immerse you further in the game's world.
Here's a quick look at the combat in the early part of the game.
The music is just… *chef's kiss
I've already talked about this at length in my first impressions. But even then, it would be a disservice to not mention it here again. The music in this game is just my cup of tea.
It's the kind of music that really transports you into the game world. If you've ever had fantasies of being whisked away to a different reality, the music in this game is what you would imagine to be playing.
It perfectly evokes the proper mood in every area of the game. The main village gives off this "going on an epic adventure" vibe, the area filled with robots sound robotic, and the aforementioned Resident Evil-like area fills you with horror. You can even say it almost foreshadows the fate of some levels and locations. That's how good the music in this game is.
You can listen to the 2010 versions of the music here. Bear in mind that most of these were re-done/re-recorded for NieR Replicant ver. 1.222474487139.
Should you play NieR Replicant ver.1.22474487139… ?
Anyone who's into narrative-driven games should give NieR Replicant a whirl. That's also especially true if you're an anime fan. It will feel familiar because of certain tropes, some fan service, and a time skip.
It's a fantastic entry point into the whole NieR franchise. It will get you curious about the NieR world at large and will certainly make you want to explore or replay the 2017 hit game NieR:Automata. But of course, not before you give NieR Replicant ver. 1.22474487139… all the playthroughs it deserves.
NieR Replicant ver. 1.22474487139… is available April 23 on PS4, Xbox One, and PC on Steam.