iPad Pro with M1 chip, 5G, Liquid Retina XDR display is here
Knock your socks off!
The star of Apple's Springboard event is none other than their all-new iPad Pro. It now sports the groundbreaking M1 chip, supports super fast 5G, and with a stunning Liquid Retina XDR display.
The iPad Pro already felt like a device category all on its own with its unrivaled performance considering its form factor. Apple is upping the ante with the addition of the M1 chip famously known for improving over performance and delivering better power efficiency. It's like Goku defying limits and rising to the ranks of the gods.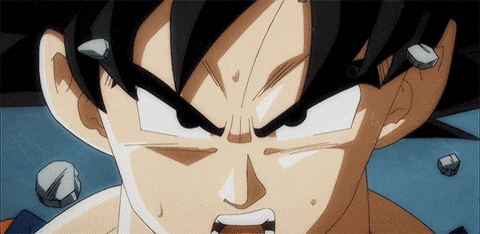 So what's exactly inside?
Are you ready for this? Other than the aforementioned M1 chip you also have the following: 16-core Apple Neural engine, advanced image signal processor (ISP), a unified, high-bandwidth memory architecture with up to 16GB of memory, 2x faster storage, and up to 2TB capacity. Drooling yet?
It's the kind of power usually reserved for MacBook Pros but instead you get it in tablet form. In. Sane.
12.9-inch Liquid Retina XDR Display will melt your eyes
In a good way. It's a stunning mini-LED display. That's over 10,000 LEDs across the entire back of the display for up to 1000 nits of full-screen brightness, 1600 nits of peak brightness, and a 1 million-to-1 contrast ratio. Eye. Melting.
It also has other display tech like ProMotion, True Tone, and P3 wide color support, and support for HDR and Dolby Vision content.
5G on a tablet
Yessir. No, it won't get you Covid. What it will do is open you to a world of Internet connectivity that's faster than anything (mobile) you've experienced thus far. It supports most 5G bands on any device of its kind including mmwave.
Superior connection
Thunderbolt and USB 4 is now on the iPad Pro. That single USB-C port enables a variety of connections to truly maximize this godsend of a tablet. Thunderbolt supports 10Gbps Ethernet, faster external storage and even higher resolution external displays, including the Pro Display XDR at full 6K resolution.
What else is there?
It has a new video call experience called Center Stage. It uses the 12MP ultra wide front cam that has the TrueDepth camera system. Its large field of view helps the machine learning kick in so as you move around, it'll keep you centered in the frame.
The Magic Keyboard, which offers a comfortable typing experience with backlit keys, an integrated trackpad, and its floating design, now comes in a gorgeous new White color.
iPadOS 14.5 will be available to iPad customers starting next week. It comes with expanded language support for Apple Pencil features like Scribble and Smart Selection, new emoji, support for the latest gaming controllers, and the ability to share lyrics and see top songs in cities around the world with Apple Music.
Price and availability
The new iPad Pro is available to order beginning Friday, April 30 on apple.com, apple.com/sg, and in the Apple Store app in 31 countries and regions. The iPad Pro will be available in Apple Store locations in the second half of May.
The new 11-inch and 12.9-inch iPad Pro will be available in silver and space gray finishes. iPad Pro is available in 128GB, 256GB, 512GB, 1TB, and 2TB configurations.
11-inch iPad Pro Wi-Fi
US: US$ 799
Singapore: SG$ 1,199
11-inch iPad Pro Wi-Fi + Cellular
US: US$ 999
Singapore: SG$ 1,419
12.9-inch iPad Pro Wi-Fi
US: US$ 1,099
Singapore: SG$ 1,649
12.9-inch iPad Pro Wi-Fi + Cellular
US: US$ 1,299
Singapore: SG$ 1,869
iPhone 14 series might use titanium chassis
Stronger and lighter
A stronger iPhone is coming. An investor's report recently released hints at a new chassis material coming for the iPhone 14 series next year. The company's current flagship models, the iPhone 12 series, are made out of aluminum and stainless steel. If the latest rumor is true, Apple is going for something different for next year.
According to JP Morgan Chase's China office (via Apple Insider), Apple is reportedly adding titanium as an option for next year's iPhone 14 series. The lighter metal also has the added benefit of being stronger than the usual metals used for smartphones today. The iPhone 14 series might have a model positioned for durability.
The report, however, doesn't indicate how the titanium will be used. Besides using it for the chassis, Apple can also use the metal for the phone's insides. They can also mix it with other metals to make a hybrid alloy.
Of course, because of its premium offering, titanium might end up landing only for the flagship series' Pro models. Additionally, since the report explicitly mentions Pro models, the upcoming series can potentially still have the same four-model structure that Apple has today. However, as previous reports indicate, the four models likely won't include an iPhone 14 mini owing to the iPhone 12 mini's poor performance.
Of note, Apple already uses titanium for the Apple Watch. If anything, the metal isn't anything new to the company.
SEE ALSO: Apple iPhone rumor roundup: portless iPhone 13, foldables, bigger SE
BlackBerry resurrection teased once again
It's coming this time
BlackBerry's rumored comeback might finally happen soon. OnwardMobility, the current owner of BlackBerry's licenses, has teased the upcoming smartphones once again. Since their last "departure" from the smartphone industry, BlackBerry has been passed on to new owners in hopes of a future resurrection.
Last year, BlackBerry's previous owner TCL backed out from making BlackBerry devices. The departure signaled another end for BlackBerry. However, soon after the announcement, a few companies announced the purchase of BlackBerry's licenses, potentially hinting at a return. Notably, Huawei supposedly bought 90 patents from the company. Nothing came of the announcement yet, though.
Besides Huawei, another tech company OnwardMobility announced the most substantial news surrounding BlackBerry's potential return. Announcing a licensing deal with BlackBerry, the company also promised an upcoming device for the next generation of smartphones. Despite the promise, we still don't have a new BlackBerry smartphone.
However, OnwardMobility wants to keep the hype train rolling. Recently, the company launched a new "pre-commitment program" wherein subscribers can get information about upcoming products, the actual products themselves, and updates first before non-subscribers. The program specifically lists a BlackBerry device as part of the program. A new smartphone is likely coming soon.
Once upon a time, BlackBerry was one of the most popular handsets for consumers, along with Nokia. However, as slab phones became the norm, the phones of yesteryear either died out or adopted the new norm. Whereas Nokia found its place in the current industry, BlackBerry is still struggling to find its niche.
SEE ALSO: A BlackBerry phone with a physical keyboard is coming in 2021
Netflix is reportedly producing a live-action Pokémon series
With Lucifer showrunner Joe Henderson
Pokémon remains one of the most popular franchises today. From the ever-popular video game series to the still-ongoing anime series, the creature collector franchise still going strong. Even then, the franchise is reportedly working on another addition to its repertoire: a live-action Netflix series.
According to Variety, Netflix is in the early stages of an upcoming Pokémon series on the platform. Much like the widely successful film Detective Pikachu starring Ryan Reynolds, the series will star actual humans in a live-action format. Beyond that, the report does not go into detail into how the creatures will look like for the series.
Likewise, the report does not indicate when the series will launch.
Lucifer's Joe Henderson is reportedly helming the series. He is also known for adapting Stephen King's 11.22.63 for Hulu.
Over the past few years, Pokémon has tapped various segments besides gaming and anime fans. The company has tapped lifestyle with branded accessories and lifestyle-oriented apps. Adding a live-action series will tap into the thriving Netflix market.
For Netflix's part, the popular streaming platform has considerably increased the variety of genres it is producing. Besides the live-action Pokémon series, Netflix is also releasing an anime version of its popular original, The Witcher.
SEE ALSO: Pokémon Legends: Arceus is the first open-world Pokémon game