Persona 5 review: Can style override substance?
Persona 5, the biggest JRPG release of 2017, has been out for weeks. Clear of the game's launch hype, is it deserving of stealing the public's heart or is it merely a bombastic masked pretender that needs exposing?
Art design is aces

Bold red, black, and white serve as its visual foundation. This arresting palette kip-ups to life and sweeps you off your feet with the gentleman thief/punk rock/latex fetish design of the main cast. It bumps and bounces in the menus, shaking up the UI when you button through. All-out attacks culminate in wallpaper-worthy graphics, and it's never not satisfying.
There's elegance to every transition. From winning battles to navigating between areas, the colors slink and slide across the screen, and you can't help but smile at every context-sensitive swipe of the display.
Smooth-grooving audio
Pressing O or X to cancel or confirm actions gives a satisfying squee. That precision glass shatter of a critical hit jolts of excitement. Every gunshot crackles staccato.
Series composer Shoji Meguro matches the rebel imagery with a super-slick soundtrack. The music effortlessly switches from sweeping jazzy strings and keys to grinding hard guitar riffs, all the while riding funky bass licks and finger-snapping percussion.
Criminally good opening animation:
Rebellious spirit restricted 
It's technically not part of Persona 5's overall design, and I wrote about it in an earlier article, but the irrationality of Atlus in restricting capturing footage of the game bears repeating. I enjoy archiving my playthroughs on the PS4 with screenshots and videos. Atlus denies me and millions of other players that simple pleasure of keeping our own memories of an enjoyable experience. It's harsh and petty, and I pray that future installments aren't shackled by this backwards mentality.
Atlus has softened its stance on streaming since the game's release, but the restrictions on the sharing features of the PS4 still stand.
Regressive representation
Persona 4 took on the issue of gender identity head on with two of its main characters, shining a light on the struggles teens go through when reconciling their sexuality with society's expectations on masculinity and femininity. It wasn't perfect, but at least it had some nuance.
Persona 5's "contribution" to the issue? A homophobic scene showing an age old stereotype of gay men as predatory pedophiles played solely for laughs. It's one moment in a 100+ hour journey, and that might make it easy for some to wave off, but it only stands out even more to me as an inexcusable stain on an otherwise inspiring epic adventure of resistance.
Heavy topics done halfway right
While previous titles focused on personal turmoil, this latest entry serves up larger social issues like institutionalized abuse, labor exploitation, and political corruption for the good guys to take down.
It's admirable and reflective of the large-scale "wokeness" we're seeing in the youth now, but the shonen anime trappings, which Persona 5 indulges a little too much in, hamper the serious messages with long-winded exposition and, at times, clunky English translations from the original Japanese text. The always impressive voice acting performances do manage to carry most scenes, but not all of them.
The old-school, turn-based battles are now layered with shooting, enemy negotiation, and more team synergy that allow you to combo more attacks for quicker ends to fights. The year-long slice of high school life where you bond with schoolmates and strangers is as rewarding as ever with its weird, wacky, and intimate tales, while also being more exploratory as you can hang out with your friends all over Tokyo, too.
The most significant improvement is in the dungeons, or as the game calls them, the Palaces, that your gang of Phantom Thieves have to infiltrate and steal the treasures within to overcome the main antagonists. Each one is a fantastical psychological tableau that comes alive through unique puzzles and ways of navigation. What felt like a chore in the earlier Personas plays like a dream in Persona 5.
That is until you hit the last couple of areas that feel like they just go on forever for no reason other than to pad length and difficulty, which is especially egregious in the last couple of dungeons.
Supreme style and stunted substance
If you're up for committing around 70 to 120 hours to complete one game, I do think Persona 5 is worth the time for its cool creativity, thematic ambitions, and irresistible gameplay hooks. Just steel your heart for the obnoxious narrative failings, and don't expect to have much of a shared experience with your friends.
SEE ALSO: Persona 5's developer doesn't want you doing this — it's nonsense
[irp posts="13247″ name="Persona 5's developer doesn't want you doing this — it's nonsense"]
Honor launches Hunter V700 gaming laptop with a kickass design
Honor's first gaming laptop
Honor's first gaming laptop has arrived and the brand is confident it can make a mark in the market. Starting with the Hunter V700, the brand says it packs best-in-class performance, excellent heat dissipation, as well as portability.
To start off, the laptop has a very aggressive design that focuses on RGB lighting, ergonomics, and sustained performance. Honor has managed to fill a high-end configuration despite the thin chassis.
It has a 16.1-inch display with a 144Hz refresh rate that's accompanied by 4.7mm thick bezels, 100% sRGB color, and a maximum brightness of 300 nits. Unlike Apple's laptops, Honor has managed to pack a USB-A port, HDMI, and an RG45 ethernet jack.
Honor has also included a new hinge that it likes to call Wind Valley design. According to the brand, the design facilitates up to 40 percent more volume of air for cooling.
"Traditional gaming notebooks tend to be thick and heavy to meet the high-performance and heat dissipation requirements expected in this category. Honor believes the pursuit of performance can co-exist with a lightweight and portable design," Honor said in a statement.
The Honor Hunter V700 starts at CNY 7,499 (US$ 1,105) for the Core i5-10300H,  GeForce GTX 1660 Ti, 16 GB of RAM, and 512 GB of storage.
It's followed by a Core i7-10750H with an RTX 2060, along with the same volume of RAM and storage, costing CNY 8,499 (US$ 1,250).
Lastly, you can get a Core i7-10750H, RTX 2060, 16 GB of RAM, and a 1TB SSD storage for CNY 9,999 (US$ 1,475). The sale is currently limited to China via VMall.
ASUS ROG, ACRONYM partner for Special Edition Zephyrus G14
Bringing together impressive power and top-tier design into one device
ASUS ROG pits its ROG Zephyrus G14 as its most all-around gaming laptop. It comes with powerful hardware in a sleek design, along with features fit for a personalized experience. In essence, it's the ultimate laptop for gamers and content creators, alike. And apparently, ASUS isn't the only one who sees it that way.
Errolson Hugh, co-founder of leading technical appparel company ACRONYM has his vision of an empowered user. He believes that more empowered users aren't strictly just gamers, but is also a thinker and a creator. Since 1994, the company built an extensive portfolio of apaprel sourced from top notch materials.
These initiatives make ACRONYM an ideal partner for ASUS ROG, and it's seen in their Special Edition Zephyrus G14. In terms of hardware, the Special Edition ROG Zephyrus G14 still carries the latest AMD Ryzen 9 CPU and NVIDIA RTX 2060 GPU. Now, ACRONYM infuses its own design philosophy and brings distinct visual features to the device.
Pricing and availability for the Special Edition ASUS ROG Zephyrus G14 have yet to be announced.
BLACKPINK is coming to PUBG and we're excited
We can't wait to find out more!
So both the official social media accounts of BLACKPINK and PUBG Mobile shared this:
BLACKPINK IN YOUR AREA! #PUBGMxBLACKPINK@PUBGMOBILE pic.twitter.com/8dKIRaUxGV

— BLACKPINKOFFICIAL (@BLACKPINK) September 17, 2020
Clearly, the K-Pop girl group is teaming up with PUBG for something but we still don't know exactly what. Other than the image, no other details have been revealed yet.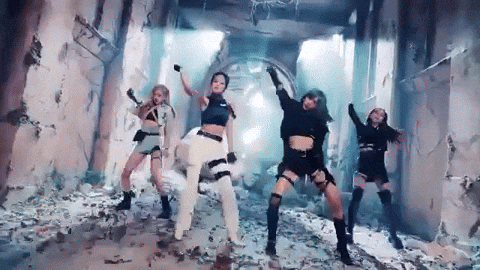 The collaboration can come in many forms but the image suggests a BLACKPINK themed loot crate, vehicle, and other items. Whatever the case may be, you can expect BLINKS to start downloading the game right now.
We'll update this space once we get more details. Until then, stream "Ice Cream" for clear skin.