Xiaomi's promise of providing a fantastic price-to-feature ratio on their devices seems to have finally extended to their flagship. After dancing around the US$ 1000/ PhP 45,000+ range, they now give us the Mi 11. A smartphone that's undeniably a flagship at just EUR 749/ PhP 36,990. Now that's a great deal.
What makes the Mi 11 a flagship? 
There are a lot of indicators, but most people like to look at the specs to determine which category a smartphone should fall under. And on paper, the Mi 11 is no doubt a flagship.
Processor: Qualcomm Snapdragon 888
Display: 6.81" AMOLED with 120Hz refresh rate
Cameras: 108MP Wide + 13MP Ultra-wide + 5MP Telemacro
Configuration: 8GB RAM + 256GB ROM
Battery and charging: 4600mAh with a 55W charger in the box
If you're solely playing the numbers game specs-wise, this is undoubtedly a flagship. And if you factor in the price, this might just be the best value flagship in the market right now.
Naturally, you're curious about what it's like to actually use the phone right? That's what we're here for.
Buttons-wise, everything's on the right side
Being right-handed, this is a design choice I personally really like especially for a smartphone with as big a footprint as this one. Sliding my thumb upwards from the power button to adjust the volume while holding it in a single hand is convenient. Just not sure how lefties feel about this.
At the bottom you'll find the speaker-grille, USB-C port, and SIM card tray
Not much to write about here. These are all pretty standard stuff. You can say the same about the back of the phone. Nothing too fancy about its backplate so you won't feel bad covering it with some sort of case.
Holding the phone can be tricky
Something to take note of is how both the display and the back taper to the side of the phone. This makes the sides feel really thin. I imagine this was made with the intent of making it easier to hold the phone with one hand. It achieves that goal. However, for people like myself who have chubby hands, it's easy for parts of your hand to touch the sides of the screen and trigger gesture navigation or hold the display in place even when you're trying to scroll.
It's a minor inconvenience at most but do expect a bit of annoyance especially when trying to use the phone with just one hand. This issue wasn't persistent when using the phone with two hands.
Having reviewed several phones, I've found that my personal sweet spot in terms of display size is somewhere between 6.2" to 6.4". Anything beyond that already starts feeling a little too large.
Media consumption
Naturally, one of the benefits of having a larger screen is a better media consumption experience. While this is true for the most part, I still personally would have preferred a slightly smaller screen.
That said, if your hands are big enough, this won't be an issue. If your hands are small enough, it may also come to a point where you're treating this almost as if it's a mini tablet and that sort of works too.
But yeah, the AMOLED screen is great. The 8192 brightness levels are bright enough even under direct sunlight. There's going to be some glare but nothing you shouldn't be able to adjust too.
The issues with media consumption though had more to do with the processor and the software, not the display.
Turning the heat up 
I have developed this unhealthy habit of mindlessly viewing one TikTok video after another at night right before I fall asleep. Normally, I wouldn't notice the time pass but I did so when I tried the same thing with the Mi 11.
In the first few days that we had the phone, it heats up significantly after just around 12-15 minutes of viewing. I tried having it cool down and watched a few more videos on YouTube and the same thing happened.
It was quite interesting since a 20-minute session of Call of Duty: Mobile didn't heat up as much as it did when arguably, that was stressing out the processor more.
Thankfully, this was only during the first few days. There was a software update in the middle of our testing period that mostly resolved the issue. It still gets a little hot, but not to the point where you'd need to put the phone down. Which is perfect for when you're binge watching on Netflix.
Backtracking a little bit to gaming, we only really played CODM extensively. A first person shooter is fantastic for testing touch input and the Mi 11 was a dream to play on. The display was smooth and the touch input felt snappy. We're sure it can also handle other popular titles like Mobile Legends: Bang Bang, Wild Rift, PUBG, Genshin Impact.
Pretty darn good battery
One thing to remember about the Mi 11 is that it supports 5G. And while the chip and perhaps the UI does a lot in managing power consumption, it can still eat into the 4600mAh capacity quickly.
It's advisable to manage your 5G usage during the day. If you're out all day but don't have to use your phone much, make sure to toggle the mobile data off. We extensively used it on a day that started at around 9AM and we were already juicing up by 2PM.
But that's really, extensive usage. We're talking about connecting to a Zoom call, taking plenty of videos, and watching an hour long episode on Netflix all while relying on mobile 5G connection. It's pretty darn good.
The 55W charger also tops the phone up quickly, so even if you don't get to a full hundred, you can rest easy that you'll have plenty of juice even if you were plugged for just a few minutes.
Oh and it also supports wireless charging which further solidifies its flagship pedigree. My personal recommendation is to use it with Xiaomi's 30W wireless charger.
MiUI needs a little tweak
Let's start with the good. MiUI is still very much smooth and buttery even if you don't have the 120Hz screen refresh rate turned on. This was the most pleasant surprise I got since it felt extremely smooth to navigate out of the box. I was surprised to find that 120Hz wasn't on by the default but it still felt really fast.
The icons are nice, the animations feel fluid, and it doesn't at all feel bloated. There are pre-installed apps but these ones that you'll likely use any way like the suite of Google apps, Facebook, and YouTube. I also like that when you swipe left, you'll get the Google Cards instead of some news feed curated by the manufacturer.
My tiny annoyance came in its system-wide dark mode implementation. The UI felt like it took a few steps back when it forces dark mode on all apps. This results in a less polished dark mode look especially for apps that already have a native dark mode option.
This can easily be remedied by toggling off specific apps by going to Settings >Display > More Dark mode options. It's a little annoying, but certainly not a deal breaker. I would have loved a smarter Dark Mode implementation but it's a minor issue in the grand scheme of things.
Are the images flagship level?
Photos taken by Xiaomi devices have been… a little inconsistent. For instance, we're huge fans of the Mi 9T Pro, but the Mi 10T Pro felt a bit short for us in certain situations. That said, overall, the cameras are wonderful for some casual point-and-shoot scenarios.
We'll throw in a few samples below for your appreciation but below them are links to camera shootouts of the Mi 11 vs both the Mi 10T Pro and the Samsung Galaxy S21 Ultra for you to get a better picture (pun totally intended) of how the Mi 11's cameras perform.
Daylight, auto white balance, food, ultra-wide
Night Mode
Selfie and portrait
As mentioned, we dig a little deeper into the photos in the following camera shootouts:
The Mi 11 is also home to plenty of 'Movie Magic' features that you can really have fun with. One example is Time Freeze.
Time Freeze #Mi11 pic.twitter.com/j5hRg3jzB7

— Rodneil M. Quiteles (@rodneilquiteles) March 8, 2021
We'll showcase more of those features in a quick video that we'll embed here once it's up.
Is the Xiaomi Mi 11 your GadgetMatch? 
The Xiaomi Mi 11 might be the easiest flagship to recommend. The features scream flagship but at a relatively friendly price.
Nearly everything else at its price point is missing one key feature or two. That's not the case with the Mi 11. It's not a smartphone that pushes the boundaries in terms of specs or tries something wildly different, but it ticks the right boxes of what a baseline flagship should be. It's a complete experience with little to no compromise.
Samsung The Frame Review: Stunning!
✨ Aesthetic TVs for your living room ✨
SCARLET NEXUS review: A tale of two dreams
Heartwarming, heart-pumping, and somehow heart-shattering
I rarely play anime-style RPGs, even though some of my friends recommend a few of them to me. In the times I played one, I've always loved the combat mechanics but I never really got hooked long-term. In essence, I didn't have an incentive to see the game all the way through, even if other people claim it's worthwhile.
Initially, I had the same opinion of SCARLET NEXUS when it was first announced. Even as I played the demo, I still had the same thoughts. I don't know, I just felt that this was going to be another anime-style, action RPG with solid combat, and that's all it had. There's nothing particularly new that would hook me into it.
As the title of the review would have it, it was different when the actual game came out.
An "open world" hack-and-slash bonanza
I'll start with one of the most basic questions you will have with any new video game: how does it play? Long story short, SCARLET NEXUS was a joy to play from a gameplay aspect.
Once again, I found an anime-style RPG that pretty much nails the combat mechanics, especially when thrown into a pseudo-open world like New Himuka.
As I've previously mentioned in my first impressions of the game, these mechanics are roughly easy to learn and master all the way through. Of course, you unlock more abilities through the Brain Map, which you can only do by engaging in more combat during missions.
Honestly, I felt that this gave players an incentive to fight all the enemies, instead of just accomplishing the objective.
Furthermore, it also helps that you have access to special abilities through the Struggle Arms System, known in-game as the SAS. Personally, this was a great addition to the combat formula instead of just simply picking up items for temporary buffs. With the press of two buttons, you're able to change the battle landscape against all kinds of enemies.
Accessing 100 percent of your Brain power
Another part of the combat mechanic is the character's ability to execute a Brain Crush and activate Brain Drive. For the Brain Crush, I liken it to executing a finishing move after downing the Other (the monsters in the game), and it happens in a variety of ways. It feels utterly satisfying to execute a Brain Crush, especially for larger and stronger enemies.
As for the Brain Drive, it essentially gives you an attack and EXP boost during combat. Also, there's this mechanic called the Brain Field that you can only access when Brain Drive is active.
What I love about it is that despite giving you an ability that makes combat faster, it's a mechanic you shouldn't abuse. In essence, you should listen to your brain and think things through before it's too late.
Setting the mood wherever you explore
As for the overall visuals and audio score of the game, I'm happy to report that BANDAI NAMCO gave us a spectacle from start to finish. However, I have to preface this by saying that you will truly appreciate it if you play this on a capable PC or on next-gen consoles. On my Xbox Series X with a 4K TV, it looks fantastic and well done.
They gave each location in the game its own design, color scheme, and apt background music to set the tone. To some degree, I felt immersed in the entire game while engaging in the insane combat in between.
You would assume that the world would have been in total chaos with all the Others around, but they went for something a little more realistic.
Also, I'd like to extend my praise with how they did all the cutscenes, character dialogues, the Brain Field segments, and the Brain Crush finishers. I got a kick out of just watching all of these unfold, and I'm at awe with how well the art style and animations were done.
The Other may be strong, but not as strong as…
I purposely saved this part last because this was the aspect of anime-style RPGs I did not particularly vibe with. To me, a good story trumps badass gameplay mechanics and visuals because it adds more investment into playing the game. I mentioned before that the demo didn't really touch on this aspect, but it could be something worthwhile to dive into. 
In the case of SCARLET NEXUS, it gave me a compelling and fulfilling, yet gut-wrenching storyline to work with. At the start of the game, your choice of either Yuito Sumeragi or Kasane Randall dictates which NPCs you'll start with, and how you will see the main story unfold.
In my case, I played the game following Yuito's story arc but I also managed to start a new game with Kasane's.
Two dreams intertwined by one fate
In both storylines, you enter as a new recruit of the Other Suppression Force (OSF) with either your best friend (Yuito) or adopted sibling (Kasane).
As either member of the OSF, you will take on exploration missions to acquire more information on the biological anomalies known as the Other. As such, you will need to fight the Others as they threaten the citizenry of New Himuka.
Along the way, you will discover the origin of the Others and unravel more information on the people you work with and for. You will travel to different places within New Himuka teeming with more dangerous Others, and engage in battles with other OSF members and the government. Of course, you will do this while in search of the truth about stopping a world-ending event that shapes the future of the nation.
Twisting and turning, but not overwhelming
As I got through Yuito's side of the story, I couldn't help but feel engrossed by how everything was going. I was literally on the edge of my seat piecing all the events together as they happen, even with the amount of twists and turns that happen in between. Also, every new information presented to you just makes the story a bit more clearer and easier to digest.
It's a storyline that requires your attention from start to finish, but it tries not to feed you with too much information. In between each phase, you get a proper rest that you would normally use to restock and do Bond Episodes with the NPCs. However, I would argue that these also serve as a way for you to just make sense of everything you know so far before proceeding.
Bonding with your own version of family
Also, I'd just like to highlight the Bond Episodes a little bit because I found these as my favorite part. These little nuggets of the gameplay allow you to get to know all the NPCs a little more, from their interests to their aspirations.
It gave the storyline a more human aspect, and going through them also unlocks buffs to your SAS. 
With these Bond Episodes, you will form greater connections with the characters in-game; yes, even with the character you didn't choose at the start of the game. In essence, you're forming your own family of OSF members to duke it out with the Others, with you as the Dominic Toretto of the family.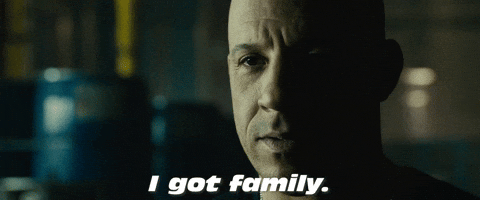 A thrill to see all the way through
SCARLET NEXUS is an action-packed, anime-style RPG that just hits all the right buttons with everything you do. It comes with insane visuals, superb combat mechanics, and an enthralling story that won't overwhelm you in the slightest. I could list all my praises for the game, but these might not even fit on here.
For a new IP offering, BANDAI NAMCO really outdid themselves with this game. Even if you played this on the current-gen consoles, I think the experience would still be as great as I described it. They really showed this game a lot of love, and it deserves some love back from those who play it.
If you want to explore this type of game, I highly recommend adding SCARLET NEXUS to your library. It's a joy to play all the way to the end, even if you attempt to do it in one sitting.
SCARLET NEXUS is now available on the PC, PlayStation 4, PlayStation 5, Xbox One, and the Xbox Series X|S.
MagSafe Battery Pack Review: Is it worth It?
$100 for a powerbank?