20 Things every Pokémon Trainer should know
It has only been a week since the official release of Pokémon Go – an augmented-reality smartphone game that lets you catch pokémon, or fantasy creatures of all shapes and sizes, in the real world – but its impact has been overwhelming.
While the global rollout has been slow, the game has already spawned countless memes, news reports, and crazed fans that congregate in the hundreds all in search of shiny new pokémon.
The overnight success of the game has added billions of dollars to parent company Nintendo's market value, perfect timing, really, as the Pokémon franchise celebrates its 20th anniversary this year.
With many playing the game for the first time, we thought we'd put together a cheat sheet for everyone wanting a quick and easy guide to the wonderful world of Pokémon. 20 tidbits, one for every year of Pokésitence.
Let's go!
1. Pokémon is short for pocket monsters or Pokétto Monsutā in Japanese. In Katakana, it is written ポケットモンスタ, which literally means, "monsters in our pocket" – because, as we all know, you catch and store pokémon in pocket-sized containers called Poké Balls.
2. The first Pokémon games were Pokémon Red and Pokémon Green (Pokémon Red and Blue in the US). They came out in 1996 on the Nintendo Game Boy. Despite their colorful names, the games were initially played in black and white. Pokémon Go brings gameplay to the real world, sorta. Using your smartphone's camera, you can track down and catch pokémon as if they were right in front of you. How crazy exciting is that?  
3. Pokémon Go was released by the Pokémon Company in celebration of its 20th anniversary this year (2016). The game runs on both iPhones and Android phones. In just a week, the app has been downloaded more times than Tinder and has more daily active users than Twitter.

4. The Pokémon franchise includes over 70 games (including spinoffs), 19 movies, a long-running TV series, and a trading card game.
5. There were only 151 original pokémon. But hundreds more were introduced (discovered) with every new generation. There are 721 pokémon today. Bulbasaur is pokémon number 1, Volcanion is number 721. Expect a few hundred more to be added to the list when Pokémon Sun and Pokémon Moon are released this November.
6. While the original theme song for the Pokémon TV show is "Gotta Catch 'Em All," you can't catch all pokémon. There are a handful of mythical pokémon that are only available via special events; some require being at a certain place during a specific time period. In celebration of Pokémon's 20th anniversary, mythical pokémon are distributed every month (of 2016) via the internet and in-store cards.
7. Speaking of catching them all, while the popular phrase (and song lyric) appears to describe the objective of all Pokémon games, there's more to the games than just collecting. As the song goes, "To catch them is my real test; to train them is my cause." The best pokémon trainers know that to defeat other trainers, it is important to know your pokémon and how best to train them.
8. Now, let's say you've started collecting pokémon. How do you identify and keep track of them? With the Pokédex of course. Given to players at the start of every game, the Pokédex is a digital almanac of sorts, which serves as a database of all pokémon you've caught. Similar to smartphones, we've seen an evolution of Pokédex design. The current model has a touch-screen panel and a Mission Impossible-like transparent screen for scanning pokémon.
9. Pokémon names differ in countries like Japan, Germany, and France. Jigglypuff, for example, is called Purin in Japan, which is literally a fluffy, wobbly custard pudding dessert, just like the character.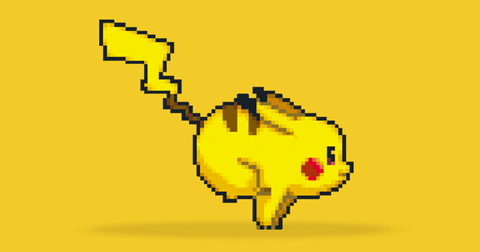 10. The most iconic of all the pokémon has to be Pikachu, the cuddly yellow creature with pointy ears. While there has been plenty of speculation as to what kind of creature Pikachu is, overwhelming evidence suggests Pikachu is actually a mouse, not a cat, as some assume.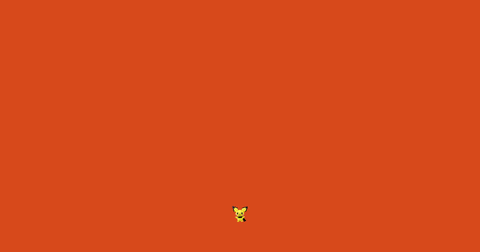 11. Some pokémon take several forms. In the games, Pikachu evolves into the more powerful Raichu if you give it a Thunder Stone. Pikachu also has a pre-evolution form called Pichu, which evolves into Pikachu only when it has reached a certain level of friendship with its trainer.  
12. One pokémon in particular, Eevee, can evolve into 8 different pokémon, depending on a variety of factors: the type of evolution stone used; the time of day; its surroundings and more. Eevee can become Flareon (fire), Vaporeon (water), Jolteon (electric), Espeon (psychic), Umbreon (dark), Leafeon (grass), Glaceon (ice), or Sylveon (fairy). Will the upcoming games introduce a new Eevee type? We hope so!
13. You heal worn out pokémon at Poké Centers, buy items at Poké Marts, and battle opponents at Poké Gyms. There's a real-life Poké Gym in Osaka, Japan. And in Pokémon Go, Poké Stops are where you can pick up items like Poké Balls.
14. Most pokémon have a gender, either male or female, and can be bred. Female pokémon lay eggs, which eventually hatch when you carry them around long enough. If you don't have two pokémon of opposite genders, the genderless Ditto can step in and breed with most (not all, as some pokémon don't breed).
15. Ash is the protagonist in the Pokémon anime. In Japan, fans know him as Satoshi, a clear reference to Pokémon creator Satoshi Tajiri. There's a theory that everything currently happening in the Pokémon TV show (now over 800 episodes strong, and still airing) is only taking place in Ash's dream. In the very first episode, which aired in 1997, Ash was electrocuted by Pikachu. Some believe this placed him into a coma, hence the super-long dream, and thus explaining why Ash hasn't aged one bit even after 19 years.

16. In the third episode of the Pokémon TV anime, there was an earthworm. Non-pokémon creatures appear very rarely in the show. You can see it at the 9:38 mark.
In the episode, Pidgeotto is seen eating an earthworm.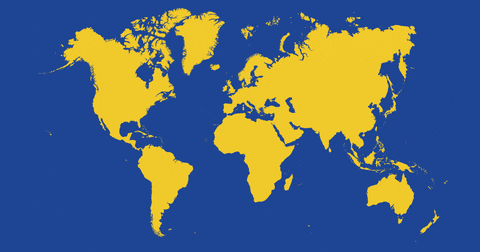 17. The pokémon regions in the game are actually based on real locations. Kanto, Johto, Hoenn, and Sinnoh are all places in Japan. There's also Unova in the US, Kalos in France, and the new region, Alola in Hawaii.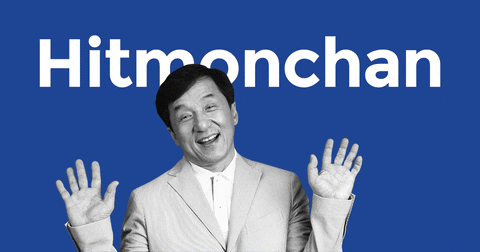 18. Here's how some of your favorite pokémon got their names: Ekans and Arbok are Snake and Kobra spelled backwards; Koffing and Weezing's were originally going to be called NY and LA because of the heavy pollution in those US cities; Hitmonchan and Hitmonlee are named after Jackie Chan and Bruce Lee; Abra, Kadabra, and Alakazam's US names are based on the magic chant "abracadabra"; Alakazam's Japanese translation is Foodin, likely a homage to the great magician, Harry Houdini.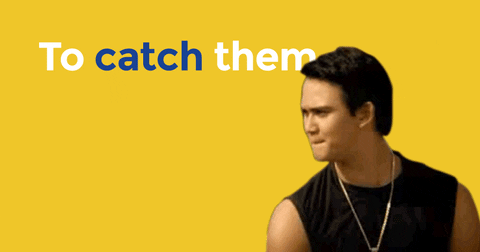 19. Filipino singer and actor Billy Crawford sang the theme song for the first Pokémon movie released in 1998. The movie's soundtrack includes songs from Britney Spears, Christina Aguilera, N*SYNC, M2M, and 98º Degrees, but Billy really was the very best back then, like no one ever was.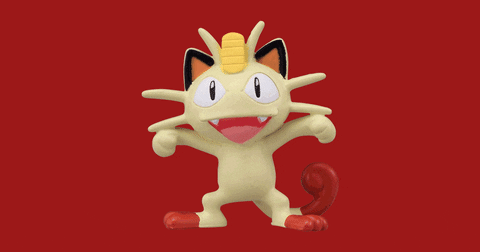 20. Meowth is the only pokémon that can talk (we're not including legendary pokémon that communicate with humans using telepathy). He taught himself how to talk to impress a female Meowth. Smooth.
---
This feature was a collaboration between Michael Josh Villanueva, Jv Ruanto, Chay Lazaro. Michael Josh still plays Pokémon on his Nintendo DS, Chay grew up on the TV show and playing cards, and Jv… well let's just say we would have believed it if he said he wrote the entire Bulbapedia.
---
Image sources: 5a, 5b, 6, 8, 9, 10, 11a, 11b, 11c, 12, 13, 14, 15, 18a, 18b, 19, 20
[irp posts="7858″ name="Pokémon Sun and Moon out now"]
Google turns Android into world's largest earthquake detection system
Using technology to make a difference
2020 is the epitome of chaos with a pandemic, fear of cyber warfare, and government incapability. Amid all the negativity, Google has some refreshing news. Android, the world's most widely used mobile operating system, will now leverage its reach to help detect an earthquake.
Pretty much every Android phone today sports an accelerometer, a sensor that can help detect seismographic movement. When this sensor is clubbed along with the user's GPS data, researchers can use the phone as a live seismometer.
The University of California-Berkeley, along with funding from the state of California has launched a new app called MyShake. The app can use the phone's onboard sensors to feed data in a massive network of devices that are constantly monitoring seismographic movement across the globe.
Using this same technology, Google is taking a step forward. Instead of relying on an app, it's incorporating Android Earthquake Alerts System on every phone running on Google Play Services. The system is being touted as "the world's largest earthquake detection network."
The company studied historical accelerometer readings during earthquakes and found they could give some users up to a minute of notice. Since the feature is being rolled out via Play Services, the alerting system will be available on all active phones within a few weeks. The user won't have to depend on the software update roll-out.
"We are on a path to delivering earthquake alerts wherever there are smartphones," said Richard Allen, director of the University of California-Berkeley's seismological lab and visiting faculty at Google over the last year.
Proactive alerts shall be limited to California for now. Google added that "over the coming year, you can expect to see the earthquake alerts coming to more states and countries using Android's phone-based earthquake detection."
Google launches virtual visiting profile called People Cards
Time to google yourself!
Have you ever googled yourself? If not, this new feature on Google search will surely prompt you to give it a shot. The search engine wants to make it easier to find new people and has unveiled a new feature in India called People Cards.
People Cards act like your virtual visiting card. If someone's looking for you on Google, they'll usually come across a few social media profile links or any other online content you're associated with. Thanks to the new card, you can directly control how much information you want to keep up front.
The feature is limited to the mobile app for now. To set up your own card, all you need is an active mobile number and a Google account. It's also limited to India for the time being and only supports English.
To create your own card, just:
Open the Google app on your phone.
Search for "add me to Search."
You'll immediately see a prompt to set up your card and after mobile number authentication, you're all set.
You can enter brief details about yourself, add a bio, link social media profiles, and even make it easier to connect with you by publishing your email, website, or mobile number.
While the feature makes discovering people easy, it also opens a floodgate of privacy concerns. Spammers can easily collect information from the partially open system. We advise our readers to proceed with caution and ensure they're not divulging any personal details.
Individuals who have already created their cards can opt-out of the experience anytime. In the case of people who share the same name, Google Search will show multiple modules.
The search giant says it has a number of mechanisms to fight spam and abuse. Only one card can be created by an account and you can flag a card in case of false information or an imposter.
Google announced new directives for online learning
Including a Homework filter for Google Lens
With the pandemic still ravaging the world, online learning is ramping up twice over. Tech companies are developing new ways to help students learn and attend classes online. Today, Google announced new directives for online learning. For one, Google Lens' new Homework filter can solve math homework.
In a post written by Jennifer Holland, Google's Director of Program Management for Education, the new Homework filter can take photos of a math formula and provide a host of new options including transcribing it and actually solving it. The solution will also include a step-by-step explanation for the formula.
Besides the new filter, Google's Read Along will gamify text-to-speech technology for learning readers. When students get words right, the program will reward them with stars.
Speaking of text-to-speech, Google Meet now has advanced speech recognition to provide live captions which are particularly helpful for online classes. In the same vein, Holland also hypes up a better noise cancellation feature for Google Meet.
For class time, Google's Family Link can limit a student's online time, optimizing learning time even while studying at home.
Right now, we're already at the tail end of summer. The next school year is fast approaching. Because of the ongoing pandemic, classes are still online for the time being. That said, online learning tools will prove their usefulness very soon. Today, students are already getting used to Zoom and other collaboration tools, stemming from the previous school year.
But, don't tell the students; we're borrowing the new filter for every time we have to split the bill somewhere.