20 Things every Pokémon Trainer should know
It has only been a week since the official release of Pokémon Go – an augmented-reality smartphone game that lets you catch pokémon, or fantasy creatures of all shapes and sizes, in the real world – but its impact has been overwhelming.
While the global rollout has been slow, the game has already spawned countless memes, news reports, and crazed fans that congregate in the hundreds all in search of shiny new pokémon.
The overnight success of the game has added billions of dollars to parent company Nintendo's market value, perfect timing, really, as the Pokémon franchise celebrates its 20th anniversary this year.
With many playing the game for the first time, we thought we'd put together a cheat sheet for everyone wanting a quick and easy guide to the wonderful world of Pokémon. 20 tidbits, one for every year of Pokésitence.
Let's go!
1. Pokémon is short for pocket monsters or Pokétto Monsutā in Japanese. In Katakana, it is written ポケットモンスタ, which literally means, "monsters in our pocket" – because, as we all know, you catch and store pokémon in pocket-sized containers called Poké Balls.
2. The first Pokémon games were Pokémon Red and Pokémon Green (Pokémon Red and Blue in the US). They came out in 1996 on the Nintendo Game Boy. Despite their colorful names, the games were initially played in black and white. Pokémon Go brings gameplay to the real world, sorta. Using your smartphone's camera, you can track down and catch pokémon as if they were right in front of you. How crazy exciting is that?  
3. Pokémon Go was released by the Pokémon Company in celebration of its 20th anniversary this year (2016). The game runs on both iPhones and Android phones. In just a week, the app has been downloaded more times than Tinder and has more daily active users than Twitter.

4. The Pokémon franchise includes over 70 games (including spinoffs), 19 movies, a long-running TV series, and a trading card game.
5. There were only 151 original pokémon. But hundreds more were introduced (discovered) with every new generation. There are 721 pokémon today. Bulbasaur is pokémon number 1, Volcanion is number 721. Expect a few hundred more to be added to the list when Pokémon Sun and Pokémon Moon are released this November.
6. While the original theme song for the Pokémon TV show is "Gotta Catch 'Em All," you can't catch all pokémon. There are a handful of mythical pokémon that are only available via special events; some require being at a certain place during a specific time period. In celebration of Pokémon's 20th anniversary, mythical pokémon are distributed every month (of 2016) via the internet and in-store cards.
7. Speaking of catching them all, while the popular phrase (and song lyric) appears to describe the objective of all Pokémon games, there's more to the games than just collecting. As the song goes, "To catch them is my real test; to train them is my cause." The best pokémon trainers know that to defeat other trainers, it is important to know your pokémon and how best to train them.
8. Now, let's say you've started collecting pokémon. How do you identify and keep track of them? With the Pokédex of course. Given to players at the start of every game, the Pokédex is a digital almanac of sorts, which serves as a database of all pokémon you've caught. Similar to smartphones, we've seen an evolution of Pokédex design. The current model has a touch-screen panel and a Mission Impossible-like transparent screen for scanning pokémon.
9. Pokémon names differ in countries like Japan, Germany, and France. Jigglypuff, for example, is called Purin in Japan, which is literally a fluffy, wobbly custard pudding dessert, just like the character.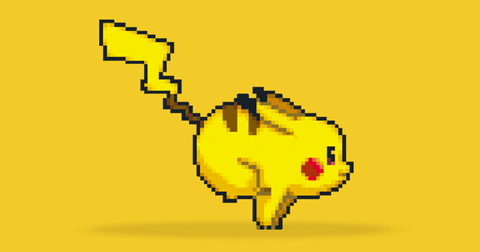 10. The most iconic of all the pokémon has to be Pikachu, the cuddly yellow creature with pointy ears. While there has been plenty of speculation as to what kind of creature Pikachu is, overwhelming evidence suggests Pikachu is actually a mouse, not a cat, as some assume.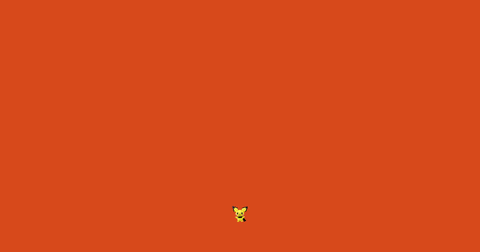 11. Some pokémon take several forms. In the games, Pikachu evolves into the more powerful Raichu if you give it a Thunder Stone. Pikachu also has a pre-evolution form called Pichu, which evolves into Pikachu only when it has reached a certain level of friendship with its trainer.  
12. One pokémon in particular, Eevee, can evolve into 8 different pokémon, depending on a variety of factors: the type of evolution stone used; the time of day; its surroundings and more. Eevee can become Flareon (fire), Vaporeon (water), Jolteon (electric), Espeon (psychic), Umbreon (dark), Leafeon (grass), Glaceon (ice), or Sylveon (fairy). Will the upcoming games introduce a new Eevee type? We hope so!
13. You heal worn out pokémon at Poké Centers, buy items at Poké Marts, and battle opponents at Poké Gyms. There's a real-life Poké Gym in Osaka, Japan. And in Pokémon Go, Poké Stops are where you can pick up items like Poké Balls.
14. Most pokémon have a gender, either male or female, and can be bred. Female pokémon lay eggs, which eventually hatch when you carry them around long enough. If you don't have two pokémon of opposite genders, the genderless Ditto can step in and breed with most (not all, as some pokémon don't breed).
15. Ash is the protagonist in the Pokémon anime. In Japan, fans know him as Satoshi, a clear reference to Pokémon creator Satoshi Tajiri. There's a theory that everything currently happening in the Pokémon TV show (now over 800 episodes strong, and still airing) is only taking place in Ash's dream. In the very first episode, which aired in 1997, Ash was electrocuted by Pikachu. Some believe this placed him into a coma, hence the super-long dream, and thus explaining why Ash hasn't aged one bit even after 19 years.

16. In the third episode of the Pokémon TV anime, there was an earthworm. Non-pokémon creatures appear very rarely in the show. You can see it at the 9:38 mark.
In the episode, Pidgeotto is seen eating an earthworm.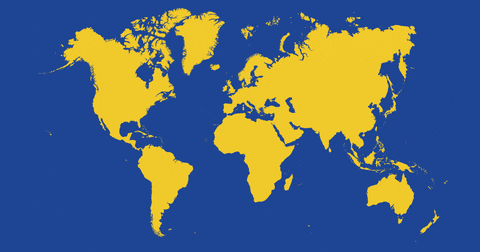 17. The pokémon regions in the game are actually based on real locations. Kanto, Johto, Hoenn, and Sinnoh are all places in Japan. There's also Unova in the US, Kalos in France, and the new region, Alola in Hawaii.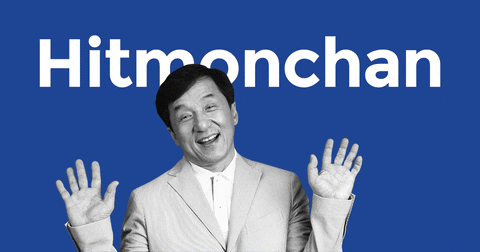 18. Here's how some of your favorite pokémon got their names: Ekans and Arbok are Snake and Kobra spelled backwards; Koffing and Weezing's were originally going to be called NY and LA because of the heavy pollution in those US cities; Hitmonchan and Hitmonlee are named after Jackie Chan and Bruce Lee; Abra, Kadabra, and Alakazam's US names are based on the magic chant "abracadabra"; Alakazam's Japanese translation is Foodin, likely a homage to the great magician, Harry Houdini.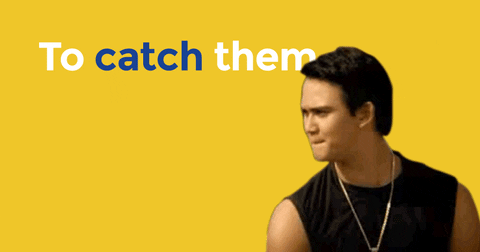 19. Filipino singer and actor Billy Crawford sang the theme song for the first Pokémon movie released in 1998. The movie's soundtrack includes songs from Britney Spears, Christina Aguilera, N*SYNC, M2M, and 98º Degrees, but Billy really was the very best back then, like no one ever was.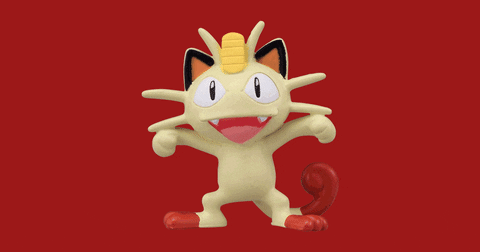 20. Meowth is the only pokémon that can talk (we're not including legendary pokémon that communicate with humans using telepathy). He taught himself how to talk to impress a female Meowth. Smooth.
---
This feature was a collaboration between Michael Josh Villanueva, Jv Ruanto, Chay Lazaro. Michael Josh still plays Pokémon on his Nintendo DS, Chay grew up on the TV show and playing cards, and Jv… well let's just say we would have believed it if he said he wrote the entire Bulbapedia.
---
Image sources: 5a, 5b, 6, 8, 9, 10, 11a, 11b, 11c, 12, 13, 14, 15, 18a, 18b, 19, 20
J.Lo dishes out online dating advice
If you had my love…
Online dating is hard. Though online dating apps like Tinder make it easier to put yourself out there and meet people, it doesn't guarantee a happy ending for all the Tinderellas in the world.
This being the case, Tinder decided to help out some of their app users. They brought in none other than timeless dazzling diva singer and dancer Jennifer Lopez to give out tips to a single girl named Brooke.
Watch J.Lo's amusing advice as they swipe away to find Brooke true love.
Of course, J.Lo's dating advice came with a little shade aimed at her past experiences. But all in all, it was a successful swiping session.
Do you agree with J.Lo's tips? What are your Tinder tips? Let us know in the comments below.
ZOZOSUIT scans your exact body measurements with a smartphone
Have all your clothes custom-made for your size!
Online shopping is technology's gift to the modern shopping woman. These days, you can buy anything online! The big problem? You can't really fit outfits from the internet, and as every girl knows, the fit is everything.
Japanese online fashion retailer ZOZOTOWN is trying to combat this problem with a new clothing brand, ZOZO. How are they different? They offer custom-made fast fashion pieces, and you won't even need to leave your house to get them. How is it all doable online? It starts with the ZOZOSUIT.
This polka-dotted ensemble allows you to scan your precise measurements with just your smartphone. All you need to do is order the free suit from ZOZO, put it on, position your smartphone on a stable area, and twirl. No really, you just need to turn around slowly as the phone scans your whole body with the free ZOZO app. It then calculates everything and gives you your measurements. Easy peasy!
From this data, you can order clothes from their website that's custom-fitted to your specific body type. You won't ever end up with ill-fitting pieces again! It'll only take around two weeks for them to make and each piece won't cost you more than US$ 100.
As of now, ZOZO, which is widely popular in Japan, carries basics like crew neck shirts and denim pants, but there are plans to expand this lineup. According to the retailer, business shirts and suits are also coming soon.
ZOZO aims to bring this tech and better-fitting clothes to the world. They've just announced that it's coming to 72 new countries including Australia, Brazil, China, US, and UK.
"The time where people adapt to clothing is over," according to ZOZO's chief executive Yusaku Maezawa. "This is a new era where clothes adapt to people." With the ZOZOSUIT, that definitely sounds like a plan.
App developers have been reading your emails on Gmail
A common but unnoticed practice
When using an app or browsing the internet, privacy is always a concern. After the Facebook Cambridge Analytica fiasco, people have been wary about their private information freely being available online. If you use Gmail, you might want to double check the permissions you give to third-party apps connected to your account.
A report from The Wall Street Journal stated that third-party app developers are able to read the contents of the emails of millions of Gmail users. It's not a bug though, and you have to give your consent to it.
Gmail's access settings allow data companies and app developers to view people's emails and other private details like recipient addresses and timestamps. Don't blame yourself if you have allowed this because the consent form isn't exactly clear that it would allow humans — not just computers — to read your supposedly private emails.
Google reached out to The Verge and clarified that it only gives data to selected third-party developers and with users' explicit content. The verification process of Google checks if a developer's company is well-represented by its own app. The app's privacy policy should clearly state that it'll monitor emails and the requested data should also be used for proper matters.
Take third-party email apps as examples. They need access to Gmail to properly work, or else they won't show any content inside the app. Google said not all requests from developers are granted, but they didn't specify how many were rejected during the application process. Google themselves may also read your emails in very specific cases.
So before you grant an app access to your Gmail account, think twice. There's no evidence of any misused data from third-party Gmail add-on developers yet, but you should know that they can read your emails and you've permitted them.