20 Things every Pokémon Trainer should know
It has only been a week since the official release of Pokémon Go – an augmented-reality smartphone game that lets you catch pokémon, or fantasy creatures of all shapes and sizes, in the real world – but its impact has been overwhelming.
While the global rollout has been slow, the game has already spawned countless memes, news reports, and crazed fans that congregate in the hundreds all in search of shiny new pokémon.
The overnight success of the game has added billions of dollars to parent company Nintendo's market value, perfect timing, really, as the Pokémon franchise celebrates its 20th anniversary this year.
With many playing the game for the first time, we thought we'd put together a cheat sheet for everyone wanting a quick and easy guide to the wonderful world of Pokémon. 20 tidbits, one for every year of Pokésitence.
Let's go!
1. Pokémon is short for pocket monsters or Pokétto Monsutā in Japanese. In Katakana, it is written ポケットモンスタ, which literally means, "monsters in our pocket" – because, as we all know, you catch and store pokémon in pocket-sized containers called Poké Balls.
2. The first Pokémon games were Pokémon Red and Pokémon Green (Pokémon Red and Blue in the US). They came out in 1996 on the Nintendo Game Boy. Despite their colorful names, the games were initially played in black and white. Pokémon Go brings gameplay to the real world, sorta. Using your smartphone's camera, you can track down and catch pokémon as if they were right in front of you. How crazy exciting is that?  
3. Pokémon Go was released by the Pokémon Company in celebration of its 20th anniversary this year (2016). The game runs on both iPhones and Android phones. In just a week, the app has been downloaded more times than Tinder and has more daily active users than Twitter.

4. The Pokémon franchise includes over 70 games (including spinoffs), 19 movies, a long-running TV series, and a trading card game.
5. There were only 151 original pokémon. But hundreds more were introduced (discovered) with every new generation. There are 721 pokémon today. Bulbasaur is pokémon number 1, Volcanion is number 721. Expect a few hundred more to be added to the list when Pokémon Sun and Pokémon Moon are released this November.
6. While the original theme song for the Pokémon TV show is "Gotta Catch 'Em All," you can't catch all pokémon. There are a handful of mythical pokémon that are only available via special events; some require being at a certain place during a specific time period. In celebration of Pokémon's 20th anniversary, mythical pokémon are distributed every month (of 2016) via the internet and in-store cards.
7. Speaking of catching them all, while the popular phrase (and song lyric) appears to describe the objective of all Pokémon games, there's more to the games than just collecting. As the song goes, "To catch them is my real test; to train them is my cause." The best pokémon trainers know that to defeat other trainers, it is important to know your pokémon and how best to train them.
8. Now, let's say you've started collecting pokémon. How do you identify and keep track of them? With the Pokédex of course. Given to players at the start of every game, the Pokédex is a digital almanac of sorts, which serves as a database of all pokémon you've caught. Similar to smartphones, we've seen an evolution of Pokédex design. The current model has a touch-screen panel and a Mission Impossible-like transparent screen for scanning pokémon.
9. Pokémon names differ in countries like Japan, Germany, and France. Jigglypuff, for example, is called Purin in Japan, which is literally a fluffy, wobbly custard pudding dessert, just like the character.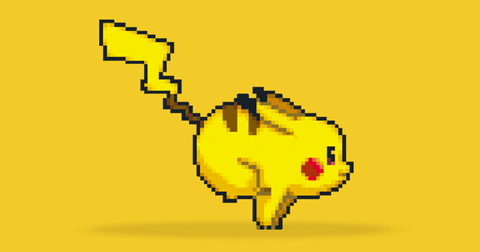 10. The most iconic of all the pokémon has to be Pikachu, the cuddly yellow creature with pointy ears. While there has been plenty of speculation as to what kind of creature Pikachu is, overwhelming evidence suggests Pikachu is actually a mouse, not a cat, as some assume.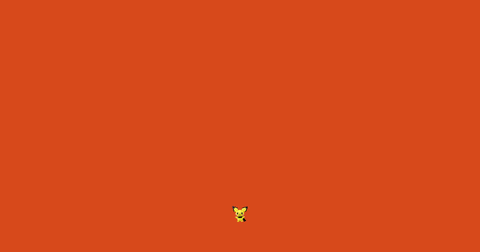 11. Some pokémon take several forms. In the games, Pikachu evolves into the more powerful Raichu if you give it a Thunder Stone. Pikachu also has a pre-evolution form called Pichu, which evolves into Pikachu only when it has reached a certain level of friendship with its trainer.  
12. One pokémon in particular, Eevee, can evolve into 8 different pokémon, depending on a variety of factors: the type of evolution stone used; the time of day; its surroundings and more. Eevee can become Flareon (fire), Vaporeon (water), Jolteon (electric), Espeon (psychic), Umbreon (dark), Leafeon (grass), Glaceon (ice), or Sylveon (fairy). Will the upcoming games introduce a new Eevee type? We hope so!
13. You heal worn out pokémon at Poké Centers, buy items at Poké Marts, and battle opponents at Poké Gyms. There's a real-life Poké Gym in Osaka, Japan. And in Pokémon Go, Poké Stops are where you can pick up items like Poké Balls.
14. Most pokémon have a gender, either male or female, and can be bred. Female pokémon lay eggs, which eventually hatch when you carry them around long enough. If you don't have two pokémon of opposite genders, the genderless Ditto can step in and breed with most (not all, as some pokémon don't breed).
15. Ash is the protagonist in the Pokémon anime. In Japan, fans know him as Satoshi, a clear reference to Pokémon creator Satoshi Tajiri. There's a theory that everything currently happening in the Pokémon TV show (now over 800 episodes strong, and still airing) is only taking place in Ash's dream. In the very first episode, which aired in 1997, Ash was electrocuted by Pikachu. Some believe this placed him into a coma, hence the super-long dream, and thus explaining why Ash hasn't aged one bit even after 19 years.

16. In the third episode of the Pokémon TV anime, there was an earthworm. Non-pokémon creatures appear very rarely in the show. You can see it at the 9:38 mark.
In the episode, Pidgeotto is seen eating an earthworm.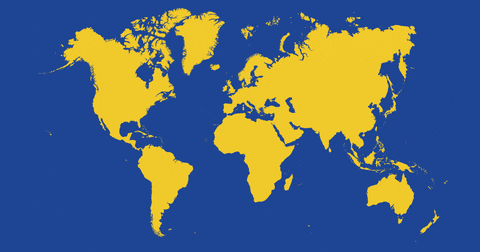 17. The pokémon regions in the game are actually based on real locations. Kanto, Johto, Hoenn, and Sinnoh are all places in Japan. There's also Unova in the US, Kalos in France, and the new region, Alola in Hawaii.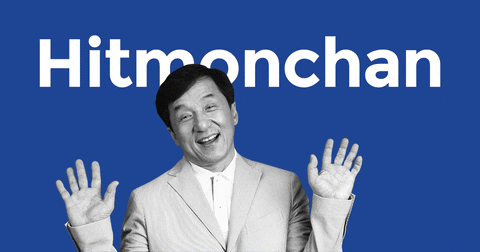 18. Here's how some of your favorite pokémon got their names: Ekans and Arbok are Snake and Kobra spelled backwards; Koffing and Weezing's were originally going to be called NY and LA because of the heavy pollution in those US cities; Hitmonchan and Hitmonlee are named after Jackie Chan and Bruce Lee; Abra, Kadabra, and Alakazam's US names are based on the magic chant "abracadabra"; Alakazam's Japanese translation is Foodin, likely a homage to the great magician, Harry Houdini.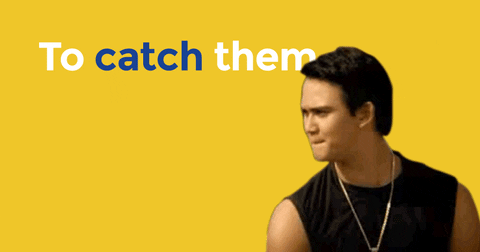 19. Filipino singer and actor Billy Crawford sang the theme song for the first Pokémon movie released in 1998. The movie's soundtrack includes songs from Britney Spears, Christina Aguilera, N*SYNC, M2M, and 98º Degrees, but Billy really was the very best back then, like no one ever was.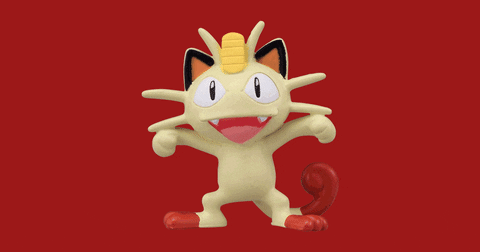 20. Meowth is the only pokémon that can talk (we're not including legendary pokémon that communicate with humans using telepathy). He taught himself how to talk to impress a female Meowth. Smooth.
---
This feature was a collaboration between Michael Josh Villanueva, Jv Ruanto, Chay Lazaro. Michael Josh still plays Pokémon on his Nintendo DS, Chay grew up on the TV show and playing cards, and Jv… well let's just say we would have believed it if he said he wrote the entire Bulbapedia.
---
Image sources: 5a, 5b, 6, 8, 9, 10, 11a, 11b, 11c, 12, 13, 14, 15, 18a, 18b, 19, 20
[irp posts="7858″ name="Pokémon Sun and Moon out now"]
TikTok, Reels clone YouTube Shorts launches in the US
Everyone wants a piece of the pie
YouTube unveiled its short-video-making tool called Shorts last year, but it was in beta and limited to India. Shorts is now available to all creators in the US after testing them with select creators.
The initial release was quite hasty as it was supposed to bridge the vacuum left by TikTok's ban in India. However, Instagram was much faster and well prepared to take on the challenge, dominating the turf over many local apps like Chingari, Roposo, and MX TakaTak.
YouTube is also adding a dedicated space in the bottom tab by replacing the explore button. In India, YouTube Shorts has a dedicated space on the top bar of the app. YouTube also displays Shorts in the home feed of the app after around 2-3 videos.
The goal is to incorporate a short video format in the existing app. While watching a "short", users can tap on the music option to hear the full song via YouTube. Soon, the feature also will work the other way: From a YouTube music video, you will be able to click a "create" button right from the video to make your own Short.
Shorts will expand
The video platform's music team has signed licensing agreements to use snippets of millions of songs from over 250 labels and publishers. It plans to expand Shorts to more markets later this year but it hasn't specified which ones.
Ahead of the US launch, a bunch of new features has been added as well. There's now an option to record 60-second clips in addition to the 15-second option. But users will not be able to add music from the YouTube library to 60-second Shorts. There are also new filters and effects in the YouTube Shorts camera.
In its most recent earnings report, YouTube confirmed that Shorts were generating 6.5 billion daily views, a substantial uptick over the 3.5 billion daily views that the feature was generating in late January.
After years of settling, Twitter is finally waking up to new features
There's so many of them in 2021
Twitter has been around for a long time, and it has changed a lot since its debut. The micro-blogging platform was infamous for its 140 character limit, an intentional limitation that ensured everything on the site is short, crisp, and to the point. It's no surprise that Twitter became the go-to website for news, independent alerts, and much more within no time.
Although, if you've been a Twitter user for a decade, you'll know that the platform hasn't changed much in all these years. Twitter did increase the length limit to 280 characters in 2017, but it had little change in the overall behavior of users. Twitter was always an easy-to-use "blog," and it was happy being in its little inconquerable bubble.
Things are changing fast this year as Twitter aggressively adds new features and intends to open a subscription model soon. Obviously, there won't be any change in the way we tweet or interact, but the number of features we have will surely increase. The platform is still silent about the most asked feature — the edit button on tweets. But rest assured, the classic Twitter experience isn't going away anytime soon.
---
In fact, it's going to get a lot more interesting as the platform now supports Spaces, a feature that allows users to join virtual rooms where they can engage in real-time audio conversations with others. Instead of typing, why not just talk candidly to all your followers?
Twitter began working on the audio-chat feature in November 2020, and it was available for beta and alpha users a few months ago. It's now ready for public use, and any user with more than 600 followers can create a room and start talking. Audio-only features are the trend, and every company, including Facebook and Spotify, is doubling down on it.
Twitter has also confirmed that it is working on an upcoming feature called "Ticket Spaces." This feature will allow users to create Spaces that require others to purchase a ticket to join. The platform has never been so keen on monetization, but the shift in strategy is clearly visible. Hosts will earn the majority of revenue from ticket sales, while Twitter will pocket a small fee.
---
In January 2021, Twitter discreetly acquired Revue, a Dutch startup that allows users to publish and monetize email newsletters. Just like SubStack, Revue lets you create your own newsletter and monetize it. However, what's special here is, the newsletter is now integrated within Twitter. So, it makes it easier to persuade your existing followers to subscribe, helping you directly monetize your reach on Twitter.
The feature is already available on Twitter's web app. Many say that a newsletter doesn't work in Twitter's favor, but the company tends to disagree.
"Many established writers and publishers have built their brand on Twitter, amassing an audience that's hungry for the next article or perspective they Tweet. Our goal is to make it easy for them to connect with their subscribers while also helping readers better discover writers and their content. We're imagining many ways to do this, from allowing people to sign up for newsletters from their favorite follows on Twitter to new settings for writers to host conversations with their subscribers. It will all work seamlessly," said Kayvon, Product Lead at Twitter.
---
New functionality isn't the only thing that's keeping the engineers busy. The platform has always attracted controversy due to moderation, troll attacks, and indecent behavior. Thousands of accounts are removed every week to ensure community guidelines are followed to maintain a safe space for everyone.
In 2020, the company began testing a new safety mechanism that prompts users to reconsider before they reply to a tweet using "harmful" language.
If a user types out a reply with any of the language that the company has deemed harmful, they'll see a warning message asking, "Want to review this before tweeting? We're asking people to review replies with potentially harmful or offensive language."
While this may not seem like much, previous reports have shown that these minor design-based hurdles help curb negativity. Based on trials, Twitter said that 34 percent of people revised their initial reply after seeing the prompt or chose not to send the reply at all.
---
Lastly, Twitter has changed the way its algorithm crops a picture to show it on the timeline. Now, when users tweet a photo uploaded with their iOS or Android device, it will appear in the timeline in its entirety. There'll be no cropping, so you won't be forced to open the picture and see all the details.
Earlier, the algorithm would determine the most sensible part of the picture, crop it, and show a preview on the feed. This prompted many to share memes that could be completely seen only when the picture is opened. Else, it could look context-free and random. While most users are cheering the minor change, many feel that the surprise element behind seeing a photo is now gone. Fair to say, it's going to be impossible to please everyone!
Though, we'd really appreciate it if Twitter could give us an edit button as well.
Apple Music could soon support HiFi audio streaming
Launch alongside the AirPods 3?
Apple is primarily a hardware company, and a majority of its revenue comes from iPhones. However, it has actively diversified and monetized services like Apple Music. Taking a step forward, the company could soon unveil HiFi music playback on the streaming service, directly going up against niche players like Tidal.
According to Hits Daily Double, Apple Music will soon get a new tier that'll provide higher-quality output. Interestingly, it'll be available for just US$ 9.99, far affordable than the competition. However, this is still a rumor and should be taken with a pinch of salt.
Many other streaming companies offer HiFi music streaming, and recently, Spotify also announced its plans to provide better streaming quality. It's not clear which markets will be among the first to get HiFi playback.
Apple Music streaming quality currently tops out at 256kbps AAC, and while that's very crisp and clear, it's still compressed. On the other hand, a studio-quality CD has an audio output equivalent of 9,216kbps. The difference in quality isn't easily differentiable via an ordinary earphone and headphone, though. Audiophiles use high-end equipment that isn't required if you're just an average Joe wanting to listen to Taylor Swift.
The source also speculates that Apple will unveil the AirPods 3 alongside the HiFi announcement. Although, trusted analyst Ming-Chi Kuo had gauged a launch in Q3 of 2021.
It's also worth noting that Apple Music getting Hi-Res audio playback is practically useless because the iPhone doesn't have a DAC (digital to analog converter), which plays a critical role in sending accurate signals to the audio device.