ASUS ZenBook Pro Duo makes noise at Computex: Weekend Rewind
We also get a few comebacks
Here are the top stories on GadgetMatch this week.
1. Laptop of the future? ASUS introduces ZenBook Pro Duo
ASUS caught everyone's attention, as they usually do, during Computex 2019 after introducing the ZenBook Pro Duo.
The futuristic laptop features a second 14-inch 4K display that sits on the same area as the keyboard and trackpad. It has a task group feature that lets you open up to three apps with equal real-estate on the display, which can be useful in various scenarios.
The laptop's other components are also maxed out. It's equipped with Intel's 9th-generation Core processors, up to 32GB of memory and 1TB of SSD storage, and NVIDIA's GeForce RTX 2060 GPU. Pricing and availability have yet to be announced.

2. Redmi K20 might be this year's flagship killer
With OnePlus firmly placing itself to directly compete against flagships by Samsung and Huawei, the title for flagship killer is up for grabs. Enter the Redmi K20.
The K20 Pro has a seventh-generation in-display fingerprint scanner and Gorilla Glass 6 protection on the front. Under the hood is the Snapdragon 855. Graphics are handled by an Adreno 640 GPU and Game Turbo 2.0 for software level optimization.
It's equipped with triple cameras: a 48-megapixel primary camera, 13-megapixel secondary shooter, and an 8-megapixel telephoto sensor. Flagship levels, yeah?
Here's the kicker. The pricing are as follows: CNY 2,499 (US$ 361) for the base variant with 6GB RAM and 64GB internal storage, while the 6GB+128GB option costs CNY 2,599 (US$ 376). Similarly, the 8GB+128GB and 8GB+256GB configurations are priced at CNY 2,799 (US$ 405) and CNY 2,999 (US$ 433), respectively.
That's incredible value for the specs you're getting. Flagship. Killer.

3. Huawei regains support for microSD cards and Android Q
Things were looking pretty grim for Huawei after the US government issued a ban against them. However, it looks like the Chinese company is rebounding nicely.
Only a few days after the loss, the SD Association has reinstated the Chinese company into its fold. In line with this, other associations have also reinstated the company. Huawei has regained support from Bluetooth, the Wi-Fi Alliance, and JEDEC.
On the software side, Google has also granted a temporary reprieve. Huawei is back on Android's official site, the Huawei Mate 20 Pro has returned to the list of supported devices for the Android Q Beta.
Huawei users can breathe a sigh of relief for now, but keep monitoring as this likely isn't the end of this story.

4. The iPod Touch is back
Speaking of comebacks, we have the most unlikely one yet from Apple. For reasons not clear to this writer, the iPod Touch is alive and well in 2019.
If you want a small yet powerful iOS device that doesn't have cellular power this is your best bet. The A10 Fusion chipset powers the device, which still runs on the three-year-old iPhone 7 series.
The newest iPod Touch has six finishes: space gray, white, gold, blue, pink, and PRODUCT(RED). Its pricing starts at US$ 199 for the 32GB version, US$ 299 for the 128GB variant, and a whopping US$ 399 for the 256GB model.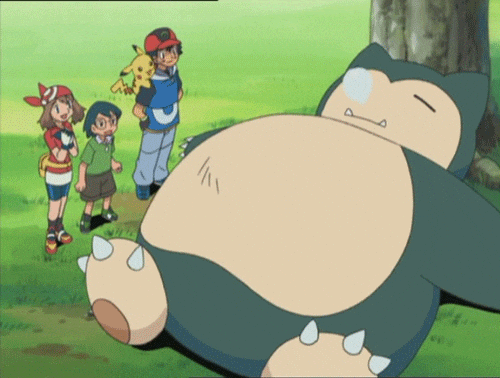 5. Pokémon Sleep will gamify your sleeping patterns
Pokémon, sleep, and gamify are words we never imagined would be in the same sentence but here we are.
At a Pokémon-themed Nintendo Direct Presentation, the company announced Pokémon Sleep. It brings the monster-collecting game to your bed. The game is literally a gamified sleep tracker. According to Nintendo's presentation, your quality of sleep — how many hours you get — will affect your gameplay.
Nintendo has not explained exactly how Pokémon Sleep will play or change gameplay. However, the presentation hints at connections between Pokémon Go and the existing Switch games.
One thing's for sure, whether it's Pokémon or sleep, you gotta catch'em all.
---
Weekend Rewind is our roundup of top news and features you might have missed for the week. We know the world of technology can be overwhelming and not everyone has the time to get up to speed with everything — and that includes us. So sit back, relax, and enjoy the rewind.
Why the Samsung Crystal UHD 2021 is a must have in your 20s
Make happy TV-viewing memories
Your 20s is a wonderful time. You fumble your way into adulthood and find your footing in the grand scheme of things. It's a process that isn't always pretty, but the whole experience can be elevated and extra fun with the right companion. Yes, we're talking about a TV. Specifically, the Samsung Crystal UHD 2021. Why? Because Samsung — The World's Number 1 TV Brand — sponsored this video and the Crystal UHD is actually, really pretty good.
Netflix and chillin'
You're gonna want to do a lot of Netflix and chillin' in your 20s. So, while you cool down and get your chill on, the Samsung Crystal UHD TV has your back with all the Netflxing and whatever other things you want playing to set the mood.
You see, when you're actually watching, the TV's Dynamic Crystal Colors is a treat for the eyes. Colors are vibrant and crisp, dark scenes pop, and the display gets pretty bright putting an end to the age-old question – lights on or lights off. Doesn't matter. Whatever you choose, the picture quality will be crystal clear.
This is possible because the TV is really just smart. It upscales non-4K content and adjusts videos scene-by-scene making sure you're getting the best picture possible.
And it doesn't even have to be Netflix strictly. This 4K TV comes pre-installed with plenty of other streaming apps like YouTube, AppleTV, Viu, and HBO GO. You can also install other apps like VLIVE and Facebook Watch. Speaking of Viu and HBO GO. You actually get fantastic deals when you buy a Samsung Crystal UHD TV?
That's a lot of streaming whatever and chillin' which is so much better on a TV than say your smartphone or laptop.
Where will I put it?
Ah yes, space. It's always a tricky subject perhaps even more so when you're in your 20s. Where do I put this? Where do I place that? Was I being too clingy? Or maybe I wasn't around enough? You know, that sort of thing.
Thankfully, the Samsung Crystal UHD TV comes in many different sizes. It goes anywhere from 43 inches all the way up to 85 inches.
Size matters, yes. And Samsung has one that will definitely fit your space.
You see, the TV has this AirSlim design making it just 25mm thin. That's about as thin as you can get for a TV of this caliber.
That makes it easy to slide into whatever kind of space you have. Whether that's in the living room with your family, your bedroom, or your studio apartment.
You can already picture it, right? Yeah, us too.
While we're on the topic of Space, the TV actually takes this into consideration when it comes to sound. As they are, the speakers already deliver good audio. But say, you're in a larger space. You can simply switch the sound mode to Amplify and it'll fill-up your room stat. And we all know every viewing experience is better with that feeling of surround sound.
Make me wanna take it home
Alright, alright. We see you're really interested now. We're gonna rapid fire this part. We know you've moved most of your entertainment to streaming. So of course, the remote control is tailored for that lifestyle. No more of those numbers you barely press these days. Just a nice button and directional pads with shortcuts Netflix or Prime video and an easy toggle volume and channel controls.
And if for some reason you lose the remote into the abyss that is your room because that's just a thing that happens. Fret not, because you can easily control the TV via the Samsung SmartThings App on your smartphone that you refuse to put down.
The Samsung Crystal UHD 2021 also has three HDMI ports so you can take things further by getting a soundbar, connecting your laptop, and if you're into gaming, hooking up a gaming console.
So, if you're into gaming, you'll be happy to know that the Samsung Crystal UHD TV is next-gen console ready. Whether you're into Xbox or PlayStation, you're gonna get 4K and 60Hz of gaming goodness. And that… is a life changer.
And if you're working from home the TV actually supports Bluetooth 5.2. This lets you connect speakers and PC peripherals to turn your TV into a monitor. Best of all, you're not gonna grope your way through it because the TV has built-in menus to set this up. Just wow.
You can buy the Samsung Crystal UHD TV now at any authorized Samsung dealer, and they'll even set it up for you at your request.. Top notch service with a top notch TV, for a top notch you.
We know you're picturing it now… watching the game with your buddies, snuggling with your S/O, or just winding down after a long day of work. These are the moments you cherish in your 20s. And these are moments best spent with a TV. Which one? We've made our case. The choice… is crystal clear.
---
This feature is collaboration between GadgetMatch and Samsung Philippines.
The secrets behind iPhone 13's Cinematic Mode
Together with Apple's VP for iPhone Product Marketing as well as their Human Interface Designer
For the first time ever, we had a three-way interview with Apple's VP for iPhone Product Marketing, Kaiann Drance as well as one of their leading Human Interface Designers, Johnnie Manzari. If you're not starstruck enough, both of them appeared in Apple's September 2021 Keynote event!
Other than new camera sensors, newer camera features are also found on the new iPhone 13 Series. One of those is the new Cinematic Mode.
If you've watched some of our latest iPhone videos including the Sierra Blue iPhone 12 Pro Max unboxing, we've let you take a sneak peek on that new video mode.
We're not gonna lie, it's one amazing camera feature Apple has managed to deliver.
But what are the secrets behind it? And are you curious how technicalities work?
Watch our 16-minute interview with the Apple executives explaining why Cinematic Mode is the next big thing in mobile videography.
Apple iPhone 13 and 13 mini Unboxing and Hands-on
Which iPhone 13 is your GadgetMatch?