ASUS ZenBook Pro Duo makes noise at Computex: Weekend Rewind
We also get a few comebacks
Here are the top stories on GadgetMatch this week.
1. Laptop of the future? ASUS introduces ZenBook Pro Duo
ASUS caught everyone's attention, as they usually do, during Computex 2019 after introducing the ZenBook Pro Duo.
The futuristic laptop features a second 14-inch 4K display that sits on the same area as the keyboard and trackpad. It has a task group feature that lets you open up to three apps with equal real-estate on the display, which can be useful in various scenarios.
The laptop's other components are also maxed out. It's equipped with Intel's 9th-generation Core processors, up to 32GB of memory and 1TB of SSD storage, and NVIDIA's GeForce RTX 2060 GPU. Pricing and availability have yet to be announced.

2. Redmi K20 might be this year's flagship killer
With OnePlus firmly placing itself to directly compete against flagships by Samsung and Huawei, the title for flagship killer is up for grabs. Enter the Redmi K20.
The K20 Pro has a seventh-generation in-display fingerprint scanner and Gorilla Glass 6 protection on the front. Under the hood is the Snapdragon 855. Graphics are handled by an Adreno 640 GPU and Game Turbo 2.0 for software level optimization.
It's equipped with triple cameras: a 48-megapixel primary camera, 13-megapixel secondary shooter, and an 8-megapixel telephoto sensor. Flagship levels, yeah?
Here's the kicker. The pricing are as follows: CNY 2,499 (US$ 361) for the base variant with 6GB RAM and 64GB internal storage, while the 6GB+128GB option costs CNY 2,599 (US$ 376). Similarly, the 8GB+128GB and 8GB+256GB configurations are priced at CNY 2,799 (US$ 405) and CNY 2,999 (US$ 433), respectively.
That's incredible value for the specs you're getting. Flagship. Killer.

3. Huawei regains support for microSD cards and Android Q
Things were looking pretty grim for Huawei after the US government issued a ban against them. However, it looks like the Chinese company is rebounding nicely.
Only a few days after the loss, the SD Association has reinstated the Chinese company into its fold. In line with this, other associations have also reinstated the company. Huawei has regained support from Bluetooth, the Wi-Fi Alliance, and JEDEC.
On the software side, Google has also granted a temporary reprieve. Huawei is back on Android's official site, the Huawei Mate 20 Pro has returned to the list of supported devices for the Android Q Beta.
Huawei users can breathe a sigh of relief for now, but keep monitoring as this likely isn't the end of this story.

4. The iPod Touch is back
Speaking of comebacks, we have the most unlikely one yet from Apple. For reasons not clear to this writer, the iPod Touch is alive and well in 2019.
If you want a small yet powerful iOS device that doesn't have cellular power this is your best bet. The A10 Fusion chipset powers the device, which still runs on the three-year-old iPhone 7 series.
The newest iPod Touch has six finishes: space gray, white, gold, blue, pink, and PRODUCT(RED). Its pricing starts at US$ 199 for the 32GB version, US$ 299 for the 128GB variant, and a whopping US$ 399 for the 256GB model.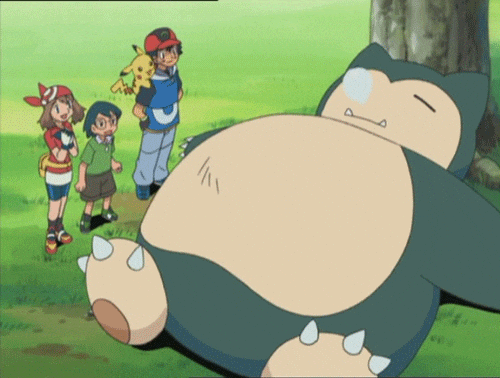 5. Pokémon Sleep will gamify your sleeping patterns
Pokémon, sleep, and gamify are words we never imagined would be in the same sentence but here we are.
At a Pokémon-themed Nintendo Direct Presentation, the company announced Pokémon Sleep. It brings the monster-collecting game to your bed. The game is literally a gamified sleep tracker. According to Nintendo's presentation, your quality of sleep — how many hours you get — will affect your gameplay.
Nintendo has not explained exactly how Pokémon Sleep will play or change gameplay. However, the presentation hints at connections between Pokémon Go and the existing Switch games.
One thing's for sure, whether it's Pokémon or sleep, you gotta catch'em all.
---
Weekend Rewind is our roundup of top news and features you might have missed for the week. We know the world of technology can be overwhelming and not everyone has the time to get up to speed with everything — and that includes us. So sit back, relax, and enjoy the rewind.
Stay Cozy: 5 best places to visit during winter
Channel your inner Queen Elsa or Jack Frost!
Winter is here. From December to March, the Northern Hemisphere faces the coldest time of the year. For some people, winter is hellish. It's brutally cold, bulky outfits make it hard to move; landscapes feel robbed of colors, and the sun barely shows itself.
However, some people enjoy the freezing season — especially those who live in tropical countries wanting to experience snow at least once in their lifetime. It's also a time where people get closer and warmer. If you're looking for a place to enjoy winter, here are the top places to go.
Helsinki, Finland
Helsinki is Finland's capital. Many people visit the country to embark on a Nordic tour and see the northern lights. Little do they know, there's a chance to see the famed northern lights in the country's capital, especially in February and March from 9 PM until 1 AM.
Aside from spending long nights outdoors, Helsinki is a beautiful place to go sightseeing during winter. Make sure to visit Helsinki Cathedral, Helsinki Museum, Helsinki Central Library and walk around Sibelius Park and Esplanade Park. If you're in for some coffee, visit Fazer Café and Café Regatta.
Don't forget to visit a sauna — one of the top things to do in the city — to get a real feel of Helsinki. Drop by the Allas Sea Pool.
Radisson Blu Plaza is a historical hotel near Helsinki Central Station with a Finnish-designed interior making you feel like you're in a set from an early 1900's movie! Book here.
---
Quebec, Canada
People flock to Quebec to visit Old Quebec, a UNESCO World Heritage Site. Who wouldn't want to? Old Quebec is a remnant of history; a piece of life from centuries ago, immortalized through design and architecture. However, Quebec has its charms that make people explore more of its secrets and wonders.
When in town, make sure to walk along Terrasse Dufferin and bask in a spectacular view of Saint-Lawrence river. If you're feeling adventurous, you can also visit Plaines d'Abraham and do some skiing and skating. Don't forget to warm up with a cup of hot chocolate from La Maison Smith.
Lastly, Quebec has events you shouldn't miss if you're in town for winter. There's a German Christmas Market in December and Carnaval de Québec in February.
L'appartement is a spacious and bright BnB with a private roof terrace, located in Saint-Roch district. Stay here.
---
Sapporo, Japan
Sapporo is popular as it is one of the snowiest cities in the world. It's also a vibrant city — even in winter — as it presents a lot of activities for every tourist. Go ahead and embrace your inner child: play in the snow, adme ice sculptures, and ride snowmobiles, especially during the Sapporo Snow Festival.
If you love beer, you probably know Sapporo as a beer brand — another reason to visit the city. Sapporo has been brewing beers since the late 1800s and people come to the Sapporo Beer Museum for beer tasting. Beer fan or not, Sapporo in winter is a beautiful place to visit in groups. Who's in for long nights drinking beer with your friends and/or with fellow travelers?
Don't forget to book an onsen for a warm and relaxed trip!
Sapporo Station BnB is a charming, tatami-styled, budget-friendly BnB located next to a subway station. Stay here.
---
Seoul, South Korea
Seoul is a wonderful destination during winter. There are a lot of things to do both indoors and outdoors that it's impossible not to love this city even in cold.
For those willing to brave the cold, stroll around Gyeongbokgung Palace, ice skate at Seoul Plaza and Yeoui Ice Park, eat winter street food like tteokbokki (rice cakes with spicy red chili paste), hotteok (Korean pancakes with nuts and honey), and gyeran bbang (steamed bread with egg), and of course, experience snow everywhere!
For indoor dwellers, visit quirky and themed cafés or warm up with some hot cup of tea from teahouses in Insadong.
A Hanok is a traditional Korean house popular among tourists. Hanok Guesthouse Mon Oncle a Seoul is well-loved by travelers due to its great location and remarkable sunset views. Book here.
---
New York City, United States of America
Popular all-year-round, New York unravels a different personality and charm during winter. It's a winter wonderland for most people, hosting larger-than-life celebrations and making everything big and loud.
When you're in the city for Christmas, make sure to rock on some coats and scarves while ice-skating with a date or someone special in Rockefeller Center or at Wollman Rink. Take a stroll along Hudson's Warren Street and through Central Park.
Other than that, New York hosts a lot of tradition and events during winter like the New Year's Eve ball drop, Lunar New Year parade, Valentine's Day, St. Patrick's Day, New York Fashion Week, and NYC Broadway Week.
Walker Hotels Tribeca is an artistic and aesthetically-pleasing hotel situated at a great location that will help you get anywhere around New York. Book here.
---
Stay Cozy is a series on GadgetMatch.com where we feature travel destinations with guides on things to do, sights to see and a highlight on the places we can book in advance to show that technology makes planning your trips easier.
Samsung: 'We're more secure than any other brand'
Your data is safe
The digital age ushered an era where cybersecurity issues pose a threat to our personal safety and big risks in businesses and the economy. As if the world isn't cruel, violent, and scary enough, we're all forced to stay on our toes and double up our guard.
Several data breaches and news about tech companies spying on us has been alarming to say the least. "Is our data still safe?" is the common question among concerned individuals.
Recently, the CxO Innovation Summit 2019 — a data and security conference held by VST-ECS Philippines — was mounted in Boracay. GadgetMatch had an exclusive interview with executives from Samsung Global and Samsung Philippines.
Samsung's series of unfortunate events
In a press conference, Samsung discussed its attempts to protect its consumers' data. Samsung recently faced a series of unfortunate mishaps concerning security and privacy, causing concerns among its loyal customers.
Samsung Mobile B2B Asia's Corporate VP and Chief Revenue Officer David Kim stated how Samsung isn't the only one that suffered from malicious attacks. He reiterated how the company uses Knox as a security measure along with its authentication factor. Kim explained, "You can only control the hardware, software, and who access the phones."
The executive added, "There are also Wi-Fi and networks. If someone can sneak in your network, they can sneak in your email."
Samsung believes they're more secure than any other brand. Kim confidently claimed to GadgetMatch, "We don't have a perfect security rating, but we are well received. That's why the White House is comfortable with us."
Amidst the issues surrounding the company, Samsung also took pride in how they're one of the few companies that organically make their hardware components and develop their software.
Knox makes the difference
Samsung's Product Manager Anton Andres supported the claims, stating how Samsung's Knox sets them apart. "The main difference is the Knox platform. It has two components: Platform security and the solutions we offer in the market like Knox Manage and Knox Configure."
The young executive demonstrated, "Knox Platform is embedded on a smartphone. At first, it was just a security platform that automatically encrypts and decrypts information every time you boot up the device."
Andres further explained how the Knox Platform has multi-layers of security. "First is the hardware chip. If a device — like a Samsung Galaxy S8 — was compromised and reset, Knox automatically blows the fuse."
"If you have corporate or personal info, your data is automatically wiped, preventing any data leakage and security risks."
Be careful of what you download
Similar to Huawei's warnings, Andres warned about downloading third-party apps and keyboards. Though it may customize your keyboard to your liking, it can compromise your security. Andres believes the challenge is the keyboard loggers, which sends your credentials to third-party servers every time you put your credentials.
"If you access your mobile banking credentials on a third-party keyboard, they can phish your information," Andres said. "With Samsung Knox, we identify specific applications and URLs. Once identified, Knox automatically hides your information to prevent potential threats."
Currently, Samsung is constantly updating the Knox Platform and its security solutions. Recently, the Samsung Galaxy A50s highlighted Knox. The Korean company is also looking for more ways to make Knox easily understandable for everyday consumers. Presently, the Knox Platform is limited to Samsung devices while Knox Solutions are compatible with Android, Windows, and iOS.
Huawei: 'We do not touch data'
The Chinese company denies espionage allegations
Security and privacy have been a major issue in this era. Following the tech controversies relating to espionage, banning, and data breaches, people can't help but wonder if their data is still safe.
In a conference held by VST-ECS Philippines in Boracay Island, CxO Innovation Summit 2019 was mounted to tackle data and security. GadgetMatch had an exclusive interview with Huawei, discussing how the Chinese company handles their consumers' data and what they are doing to protect it.
The Government should protect your data
GadgetMatch first met with Patrick Low, Principal Architect for CTO Office of Huawei Enterprise Business Group. Low discussed how consumers' data are being acquired everywhere. For instance, a surveillance camera in a public or private space can provide facial recognition — another form of identifiable data.
Low stated how our data do not belong to us, not even him — an executive from the Chinese company. Expounding, he says the moment we sign up on websites and different platforms, we trade our data in exchange for using their services. Low also demonstrated how Blockchain gives the user their data back, however, it isn't adapted widely in the Philippines yet.
The Huawei executive further explained that despite the acquisition of our data, sensitive information is protected through policies formed by the government. Even so, the Principal Architect further pressed "Having a policy or rules is just a start, at the end of the day we need to enforce it." Low cited how Singapore and Australia's Data Protection Acts allow authorities to enforce through informing — which must be followed by developing countries.
"We do not touch data"
When asked regarding the spying accusations thrown at the company, Low simply stated "We do not touch data. That's a policy from top-down."
"Huawei has not been caught or found out in any way to be violating personal rights. Because of the media and diplomatic situations, Huawei is always guilty. It's difficult for Huawei to handle." Low added.
The executive then demonstrated Huawei's strategy to protect data, such as creating servers and encrypting it. Low added that only applications have the requirement to hold user data. According to Low, any application — WhatsApp for instance — analyzes and sends your data back to where the app's server is located. In this case, it's being sent in the United States.
"We do not touch data. That's a policy from top-down."
Low then warned about the applications you are downloading through APKs and even in Google Play Store. Low advised to always check your sources, the app's server location, and read the terms and conditions we skip regularly.
Moving forward, Huawei takes cybersecurity very seriously. Low stated, "If we are caught doing anything wrong without the user's consent, we're going to face a lot of problems. If something wrong happens, the company will suffer deeply."