ASUS ZenBook Pro Duo makes noise at Computex: Weekend Rewind
We also get a few comebacks
Here are the top stories on GadgetMatch this week.
1. Laptop of the future? ASUS introduces ZenBook Pro Duo
ASUS caught everyone's attention, as they usually do, during Computex 2019 after introducing the ZenBook Pro Duo.
The futuristic laptop features a second 14-inch 4K display that sits on the same area as the keyboard and trackpad. It has a task group feature that lets you open up to three apps with equal real-estate on the display, which can be useful in various scenarios.
The laptop's other components are also maxed out. It's equipped with Intel's 9th-generation Core processors, up to 32GB of memory and 1TB of SSD storage, and NVIDIA's GeForce RTX 2060 GPU. Pricing and availability have yet to be announced.

2. Redmi K20 might be this year's flagship killer
With OnePlus firmly placing itself to directly compete against flagships by Samsung and Huawei, the title for flagship killer is up for grabs. Enter the Redmi K20.
The K20 Pro has a seventh-generation in-display fingerprint scanner and Gorilla Glass 6 protection on the front. Under the hood is the Snapdragon 855. Graphics are handled by an Adreno 640 GPU and Game Turbo 2.0 for software level optimization.
It's equipped with triple cameras: a 48-megapixel primary camera, 13-megapixel secondary shooter, and an 8-megapixel telephoto sensor. Flagship levels, yeah?
Here's the kicker. The pricing are as follows: CNY 2,499 (US$ 361) for the base variant with 6GB RAM and 64GB internal storage, while the 6GB+128GB option costs CNY 2,599 (US$ 376). Similarly, the 8GB+128GB and 8GB+256GB configurations are priced at CNY 2,799 (US$ 405) and CNY 2,999 (US$ 433), respectively.
That's incredible value for the specs you're getting. Flagship. Killer.

3. Huawei regains support for microSD cards and Android Q
Things were looking pretty grim for Huawei after the US government issued a ban against them. However, it looks like the Chinese company is rebounding nicely.
Only a few days after the loss, the SD Association has reinstated the Chinese company into its fold. In line with this, other associations have also reinstated the company. Huawei has regained support from Bluetooth, the Wi-Fi Alliance, and JEDEC.
On the software side, Google has also granted a temporary reprieve. Huawei is back on Android's official site, the Huawei Mate 20 Pro has returned to the list of supported devices for the Android Q Beta.
Huawei users can breathe a sigh of relief for now, but keep monitoring as this likely isn't the end of this story.

4. The iPod Touch is back
Speaking of comebacks, we have the most unlikely one yet from Apple. For reasons not clear to this writer, the iPod Touch is alive and well in 2019.
If you want a small yet powerful iOS device that doesn't have cellular power this is your best bet. The A10 Fusion chipset powers the device, which still runs on the three-year-old iPhone 7 series.
The newest iPod Touch has six finishes: space gray, white, gold, blue, pink, and PRODUCT(RED). Its pricing starts at US$ 199 for the 32GB version, US$ 299 for the 128GB variant, and a whopping US$ 399 for the 256GB model.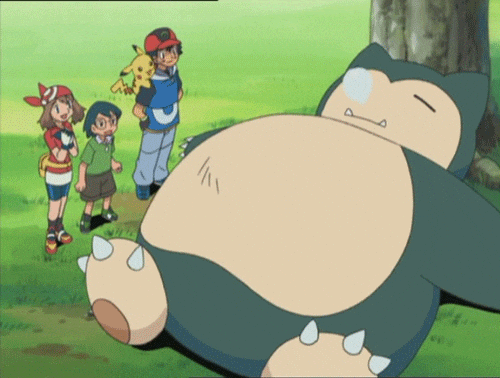 5. Pokémon Sleep will gamify your sleeping patterns
Pokémon, sleep, and gamify are words we never imagined would be in the same sentence but here we are.
At a Pokémon-themed Nintendo Direct Presentation, the company announced Pokémon Sleep. It brings the monster-collecting game to your bed. The game is literally a gamified sleep tracker. According to Nintendo's presentation, your quality of sleep — how many hours you get — will affect your gameplay.
Nintendo has not explained exactly how Pokémon Sleep will play or change gameplay. However, the presentation hints at connections between Pokémon Go and the existing Switch games.
One thing's for sure, whether it's Pokémon or sleep, you gotta catch'em all.
---
Weekend Rewind is our roundup of top news and features you might have missed for the week. We know the world of technology can be overwhelming and not everyone has the time to get up to speed with everything — and that includes us. So sit back, relax, and enjoy the rewind.
Apple iPhone 12 and iPhone 12 Pro Unboxing and Buyer's Guide
Unboxing experience unlike the rest
The iPhone 12 and iPhone 12 Pro is finally in our hands! Unlike the usual blue iPhone unboxing videos you see, ours come in white and gold respectively.
If you're still confused which model to buy, this video discusses points that might actually help you decide which features are more important for you. I know you can't wait. Quickly head over to our Apple iPhone 12 and iPhone 12 Pro unboxing and buyer's guide by clicking this link right here.
Apple iPad Air (2020) Unboxing and Review
An iPad Killer!?
It's been a month ever since Apple announced the 4th-generation iPad Air 2020.
Its biggest change can be seen from its full-screen Liquid Retina display and flat edges. But there's more than meets the eye. In fact, it's power-packed with the latest A14 Bionic Chip and supports Apple Pencil 2 out of the box.
It may not be a direct competitor of the iPad 8th-Generation, but do you still think the newest iPad Air is a better option over its pricier sibling, the 2020 iPad Pro?
Head over to this link to watch our quick unboxing and in-depth review of the Apple iPad Air 2020.
How the Lenovo Legion 5Pi rekindled my love for games and arts
And helped me rediscover myself
Can you remember who you were before the world told you who you should be? I was frantically searching for answers to this question, during my exasperating quarter-life crisis.
While I was losing hope waiting for directions, a monstrous laptop came to my house — the Lenovo Legion 5Pi. At first, I wondered how its arrival could mean anything in my situation. Surprisingly, having a gaming laptop helped me take the first step in dealing with my existential issues.
Traveling back to past
When I set up the Lenovo Legion 5Pi, I was taken back to my tranquil past. It felt like I was fourteen-going-fifteen again, cocooned in my bedroom.
Headphones in, keyboards lighting, chips and soda on the side, electric fan buzzing — life back then was untroubled. All I ever worry about was how to finish my homework so I could play online games all night.
At that time, I was stuck between two worlds: my character's adventures in Grand Fantasia and other titles, and of course, the real world. But now, all I have is this sickening reality unraveling before me.
I've thought of playing games again, seeing the laptop as an opportunity to escape my current frustrations. But at some point, I realized escaping wouldn't help me fix my issues nor provide answers.
What I did instead was sit in my emotions and used the laptop to navigate how I'm feeling — and possibly find out where I'm going next.
If you're thinking if I went to Google to search for answers… you're damn right, I didn't.
Yes, I didn't. I may be questioning my entire existence and the path I'm supposed to take while my friends are settling down and getting married, but I still believe I'm going to find the answers in a different way.
Honestly, my life felt like I was a character stuck on a puzzling quest. In between my thoughts, somehow it sunk in that maybe, this laptop was just what I needed.
Seeing and using the Legion 5Pi helped me remember how much I loved playing games. How I would spend my hours diving in different worlds, building and developing my character's skills and personality — and even socializing with players across the world.
Games were my favorite escape
I've met several friends from all walks of life through gaming. Looking back, it gave me the advantage to power through this crisis.
I remember Paula, one of my online game BFF turned actual BFF for 10 years and counting. She taught me about going after my passion and what sparks joy in my heart. Surprisingly, I followed her advice until life got in the way.
Reminiscing, I logged into a dear, old game before I dropped gaming as part of my life — League of Legends, if you're wondering. Previously, I was in my hellish college years; losing myself in depression, suffering from abuse, and other existential crisis I was facing.
But playing it this time around didn't spark any pain from the past. Instead, I felt relieved clicking through the mouse and smashing buttons on the colorful keyboard. I was glued to the Legion 5Pi's large screen, consumed by the stunning graphics and gameplay like I was living in the world I used to enjoy.
In this brief experience, I recalled who I really am before I decided to drop parts of myself  in order to fit in, to be accepted. Truth is, I really liked playing games. It has been my escape from the hell that life put me through. More importantly, it helped hone my skills and personality in life — something your education won't usually provide.
Going back to making art
Recalling what my friend said about pursuing your passion, I realized how I wasn't creating art anymore. I also remembered Gabriel, a mentor-slash-guildmate (who's ten years older than me) that I really admired, especially with how he balances his life. Work, gaming, hobbies, relationships… and he even had the time to make art.
During my stint with the Lenovo Legion 5Pi, I enrolled in an online course to pursue some art classes I've been meaning to take for years.
I had fun learning through this gaming laptop, and I continued creating art both on this machine and on paper. It was an amusing experience to rediscover parts of myself. How I dropped arts and games to fit in and follow society's mainstream culture; partying, feeding into wanderlust, crazing over trends.
Using the Lenovo Legion 5Pi reminded me to be true to myself. When the realizations hit me, I started building a stable ground for myself. I considered how I forgot to make my inner child happy — something that we should be doing no matter the age.
Older people used to nudge us to never forget the things that fill joy into your heart since it's the key to living a happy life. In my case, it was always creating and playing.
Recollecting all these thoughts, I took the first step in dealing with my quarter-life crisis. Having a stable self can help you survive all these life problems, and it's what I'm actively trying to do.
And maybe, I'll get a gaming laptop like the Lenovo Legion 5Pi, so I can ensure I live a happy and balanced life, without forgetting who I really am.
Lenovo Legion 5Pi
The Lenovo Legion 5Pi is a competitive gaming laptop, carrying the latest Intel Core H-series processors. It focuses on extreme performance, sporting up to 32GB of RAM, 1TB of NVMe SSD, and an NVIDIA RTX 2060 for a powerful gaming experience.
It also comes with a 15-inch IPS HDR display with a 240Hz refresh rate for buttery-smooth gameplay. The display comes with 100% sRGB color accuracy, making it perfect for gamers, artists, and creators.
The Lenovo Legion 5Pi retails for PhP 74,995. It's available in Lenovo's official stores and authorized retailers.