ASUS ZenFone 3 Deluxe review
It took almost half a year to reach us, but it's here, and we've spent a good deal of time with it.
The ASUS ZenFone 3 Deluxe is now possibly rolling out to a store near you. Is it good? Yes — it's a solid smartphone effort. But is it brilliant? Well, it is in one way. And therein lies the rub: ASUS could, and should, have done more to make the Deluxe stand out and be memorable, pricing be damned. Those of you expecting a strong phone of the year candidate will be disappointed.
[irp posts="8379″ name="ASUS ZenFone 3 Deluxe unboxing"]
Wolf in sheep's clothing
Let's start off with something positive: performance. The Deluxe is, without any shade of doubt, the fastest and most capable ZenFone ever made. And you don't have to look far for answers as to why that is; inside, a Qualcomm Snapdragon 820 processor — or 821, depending on the configuration (our review unit uses an 820) — hums along with 6GB of RAM, providing the speed and seamless multitasking you'd expect from a 2016 Android flagship.
The ZenFone 3 Deluxe is fast. Really fast. It unlocks in a fraction of a second; apps load up the moment you tap them; switching between windows is smooth and snappy; and we couldn't find a game to slow this beast down, despite all the pre-installed apps, or bloatware, ASUS included on the handset. (A quick aside: You can uninstall most, but not all, of the preloaded stuff — and you should. While you're at it, consider downloading icon packs from the Google Play Store; the square-ish stock icons don't look that great.)
Charging the 3,000mAh battery from zero to 100 percent takes an hour and a half using the supplied USB-C cable and power adapter, so you can leave the device plugged in while you're in the shower, and by the time you finish dressing in the morning, it should have enough power to keep the lights on until night time. The battery typically lasts a day on a full charge.
[irp posts="7939″ name="ASUS ZenFone 3 Max 5.5-inch review"]
The flash storage goes as high as 256GB on the most specced-out (and most expensive) model, though our unit maxes out at 64GB. But then again, 64GB is probably enough for most people's needs — it really should be. If that isn't the case, the second SIM slot can be used to expand the storage using a microSD card.
Speed is the highlight here, and the Deluxe doesn't disappoint in the foot race. But to say it's the fastest phone you can buy at any price, the human equivalent of Usain Bolt, would be ignoring the brilliance of other flagships in Android land and beyond. The Pixel and OnePlus 3 are more responsive than the Deluxe; we can say the same about the iPhone 7, too.
In fact, you don't have to think hard to find an Android flagship that can keep up with ASUS' latest and greatest. And that's a concern because this phone doesn't have any other killer feature to speak of. None whatsoever, really.
Sure, the full-metal jacket is smooth to the touch and feels nice in the hand thanks to its curved rear end and contoured edges. It slides easily in and out of the pocket as well. And those antenna bands that run across the backs of metal phones? You won't find them here; ASUS has found a way to hide them without affecting signal performance. (Psst. Did you hear that, Apple?)
These positives aside, though, the Deluxe doesn't offer any kind of protection against water damage, doesn't have two rear cameras or attachment points for modular accessories like the Moto Z. Its display doesn't bend on either side, and the resolution is 1080p, whereas rivals from Samsung, Motorola, and LG all step up to Quad HD panels. Worse still, the design doesn't stand out starkly compared to the best choices in the mid- to high-end range.
All this to say, the hardware, though undeniably capable and fit for purpose, does not impress the way others would, especially given its lofty pricing.
[irp posts="4193″ name="ASUS ZenFone 3 Ultra unboxing and review"]
Missing the finer details
The front is completely flat from edge to edge — no 2.5D glass to make swiping feel more natural — and carries ASUS' concentric-centric styling, though it is somewhat awkwardly designed: the 5.7-inch AMOLED screen is framed by thick black borders, with a bottom bar containing three capacitive keys that fall too close to the bottom edge, oblivious to the space above them. The top bar contains the earpiece and selfie camera.
The display is very good, better than what we had anticipated on a non-Samsung phone. Judged by the yardstick that is Sammy's AMOLED technology, it measures up quite nicely, providing colors with impeccable contrast and deep blacks, as well as strong viewing angles. Brightness levels are high enough to use the phone comfortably under direct sunlight.
Of course, it won't stack up to a Quad HD panel in terms of sharpness, but it should be more than enough for the occasional Netflix binge. What we're not happy to see, however, are those borders: While they give the illusion of being bezel-free when the screen is off, they can be a distraction sometimes.
Just recently, ASUS issued a software update that added always-on functionality to the display. When activated in the Settings menu, this feature will display the date, time, battery status, and number of unread messages and missed calls when the screen goes black. It drains the battery more quickly, but only noticeably if it is constantly in use.
Click, click
The ZenFone 3 Deluxe carries a 23-megapixel camera that has a maximum aperture of f/2.0 and a large pixel size to collect more light and improve the detail in the images. Well, at least that's the theory; in practice, we found its camera to be no better than what Samsung, Google, and Apple have done with their mobile cameras.
When light is scarce, the gap widens, and the Deluxe finds itself on the losing end of the comparison. On a positive note, the phone got better at taking photos after a software update, so there's hope yet.
The 8-megapixel selfie camera is pretty great — most will like its color reproduction and wide-angle lens. It struggles a bit in low light but no more than the competition.
Is this your GadgetMatch?
The unit sent to us is right up there with the latest iPhones and Galaxy S7s, price-wise, retailing for $700, or P34,995, in the Philippines. Meanwhile, the highest-end model, with a Snapdragon 821 chip and 256GB of storage, costs $900 (P44,995) locally. So if you don't mind coughing up iPhone money for an Android flagship, then, sure, consider it. But don't decide on anything until you've seen what the competition is like.
Not that we find anything inherently wrong with ASUS seeking better profit margins by asking customers to pay more. Problem is, the ZenFone 3 Deluxe doesn't offer any compelling advantage over the premium-priced competition — besides what's on the inside, of course — or anything superfluous, at the very least, to justify its price tag.
[irp posts="3880″ name="ASUS ZenFone 3 review"]
Samsung's Galaxy S7 Edge has a gorgeous display that wraps around the sides of the device; the Moto Z is almost alarmingly thin, and has accessories that can be slapped on willy-nilly; the Xiaomi Mi Mix has a bonkers edge-to-edge, retina-melting screen; the Apple iPhone 7 Plus, LG V20, and Huawei P9 Plus all have twice as many cameras on the back; even the Pixel has a digital assistant that's almost as capable and resourceful as a real person. And then there's the OnePlus 3, which shares the same internals as our test phone but provides a better Android experience for a modest sum of $400. We could go on.
The ZenFone 3 Deluxe, though a worthy flagship entry by company standards, just doesn't cut it anymore in the broad scheme of things.
Realme 2 Pro Review: Recon phone
A data gathering exercise
The Realme 2 series is the company's announcement that they're no longer a sub-brand of OPPO. However, there are still plenty of traces of OPPO in these devices. The Realme 2 Pro is their top offering and for better or worse, it still feels like an OPPO phone.
If you think this looks and feels a lot like the OPPO F9, you can't be faulted. Save for a few differences, these two phones are practically twins. From the form factor, to the notch, and even the cameras, these phones almost remind me of that famous Spider-Man meme.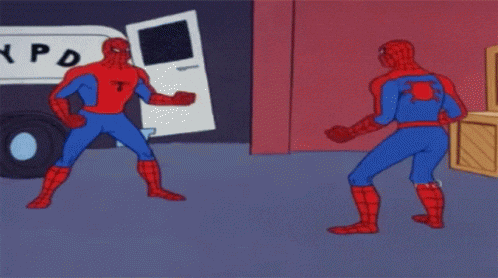 The more obvious difference are the colors. The OPPO F9 went with the trendy gradient look while the Realme 2 Pro goes for more solid color options.
The unit we have for review is the more subdued Black Sea, but the phone is also available in Blue Ocean as well as the color I would have loved to have (hello, folks from Realme): Ice Lake.
Another key difference is the chip powering the devices. The OPPO F9 runs on a MediaTek Helio P60 processor while the Realme 2 Pro went with the Snapdragon 660. Further justifying the Pro on its name is the 128GB of storage and 8GB of RAM on our particular review unit.
For reference the Realme 2 Pro also comes in a 4GB and 64GB configuration, as well as a 6GB and 64GB configuration.
The steady
In that regard, the Realme 2 Pro felt about as snappy as you can expect from a phone rocking those internals. I don't play a lot of mobile games and only really played Dragon Ball Legends in my little over a week with the device, and it handled it with zero problems.
I have had experience with other phones with comparable specs and tested games like PUBG, and Iron Blade on them. Those phones handled the mentioned games nicely and I expect the same is true with the Realme 2 Pro.
I do consume a lot of media on my phone. Listening to my favorite songs and podcasts was a pleasant experience. The speakers on this phone do not deliver the best sound but they're good enough and loud enough for solo listening sessions. It does have a headphone jack so that's a thing you can take advantage of, as well.
I also watch a lot of YouTube and Netflix (and chill right after), and I don't have any major complaints. Would love the display to be more visible under bright sunlight, but I don't really look at my screen a lot in those situations nor do I watch videos under strong light that often.
The bad
I was never a fan of ColorOS and that remains true even on technically a non-OPPO phone. Don't get me wrong, it doesn't make the phone slower or anything. I'm just not down with how it looks and feels in general. I appreciate that it incorporates gesture navigation (get with the gestures people, it's great!) but other than that, I would switch to a different launcher. But that's me. If you dig it, it's all good. I won't judge.
There's also the nice touch of a quick access feature sitting on the display on the area right next to the power button. Swipe quickly and you get screen capture options as well shortcuts to some apps.
Silver lining for those like me that aren't ColorOS fans: During the launch, Realme Southeast Asia Managing Director Josef Wang was asked if they're planning on making their own and he said, "Maybe next year we'll have our own OS." A maybe is always better than a flat out no in OS options, life, and love.
The good-ish
Mostly good, to be more precise. I was pleasantly surprised by how the camera performed under favorable lighting conditions. Check out these two portrait shots taken around noon.
This slideshow requires JavaScript.
Both images are sharp and you could be fooled into thinking these weren't taken with a phone.
It doesn't perform as well under low-light conditions, but it's about as good as you can expect from a smartphone in this range.
This slideshow requires JavaScript.
There's also some fun stickers you can play with if that's a thing you're into.
This slideshow requires JavaScript.
Here are a few more samples you can peruse.
This slideshow requires JavaScript.
Recon phone
So who would want this phone? Realme said they're aimed at the youth. I thought that was pretty vague so I asked for an age range. Wang had this puzzled look on his face but eventually said they're probably looking at people in college or those just entering the workforce.
During the media interview with the Realme executives, this is the impression I got. The company is still feeling their way through all of this. As Wang noted, they're still studying the markets which is why as of writing, we're still waiting on official pricing for other countries in Southeast Asia.
Realme played it safe with the Realme 2 Pro and for good reason. As a budding company who just spun off, they have plenty of ground to cover. They're hoping the Realme 2 series will sell enough and give them sufficient data to develop a phone that's more Realme than OPPO.
Is this your GadgetMatch?
As for the phone itself. Objectively it's pretty solid. It performs pretty much the way you'd expect it to given the specs.
The UI is a big thing for me. I would have enjoyed this phone more if it had a different skin on top of Android 8.1 Oreo but if you're used to ColorOS or something similar, the Realme 2 Pro is a solid option that will take fantastic photos under proper lighting conditions.
OPPO Find X Lamborghini Edition: Testing a $2,000 phone
Will a luxurious phone make me more luxurious?
I won't beat around the bush. This is the OPPO Find X Lamborghini Edition and it's worth almost US$ 2,000 or US$ 1,980 to be precise.
What's so special about it? See that seal? It's an actual Lamborghini. No, really, from the Italian luxury carmaker.
I got my hands on this delightful device and I've been using it for a few weeks. So, now that I have my own Lambo, what changed? Did using this expensive AF phone make me a classier person? Will I get more street cred because of my flashy phone? What does holding US$ 2,000 in form of a phone feel like?
Because owning such a luxurious device has made me a more gracious person, I shall walk you through my experiences with the Lambo.
It still looks and feels good 
The OPPO Find X Lamborghini Edition has the same signature bezel-less screen of the regular Find X.
On the back, glaring in gold is the Lamborghini logo. This phone also has a different back design on that smooth glass back; almost elusive striped markings dubbed by OPPO as the black carbon pattern adorns the whole body.
Of course, there's a special edition Lambo theme because if you're paying that much for a phone, they better throw in a custom theme!
As cool as it was (especially for car lovers!), though, I opted to change the theme into something brighter during my time with the phone. 😅
I've said it about the normal Find X and I'll say it again about this Lambo phone: It's a pleasure to hold. The weight, feel, and that wide, crisp screen make everything feel premium.
The only downside is that the normal OPPO Find X and the Lambo phone are similarly great — which is a good thing if you own the normal Find X, but not such a great deal if you paid the US$ 825 difference for the more expensive phone.
Nonetheless, the Lambo phone does give a classier spin to the phone in black and gold. I mean, if you hold it strategically enough, people should take notice of that Lamborghini logo, right?
Touting such an expensive device day and night is not as easy as it looks. Because I'm secretly not rich (sad reacts 😢), I almost had a mini heart attack handling such an expensive thing that's all glass. Thankfully, the phone came with a phone case that sports the same Lamborghini logo and stripe pattern that onlookers can accidentally ogle so they can realize how much my phone costs.
It didn't make me more luxurious but it looked the part
As you may have noticed, I busted out classy AF props for shooting this particular device.
I figured this was as good a time as any to amp up the set design — it's not every day your phone costs more than 18 bottles of Moet.
Sans the bottles of champagne, we did discover that the Lamborghini Find X looks great with classy rich girl outfits complete with pearl ensemble. I felt straight out of Gossip Girl, except even Blair Waldorf didn't own a Lamborghini phone, did she?
The best fast charge technology that money can buy
The best thing about this phone comes in form of a brightly colored charger cord and Lamborghini-branded power brick. I sh!t you not (excuse my crassness but this tech deserves the profanity), this phone charges from zero to 100 in 35 minutes. Ten minutes of charging gives you 37 percent and thirty minutes of charging amounts to a whopping 92 percent.
Never have I seen such fast charging times. It's unreal.
Honestly, charging became such an easy thing for me since using this phone. I just plug it in and it'll completely charge before you can finish saying supercalifragilistic-holy-fudge-this-phone-is-so-expensive-docious!
Real talk though, because I don't plug this phone in as much as you would other phones (shout-out to iPhone users), think of all the money you can save in terms of broken cords!
There are matching earphones
OPPO also threw in a pair of matching wireless earbuds because someone had to justify paying that much money for this set.
They come in a case stamped with the Lamborghini logo and automatically connect to your phone after initial pairing. They're a decent pair of earphones that go well with the whole Lambo look except I seem to have misplaced one of the earpieces (which is not my fault because there is a serious design flaw to untethered earphones!) and now there's a pit in my stomach when I think of how much that tiny thing probably costs. 😢
Different yet exactly the same?
At the end of the day, it's still the same great phone.
The features that made me love the normal Find X are still the same features I enjoy on this Lambo: the fast face unlock feature, the awesome display, and the pop-up camera design (it never gets old).
Owning a Lambo *surprise* has not fundamentally changed me. I'm still really, really not rich. Most people didn't even notice the flashy Lambo logo on my phone. Funny enough, people still only notice the pop-up camera and are still very much amazed by it.
But, I did, and still do enjoy using this phone. It's a top-of-the-line device and it feels that way. I like it to the point that I keep using it despite having only one Lambo earphone now. 😢
Like a true luxury item, the price really doesn't make sense. But that doesn't take away from the fact that it's an awesome, awesome device — if you can afford it.
In the meantime, I'm unsure of how to live my life if I have to go back to charging my phone for more than 35 minutes. Let me leave you now as I sip on not Moet to ponder on my dilemma.
Images by MJ Jucutan
SEE ALSO: OPPO Find X review: All about style, selfies, and that poppin' camera
Samsung Galaxy A7 hands-on review: Beyond the cameras
Just another camera-centric phone?
A few years ago, megapixels were all the rage when it came to smartphone photography. Producing larger photos somehow equated to better quality — and more aggressive marketing — from those little shooters on older phones.
Fortunately, that craze ended, but we're now facing a new race to see who can stuff the most number of cameras on a single handset.
Even though dual-camera setups became the standard a couple of years ago, brands like Huawei and LG have been pushing for more. Naturally, competitors including Samsung saw the need to catch up, and even exceed in some cases.
The Galaxy A7 of 2018 is a direct answer to the trending need for at least three cameras on a phone's rear. In this case, one camera is for regular shots, another is for wide-angle photos, and a third helps power the Live Focus function.
We already had time to experience this unique setup in India, but we now want to answer another question: Is there more to the Galaxy A7 than just its cameras?
The short answer is yes. Not only does the Galaxy A7 have Samsung's signature AMOLED display and a mostly glass body, it does so at a reasonable price of INR 23,990 in India and PhP 17,990 in the Philippines — both of which convert to about US$ 330.
Samsung's entry-level Galaxy J series often hovered around this price, so for a Galaxy A phone to hit this point with more premium features is a good deal. (It may also be a sign of Samsung gradually letting go of the Galaxy J lineup.)
Despite the relatively large bezels for a 2018 phone, the 6-inch 1080p AMOLED is both well-sized and a pleasure to look at. As usual, Samsung tends to oversaturate colors, but I appreciate the inclusion of Always On Display (AOD), which keeps the panel partially active to show me the time and my notifications throughout the day.
It's tough on the battery, though, and I recommend turning this feature off when not needed. The 3300mAh battery capacity is lacking for a phone this size; with AOD on, I only get four hours of screen-on time in a single day. Leaving it off gives me an additional hour, but the phone still doesn't get over a day's worth of usage.
Using Samsung's standard Adaptive Fast Charging adapter, it takes less than two hours to get to full from zero percent. That makes up for the mediocre battery life, although I wish the Galaxy A7 came with a USB-C port instead of the aging micro-USB.
What's new, however, is the interface. Although it's stuck on Android 8.0 Oreo, Samsung baked Experience 9.0 into the operating system, so it has the newest gestures and I found that jumping from one function to another is pleasantly smooth.
It helps that Samsung's own Exynos 7885 chipset is handling all the heavy-duty tasks. While it isn't the best for gaming — titles like Life is Strange and Asphalt 9: Legends don't run that smoothly unless graphics settings are lowered — switching through apps while multitasking is seamless, and I can't remember a time when hiccups bothered me.
I was surprised to find only 4GB of memory inside, but it turned out being enough for my usage case. There were only a few instances wherein I wished my background apps wouldn't close so soon. What's better is the integrated storage, which comes in at 64GB with additional room for a microSD card up to 512GB.
Other reasons to consider this phone? There's a 3.5mm audio port if that matters to you, and the front-facing LED flash is pretty helpful when lighting is terrible during your selfie shoots.
Another thing that's useful to me but may be annoying to others is the placement of the fingerprint scanner. It's on the side-mounted power button, which I consider to be an optimized spot no matter how the phone is held or laid on a tablet. Left-handed people might not feel the same way.
Finally, despite the glass body, the phone seems to be a little flimsy. It's not something I'm confident putting inside my back pocket. Get a case as soon as you buy one, or simply don't drop or bend it.
Is this your GadgetMatch?
It's easy to recommend the Galaxy A7 for what it is, but there are so many great phones in the sub-US$ 400 segment that it's difficult to ignore them. Offerings from Honor, Xiaomi, and even Pocophone make the final purchasing decision a tough one.
The Galaxy A7 is primarily for long-time Samsung users looking for something different. Its triple-camera setup is certainly unique in this part of the smartphone market, and the side-mounted fingerprint scanner is a refreshing sight.
At the same time, a lot of Samsung's familiar features are here, including the AMOLED display and the lack of a notch. It's certainly the most non-Samsung, Samsung phone you can buy today — until you see the more outrageous Galaxy A9, that is.