Honor 6X (aka Huawei GR5 2017 or Mate 9 Lite) review
The Honor 6X isn't an entirely new phone. Although it experienced an international launch earlier this month, it's been around since its original unveiling in China last October. We've been using it since acquiring a unit at CES 2017; here's my take on the midrange smartphone.
Hold on… Honor what?
Honor is the hipper, more youthful sub-brand of Huawei. The latter is all about class and the highest-end features, whereas Honor caters to youngsters on a tighter budget. The 6X is the latest in the series, and it starts at $250.
The version we have on hand has 3GB of memory and 32GB of internal storage that's expandable using a microSD card. There's also a variant with 4GB of memory and 64GB of storage costing $300. Both have a 5.5-inch Full HD display and hybrid dual-SIM card tray.
In certain regions, this phone goes by the name Huawei GR5 2017 or Mate 9 Lite. That's so confusing! This has to do with the Honor brand being sold exclusively online wherever it's available; by branding it under Huawei, markets that prefer offline sales, such as Indonesia and the Philippines, can identify the phone a lot easier.
Why should you care?
The Honor 6X might look like a typical metal-bodied Chinese smartphone, but its edge lies in having a dual-camera setup at the back. While it doesn't provide optical zoom like on Apple's iPhone 7 Plus or improved image quality similar to the Huawei Mate 9, you can produce photos with added blur in the background, even after taking the shot.
This is made possible with one 12-megapixel camera capturing the scene and another 2-megapixel sensor recording depth information. Snap away all you want in the camera app's dual-camera mode, and readjust the focus point and amount of background blur whenever you feel like it in the pre-installed gallery app.
Is the extra camera worth it?
Yes, but it takes some practice to get it right. You must also understand that while Huawei loves comparing the Honor 6X's photos to those of real cameras, the shallow depth-of-field of the 6X clearly looks fake to trained eyes. Once you get the hang of it, creating artsy photos becomes fun, as long as it's done in moderation.
How about the main camera?
After spending days in dual-camera mode, I eventually got tired of all the afterthought needed and switched to using just the main 12-megapixel shooter full time. It's only here I uncovered most of the camera's weaknesses.
As much as I like the simplistic camera interface and easy application of filters, the shooting speed isn't that great. Shots taken at night are also incredibly noisy. The LED flash helped when subjects were close enough, but I otherwise avoided relying on the Honor 6X to produce anything presentable under crappy lighting.
The 8-megapixel selfie camera has the same nighttime problem, and even though daylight snaps were fine, the focal length is kind of narrow, so you won't be able to fit lots of friends or much of the background.
Here are some of the best samples I took:
So, is there anything special beyond the cameras?
Not really, but I do appreciate the build quality. The all-metal body reminds me of the OnePlus 3's, which means it's solid and a pleasure to grip. The fingerprint scanner is fast, as well — typical of Huawei. Everything else is painfully average, from the screen's maximum brightness to the speaker's max volume.
The battery life can be described as just good enough. It'll net you four hours of screen-on time through a day's worth of mixed usage; a little more over a course of two days if you leave mobile data off or lower the display brightness. Fast charging is available using the bundled charger, bringing the 3340mAh battery to full in less than two hours.
If you're looking to turn this into a mobile gaming machine, expect average graphics performance. Titles such as Asphalt 8 and the NBA 2K series are too much to handle for the Honor 6X on the highest settings. Tone them down, and you'll get acceptable frame rates.
Any deal-breakers?
This is totally my own opinion, but I'm not a fan of Huawei's Android interface. It feels so outdated and unintuitive compared to other Android skins: The notifications shade covers the entire screen; it takes an extra swipe to access quick settings; the app overview menu isn't snappy enough; and customization options are minimal.
It also doesn't help that it'll be stuck at Android 6.0 Marshmallow for a while, and not the significantly better seventh-generation Nougat. The overall performance isn't that smooth either, mostly because of the middling Kirin 655 processor designed by Huawei itself. You'll notice heavier apps like Facebook take longer than usual to load, even when the memory and storage aren't full.
And, strangely enough for a 2017 smartphone, the Honor 6X still has a micro-USB port, not the newer and faster USB-C standard. If you're gradually updating all your chargers for the new port, the Honor 6X will make you regret starting so early.
Is this your GadgetMatch?
Huawei is targeting younger crowds for this Honor, which is probably a good idea. It's relatively affordable, has a newish feature in its dual-camera, and feels like it can handle several drops. The downsides are all things you can eventually get used to, so the Honor 6X may become your GadgetMatch after a few weeks of use. For a handset trying to do everything without breaking the $300 line, the Honor 6X/GR5 2017/Mate 9 Lite is a smart choice.
Available colors are gold, silver, and gray
[irp posts="8843″ name="Honor Magic shows off beauty and brains"]
Xiaomi Mi 10 Pro Unboxing and Review: Death of the Flagship Killer
Is this too pricey for a Xiaomi?
Supposed to have launched globally last February, the Xiaomi Mi 10 Pro is rolling out across the globe in spurts, first in China and then in Europe later this month. Is it still the flagship smartphone you can get for less?
In our Xiaomi Mi 10 Pro Unboxing and Review we talk about Xiaomi's new strategy. And answer some of your questions including – can it compete with other Android faves like the Samsung Galaxy S20 Ultra and the Huawei P40 Pro.
adidas SL20 review: Feel like running as fast as The Flash
adidas' best running shoe so far!
About a month ago Adidas released a new running shoe called the Adidas SL20 — this shoe was part of the recent Adidas "Faster Than" campaign where they talked about how being "fast" is not something that's only reserved for elite runners, and that speed isn't always just about distance and time.
Instead, Adidas emphasises that "fast" is more of a personal feeling, which everyone can experience, even if you don't think of yourself as a "fast" runner. They backed this up with a series of videos from all types of people, who run just because they enjoy it.
I have been really intrigued about this shoe because I saw a bunch of people post about it in the Adidas Runners Kuala Lumpur group. As you might already know Adidas has their own Runners group in major cities around the world and they can be super useful to keep you motivated — like right now in Malaysia we're under a lockdown because of the current pandemic.
All runs are on pause but the Adidas Runners KL group has been posting live workout at home sessions which is pretty good and definitely motivates you to stay in shape and workout even from home.
Starting with a bit of a history lesson, the SL20 is a spiritual successor to the ol' Adidas SL72 that dropped way back in 1972. This was a shoe that was designed to be used in the German Olympics at the time, and was worn by a bunch of athletes back then.
SL stands for "Super Light" and it lives up to its name. With the SL20, Adidas designed a lightweight running shoe that is meant to cater to all types of runners, and all speeds, made just for anyone who wants to feel fast. It weighs just about 238 grams, making it one of the lightest running shoes around. Though it is slightly heavier than the Adios 5.
You realize this from the second you slip these on. The SL20 is a shoe that just makes you feel fast, and you really feel like running when you're wearing them which is a really good thing for a running shoe.
This is my first pair of really lightweight running shoes. If you've never worn a pair of lightweight running shoes before, this will feel like a whole new dimension. That being said, I should mention that these are meant more for short, fast runs rather than long-distance ones.
Design and Construction
When you first pick up the SL20 it's very clear that the choice of materials was meant to make sure the shoe is as light as possible. There's a new Light Strike midsole which is much lighter than Boost. But it also has the torsion system, a heel counter, and Continental just like what you'd find on the much more expensive Adidas Ultraboost, which is sweet.
You can see we got the awesome Black-White-and-Orange colorway which is the main marketing colorway for the SL20.
The shoe also comes in a cool black-white-and-gold colorway, along with a more formal all-black colorway as well in case you want something a little more low-key.
Starting with the upper, the SL20 is made of an engineered mesh material which feels extremely thin and a major contributor to the whole lightweight nature of this shoe.
The material seems tough enough but as with any shoe with a thin, breathable upper you'll want to make sure you wear thicker socks or keep a close watch on your toenails, so you don't end up accidentally poking through it.
Similarly, the tongue also has no padding, being just a thin piece of lightweight fabric. The laces are also pretty soft and there are two extra eyelets up top in case you want an even more snug fit.
One small detail that I really liked was the SL20 branding on the lace tips that is color matched to the three stripes on the shoe.
I also noticed that the lacing is also slightly asymmetrical with a bias towards the medial side which helps with that lockdown feeling, and medial support.
Moving on to the heel area, the SL20 has an integrated heel counter which means that unlike the external heel counter which you'd see on the Ultraboost 20, this one is all internal. The heel counter is made of a hard material which allows you to easily slip your foot into the shoe, but also does a great job at locking your heel into place.
Coming to the midsole, as mentioned earlier, it's made out of a new material called "Lightstrike " which is significantly lighter than Boost, which most of y'all have probably heard about. But I'll talk about the midsole later on.
Underneath that, you have the Continental stretchweb outsole with the red torsion propulsion system integrated into the sole. This gives the shoe more structure and control.
Then there's the heel, which is more stiff and supportive but I'll talk about the entire midsole and outsole later on. And for those of you who aren't as familiar with Adidas sneakers, yes it's that Continental, the tire maker.
All in all it's a great looking shoe, with a lot of visual attention to detail in its design.
Quite snug, go up at least half a size
In terms of fit,  the SL20 is supposed to fit true-to-size but it's a bit of a narrow shoe with a rigid toe-box. Since I have wide feet, Adidas sent me a size up which fits pretty well. I'd definitely advise trying these on in a store if you could, because the engineered mesh upper here is not a very stretchable fabric.
So if you have wide feet like I do, you might want to go up half a size or even up a full size. In case you were wondering, the heel-to-toe drop here is the usual 10mm with a stack height of 29/19.
The light in Lightstrike is truly light
Coming to performance, as I have mentioned — the SL20 feels incredibly light, and you feel it immediately as you start running with them. The engineered mesh upper is weirdly lightweight as if it's not even there, and the new Lightstrike foam has a good amount of energy return as well.
The Lightstrike foam itself is pretty interesting. It was originally designed for use in basketball shoes, with the thought being that the foam would have enough cushioning, lightweight, but still be very responsive with some court-feel especially with the kind of lateral movement you see in basketball.
It was first introduced in 2018 in the signature sneakers of former NBA MVP James Harden, before also moving on to the Adizero series of running shoes.
With this purpose in mind, Lightstrike is slightly harder than Boost cushioning, sacrificing some of that soft comfort for better energy return instead. This cushioning, along with the lightweight upper, is the reason why you want to go faster in these shoes.
I found myself running slightly faster with these on, and I'm not even sure why. Maybe it was just a psychological feeling of wearing such lightweight shoes, or maybe it's the overall package of the SL20.
The Torsion system allows for a nice, springy toe-off, and also helps with the energy transition from heel to toe, allowing your foot to go back into its normal state during each strike, and the heel counter keeps your feet firmly locked in.
The slightly harder midsole does mean these are best suited for short distance runs. You could still wear them for long distance or marathon running, but the Lightstrike foam midsole is not as soft a cushion as one would like for a long distance running shoe.
For sprints and everyday jogs, the SL20 is freaking fantastic. But for long distance runs, you might want to check out the Ultraboost 20 or even the ASICS GEL-Nimbus 22 instead.
These shoes really are a lot of fun to run in because they're just so darn lightweight, with great energy return, that push-off sensation really is amazing so maybe some of y'all might actually like them for long distance runs as well.
Coming to the SL20 outsole, it's worth noting that you can also feel any stones or pebbles under your foot with these so they really aren't meant for off-road or cross country runs either — just a road or street runner.
The Continental stretchweb outsole is a great addition, just like what we've experienced on Ultraboost for a while now. These are some of the grippiest rubber outsoles around and this means running on even wet roads is not an issue.
I wouldn't recommend testing these out on icy streets. I'm always paranoid about falling where ice is involved because I've only lived in tropical weather countries, but apart from that, the outsole has no issues gripping and keeping traction even on the rainiest of days.
Overall the Adidas SL20 falls more in the stable end of the spectrum, compared to many other lightweight running shoes. While I still think of it as a neutral running shoe, it has a pretty reasonable amount of stability.
Is this your SneakerMatch?
The Adidas SL20 is just a fantastic running shoe designed for runners who want to run fast. It doesn't matter what your definition of fast is, because this pair will honestly just make you feel fast when you're running with them.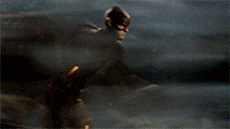 If you're looking for a pair of lightweight running shoes, this is pretty much one of the best options out there right now.
The only real alternative comes from Adidas itself — the Adidas Adizero Boston 8 and the Adidas Adizero Adios 5 — both of which look very similar now to the SL20.
All three belong to the lightweight running shoe category, and they weigh almost the same but the primary difference is their uppers and midsoles, and how they feel when running. Both the Boston and Adios have slightly more premium upper construction, and both have Boost in the midsole, which also means they cost a lot more than the SL20.
The Adios feels more like a racing shoe and offers the least in terms of comfort, whereas the Boston is more of an all-round running shoe. It's firmer and harder than the SL20 but also softer and more comfortable than the Adios.
Out of all three, I think the SL20 is the most comfortable, though of course not as comfortable as the heavier SolarBoost or Ultraboost sneakers.
Bif you're looking for a lightweight running shoe to get you started with running or just to be your first lightweight running shoe, I think the SL20 is for you. Even if you are a trained runner who wants a secondary pair of "fast" shoes — these are definitely for you.
The Adidas SL20 is just for anyone who wants to feel fast, without shifting too far away from a comfortable daily running shoe, but still wanting a pair of lightweight running shoes.
Definitely recommended.
Find X2 Pro review: OPPO's finest
It deserves your attention
OPPO has been dominating the budget and midrange space in Asia for many years now, but in the eyes of the rest of the world, the brand is a newcomer. The Chinese company, however, has a track record of innovation, years of R&D, countless experiments awaiting recognition.
Taking center stage is a smartphone that's so good and so refined, that it can seriously compete with the best 2020 has to offer. The Find X2 Pro is the culmination of everything OPPO has been working on for as long as we can remember.
Luxurious finish
First things first, we need to talk about design. I mean, how can you not? With its bright orange faux leather finish and gold accents, it reminds me of those classic Hermes boxes.
People who prefer subdued colors might like the black ceramic option better, but I love how bold and different this orange finish is.
Just please don't put the bundled jelly case on, the Find X2 Pro deserves better. Even the midrange OPPO Reno 2 came bundled with a faux leather case. Not only did it protect the phone, it also made it feel more sturdy and premium.
Speaking of the Reno series, I miss its original symmetrical design. When the first Reno phones came out, I praised OPPO for finally having found a design language they can call their own. It was refreshing to see after several years of seeing iPhone clones from the company.
While the Find X2 doesn't look like an iPhone anymore, the design still feels a bit unoriginal. It reminds me of Huawei's P series that also came in leather finishes.
It also doesn't have that same wow factor the original Find X had when it came out. That phone had a beautiful curved edge-to-edge display and hidden cameras that popped up when prompted. Having said that, while that phone was stunning I remember thinking that it also felt fragile and gimmicky — like an unfinished product.
The Find X2 Pro is the complete opposite. So while its looks can easily get lost in a sea of Android phones, it's built great. and feels solid. And its size? Its size is just right.
It feels great in the hands as it's not hefty like the previous Reno models. It's something you will enjoy holding and using on a daily basis.
That said, I'd take something solid and refined over being blinded by a wow factor that easily fades away.
Oh and before I forget, the Find X2 Pro is finally water and dust resistant — rated IP68. You still shouldn't submerge it in liquid especially with the faux leather finish, but in case it happens you'll know your phone has that extra layer of protection.
Top of the line display and performance
The smartphone display is the one object we look at and interact with the most. That's why it was important for OPPO to put its best display ever on the Find X2 series.
Watching Our Planet on Netflix almost feels too real especially with HDR video enhancement. Colors pop and — more importantly — are accurate.
Outdoors the phone can hold its own. Reading pages and articles for extended periods of time is enjoyable even when the sun is out and bright.
Mobile gamers would also enjoy playing their favorites on the Find X2 Pro as it's powered by Qualcomm's top of the line processor, the Snapdragon 865. Its display boasts of a 120Hz refresh rate — once a feature only found in gaming smartphones. On top of that is 240Hz sampling rate, which might come in handy when you want the phone to register your taps faster than your opponents.
OPPO is proud of its curved displays similar to what we've seen on Samsung phones for many years and more recently on OnePlus devices. While I agree that it's sexy, I've come to prefer flat displays as they are more practical — and everyone on the GadgetMatch team agrees.
Improved user experience
On the Find X2 Pro, OPPO added a new ColorOS feature called Smart Sidebar. By swiping from the edge of the screen, you can access shortcuts so you can launch apps faster.
App icons are also no longer the hodgepodge that they used to be. Overall experience is now more refined, and less iPhone-clone like.
One of the most underrated smartphone features for me is good haptics. OPPO is not highlighting it, and I could understand why, but it's worth mentioning that the overall experience of using the Find X2 Pro is a lot better because of it.
First class cameras
One department OPPO has spent a lot of time on over the last few years is its camera technology. We were there when OPPO first launched its 5x optical zoom at MWC 2017, and 10x lossless zoom at MWC 2019. And if you ask me, all that hard work has paid off.
This year they partnered with Sony to customize the image sensor on the device. It has 100% focusable pixels — meaning, every pixel on the sensor can be used for autofocus. While not significantly faster than top phones in the market, the speed comes in handy when photographing moving subjects.
The new sensor also improves OPPO's already impressive low light performance that we've seen on the previous Reno models. In scenarios where there's barely any light source, Ultra Night Mode 3.0 does a great job in exposing subjects, especially when you use its built-in tripod mode.








Here are some shots we took around New York City before the lockdown.
The phone has two other cameras — an ultra wide angle lens and a 6x optical telephoto lens. The ultra wide angle lens produces less distortion as compared to previous OPPO phones that had the same feature, but it's not as wide as the one found on Samsung's Galaxy S20+.




Here are some sample photos taken with the ultra wide angle lens of the Find X2 Pro.



The rectangular periscopic camera delivers 10X hybrid zoom. OPPO says the photos it takes is as close to those taken with 6x optical zoom. Here are some sample photos.
Here are some comparison shots versus the Samsung Galaxy S20+. The Find X2 Pro has a shallower depth of field.
The Find X2 Pro does a better job at HDR — exposing more of the shadowy areas. Aside from that, the phones did an excellent job although results vary. Which phone did better would depend on personal preference. You can check out the whole camera shootout here.
For any brand to be taken seriously, it has to have an excellent camera and the Find X2 Pro — just like the Reno phones that came before it — delivers. It even recently topped DxOMark smartphone camera rankings, tying Xiaomi's Mi 10 Pro.
Selfie game strong
Selfies get a dedicated section in this review. Let's not forget back in the day, when OPPO was still establishing itself in more markets in Asia, the company dubbed itself the selfie expert.
Its F series were some of the most popular phones because of it. Today, OPPO no longer uses that as a marketing strategy but that doesn't mean it's abandoned its selfie game entirely.
On the Find X2 series, the beauty algorithm has been updated to make skin tones more real. When amped up all the way, you can still end up looking like a cringey porcelain doll. With the right settings, it's able to remove blemishes and add makeup if you want to without completely erasing your pores.
Fastest fast charging technology
Another aspect OPPO has been working on for years is its fast charging technology called VOOC. Its latest iteration is now called SuperVOOC 2.0. It's the fastest charging technology in the industry to date.
The bundled SuperVOOC 2.0 charger can fully juice up the Find X2 Pro's 4620 mAh battery in just 38 minutes. The 3-4 sets of circuit training that I do takes longer than that.
If you're worried that it's too fast and therefore not safe, the Find X2 Pro actually comes with a customized battery safety monitoring chip. It doesn't just monitor the battery status during charging, but also tracks whether the battery is damaged over time.
In addition, OPPO's VOOC technology has always offered five levels of security protection from the power adapter, wire, and in the handset itself. In the years that we've been testing OPPO phones, not once have we encountered problems related to charging, so this claim is something we can vouch for.
Is the OPPO Find X2 Pro your GadgetMatch?
Whether the OPPO Find X2 Pro is for you is not an easy question to answer. I'm not gonna mince words — the Find X2 Pro is expensive. In some markets, its starting price is higher than that of the Samsung Galaxy S20+.
Can it command a high price tag? Yes, and no.
The Find X2 Pro delivered in every aspect, especially in those that are most important to us. Just by holding the phone, you can tell that OPPO spent a lot of time refining the product. The Find X2 Pro has one of the best spec sheets found on smartphones this year as well.
With its expensive price tag, what OPPO is saying is that the Find X2 Pro deserves to be mentioned in the same sentence as the latest iPhone or Galaxy. But those willing to spend a lot of money for an iPhone or a Galaxy are paying to own an Apple or Samsung phone. That's a level of brand prestige that OPPO is aiming to one day achieve.
Bluntly put, a better strategy would be to undercut its competitors with slightly lower pricing. This way users have a compelling incentive to try the brand because if you ask me, the Find X2 Pro is a phone that deserves to be in this league.