Huawei is staying strong: Weekend Rewind
All for its customers
Here are the top stories on GadgetMatch this week.
1. Huawei promises Android Q, potential full refund
It's been a hard year for Huawei following the US government's ban on the company. Things weren't looking good at first but the company appears to have regrouped.
Huawei has confirmed that its EMUI 10 builds, which are based on the yet-to-be-final Android Q, are coming to at least 17 of its existing phones. The list includes its most recent flagship, the P30 Pro. Check out the full list here.
The company also put in place a special warranty program in different markets promising a full refund if ever Google completely cuts ties with Huawei.
2. The Xiaomi-Meitu collab gives birth to Mi CC
Rumors were flying that Xiaomi and Meitu are launching a brand new smartphone. While the phone didn't launch as expected, the lineup and brand line was at least introduced.
The phones will be called Mi CC9 and Mi CC9e but their actual launch date has yet to be revealed. CC stands for "Colorful & Creative", while "9" signifies the company's ninth year anniversary. It's developed by the Chic & Cool 90, Xiaomi's youngest development team comprised of art students.
3. ASUS launches Zenfone 6 in India under a different name
The Zenfone 6 has made its way to India but in a different name. Called the ASUS 6z, the company was forced to launch its newest flagship due to a trademark conflict. So essentially…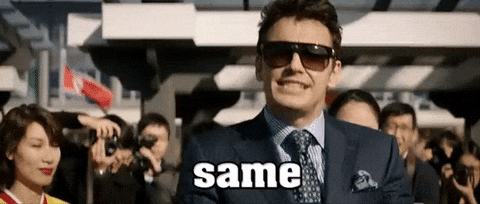 Watch our Unboxing and Hands-On if you're curious about this new flagship from ASUS.
4. Apple recalls 15-inch MacBook Pros
If you own a 15-inch MacBook Pro that's not yet the one with the touch bar and was purchased anywhere between September 15 to February 17, we have bad news for you — it may be susceptible to some overheating.

Fear not though, as Apple is ready to replace your battery because they don't want this thing to explode on everyone's faces.
Read here to know how to find out if your MacBook Pro is eligible for the free battery replacement.
5. Tech brands celebrate Pride Month
June is Pride month and several brands usually participate by plastering a rainbow all over their logos and products. However, celebrating the rights of the LGBTQ+ community should go beyond that.

On this list, we rundown the tech companies that truly embrace the community. They do it by hiring and advocating on behalf of underrepresented minorities, including LGBTQ+ people.
---
Weekend Rewind is our roundup of top news and features you might have missed for the week. We know the world of technology can be overwhelming and not everyone has the time to get up to speed with everything — and that includes us. So sit back, relax, and enjoy the rewind.
Samsung Galaxy M31: How long does a 6000mAh battery lasts?
We took the phone out for a spin!
Having long-lasting device is a must when you need to stay connected.  When Samsung proudly introduced the Galaxy M31 with a  6,000mAh battery, it's like god heard my woes. No more reliance on power banks and hogging wall sockets!
But how long does a 6000mAh battery last, especially for someone who's overly attached to his smartphone? To find the answer, we fully charged a Galaxy M31 to see if it will last more than my ex-flings (or a day, in this case).
Hour 00: Making you mine
It was 2:20 PM when I took the fully charged Galaxy M31 to finish setting it up, and personalize it as my new daily driver for god knows how long. If you're familiar with Samsung's One UI 2.0, navigating the phone is a breeze.
I installed my essential apps — particularly Spotify — and spent at least an hour and a half to finish personalizing the phone. It was almost four in the afternoon when I decided to take a nap, with the battery currently sitting at 96 percent.
Hour 02: Vibing with your quirks
Thirty minutes later, I woke up from incessant sweating caused by a vexatious, humid atmosphere. When I checked the phone, I wasn't surprised to see it drop to 95 percent. After all, Spotify was still playing on the background. I started prepping up to take a bath while dancing to "Mamma Mia" (I do hope youngins still know this classic).
Most of my Sundays are usually spent doing different hobbies, but having to test a phone's battery life derailed my perfectly laid up weekend plan.
In lieu of doing things that feed my soul, I watched The Half Of It on Netflix and played Mobile Legends: Bang Bang in between supper, hourly snacks, skincare, and prepping myself to sleep.
Hour 08: Quarter good
Even with an annoying notch, watching and playing on a Super AMOLED screen is still a treat. I'm accustomed to using flagship smartphones, but the Galaxy M31 packed a punch for a midrange phone.
It's powered by an Exynos 9611 chipset (which caused some heating), and a 6B RAM, and 128GB internal storage. A hiccup-free experience is guaranteed!
It was 10:10 PM when I turned the Wi-Fi off so I can sleep peacefully. The battery currently sits at 76 percent.
Hour 15: Staying strong
My nights are constantly haunted by my crushing regrets. In between interrupted periods of sleep, the phone's battery sat at 75 percent. I decided to get out of the bed around 5 in the morning, planning a full day ahead.
I started catching up with news while hydrating myself with lemon water. Afterward, I opened my favorite app — Nike Training Club — to perform morning stretches. It offers quick, guided workouts for different purposes: strength, endurance, mobility, and flexibility.
Before I start my workout, I brought along my Galaxy Buds and Galaxy Fit E. If you're deep into Samsung's ecosystem, you'll be disappointed with the unavailability of Galaxy Buds' plugin, so no wireless listening for you. Although, you can rely on the Galaxy M31's loudspeakers. Thankfully, the phone still connects seamlessly with my Galaxy Fit E.
At 6:25 AM, the battery dropped to 70 percent after conducting my morning routine. Do note that Spotify is constantly playing, even when I'm not actively using my phone. (Life without music sucks.)
Hour 17: Picture-perfect memories
It was almost seven in the morning when I started shooting a friend's baked goods. As I sung to Taylor Swift's "Death by a Thousand Cuts", I let myself have fun using the Galaxy M31's quad-camera setup.
I wrapped up around 7:19 AM with a 67 percent battery life. I took a bath and drove to Starbucks to get my favorite cold brew. Along the way, I took some selfies and snaps and uploaded them to Instagram Stories.
Hour 20 to 28: The last hurrah
I was back at my desk around 10 AM and started my daily grind. The phone sat at 43 percent after heavy and constant usage. I pulled my laptop and started working. Even with a bigger screen, I still used my phone to respond to messages, moderate social media pages, and watch on Netflix while eating.
The phone's battery dipped to 15 percent at 6:48 PM, when my shift was about to end. To my astonishment, the Galaxy M31 lasted more than 28 hours on a single charge.
I charged the device at 7:08 PM and left it while I had dinner, took a bath, and did some house chores. It took at least three hours to fully charge the device from 15 to 95 percent, using its 15W fast charging adapter via USB-C.
On a side note, the Galaxy M31's battery is such a rocker when left on standby mode. On a Tuesday afternoon, I left a fully charged Galaxy M31 in a safe. I checked back Saturday afternoon, and I was surprised to see its battery dipped from 100 percent to 33 percent.
Is it your GadgetMatch?
Summing it up, the Galaxy M31 is a capable and dependable midrange smartphone. It offers reliable performance with a battery that can keep up with you for more than a day. If you're a power user looking for an affordable handset with no bells and whistles, this one is for you.
The Galaxy M31 is currently available in Black and Blue and retails for PhP 13,990 (US$ 283). It's online-exclusive and will be available for purchase at Samsung's Online store.
6 tips to make your phone more private and secure
Exercise caution during these times
Your smartphone is capable of gathering and collecting personal information. As such, malicious hackers are always looking for ways to break into your phone to gain that valuable information. Meanwhile, big tech companies and governments are actively developing discrete methods of tracking you through your smartphone.
Thus, it is important to protect your smartphone's privacy and security. However, it can be daunting to do that if you don't know where to begin. With many privacy and security guidelines out there, it can be confusing where to look for protection.
Luckily, it's easy to make your phone more private and secure. These tips are easy to do, and can be accomplished in an hour. Remember though, that the level of protection varies for different people.
These tips aren't intended for the privacy paranoid. Instead, they act as tips on ensuring that you have the baseline privacy and security protection for your smartphone.
1. Change your device's privacy settings
"It starts with you," so the saying goes. The same tip also applies to making your device more private and secure. You have to start by changing your device's setting.
Unfortunately for you, some default settings actually harm your device's privacy and security. For example, your device may have analytics turned on by default — this violates privacy by sending data to third-party companies without your consent.
Changing the default privacy settings in iOS is simple and intuitive. All you need to do is to head over to the Settings app and scroll to the Privacy menu down below. Here, you'll see a lot of things that you can change.
On the Android side, you'll usually find the privacy settings for your device on the list of menus under your phone's settings app. Like in iOS, you'll see a lot of things that you can change to make your device more private.
These include limiting or opting out of ad personalization, turning off analytics, and changing notifications to display only the app name.
2. Review individual app permissions
Most apps that you use every day ask for permissions. These act as barriers that stop apps from mindlessly retrieving sensitive data.
Treat permissions as a powerful tool for safeguarding your privacy and security. Likewise, most permissions are important enough that you need to be more mindful of what apps you're allowing and not allowing.
Common permissions include access to the camera, microphone, contacts, SMS, and location. There's no exact rule to determining what permission should be allowed for an app.
However, as a general rule of thumb, know first the advertised function of a certain app. A calculator app shouldn't ask for your microphone if, in the first place, it doesn't tout voice input as a function.
For messaging apps, you'll obviously need to allow contacts and SMS access. These apps will also need the camera and microphone access for video calling purposes.
Social media apps commonly require access to contacts, camera, and location. Meanwhile, utility apps should have minimum permissions from the get-go.
3. Use a VPN
You may have heard about someone using a VPN to unblock shows from Netflix or view restricted websites. Basically, a Virtual Private Network (VPN) routes your connection to multiple servers around the world. As such, you also end up with an IP address that hides your real location.
This is a huge deal especially for some websites or services that hide content depending on a user's location. It's also a boon for your privacy and security.
VPNs also protect your privacy by feeding false location information to most advertisers on the web. Most websites today have ads that track users wherever they go. Companies have sophisticated methods of tracking and building user profiles. This violates users' privacy and security.
There are a lot of VPN services to choose from in this day and age. However, some VPN services actually leak sensitive information. On top of that, some of them have monthly data allocation and speed caps.
Some of the reputable VPN services out there include ProtonVPN, Private Internet Access, TunnelBear, and NordVPN. It's also worth checking out Mullvad, SurfShark, and IPVanish.
Configuring VPNs is easy. You just have to follow the instructions given by your selected VPN provider.
4. Install messaging apps with encryption.
We use messaging apps to stay connected with our friends and families. However, not all messaging apps are built equally.
Some messaging apps don't implement end-to-end encryption (E2E encryption), allowing malicious hackers and third-party companies to access your valuable information without your permission.
End-to-end encryption protects your valuable data by making your messages hard to read for hackers and companies. That means that even if a company that owns a messaging app gets hacked, they will only see random blobs of data instead of other people's messages.
By now, most messaging apps in the market use end-to-end encryption. However, most apps only encrypt your data while in transit, which means that your message is safe while it travels across servers.
The messages that reside in your device aren't encrypted at all, so hackers and companies can retrieve any information using sophisticated methods such as apps that harvest data in the background.
There are quite a good number of messaging apps that offer full E2E encryption. One of the most popular is Signal — a messaging app used by the famous NSA whistleblower Edward Snowden. You only use a mobile number to create a Signal account, mitigating the need for emails and passwords. It also has quite an extensive list of features that even rival Facebook Messenger.
Other apps that offer full E2E encryption includes ThreeMa, WhatsApp, and Wire. Telegram and Viber also offer E2E encryption by default.
5. Consider using a secure browser
Chances are, the browser that you're using today is Google Chrome. Many people use Chrome since its fast, simple, and just works.
However, it's also one of the worst browsers to use for safeguarding personal privacy and security. After all, it is owned by Google. It's common knowledge by now that Google thrives on a business that doesn't totally safeguard your privacy and security.
There are other browsers out there that offer a better private browsing mode. Among them is Mozilla Firefox, which offers tracking prevention by default. Firefox's tracking prevention blocks ads and other web elements that try to gather personal information as you browse the web.
Other browsers that have tracking prevention includes Microsoft Edge and Brave Browser. Safari also blocks trackers now, and you'll see privacy reports in the future as part of macOS Big Sur.
You may have also heard of Tor Browser. Using Tor Browser is recommended if you want your browsing activity to be more private and secure. Keep in mind though, that browsing is much slower since it routes your network connection to different servers all around the world.
6. Store passwords with a password manager.
In this day and age, you should be using a password manager to manage your website logins. After using one, you'll wonder why you haven't used one sooner.
Password managers are convenient. Most of them feature one-click autofill which automatically fills in your username and password in the corresponding field. You'll no longer have to enter your information manually. On top of that, you protect your privacy against snoopers.
Most password managers can also generate strong passwords for you. You don't have to think about what unique word you'll use when asked for a password.
More importantly, you no longer have to reuse an old password which just increases the chances of a hacker gaining access to your accounts. Some even have a password monitor feature, which alerts you if the password you used was retrieved by hackers.
Some of the best password managers out there include LastPass, Dashlane, and Bitwarden.
BONUS: Don't give your personal info in an instant
This sounds simple but it's something that we need to share with everyone. Especially our loved ones who don't know better about giving out their personal information.
This not only applies in the digital world but also in the real world. After all, someone is bound to mishandle or abuse your personal data. The best course of action is to always ask if sensitive information is needed at all.
In digital terms, that means checking out an app or a website's privacy policy for any mention of what data is needed to gain access to their service. However, privacy policies tend to get long, so we might be lazy enough to know why a piece of data is needed.
As a rule of thumb, always exercise caution when giving out personal information. If possible, limit any personal information to your name, email address, mobile number, and approximate location.
Making your device more secure and private doesn't have to be tedious. These simple tips are easy enough to follow but will ensure a more private experience for you and your device.
These tips, however, only scratch the surface. Ensuring your device is private and secure is a proactive approach that requires one to be cautious of their data at all times.
LG Velvet Review: New breed of flagship killer?
Over the years, LG was once a pioneer in the smartphone industry with their G and V smartphone series. These phones are packed with a lot of punch and boast new and exciting features.
But LG has forgotten one thing, and that is how to fix their unexciting phone designs. From the G7 ThinQ all the way to V50 ThinQ 5G, those phones almost look unchanged. They might have been minor changes with the newer V60 ThinQ 5G, but it's still not as eye-catching as other contenders.
The LG Velvet isn't a replacement to their ever-existing flagship series. Instead, LG tries to reimagine things by making sure they produce products that cater the needs of not just tech nerds, but other types of consumers as well.
Here's our in-depth review of the LG Velvet.