Back in 2014, ASUS debuted its own line of smartphones amid declining PC sales. And despite being the new kid on the block, the Taiwanese electronics maker managed to do relatively well in a market that has tripped up so many others, some of which had been in the business for decades and were considered infallible.
And it did so without reinventing the wheel like Apple or trying lots of different things and learning from what works like Samsung; ASUS instead took a page from its playbook on selling computers and parts and focused on undercutting the competition for the lowest-priced phone with decent specs. The effort paid off to the tune of 8.5 million ZenFones.
The following year, in 2015, ASUS adopted a similar strategy for the ZenFone 2 and sold over 20 million units. Not quite iPhone numbers, but not bad for a first and second run. The success of the ZenFone range put ASUS on the map as a serious alternative to the usual mainstream suspects and a brand to watch for 2016.
Now on its third iteration, the ZenFone is back, better than ever, as smartphone sequels tend to be. The game plan hasn't changed — the ZenFone 3 base model is about as specced out as it can get under a reasonable price ceiling — but the competition has improved dramatically. In particular, Chinese OEMs have improved to the satisfaction of Westerners and the international tech community.
So the question now is: Has ASUS done enough to keep the momentum on its side, or has it fallen behind the curve? We'll get to that later.
First, let's get one important thing out of the way: The unit we have carries the model number ZE552KL; it has a 5.5-inch screen and a Qualcomm Snapdragon 625 system-on-a-chip with 4GB of RAM and 64GB of expandable flash storage. That said, our observations only apply to the said variant, and that your mileage may vary depending on which ZenFone 3 version you purchase.
The biggest change to the third-generation ZenFone is also the most obvious; the exterior has been tweaked and refined for 2016, with ASUS ditching plastic for a slab of glass and metal that's begging to be touched and cradled in the hand. The ZenFone 3 is by far the prettiest smartphone the company's ever created — and possibly the prettiest in its class.
It's thinner and lighter than its predecessor; the polished, precision-cut aluminum frame that holds the two parts of the enclosure together is a thing of beauty; antenna bands that may otherwise detract from good design are almost inconspicuous. And to make it stand out even more, the concentric-circle detailing — a signature feature of ASUS smartphones — has been pushed to the back of the device, along with the ASUS branding.
Speaking of the back, there's a pill-shaped fingerprint reader that looks like a home button but isn't. The hardware isn't as accurate as the one on the iPhone 6s, and isn't as fast as the Vivo V3 Max's. But it works surprisingly well enough on its own merits. Not to mention, you can use it to answer a call or quickly fire up the camera app for candid, casual shots.
There's nothing ostentatious about the phone's front, except for maybe the thickness of the bezels; it's plain, like the set of non-backlit touch buttons below the 5.5-inch display. The screen is bright and vibrant and evenly lit, which translate to good visibility outdoors or in a well-lit environment.
Colors are rendered with fidelity, and images and text appear sharp despite ASUS' decision to turn down a 2K panel at a time when 1080p is no longer the gold standard. And to be fair, the screen is one of the better ones we've seen all year. Besides, it's a big ask for the untrained eye to genuinely care about the extra pixels.
Audiophiles may be pleased to know the ZenFone 3 has a five-magnet speaker for improved audio clarity and quality. It's also capable of playing uncompressed music at higher-than-CD quality. At least, that's what we've been told.
We tested a couple of high-res tracks using the provided earphones, then compared the audio quality to that of a premium Samsung phone. Both sounded pretty decent, though we probably could have come up with a winner had we slipped on a pair of studio headphones. Still, that the ZenFone 3 can hang with a product twice its retail value is reason for cheer and optimism.
Deeper inside the assembly sits an octa-core Snapdragon 625 processor, 4GB of RAM, and 64GB of flash storage that can be expanded using a microSD card. At this point, it bears noting the microSD expansion slot doubles as a cutout for a nano SIM card, meaning you'll have to choose between having two mobile numbers in one phone or providing more space for your apps and files.
The ZenFone 3 runs smoothly on Android 6.0 Marshmallow and the latest ZenUI overlay that's been updated with new icons and wallpapers and the Game Genie app. The latter allows you to record game clips or stream games directly to YouTube or Twitch. Bloatware is still very much alive in ZenUI; thankfully, ASUS gives you the option of deleting or disabling almost every app that comes preinstalled.
Gaming performance is top-notch; AAA games like Asphalt 8 and Modern Combat 5: Blackout play at optimal frame rates; even NBA 2K16 for Android runs without a hitch when settings are toned down. More impressively, even during a prolonged gaming session, the phone remains cool to the touch, which is something we can't say about the Intel-based ZenFone 2. ASUS made the right move switching to Qualcomm's chips.
You get a megapixel bump on the ZenFone 3, too; the rear-facer steps up to a 16-megapixel sensor, while the selfie camera now goes up to 8 megapixels and can record 1080p video.
In case you're wondering, both cameras offer a maximum aperture opening of f/2.0. The main shooter combines optical image stabilization and digital image stabilization to reduce the annoying blurriness caused by shaky hands. Its improved autofocus system, on the other hand, allows it to lock onto subjects in a fraction of a second in ideal situations.
Under a bright sun, the ZenFone 3 provides plenty of detail and some shallow depth of field. In low light or challenging light conditions, it's capable of producing serviceable photos and video where other midrange devices would flounder.
The stock camera app offers a Manual mode that lets you tinker with the finer points of photography, such as ISO, shutter speed, and white balance, but that's not to say ASUS' intelligent Auto mode isn't dependable. There are several other camera modes to help you get the right shot, like HDR, Low Light, and Panorama; there's even one for creating GIFs, the internet's favorite medium of expression.
Battery life is another massive plus. We found the 3,000mAh cell can stretch to a day and a half of moderate to heavy use. Even the most demanding users should be able to get at least a full day out of the ZenFone 3.
In our testing, we ended up with a screen-on time of 7 hours and 40 minutes, or almost double the average of some Android phones we've used in the past — including the ZenFone 2. And that's without even activating Power saving or Super power saving mode.
We're overly impressed with the longevity of the battery — to the point that we're willing to overlook the fact it takes between 100 and 120 minutes to get it to 100 percent capacity, and that the new Type-C port on the bottom doesn't support quick charging, unlike last year's model.
What a difference a year makes: 2016's ZenFone is an across-the-board improvement over what came before. It's not perfect, but the shortcomings are easy to overlook this time around. The ZenFone 3 is prettier and nicer to hold and more capable and longer-lasting; in short, it's everything you want in a sequel.
ASUS hasn't released pricing information in most countries where the ZenFone 3 will be sold. We do know the 5.5-inch version officially sells for 9,990 Taiwanese dollars, the equivalent of $320, in its country of origin. That's excellent value for a phone of this size and caliber.
However, despite that glowing endorsement, recommending anything north of $300 is getting harder and harder these days, as companies like OnePlus and Xiaomi continue to weaken the influence of established brands and rock the market to the core with products that are as cheap and as pleasurable to use as possible. The ZenFone 3, however exceptional it is, is not insulated from this reality.
If you can wait a bit to see what else comes out in the next couple of months, you may be rewarded with something better, say, a discounted OnePlus 3.
[irp posts="12232″ name="ASUS ZenFone 3 Zoom review"]
adidas SL20 review: Feel like running as fast as The Flash
adidas' best running shoe so far!
About a month ago Adidas released a new running shoe called the Adidas SL20 — this shoe was part of the recent Adidas "Faster Than" campaign where they talked about how being "fast" is not something that's only reserved for elite runners, and that speed isn't always just about distance and time.
Instead, Adidas emphasises that "fast" is more of a personal feeling, which everyone can experience, even if you don't think of yourself as a "fast" runner. They backed this up with a series of videos from all types of people, who run just because they enjoy it.
I have been really intrigued about this shoe because I saw a bunch of people post about it in the Adidas Runners Kuala Lumpur group. As you might already know Adidas has their own Runners group in major cities around the world and they can be super useful to keep you motivated — like right now in Malaysia we're under a lockdown because of the current pandemic.
All runs are on pause but the Adidas Runners KL group has been posting live workout at home sessions which is pretty good and definitely motivates you to stay in shape and workout even from home.
Starting with a bit of a history lesson, the SL20 is a spiritual successor to the ol' Adidas SL72 that dropped way back in 1972. This was a shoe that was designed to be used in the German Olympics at the time, and was worn by a bunch of athletes back then.
SL stands for "Super Light" and it lives up to its name. With the SL20, Adidas designed a lightweight running shoe that is meant to cater to all types of runners, and all speeds, made just for anyone who wants to feel fast. It weighs just about 238 grams, making it one of the lightest running shoes around. Though it is slightly heavier than the Adios 5.
You realize this from the second you slip these on. The SL20 is a shoe that just makes you feel fast, and you really feel like running when you're wearing them which is a really good thing for a running shoe.
This is my first pair of really lightweight running shoes. If you've never worn a pair of lightweight running shoes before, this will feel like a whole new dimension. That being said, I should mention that these are meant more for short, fast runs rather than long-distance ones.
Design and Construction
When you first pick up the SL20 it's very clear that the choice of materials was meant to make sure the shoe is as light as possible. There's a new Light Strike midsole which is much lighter than Boost. But it also has the torsion system, a heel counter, and Continental just like what you'd find on the much more expensive Adidas Ultraboost, which is sweet.
You can see we got the awesome Black-White-and-Orange colorway which is the main marketing colorway for the SL20.
The shoe also comes in a cool black-white-and-gold colorway, along with a more formal all-black colorway as well in case you want something a little more low-key.
Starting with the upper, the SL20 is made of an engineered mesh material which feels extremely thin and a major contributor to the whole lightweight nature of this shoe.
The material seems tough enough but as with any shoe with a thin, breathable upper you'll want to make sure you wear thicker socks or keep a close watch on your toenails, so you don't end up accidentally poking through it.
Similarly, the tongue also has no padding, being just a thin piece of lightweight fabric. The laces are also pretty soft and there are two extra eyelets up top in case you want an even more snug fit.
One small detail that I really liked was the SL20 branding on the lace tips that is color matched to the three stripes on the shoe.
I also noticed that the lacing is also slightly asymmetrical with a bias towards the medial side which helps with that lockdown feeling, and medial support.
Moving on to the heel area, the SL20 has an integrated heel counter which means that unlike the external heel counter which you'd see on the Ultraboost 20, this one is all internal. The heel counter is made of a hard material which allows you to easily slip your foot into the shoe, but also does a great job at locking your heel into place.
Coming to the midsole, as mentioned earlier, it's made out of a new material called "Lightstrike " which is significantly lighter than Boost, which most of y'all have probably heard about. But I'll talk about the midsole later on.
Underneath that, you have the Continental stretchweb outsole with the red torsion propulsion system integrated into the sole. This gives the shoe more structure and control.
Then there's the heel, which is more stiff and supportive but I'll talk about the entire midsole and outsole later on. And for those of you who aren't as familiar with Adidas sneakers, yes it's that Continental, the tire maker.
All in all it's a great looking shoe, with a lot of visual attention to detail in its design.
Quite snug, go up at least half a size
In terms of fit,  the SL20 is supposed to fit true-to-size but it's a bit of a narrow shoe with a rigid toe-box. Since I have wide feet, Adidas sent me a size up which fits pretty well. I'd definitely advise trying these on in a store if you could, because the engineered mesh upper here is not a very stretchable fabric.
So if you have wide feet like I do, you might want to go up half a size or even up a full size. In case you were wondering, the heel-to-toe drop here is the usual 10mm with a stack height of 29/19.
The light in Lightstrike is truly light
Coming to performance, as I have mentioned — the SL20 feels incredibly light, and you feel it immediately as you start running with them. The engineered mesh upper is weirdly lightweight as if it's not even there, and the new Lightstrike foam has a good amount of energy return as well.
The Lightstrike foam itself is pretty interesting. It was originally designed for use in basketball shoes, with the thought being that the foam would have enough cushioning, lightweight, but still be very responsive with some court-feel especially with the kind of lateral movement you see in basketball.
It was first introduced in 2018 in the signature sneakers of former NBA MVP James Harden, before also moving on to the Adizero series of running shoes.
With this purpose in mind, Lightstrike is slightly harder than Boost cushioning, sacrificing some of that soft comfort for better energy return instead. This cushioning, along with the lightweight upper, is the reason why you want to go faster in these shoes.
I found myself running slightly faster with these on, and I'm not even sure why. Maybe it was just a psychological feeling of wearing such lightweight shoes, or maybe it's the overall package of the SL20.
The Torsion system allows for a nice, springy toe-off, and also helps with the energy transition from heel to toe, allowing your foot to go back into its normal state during each strike, and the heel counter keeps your feet firmly locked in.
The slightly harder midsole does mean these are best suited for short distance runs. You could still wear them for long distance or marathon running, but the Lightstrike foam midsole is not as soft a cushion as one would like for a long distance running shoe.
For sprints and everyday jogs, the SL20 is freaking fantastic. But for long distance runs, you might want to check out the Ultraboost 20 or even the ASICS GEL-Nimbus 22 instead.
These shoes really are a lot of fun to run in because they're just so darn lightweight, with great energy return, that push-off sensation really is amazing so maybe some of y'all might actually like them for long distance runs as well.
Coming to the SL20 outsole, it's worth noting that you can also feel any stones or pebbles under your foot with these so they really aren't meant for off-road or cross country runs either — just a road or street runner.
The Continental stretchweb outsole is a great addition, just like what we've experienced on Ultraboost for a while now. These are some of the grippiest rubber outsoles around and this means running on even wet roads is not an issue.
I wouldn't recommend testing these out on icy streets. I'm always paranoid about falling where ice is involved because I've only lived in tropical weather countries, but apart from that, the outsole has no issues gripping and keeping traction even on the rainiest of days.
Overall the Adidas SL20 falls more in the stable end of the spectrum, compared to many other lightweight running shoes. While I still think of it as a neutral running shoe, it has a pretty reasonable amount of stability.
Is this your SneakerMatch?
The Adidas SL20 is just a fantastic running shoe designed for runners who want to run fast. It doesn't matter what your definition of fast is, because this pair will honestly just make you feel fast when you're running with them.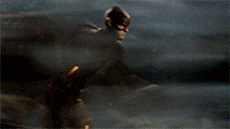 If you're looking for a pair of lightweight running shoes, this is pretty much one of the best options out there right now.
The only real alternative comes from Adidas itself — the Adidas Adizero Boston 8 and the Adidas Adizero Adios 5 — both of which look very similar now to the SL20.
All three belong to the lightweight running shoe category, and they weigh almost the same but the primary difference is their uppers and midsoles, and how they feel when running. Both the Boston and Adios have slightly more premium upper construction, and both have Boost in the midsole, which also means they cost a lot more than the SL20.
The Adios feels more like a racing shoe and offers the least in terms of comfort, whereas the Boston is more of an all-round running shoe. It's firmer and harder than the SL20 but also softer and more comfortable than the Adios.
Out of all three, I think the SL20 is the most comfortable, though of course not as comfortable as the heavier SolarBoost or Ultraboost sneakers.
Bif you're looking for a lightweight running shoe to get you started with running or just to be your first lightweight running shoe, I think the SL20 is for you. Even if you are a trained runner who wants a secondary pair of "fast" shoes — these are definitely for you.
The Adidas SL20 is just for anyone who wants to feel fast, without shifting too far away from a comfortable daily running shoe, but still wanting a pair of lightweight running shoes.
Definitely recommended.
Find X2 Pro review: OPPO's finest
It deserves your attention
OPPO has been dominating the budget and midrange space in Asia for many years now, but in the eyes of the rest of the world, the brand is a newcomer. The Chinese company, however, has a track record of innovation, years of R&D, countless experiments awaiting recognition.
Taking center stage is a smartphone that's so good and so refined, that it can seriously compete with the best 2020 has to offer. The Find X2 Pro is the culmination of everything OPPO has been working on for as long as we can remember.
Luxurious finish
First things first, we need to talk about design. I mean, how can you not? With its bright orange faux leather finish and gold accents, it reminds me of those classic Hermes boxes.
People who prefer subdued colors might like the black ceramic option better, but I love how bold and different this orange finish is.
Just please don't put the bundled jelly case on, the Find X2 Pro deserves better. Even the midrange OPPO Reno 2 came bundled with a faux leather case. Not only did it protect the phone, it also made it feel more sturdy and premium.
Speaking of the Reno series, I miss its original symmetrical design. When the first Reno phones came out, I praised OPPO for finally having found a design language they can call their own. It was refreshing to see after several years of seeing iPhone clones from the company.
While the Find X2 doesn't look like an iPhone anymore, the design still feels a bit unoriginal. It reminds me of Huawei's P series that also came in leather finishes.
It also doesn't have that same wow factor the original Find X had when it came out. That phone had a beautiful curved edge-to-edge display and hidden cameras that popped up when prompted. Having said that, while that phone was stunning I remember thinking that it also felt fragile and gimmicky — like an unfinished product.
The Find X2 Pro is the complete opposite. So while its looks can easily get lost in a sea of Android phones, it's built great. and feels solid. And its size? Its size is just right.
It feels great in the hands as it's not hefty like the previous Reno models. It's something you will enjoy holding and using on a daily basis.
That said, I'd take something solid and refined over being blinded by a wow factor that easily fades away.
Oh and before I forget, the Find X2 Pro is finally water and dust resistant — rated IP68. You still shouldn't submerge it in liquid especially with the faux leather finish, but in case it happens you'll know your phone has that extra layer of protection.
Top of the line display and performance
The smartphone display is the one object we look at and interact with the most. That's why it was important for OPPO to put its best display ever on the Find X2 series.
Watching Our Planet on Netflix almost feels too real especially with HDR video enhancement. Colors pop and — more importantly — are accurate.
Outdoors the phone can hold its own. Reading pages and articles for extended periods of time is enjoyable even when the sun is out and bright.
Mobile gamers would also enjoy playing their favorites on the Find X2 Pro as it's powered by Qualcomm's top of the line processor, the Snapdragon 865. Its display boasts of a 120Hz refresh rate — once a feature only found in gaming smartphones. On top of that is 240Hz sampling rate, which might come in handy when you want the phone to register your taps faster than your opponents.
OPPO is proud of its curved displays similar to what we've seen on Samsung phones for many years and more recently on OnePlus devices. While I agree that it's sexy, I've come to prefer flat displays as they are more practical — and everyone on the GadgetMatch team agrees.
Improved user experience
On the Find X2 Pro, OPPO added a new ColorOS feature called Smart Sidebar. By swiping from the edge of the screen, you can access shortcuts so you can launch apps faster.
App icons are also no longer the hodgepodge that they used to be. Overall experience is now more refined, and less iPhone-clone like.
One of the most underrated smartphone features for me is good haptics. OPPO is not highlighting it, and I could understand why, but it's worth mentioning that the overall experience of using the Find X2 Pro is a lot better because of it.
First class cameras
One department OPPO has spent a lot of time on over the last few years is its camera technology. We were there when OPPO first launched its 5x optical zoom at MWC 2017, and 10x lossless zoom at MWC 2019. And if you ask me, all that hard work has paid off.
This year they partnered with Sony to customize the image sensor on the device. It has 100% focusable pixels — meaning, every pixel on the sensor can be used for autofocus. While not significantly faster than top phones in the market, the speed comes in handy when photographing moving subjects.
The new sensor also improves OPPO's already impressive low light performance that we've seen on the previous Reno models. In scenarios where there's barely any light source, Ultra Night Mode 3.0 does a great job in exposing subjects, especially when you use its built-in tripod mode.








Here are some shots we took around New York City before the lockdown.
The phone has two other cameras — an ultra wide angle lens and a 6x optical telephoto lens. The ultra wide angle lens produces less distortion as compared to previous OPPO phones that had the same feature, but it's not as wide as the one found on Samsung's Galaxy S20+.




Here are some sample photos taken with the ultra wide angle lens of the Find X2 Pro.



The rectangular periscopic camera delivers 10X hybrid zoom. OPPO says the photos it takes is as close to those taken with 6x optical zoom. Here are some sample photos.
Here are some comparison shots versus the Samsung Galaxy S20+. The Find X2 Pro has a shallower depth of field.
The Find X2 Pro does a better job at HDR — exposing more of the shadowy areas. Aside from that, the phones did an excellent job although results vary. Which phone did better would depend on personal preference. You can check out the whole camera shootout here.
For any brand to be taken seriously, it has to have an excellent camera and the Find X2 Pro — just like the Reno phones that came before it — delivers. It even recently topped DxOMark smartphone camera rankings, tying Xiaomi's Mi 10 Pro.
Selfie game strong
Selfies get a dedicated section in this review. Let's not forget back in the day, when OPPO was still establishing itself in more markets in Asia, the company dubbed itself the selfie expert.
Its F series were some of the most popular phones because of it. Today, OPPO no longer uses that as a marketing strategy but that doesn't mean it's abandoned its selfie game entirely.
On the Find X2 series, the beauty algorithm has been updated to make skin tones more real. When amped up all the way, you can still end up looking like a cringey porcelain doll. With the right settings, it's able to remove blemishes and add makeup if you want to without completely erasing your pores.
Fastest fast charging technology
Another aspect OPPO has been working on for years is its fast charging technology called VOOC. Its latest iteration is now called SuperVOOC 2.0. It's the fastest charging technology in the industry to date.
The bundled SuperVOOC 2.0 charger can fully juice up the Find X2 Pro's 4620 mAh battery in just 38 minutes. The 3-4 sets of circuit training that I do takes longer than that.
If you're worried that it's too fast and therefore not safe, the Find X2 Pro actually comes with a customized battery safety monitoring chip. It doesn't just monitor the battery status during charging, but also tracks whether the battery is damaged over time.
In addition, OPPO's VOOC technology has always offered five levels of security protection from the power adapter, wire, and in the handset itself. In the years that we've been testing OPPO phones, not once have we encountered problems related to charging, so this claim is something we can vouch for.
Is the OPPO Find X2 Pro your GadgetMatch?
Whether the OPPO Find X2 Pro is for you is not an easy question to answer. I'm not gonna mince words — the Find X2 Pro is expensive. In some markets, its starting price is higher than that of the Samsung Galaxy S20+.
Can it command a high price tag? Yes, and no.
The Find X2 Pro delivered in every aspect, especially in those that are most important to us. Just by holding the phone, you can tell that OPPO spent a lot of time refining the product. The Find X2 Pro has one of the best spec sheets found on smartphones this year as well.
With its expensive price tag, what OPPO is saying is that the Find X2 Pro deserves to be mentioned in the same sentence as the latest iPhone or Galaxy. But those willing to spend a lot of money for an iPhone or a Galaxy are paying to own an Apple or Samsung phone. That's a level of brand prestige that OPPO is aiming to one day achieve.
Bluntly put, a better strategy would be to undercut its competitors with slightly lower pricing. This way users have a compelling incentive to try the brand because if you ask me, the Find X2 Pro is a phone that deserves to be in this league.
Which Samsung Galaxy S20 is your GadgetMatch?
Three phones, three Matchketeers
As you may already know, the Samsung Galaxy S20 series has three phones — the Galaxy S20, Galaxy S20+, and Galaxy S20 Ultra. We were fortunate enough to get a hold of all three, so three different members of our team took one each and here we'll discuss what liked and didn't like about these phones.
Hopefully, this can help you decide which of the three to get. That is, perhaps, after we go through this whole COVID-19 pandemic. So while you're staying home, here's something to read.
The first obvious difference is size. How did you feel about the one you got? 
Rodneil [Galaxy S20 Ultra]: The Samsung Galaxy S20 Ultra is HUGE. I'm saying this as a fan of the Note series and generally large display smartphones. But this phone just really feels humongous.
For context, I have been using the iPhone 11 Pro for months which might have made the size transition more obvious than it would have been had I been using another Android flagship.
MJ [Galaxy S20]: I loved it. The Galaxy S20 fit perfectly in my tiny hands! This may be bad, but I found myself glued to my smartphone for a few days now, only because my phone's easier to hold, carry, and use. I'm done with big smartphones!
Vincenz [Galaxy S20+]: As someone who has big hands, I like the form factor of the Galaxy S20+. I tried holding other Galaxy S20 phones but I'm gonna say the Galaxy S20+ is the perfect fit since the Galaxy S20 feels a little bit small and the Galaxy S20 Ultra is thicker, and heavier.
Did it affect your usage? How and why? 
Rodneil: I felt less inclined to take it out to get some quick snaps. It almost feels like carrying a mirrorless camera. Almost. It's colossal and nearly impossible to use with only just one hand. It almost discourages me to use one of its highlight features which is the camera.
That said, the size and display made it pretty great for media consumption as well as editing a few quick clips. While we're at it, I'd like to mention how the screen recording then subsequently editing and trimming on an app caused it to significantly heat up. And I didn't even do much editing. I just trimmed and resized a clip.
I swear I uploaded this for work purposes pic.twitter.com/tYnZstNaQ1

— Rodneil M. Quiteles (@rodneilquiteles) March 21, 2020
The quick overheating might be because of the Exynos processor. I did the same tasks on the OPPO Find X2 Pro and it didn't heat up as much. But that comparison is a discussion for another day.
MJ: It made me use my phone frequently and made me bring it wherever I go — even in bathroom breaks! I found it easier to navigate the screen, use my phone to take selfies or take snaps of my mundane life so I can share it with my friends.
Vincenz: The only problem that affected my daily usage is the slim profile and slippery glass back. Holding it with one hand feels light but over time, my arms got sore to the point that I'll just place it on a flat table or on my bed. I don't want to drop it since it's fragile (like me when I see my crush).
Let's jump right into what people care about. The cameras. General thoughts on the images you took? 
Rodneil: It's pretty much everything we've come to know from Samsung. Take a few shots and more often than not, you'll get an image that you can just immediately post on social media.
I tried Live Focus on good 'ol Funko MJ and got more than decent results both under good daylight and when the subject is against the light.
Same is true for the wide angle lens. Get plenty of daylight, and you're bound to get photos ready for your Facebook feed.
MJ: As a person who lives and breathes social media, the images produced by the Galaxy S20 is definitely social media-ready. It's saturated and lively enough even without its scene optimizer tool.
Since I post-process my photos, I find myself spending more time editing to lessen the vibrancy of the photos, since the colors pop.
Cameras are bad at night for both the front and rear cameras! Its only saving grace is its night mode and wide-angle. When used properly, you'll get astounding results. You better learn basic photography before hitting up the cameras!
Vincenz: I'll be straightforward about this: It doesn't have the best cameras in a smartphone but it doesn't mean it's not good. Sure, the main sensor does most of the trick but problems arise when you compare it with other phones.
I enjoyed taking food shots more with the Xiaomi Mi 9T Pro. For night shots, the Huawei Mate 30 Pro has a better algorithm. The ultra-wide lens is the least thing I like in this phone since the colors are desaturated and not as accurate as the main sensor.
I also tried recording videos (even in 8K) but I guess the iPhone 11 series dominates both video quality and OIS (optical image stabilization).
Is the zoom really "all that"? 
Rodneil: I wouldn't say "all that," but it can be useful. Although the thing about the 100X zoom on the Galaxy S20 Ultra is, it's a lot like pushing yourself to the limit — just because you can, doesn't mean you should.
Here are samples wide angle, 10X, 30X, and 100X. As you can see, 30X zoom is still pretty darn good. Having the capacity to go to 100X means your 30X zoom should produce pretty darn good results.
Same is true for the 10X zoom. That allowed me to take this kind of shot.
It does struggle when there isn't enough light and taking handheld 30X zoom photos can be challenging.
MJ: I love this phone to death because of its size, design, and overall usage, but that zoom sucks. I was spending a night at the beach during an almost full moon, and I tried zooming in at 30X but it wasn't impressive.
Don't bother zooming in! Just get a better camera with a professional zoom lens if you want to capture the moon. Otherwise, the zoom feature is best used up to 3X. It's perfect for capturing portraits at a distance (without using portrait mode). Where else would you use zoom? It's creepy as hell.
Vincenz: Nights ago, there was this huge moon lighting up the sky. I tried zooming it in at 30X, but was disappointed with the quality of the output. Tried it before with a Huawei Mate 30 Pro and it gave me outstanding results.
I was expecting the same with the Galaxy S20+ since it also has the same zoom ability but it doesn't show any detail of the craters at all. Night mode doesn't even do justice since it also zooms up to 10X.
What about the selfies? Did you like them?
Rodneil: Not really big on selfies, but for the purposes of testing I tried one with live focus and one without. I think the smoothing is still more aggressive than I would have liked. This is with "beauty mode" turned off.
MJ: Selfies are decent enough to send to your crushes but never ever use the beauty mode. It sucks, same with its portrait mode.
The wide-angle mode helped with group photos, though. Admittedly, Xiaomi still has the best selfies to date (in my opinion, please don't chew me out). But with proper lighting and right poses, you'll get perfect selfies — if that's even your thing!
Vincenz: Not a huge selfie user but when I tried it, I immediately turned off the beauty mode. I want my selfies to look as natural as possible — but turning it off still showed smeared selfies.
But when it comes to groufies, it gets the job done as it has an extra ultra-wide mode to accomodate more people inside the frame.

The display is a huge talking point too. Did it seem any different from other phones you've tried? 
Rodneil: The 120Hz screen refresh rate should be the default now. After using this for an extended period, any other screen just doesn't feel as smooth.
Still not a fan of punch-hole displays but that's mostly negligible since I use dark mode most of the time plus I don't pinch to zoom when watching videos. This means the punch-hole stays out of sight. Overall, it's a fantastic display — par for the course for Samsung.
MJ: I barely use phones that aren't AMOLED displays, so I don't have much to say in comparison. As usual, colors are vivid and lively. The Galaxy S20's full screen display, albeit smaller compared to its siblings, is such an awesome companion for your entertainment and recreational activities.
I recently joined the craze on the 120Hz refresh rate, and I've been enjoying it so far. I'm not tiring my eyes whenever I scroll and swipe!
Plus, whatever you're watching on Netflix, you're bound to get hooked. After all, you got an immersive and impressive display, it's difficult not to love the show you're watching even more.
Vincenz: I've been fond of Samsung's Super AMOLED as I used a Galaxy Note5 before. After moving to iPhones, I just got used to their IPS displays (including the iPhone XR I used before this).
Right when I had the Galaxy S20+, I got stunned with the Dynamic AMOLED display with deep blacks and fast 120Hz refresh rate — something iPhones and other Android smartphones can't beat until today.
I ditched watching the Netflix series Itaewon Class on my iPhone because I enjoy the vivid colors and the fullscreen display more on the Galaxy S20+.
Thoughts on ONE UI 2.0 and other Samsung perks? 
Rodneil: It looks undeniably Samsung for better or worse, but it's definitely cleaner now than it has ever been. The gestures are all based on Android 10 (which, in effect is based on iOS lol), and I really like that.
The apps edge feature is underrated. I will completely lose any sense of the day if I didn't have quick access to a calendar and this does it for me.
It's also a good way to catch-up on NBA scores — although the league's suspended at the moment. And the last game that's on this photo are teams that have players who tested COVID-19 positive. That was depressing. I'm sorry.
MJ: I'm going to admit it: I couldn't care less about the UI… before. One UI 2.0, just like any other UI, is difficult for me to grasp and understand. I've been used to EMUI and MIUI since I've been using a Huawei phone since 2016 and a Xiaomi phone since 2019. After using one Samsung phone after another this year, I realized One UI 2.0 is easy to learn and look at. For me, One UI 2.0 is a welcome change.
On another note, Samsung Members is one of my favorite perks from Samsung. You can have great deals from your favorite spas, resorts, cafes, and even restaurants. They even hold limited promos! Most recent was a free regular beverage from Chatime! Sadly, I missed it because I was sick.
Vincenz: One UI 2.0 is probably better than Samsung's Touchwiz. I was impressed that Samsung finally listened to their loyal users. The bloatware and messy UI are now gone in favor of a cleaner, more minimal UI. It's still not the best I've used since I enjoy using MIUI more, but it's second in my list.
I haven't tried using the Samsung Members app yet but I heard you get great deals and discounts if you register. Too bad the quarantine holds me back from trying those offers.
Which Galaxy S20 would you buy for yourself? Or as we say here, which do you think is your GadgetMatch? (Mention also who you think would get the most out of the phone you used) 
Rodneil:  I have recently found joy in carrying smaller phones. It just feels more practical. For anyone to want the Galaxy S20 Ultra you'd have to be a combination of someone who: has money to burn, has big hands or likes big phones, and might actually need the zoom capabilities. It's really not for everybody.
I would say the S20+ and the S20 are probably the more regular-consumer-friendly phones. If I were to choose from the three, I would most likely get the Galaxy S20+.
MJ: I'm definitely in love with the Galaxy S20. If it wasn't for its price, I would buy it. But then again, you're paying for a well-rounded smartphone which can do the work for you because… it's smart. No need to download and install apps that don't come from the Google Play Store.
Additionally, Samsung has different layers of security so if that's one of your considerations for a smartphone, you'll have peace of mind. All of my girl friends enjoyed the Galaxy S20, the same way I did. If they have the money to spend, I'm pretty sure they'll buy this one, even if there are no Cloud Pink units available. You can always plaster a beautiful case!
Vincenz: If it wasn't because of the hefty price tag, I would definitely choose the Galaxy S20 Ultra since I'm more of a camera guy. The Galaxy S20+ lacks bigger camera sensors found on the Ultra that I need in achieving my desired shots when I take it outdoors.
If I'm being practical, I'd still pick the Galaxy S20+ — the sweet spot of the Galaxy S20 series because of the display size, price tag, and overall features. The S20+ might even suit Rodneil more than I do.
BONUS!
Launched alongside the Galaxy S20 series is the Samsung Galaxy Flip. If you're wondering who that's for — then it's Michael Josh (since he's really the only one who can afford it lol). Kidding aside, here's a Flip vs Moto razr video you can sink your teeth into.