3 comedies you need to watch for good laughs
Keeping it inclusive and culturally diverse!
We can all use a good laugh every now and then. But now that our society and culture has become more progressive, popular comedies that people used to love — mostly from the 90s — aren't really that funny anymore.
As the world gets more connected, our awareness of  global, socio-political issues increases. Nowadays, the comedies worth watching are the shows with subtle messages that raise issues reflecting our reality.
Here, we listed down three comedies that are worth checking out, especially if you want a good laugh while staying woke.
Community
I was late to Community party but was very glad I made it. When Netflix dropped its six seasons last April 2020, I found myself sneaking in an episode or two in my daily quarantine life. Having spent three months on lockdown, we can all use a comedy to lift our spirits (other than a psychological evaluation right after the crisis).
Community is a popular sitcom that's (forgive me for saying this) streets ahead. First aired in 2009, it had a pretty diverse cast. There's a classic white alpha guy and two white women; one atheist who's also an activist and a Jewish obsessed with competing.
There are African-Americans, too! One of them is a highly-religious Christian mom, the other is played by Donald Glover aka Childish Gambino. There's also a half-Arab, half-Polish Muslim, a senior citizen who practices a Buddhist-like cult, and a Chinese-American teacher turned student.
Together, they formed a storyline of misfits turned friends, turned families.
Watching Community heightened my awareness of issues regarding race, gender, nationalities, ages, and cultures. While most of these issues are brought out for comic relief, the characters worked together to find a solution and come into realizations.
Personally, I found it interesting how I can learn life lessons after watching a show that's supposed to just make me laugh. It's like hitting two birds with one stone: getting entertained and educated!
The Good Place
I first heard about The Good Place through my best friend who loved watching tellies and was instantly hooked. I honestly believe when pilot episodes make you laugh so hard, the series is going to be extremely good. And that's what happened when I watched The Good Place.
It's a story about four deceased individuals who end up in a heavenly utopia called The Good Place. The cast comprise of a white, selfish saleswoman from Arizona, an indecisive black Ethics professor, a hot rich fraud British philanthropist with legs for days, and a Filipino DJ and drug dealer from Florida.
What I love about The Good Place is how it tackled ethics and philosophy creatively, bringing up morals through the concept of heaven and hell. Moreover, diversity and representation are on point in this show, with ethnically appropriate actors and actresses. (And they don't even make a big deal out of it!)
Brooklyn Nine-Nine
Last but not the least, Brooklyn Nine-Nine is a must-watch comedy for everyone. As usual, I was late to the party but I've fallen in love with it.
The show didn't tackle pressing topics such as racism, sexism, and homophobia through specific episodes. Rather, it's intertwined in the storyline along with a racially mixed group of cops.
The precinct's captain is a happily married, openly gay cop. Being in the police force since the 80s, he shared his many disadvantages and struggles due to his sexuality.
There are topics mirroring our reality in each and every episode: a bisexual cop's coming out and her parent's refusal to accept it, the horrors and fear that black people endure in their daily lives (even if they're in a position of power), struggles of motherhood, pursuing your passion, and a lot more.
Brooklyn Nine-Nine is the most inclusive, diverse, and progressive comedy we all need to watch. It's open-minded, lighthearted, and ridiculously funny. I still re-watch it to this day when I need a good laugh. It's guaranteed to have me in tears while laughing out loud.
March on, progressive and inclusive comedies!
I still find myself at odds with my friends, especially with the types of comedies they enjoy. However, I believe that we just need to help our friends explore comedies that don't use transphobia, homophobia, sexism, fat-shaming, white supremacy, and plain racism as a way to deliver 'funny' lines.
How about you? Do you have a go-to comedy you enjoy? Share it with us!
Samsung is shooting an 8K Korean film using the Galaxy S20
To release in 8K, 16:9 resolution
Are you ready for 8K entertainment? Ready or not, the next evolution in resolution is coming. In fact, today's smartphones already have the ability to shoot 8K video, fitting perfectly well with the recent influx of 8K TVs. All that's left is actual content. Blessed with a growing list of 8K-compatible hardware, Samsung is shooting an 8K Korean film using the Galaxy S20 series.
Announced through the company's South Korean newsroom, Samsung will mostly use the Galaxy S20 and the Galaxy Note 20 to shoot the short film titled Untact. The company will release the 8K film in select cinemas in South Korea. To ensure safety, the film will show for only small batches of people. Besides the small theatrical release, Samsung will also release the film through its YouTube channel.
South Korean director Kim Jee-Woon will helm the film. The director is most known for popular thrillers such as The Last Stand (featuring Arnold Schwarzenegger) and A Tale of Two Sisters. Meanwhile, Train to Busan's Kim Joo-Heon and Kim Go-eun will star in the film. The film is a romance flick focusing on the effects of non-face-to-face communication.
Historically, Samsung isn't the only tech maker foraying into the film business. This year, Apple also shot its own film using an iPhone 11 Pro, among other attempts.
Regardless of the obvious marketing for both companies, technology has undoubtedly progress far beyond the expectations of a regular smartphone from a decade ago. Amidst the rise of 8K entertainment, smartphones are rushing to catch up with modern filmmaking gear. Though the industry will always prefer filmmaker equipment, the smartphone's capability is there and ripe for the taking.
SEE ALSO: Selena Gomez's new music video was shot on an iPhone 11 Pro
BLACKPINK is coming to PUBG and we're excited
We can't wait to find out more!
So both the official social media accounts of BLACKPINK and PUBG Mobile shared this:
BLACKPINK IN YOUR AREA! #PUBGMxBLACKPINK@PUBGMOBILE pic.twitter.com/8dKIRaUxGV

— BLACKPINKOFFICIAL (@BLACKPINK) September 17, 2020
Clearly, the K-Pop girl group is teaming up with PUBG for something but we still don't know exactly what. Other than the image, no other details have been revealed yet.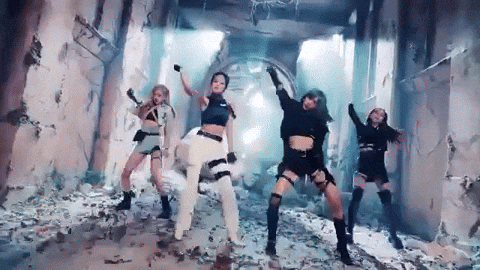 The collaboration can come in many forms but the image suggests a BLACKPINK themed loot crate, vehicle, and other items. Whatever the case may be, you can expect BLINKS to start downloading the game right now.
We'll update this space once we get more details. Until then, stream "Ice Cream" for clear skin.
Spotify Lite reduces an additional 15% on its download size
As part of its first anniversary celebration
It's been a year since Spotify released Spotify Lite, its data- and storage-friendly app. The simplified app opened avenues for millions of listeners short in phone storage and living in places with limited bandwidth.
When it was launched, Spotify boasted occupying only 10MB of your phone storage for Spotify Lite. To celebrate its anniversary, Spotify reduced an additional 15 percent on the Lite app's download size.
The app now saves more space while still offering more than 60 million tracks and 1.5 million podcasts just like the main Spotify app. Spotify Lite works regardless of network connectivity, data plan, or phone model. Older phones running on previous operating systems are suitable for the Lite app.
What happened in Spotify Lite's first year?
Throughout its first year, Spotify discovered key listening trends through Spotify Lite. First, Brazil is the country that listened the most using Lite across all 37 markets. The country is followed by Mexico, India, Indonesia, and Argentina.
On another note, most Lite users — wherever they are in the world — listen to music and podcasts the most during lunch and stream the most during Mondays and Sundays.
In the Philippines, Ben&Ben's "Pagtingin" tops the most listened tracks. Meanwhile, Boiling Waters PH is the top podcast in the country.
Currently, the app is available in Google Play in 37 countries namely Algeria, Argentina, Bahrain, Bolivia, Brazil, Canada, Chile, Colombia, Costa Rica, Dominican Republic, Ecuador, El Salvador, Egypt, Guatemala, Honduras, India, Indonesia, Jordan, Kuwait, Lebanon, Malaysia, Mexico, Morocco, Nicaragua, Oman, Panama, Paraguay, Peru, Philippines, Qatar, Saudi Arabia, South Africa, Thailand, Tunisia, United Arab Emirates, Uruguay, and Vietnam.
Android devices running 4.3 (Jelly Bean) or higher can install the app.