Diablo II: Resurrected [Game Bulletin]
All updates and news related to Diablo II: Resurrected
Diablo II: Resurrected gets a release date
Update as of 6/15/2021
Diablo II: Resurrected is coming to PC, and for the first time to the Xbox Series X|S, Xbox One, PlayStation 5, PlayStation 4, and Nintendo Switch on September 23.
The game supports up to 4K resolution and includes fully remastered 7.1 Dolby Surround audio. While Diablo II: Resurrected takes full advantage of today's modern gaming hardware, it also preserves the timeless hack-and-slash gameplay that is as engrossing and enjoyable today as it was twenty years ago.
Of course, it comes with a few quality-of-life updates Diablo veterans have been clamoring for, such as a larger stash and automatic gold pickup. Players experiencing teary-eyed nostalgia as they relive fond memories of spinning hammers and exploding corpses can seamlessly swap between the modern graphics and the original 800×600 resolution experience with the push of a button.
Diablo II: Resurrected will be available as a standalone experience  or as part of the Diablo Prime Evil Collection which includes:
Diablo II: Resurrected
The Diablo III Eternal Collection, comprising Diablo III, the Reaper of Souls expansion, and the Rise of the Necromancer content pack
The Mephisto pet and Hatred's Grasp wings for Diablo III
---
Diablo II: Resurrected begins first public test
Update as of 4/7/2021
Diablo II: Resurrected Single-player Technical Alpha is the first public test of the game available to a limited number of players, press, and content creators from around the world.
A limited amount of PC players who have pre-registered on the Diablo II: Resurrected website will be able to download the Technical Alpha. If you weren't able to pre-register you may still participate in future tests. Here are the recommended PC specs:
Operating System: Windows® 10
Processor: Intel® Core i5-9600k/AMD Ryzen 5 2600
Video: Nvidia GTX 1060/AMD Radeon RX 5500 XT
Memory: 16 GB RAM
Storage: 30 GB
Internet: Broadband Internet connection
Resolution: 1920 x 1080
Here are some highlights:
Explore the first two acts of Diablo II in full  — Navigate perilous areas of eastern Khanduras, from the Rogue Encampment to the Monastery, and then head East to walk the sands of sunlit Lut Gholein.
Try out three beloved characters — Crush demons in fierce melee combat as the Barbarian, slay your enemies from afar as the Amazon, or master deadly spells as the Sorceress.
Test the single-player experience — While multiplayer will be a huge part of Diablo II: Resurrected upon release, we are focusing on testing solo play during this Technical Alpha
Play with mouse and keyboard or a controller — Diablo II: Resurrected will allow you to control the game the way you want it, and we will be testing both input methods in the Technical Alpha.
Internet connection required for testing only — To ensure security of the Technical Alpha, a constant online connection will be required during play. (A constant Internet connection will not be required for the final version of the game.)
English language-only for the Technical Alpha — When released, Diablo II: Resurrected will be localized in more than a dozen languages including English, French, Italian, German, European Spanish, Korean, Polish, traditional Chinese, Mexican Spanish, Japanese, Brazilian Portuguese, and Russian. Additional supported languages to be announced later.
---
Blizzard announces Diablo II remaster for 2021
Update as of 2/20/2021
To celebrate the original game's 21st anniversary, Diablo II Resurrected brings the classic game to a new generation, complete with new graphics. During its time, the original game had crude, but reliable graphics laid over an isometric format. As shown in the short announcement trailer, Diablo II Resurrected features new graphics similar to that found in the third entry, Diablo III.
The HD remaster will launch sometime this year for the PC, PS4, PS5, Switch, and Xbox Series X/S. Notably, the PC version will allow cross-platform progression across the different console version.
SCARLET NEXUS review: A tale of two dreams
Heartwarming, heart-pumping, and somehow heart-shattering
I rarely play anime-style RPGs, even though some of my friends recommend a few of them to me. In the times I played one, I've always loved the combat mechanics but I never really got hooked long-term. In essence, I didn't have an incentive to see the game all the way through, even if other people claim it's worthwhile.
Initially, I had the same opinion of SCARLET NEXUS when it was first announced. Even as I played the demo, I still had the same thoughts. I don't know, I just felt that this was going to be another anime-style, action RPG with solid combat, and that's all it had. There's nothing particularly new that would hook me into it.
As the title of the review would have it, it was different when the actual game came out.
An "open world" hack-and-slash bonanza
I'll start with one of the most basic questions you will have with any new video game: how does it play? Long story short, SCARLET NEXUS was a joy to play from a gameplay aspect.
Once again, I found an anime-style RPG that pretty much nails the combat mechanics, especially when thrown into a pseudo-open world like New Himuka.
As I've previously mentioned in my first impressions of the game, these mechanics are roughly easy to learn and master all the way through. Of course, you unlock more abilities through the Brain Map, which you can only do by engaging in more combat during missions.
Honestly, I felt that this gave players an incentive to fight all the enemies, instead of just accomplishing the objective.
Furthermore, it also helps that you have access to special abilities through the Struggle Arms System, known in-game as the SAS. Personally, this was a great addition to the combat formula instead of just simply picking up items for temporary buffs. With the press of two buttons, you're able to change the battle landscape against all kinds of enemies.
Accessing 100 percent of your Brain power
Another part of the combat mechanic is the character's ability to execute a Brain Crush and activate Brain Drive. For the Brain Crush, I liken it to executing a finishing move after downing the Other (the monsters in the game), and it happens in a variety of ways. It feels utterly satisfying to execute a Brain Crush, especially for larger and stronger enemies.
As for the Brain Drive, it essentially gives you an attack and EXP boost during combat. Also, there's this mechanic called the Brain Field that you can only access when Brain Drive is active.
What I love about it is that despite giving you an ability that makes combat faster, it's a mechanic you shouldn't abuse. In essence, you should listen to your brain and think things through before it's too late.
Setting the mood wherever you explore
As for the overall visuals and audio score of the game, I'm happy to report that BANDAI NAMCO gave us a spectacle from start to finish. However, I have to preface this by saying that you will truly appreciate it if you play this on a capable PC or on next-gen consoles. On my Xbox Series X with a 4K TV, it looks fantastic and well done.
They gave each location in the game its own design, color scheme, and apt background music to set the tone. To some degree, I felt immersed in the entire game while engaging in the insane combat in between.
You would assume that the world would have been in total chaos with all the Others around, but they went for something a little more realistic.
Also, I'd like to extend my praise with how they did all the cutscenes, character dialogues, the Brain Field segments, and the Brain Crush finishers. I got a kick out of just watching all of these unfold, and I'm at awe with how well the art style and animations were done.
The Other may be strong, but not as strong as…
I purposely saved this part last because this was the aspect of anime-style RPGs I did not particularly vibe with. To me, a good story trumps badass gameplay mechanics and visuals because it adds more investment into playing the game. I mentioned before that the demo didn't really touch on this aspect, but it could be something worthwhile to dive into. 
In the case of SCARLET NEXUS, it gave me a compelling and fulfilling, yet gut-wrenching storyline to work with. At the start of the game, your choice of either Yuito Sumeragi or Kasane Randall dictates which NPCs you'll start with, and how you will see the main story unfold.
In my case, I played the game following Yuito's story arc but I also managed to start a new game with Kasane's.
Two dreams intertwined by one fate
In both storylines, you enter as a new recruit of the Other Suppression Force (OSF) with either your best friend (Yuito) or adopted sibling (Kasane).
As either member of the OSF, you will take on exploration missions to acquire more information on the biological anomalies known as the Other. As such, you will need to fight the Others as they threaten the citizenry of New Himuka.
Along the way, you will discover the origin of the Others and unravel more information on the people you work with and for. You will travel to different places within New Himuka teeming with more dangerous Others, and engage in battles with other OSF members and the government. Of course, you will do this while in search of the truth about stopping a world-ending event that shapes the future of the nation.
Twisting and turning, but not overwhelming
As I got through Yuito's side of the story, I couldn't help but feel engrossed by how everything was going. I was literally on the edge of my seat piecing all the events together as they happen, even with the amount of twists and turns that happen in between. Also, every new information presented to you just makes the story a bit more clearer and easier to digest.
It's a storyline that requires your attention from start to finish, but it tries not to feed you with too much information. In between each phase, you get a proper rest that you would normally use to restock and do Bond Episodes with the NPCs. However, I would argue that these also serve as a way for you to just make sense of everything you know so far before proceeding.
Bonding with your own version of family
Also, I'd just like to highlight the Bond Episodes a little bit because I found these as my favorite part. These little nuggets of the gameplay allow you to get to know all the NPCs a little more, from their interests to their aspirations.
It gave the storyline a more human aspect, and going through them also unlocks buffs to your SAS. 
With these Bond Episodes, you will form greater connections with the characters in-game; yes, even with the character you didn't choose at the start of the game. In essence, you're forming your own family of OSF members to duke it out with the Others, with you as the Dominic Toretto of the family.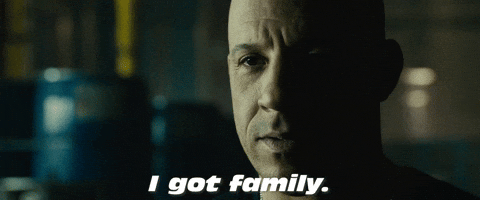 A thrill to see all the way through
SCARLET NEXUS is an action-packed, anime-style RPG that just hits all the right buttons with everything you do. It comes with insane visuals, superb combat mechanics, and an enthralling story that won't overwhelm you in the slightest. I could list all my praises for the game, but these might not even fit on here.
For a new IP offering, BANDAI NAMCO really outdid themselves with this game. Even if you played this on the current-gen consoles, I think the experience would still be as great as I described it. They really showed this game a lot of love, and it deserves some love back from those who play it.
If you want to explore this type of game, I highly recommend adding SCARLET NEXUS to your library. It's a joy to play all the way to the end, even if you attempt to do it in one sitting.
SCARLET NEXUS is now available on the PC, PlayStation 4, PlayStation 5, Xbox One, and the Xbox Series X|S.
Assassin's Creed Valhalla: The Siege of Paris releases on August 12
Experience one of the Vikings' most infamous conquests
When Ubisoft launched Assassin's Creed Valhalla back in November, they already had a ton of post-launch content lined up. In this post-launch lineup, they included a Season Pass which came with two major expansions featuring new locations and quests. On August 12, the company will release the second major expansion included in the Season Pass, The Siege of Paris.
In this expansion of Valhalla, Eivor will explore new settlements in the vast land of Frankia. This new adventure will set our main protagonist on a dangerous quest across the Frankish countryside. Along the way, players will gain access to new weapons, abilities, gear, and skills as new kinds of enemies are afoot.
Along with the new expansion, Assassin's Creed Valhalla will also feature a new season starting July 27. Known as the Sigrblot Festival, the new season includes new quests, mini-games, and exclusive rewards, items, and weapons. Like the previous seasons, you must reach England, complete one of the first narrative arcs, and upgrade your settlement to Level 2.
Assassin's Creed Valhalla: The Siege of Paris is available for free through the Season Pass. For non-Season Pass owners, you can purchase the major expansion for PhP 900/SG$ 32.90.
SEE ALSO: Assassin's Creed Valhalla review: Home in unfamiliar territory
Trials of Mana now available on mobile
Mobile gamers might want to try this!
Since its release in 1995, the Trials of Mana has come a long way. From the 16-bit era to the mobile gaming platform, this game is rich in history spanning 26 years. Now, the 3D remake of the JRPG classic Trials of Mana is now available on mobile.

The mobile version of the game includes many features, including new touch controls,  adjustable graphics settings and cloud save capabilities. Players can also receive two pieces of starting gear to help jumpstart their quest. The starting items are the Rabite Adornment and Silktail Adornment. 
Originally released in Japan as Seiken Densetsu 3 in 1995, Trials of Mana is a remake of the third entry in the classic Mana series. The game features a selectable main cast  with upgradable classes and over 300 different abilities to learn as they discover a world of secrets and mysteries. The series' action battle system will put players to the test as they encounter enemies. The game was received well by its release on the Nintendo Switch, PlayStation 4 and Steam platforms.
Price and Availability
Trials of Mana is available on iOS and Android devices via the App Store or Google Play Store. The game is priced at US$ 23.99. 
SEE ALSO: Trials of Mana review: A nice glow up