Samsung Galaxy S9: An honest review of AR Emoji and more
Find a phone that gives you both
The Galaxy S9 is here and as the excitement over AR Emoji settles, I ask the questions: Is Samsung's latest flagship worth it? What can AR Emoji do? Does camera performance justify this new release?
If you're not so techie, like me, and you're thinking of getting this new phone, read on. I try out all the key features and answer all those questions (and play with more emoji!) in this article.
Look and feel
The Samsung Galaxy S9 looks almost exactly like the S8 — from the curved Infinity Display to the sleek smooth body, this handset is a Samsung déjà vu.
This is, perhaps, the biggest criticism that the S9 has gotten. But I say: It's what's on the inside that counts (more on this later) — and if anything, new colors make up for it looking like its predecessor.
Yes, there's a purple S9 that matches my hair and it's looking gorgeous. I mean, we hold phones more than we hold hands — these things might as well be your best accessory.
Having the same look as the S8, it follows; I still love the feel of this phone, it fits my teeny hands well, and its curved display is still an enjoyable experience. It's all glass, though, so it can be a little slippery.
There's one noticeable change on the S9. Samsung moved the fingerprint reader below the camera. This should mean less accidental smudges on the shooter.
It must also be pointed out: At a time when most brands are shamelessly copying the notch (which isn't really a look that's all that, TBH), Samsung stands firmly behind their design. I believe that's something they should be applauded for.
AR Emoji
Let's get this out of the way first: My emoji looks nothing like me, even my mother won't recognize that pink-haired emoji. It's an absolute shame.
And although there are some emoji that look like the people they're supposed to be, I'm not lucky enough to be one of them. Again, see:
The idea of having this tiny avatar on my phone excited me so much but trying it out was a different experience. For all its cuteness, tracking wasn't really very good. A lot of times, the AR Emoji couldn't even catch up with what I was doing. It doesn't even track my tongue when I stick it out like this 😛 — the emoji just gives me a weird face.
What I did enjoy playing with were the preset AR Emoji GIFs. Creating your emoji produces a whole line of GIFs from that likeness — ones you can send out via different platforms! To make it easier, Samsung has also integrated the GIF sending on the Samsung keyboard. Oh, what fun! Above photo is an account of an actual conversation between me and Chay soon after we discovered this feature.
Selfie shooter
The S9's front-facing shooter has a Selfie Focus mode which allows for the bokeh effect. It also has an adjustable beauty mode, which should really be on every phone, if you ask me. Airbrushing doesn't look too overwhelming but I did wish they didn't whiten my face as much.
From my tests (that means a lot of selfies), the bokeh cutout is more or less accurate, but it still isn't perfect. Selfie shots also seem like they're automatically brightened overall which is good because it makes you fresh; however, this sometimes makes for overexposed backgrounds.
But, what I totally love about the S9's built-in camera app is a feature you can find on the separate Selfie mode: makeup filters. To test it out, I shot with literally no makeup and this was the effect. I look ready for a night out!
There are a number of preset looks, plus the option to toggle the intensity of each filter. You can even isolate each part of your face — eyebrows, eyelashes, lips, cheeks, contouring, blush, and more — then adjust accordingly.
This photo below, which showcases a more subtle makeup look, was taken five seconds after the photo above. Listen, boys, this is what #nomakeup is, but not what it looks like. 😂
The filters work well even with glasses, on boys, and in groups. Proof:
What's sorely missing, however, is the bokeh effect on the Selfie mode. If you choose to virtually paint your face, this means no more blurred background as this is only doable through the Selfie Focus mode where makeup isn't available.
And sure, you can download any beauty app and get similar results with filters or editing, but that's not the point. Aside from the possibility of great, on fleek looks 24/7 without moving an actual makeup brush, I just honestly love that this feature was built into a flagship phone. Push comes to shove, premium devices will usually have the same level of phone specs. It's the little features like this that become the tie-breaker for me.
Rear cameras
The Galaxy S9 (and S9+) rear cameras are said to be groundbreaking as they house the world's first dual aperture smartphone cameras. But, I won't deal with that because of too many technicalities. What you need to know is that this feature, which allows the tiny camera to adjust to allow more or less light come in, is automatically activated when you shoot on Auto.
That being said; on Auto, the camera performs well.
Here are more low-light photo samples taken by Michael Josh (most of my low-light photo samples were taken in Amsterdam; my apologies for not being able to show them as they're x-rated 😅).
The S9 only has one camera on the back, unlike the S9+. This means there is no Live Focus function on this thing. There is, however, a Selective Focus function which allows you to blur our either the background or the foreground of the photo which results in pictures like this.
There is also a Food Mode built-into the camera app, for all your food flat lay needs.
Samsung shooters are already known to saturate photos. As you can see, this mode does that even more to make yummy food look even more enticing. There's also a radial blur effect happening, reminiscent of Instagram's blur option where you pick a certain point to focus on, and the rest of the photo is just blurred out.
As pretty as this mode can make the food look, it still doesn't change the fact that it will all end up in my tummy.
Word of caution though; the saturation can sometimes be too much and there's no intensity toggle for this mode. On the off chance that it is too much, I just switch to Auto which brings me back to normal shooting.
Slow-mo
This phone can shoot in slow-mo at 960 frames per second — which is all a bunch of numbers to me until I see what that means:
Supercalifragilisticexpiali-slow-mo 💁

📸 @chaylazaro, Shot on the Samsung Galaxy S9 🧜 pic.twitter.com/GQkHpnDWKr

— Isa Rodriguez (@sisasaid) March 8, 2018
I have to be honest: Everything looks better in slow-mo. Even crappy birds look pretty cool.
Here's another super slow-mo Galaxy S9 sample.

(Yes, I ran after the bird to get this shot 😂) pic.twitter.com/Y2coo6gHrW

— Isa Rodriguez (@sisasaid) March 6, 2018
Me making a mess look almost artsy:
Slow-mo video sample from the Samsung Galaxy S9 💁 #GadgetMatchLIVE #MWC18 #GalaxyS9 #GalaxyReimagined pic.twitter.com/I0I0j0a0Zh

— Isa Rodriguez (@sisasaid) February 25, 2018
And did you notice the background music? These samples were fresh off the S9, no need for editing as the device allows you to cut up video, and even edit music in.
Shooting slow-mo can be tricky, however — I had one too many failed attempts because I kept pressing the slow-mo button too early, or too late. But, once you get used to it and the proper timing, it gets waaaay more fun. Just make sure to do it in a well-lit area, and I mean full on studio lights well-lit or a bright, sunny day well-lit. Otherwise, video comes out grainy.
READ MORE: Samsung Galaxy S9 Review: Brilliant but underwhelming
Verdict
Considering that this is a flagship, I expected top-of-the-line specs on this device and the S9 delivered in that aspect. Just know that the technology on this handset is on par with most flagships out now and this phone will be able to handle your everyday smartphone needs — from social media, to AR Bitmoji Snaps, to everyday work productivity. But, that was to be expected from any Samsung headliner.
As for the camera, it's definitely capable, with low-light photography as a big strength. If you're looking for a phone with a great camera, this should be on your list of choices. But that's the thing: There are still a number of other great camera phones out there and though the S9 performed, I can't for sure say it's the absolute best. At the end of the day, it all boils down to aesthetics and preference.
That being said, what I love about this device are the add-on features which gave this handset enough points for me to consider getting it. 
Although I was a little disappointed with AR Emoji, I find that the makeup beauty mode isn't getting old — in fact, I've gone three days without real makeup but my online persona has managed to look on fleek. The slow-mo capabilities are impressive and the fact that it comes in stunning purple just makes me want to rock this phone daily.
With this device, Samsung seems to consider a demographic (*ehem ehem*) that most tech companies ignore when releasing flagships. On top of quality performance, these add-ons are a definite delight for users like me.
Find a phone that gives you both: Fun and functionality are two things that I look for in phones, and more often than not, I've had to compromise. If the release of the S9 is any indication, it seems that's all about to change.
SEE ALSO: Samsung Galaxy S9: Four fun new features
SEE ALSO: Samsung Galaxy S9 and S9+ vs Google Pixel 2: Camera Shootout
Mercury in retrograde: When technology and communications go haywire
Your survival guide to a crazy season
Buckle up, everyone! Mercury is in retrograde once again. In Astrology, this means the planet that governs technology, communications, and our very own thought processes spins backward. In our reality, it means doomsday is coming. (Kidding!)
When Mercury is in retrograde, flights and travels are usually delayed, people from the past pop back into our lives, communication systems break down, and our gadgets get into accidents or start malfunctioning.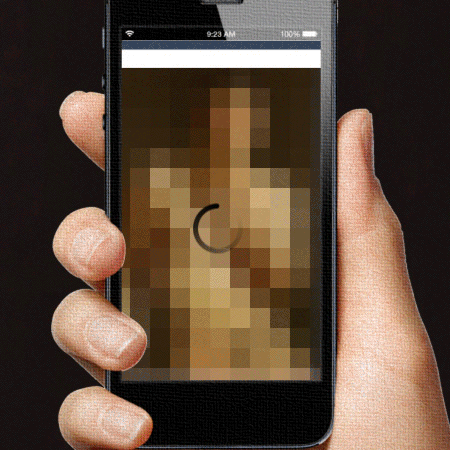 More importantly, this season makes everything fluid. Nothing will be set in stone. Decisions are usually changed when the season ends, so it's not a good time to sign contracts, schedule surgeries, have makeovers, launch a new project, or shop for electronic devices.
But fret not, this season shall pass. Here's what you should do before, during, and after the Mercury retrograde.
Protect your gadgets and gizmos with trusty cases and accessories
Honey, this season makes us feel frustrated, agitated, and annoyed. Often, we'll be rushing and getting into accidents. You might drop your phone on the toilet, break them, or forget them in a cab or restaurant. You gotta get yourself some strap to keep your phone with you at all times and dress them up with hard, shock-proof cases. Should they fall from your hands, you know they're safe.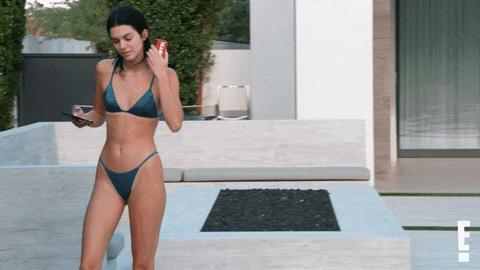 Back up your data, make sure it's safe and secure
Okay, Jenny, listen up. Mercury in retrograde is the season where we lose important stuff moments before we actually need them. It can be your keys, card, or presentation for your next meeting. The point here is you should back up all necessary data. Flash drives might break, Google Drive and other forms of storage may not work properly at the time you need them. The next thing you know, your life is in shambles.
Another thing to worry about is security and privacy. This season is also the time when people's secrets tend to get exposed, such as your affair with your best friend's boyfriend or your intimate videos getting leaked in the deepest, darkest corner of the internet. Keep your reputation from being smeared!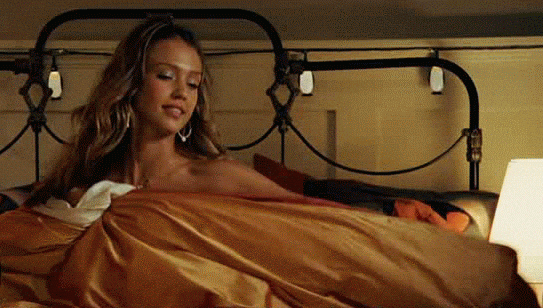 Double-check what you type and say
Be careful with miscommunication, my dear. It's normal to feel there's chaos in your head since Mercury in retrograde disrupts our thought processes. We become forgetful and more prone to mistakes, so double check your typos before hitting send. In addition, think twice before voicing out your opinions and emotions. Take a deep breath, and think before you click. Your words are powerful. Once you've hurt someone with it, you can be forgiven but they'll never forget.
P.S. Be mindful of what you post or tweet if you don't want to get dragged on social media.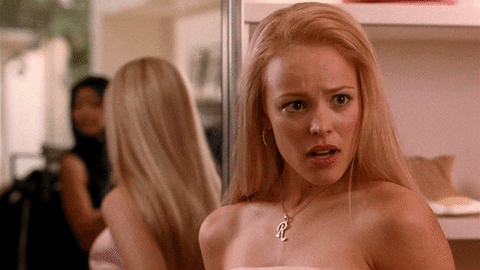 Keep your emotions in check and block your exes
If you haven't blocked your exes until today, you need to re-evaluate your life, Susan. During this season, we barely use our logic and just follow our emotions. There might come a time where you want to send a seven-paragraph message to your ex, please don't. You owe it to yourself to move on from the past and stop them from coming back to your life.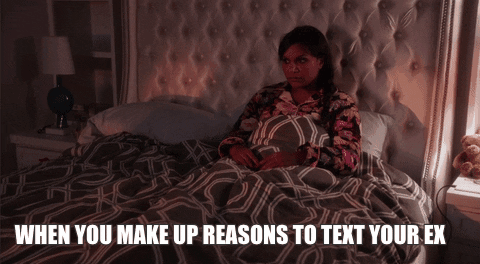 Oh, one more thing: Stay open to possible opportunities. Sure, Mercury in retrograde brings our past lovers back from hell, but they also bring in colleagues we've worked with. Most of the time, they want to work with us again. Additionally, this is a good time to reconnect with old friends. Seriously, this period isn't that bad.
Be extremely flexible (not just in yoga but also in life)
If there's one thing you can learn from this, it's that life doesn't always work out in our favor. It's a reminder to always find a way. Be flexible and adaptable to every surprise that life brings. If we're going to give in to our emotions, we already lost. Take a step back and reassess what's happening, compose yourself and think of a solution. This is just another storm that's passing by. You will overcome this.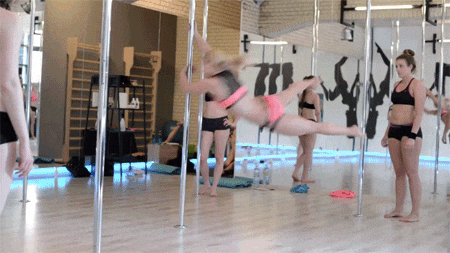 Take a moment to slow down
Lastly, like any retrograde season, it's a cue from the planets and the stars to slow down. We're all rushing from one point to another, and we're moving extremely fast. Planets spin backward to remind us that we need to look back and slow down to appreciate how far we've come, what we've been doing with our lives, and catch up on what we missed. Above all, it's a reminder to rest. You're doing well, my friend. I'm proud of you.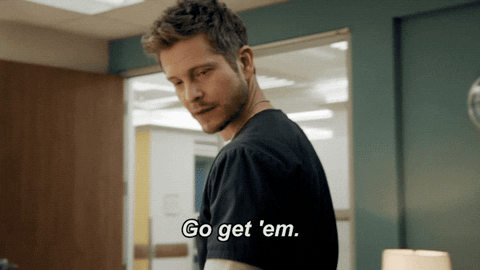 Dear Moms: 19 things you never thought you needed
A gift guide for every kind of moms
Whether you're a mom looking for something to gift yourself or a grown-up scouring the web for a present for Mother's Day, look no more. We rounded up things you never thought you or your mom actually needed, until you've read this article, of course.
All-in-one pet grooming kit and vacuum — Neabot P1 Pro
Whether you're a fur parent or just a family who lives with cats and dogs, an all-in-one pet grooming kit and vacuum might solve your daily woes. The Neabot P1 Pro addresses grooming problems — eliminating messy pet hair, excessive noise, and cumbersome grooming tools.
Shop it on Amazon for US$ 160.
MagSafe charger for iPhone — Nomad BaseOne
Busy moms know the daily woes of being all over the place. Preparing a cup of coffee, tending to their child's needs, chores, and so on. To make sure they stay connected and ready wherever they go, a MagSafe wireless charger that would complement any space might be a good gift for your mom. It looks great on a desk, bedside table — basically anywhere.
Shop it on Nomad's website for US$ 99.
Modern leather case for AirPods Pro — Nomad English Tan AirPods Case
Give the gift of style through a modern leather case for your mom's AirPods Pro. Its rich caramel tone enhances as it develops a patina, and it comes with a lanyard attachment point for an optional wrist strap. Probably so they won't lose their AirPods against all the clutter inside their home.
Shop it on Nomad's website for US$ 31.
Tracking accessory — Tile trackers
For when they lose their important stuff, help them locate things through tracking accessories like Tile that work either on iPhone or Android smartphones.
Shop Tile trackers for US$ 20 on Amazon and PhP 1,489 on Shopee.
Indoor home security camera — Xiaomi Mi 360° Camera
When moms are always away or at work, give them the gift of peace of mind through an indoor home security camera like the Xiaomi Mi 360° Camera. Connected to an app, the security camera lets everyone in the household monitor their living spaces.
Shop the Xiaomi Mi 360° Camera for PhP 1,599 on Shopee.
Outdoor home security camera — EZVIZ C3N Outdoor Security WiFi Camera
Protect your homes and give the gift of security through an outdoor home security camera with night vision like the EZVIZ C3N. It detects human movements intelligently, lights up, and sends alerts. It also has a weatherproof design, bearing an IP68 certification.
Shop the EZVIZ C3N with a starting price of PhP 1,999 on Shopee.
Blue-light blocking glasses — Shigetsu CHIBA RadPro Eyewear
Protect your mom's eyes and help them maintain a clear vision through these stylish, blue-light blocking eyeglasses from Shigetsu. They're cheap, but they're effective in blocking radiation and UV rays.
Secure a clear vision and shop the CHIBA RadPro Eyewear for PhP 324 on Shopee.
Smartphone grip — Popsocket
Having a tiny accessory that serves as a handle or even a stand for a precious smartphone might be one thing you never thought anyone would actually need. But for moms getting older, there's a possibility of weakening their grip, which might cause them to drop their phones and accidentally break them.
Help them secure their devices. Shop Popsocket's Black Phone Grip for US$ 10 on Amazon.
Tablet for multitasking — Samsung Galaxy Tab S8
Moms are superheroes, able to multitask and get things done. Help them become more efficient in their activities and errands by giving them a powerful tablet to accompany them in their everyday lives. For instance, the Samsung Galaxy Tab S8 series comes in different sizes but is certainly one of the best Android tablets on the market right now.
Shop the Samsung Galaxy Tab S8 for PhP 49,990 on Shopee.
Smart mug — Ember Mug 2
Give the gift of warmth by keeping their cup of coffee hot. Having a hectic life can cause a cup of coffee to turn cold when left on a desk, but the Ember Smart Mug 2 can maintain your desired drinking temperature for up to an hour and a half.
Get the Ember Smart Mug 2 for US$ 130 on Amazon.
Home assistant — Amazon Echo Dot (4th Gen)
Encourage navigating a smart home through the Amazon Echo Dot (4th Gen) smart speaker. Let Alexa accompany the moms in running the household, and watch things get more efficient and connected.
Shop it for PhP 2,587 on Shopee.
Active noise-canceling headphones — Bose QuietComfort 45
Give them the gift of quiet through active-noise canceling headphones like the Bose QuietComfort 45. Let them pick up themselves and re-center through a moment of quietness after a long day of constant movement.
Shop the Bose QuietComfort 45 for US$ 329 on Amazon.
Night light — OPPLE LED Little Moon Night Light
For new moms, having a night light helps them sleep after a busy day. It also helps them take a glimpse of their little angels when they wake up or when they check them in the middle of the night.
Give the gift of light through OPPLE's little night light for only PhP 129 on Shopee.
Air purifier — realme TechLife Air Purifier
Keep the air clean within your household! The realme TechLife Air Purifier helps everyone breathe easy with its ability to effectively filter air particles.
Give the gift of clean air for only PhP 4,590 on Shopee.
Self-cleaning robot vacuum — Dreame Bot W10
Cleaning should be quick and easy, especially in a smart home. The Dreame Bot W10 is a 3-in-1 sweep, mop, and wash vacuum cleaner that scrubs, washes, and dries its mop with the charging base.
Clean every corner effectively. Shop this self-cleaning robot vacuum cleaner for PhP 40,990 on Shopee.
Breast pump — imani i2 Plus
For new moms, this wearable breast pump lets you collect milk discreetly and hands-free. It's so compact, that it can be worn inside a brassiere, and it doesn't come with tubes or wires that create a wooshing sound in every pump. Moreover, it comes with a charging dock so you can store it neatly inside your home or office.
Give the gift of convenience through the imani i2 Plus wearable breast pump. Shop it for PhP 11,950 on Shopee.
Breastfeeding cover — Enfant Nursing Cover
Cleaning up stains can be quite exhausting after a long day. Lessen the household chore by using a breastfeeding cover.
Shop the Enfant Nursing Cover in various colors and prints for PhP 469 on Shopee.
Bouncer and rocker in one — Joie Dreamer Baby Bouncer
Why buy a rocker and a bouncer when you can have a cradler with both functions? The Joie Dreamer Baby Bouncer – Petite City is a compact cradler that rocks and bounces with a push or even when your little angels move.
Give the gift of comfort. Shop this bouncer-rocker for PhP 4,000 on Shopee.
UV sterilizer cabinet — Ecomom Eco 100 Dual Uv Sterilizer
Sterilize all your baby essentials with the Ecomom Eco 100 Dual Uv Sterilizer. It doesn't use hot water to steam, so there is no risk of burns or water mess.
Dreame V12 Pro: Powerful cordless vacuum
Cleans even the tightest of spaces
When I moved out and transferred to my own place, one of the very first appliances I purchased was a vacuum cleaner. 
I got an affordable one that is highly recommended in the Facebook Group Home Buddies, and it was okay. It does the job. 
I use it more often than my normal household broom, so having a quality vacuum is a huge necessity for me. 
When the Dreame V12 Pro came to my doorstep, I was ecstatic. I am sure any clean freak would feel the same — it's a cordless, battery-powered vacuum with a whopping suction power of 32,000 pa. Definitely a total upgrade from my previous one.
As someone who cleans every day, I excitedly put this product to the test.
So many functions!
Dreame V12 Pro comes with a wide array of accessories upon unboxing. It's my first time trying out a cordless vacuum, let alone a multi-functional one, so I was carefully reading the manual while using it for the first few days. 
There's a lot you can do with this powerful handheld vacuum cleaner – powerful enough to clean every corner of a whole unit. 
For instance, it can easily suck the collected dust on my keyboard, thanks to the brush accessory. There's also the anti-mite brush for sofa and beds (this is heaven-sent, especially for fur parents), and the rigid rectangular nozzle which integrates a LED light to clean stubborn dirt such as cobwebs. 
For overall floor cleaning, the default suction brush is outstanding. It also comes with a 5-layer HEPA filter with 99% effective sterilization, which brings so much peace of mind especially that we're still in a pandemic.
But don't be intimidated; using the vacuum and trying all the attachments is actually as easy as pie. The Dreame V12 Pro has an easy lock function which requires less effort when detaching and shifting from one accessory to the next. It's extremely handy and comfortable to use!
Very powerful suction
I mentioned earlier that it has a suction power of 32,000 pa. It's one of the most competitive in the market, and is actually designed for deep cleaning. It can absorb micron-level dust, which makes it extremely powerful for both hard floors and carpets.
No worries, it uses smart adaptive technology so the suction level easily adjusts to the floor without worrying about overheating and your safety.
There was an instance that I accidentally dropped some condiments and a few rice pellets on the floor (I know, it was a clumsy day in the kitchen). I immediately got my Dreame V12 Pro to clean up the mess. My feet didn't feel any evidence afterwards.
Another major problem for me is my tangled hair all over the room. A few weeks after using the product, there were less stands of hair on the floor, especially on areas not usually reached by a normal vacuum. I was enthralled.
I initially thought it will be great for large homes, but I highly recommend it for tight spaces. It has a high capability to remove dirt from every nook and corner.
The vacuum has three modes: Eco, Standard and Turbo. To save up on battery, I usually use the Eco mode with its good suction performance without taking too much battery energy. I sometimes switch to the Standard and Turbo mode during major cleaning days.
Elegant, user-friendly features
My least favorite thing about vacuums in general is having to empty the container. For me, it takes a lot of work especially because I keep on literally getting my hands dirty.
The Dreame V12 Pro features an easy to empty container and a simple grip mechanism that helps eject dirt without coming into contact with it. Additionally, the container has a huge capacity of 0.5L.
The product also features a trigger lock, which allows me to clean continuously and comfortably. 
The high quality LCD screen (which is actually one of my favorite features) provides real-time info on the battery life, suction power, and filter status. It also displays the three user modes.
Is the Dreame V12 Pro your GadgetMatch?
All in all, the Dreame V12 Pro is a great household investment that will last for years. The vacuum has a light, ergonomic design and an elegant grey color that can blend with any shade of room interiors. 
Am I satisfied with this vacuum upgrade? Hell, yes!
For PhP 23,990 (around US$ 460), you get a very compact vacuum cleaner with premium features that you can use in every situation. And again, it's cordless. Check it out on the Dreame website here.