Sony finally opens cross-play for Fortnite for the PS4
PlayStation fans, rejoice!
Sony finally gives in to the one request they have been dodging for a long time.
In a statement on the PlayStation Blog, the company extends support for cross-play for Epic Games' most popular game, Fortnite. To welcome the new policy change, an open beta was launched earlier today for PlayStation 4 users for cross-play with Xbox One, Nintendo Switch, PC, Mac, and mobile players.
The open beta for Fortnite will serve as a testing ground for the newly enabled cross-play policy. The company emphasizes how the open beta tests ensure the viability of cross-play, while listening to the comments of their users from various perspectives. They will also release regular updates on the timetable of developments for cross-play, and the possibility of branching out to other games.
Sony has dealt with backlash over the blocking of cross-play across popular games such as Fortnite, Minecraft, and Rocket League. According to John Kodera, President and Global CEO of Sony, the policy change was a major decision as Sony looks to the future of its platform. With the policy change, Sony expects that cross-play will allow more valuable experiences and usage across their platform now and in the future.
The announcement also comes with the arrival of Season 6 for Fortnite later today. Epic Games is looking for a full workaround towards issues that players faced when cross-play was blocked, such as double accounts. Epic Games is looking to fully implement changes in November with the open beta serving as their avenue for testing the changes.
Final Fantasy VII Remake final trailer
Get hyped!
From the time it made a huge splash in E3 2015, we've been glued and have been waiting anxiously for this game to come out. And now, it's finally upon us. The Final Fantasy VII Remake is coming and this is the final trailer with just days away from the April 10, 2020 release.
If you pre-ordered the game, you already pre-load it now so you can play right away on April 10. Square Enix also shipped the game early to some areas earlier than scheduled considering the Coronavirus situation that has everyone on lockdown.
With the game coming, it's highly likely PlayStation gamers will now have more incentive to stay home.
Lenovo unveils new gaming laptops – Legion 7i , Legion 5i
A more powerful successor in the Legion lineup
Lenovo does not want to be denied with its own gaming technology. The company is ready to take the next big step in providing more powerful gaming devices to everyone. And instead of just sticking with the old formula, they decided to improve everything — including the names of the two new Legion laptops.
Meet the Lenovo Legion 7i, a gaming laptop with a ridiculous amount of gaming hardware to boot. The device comes with the latest Intel Core H processors and up to an NVIDIA RTX 2080 SUPER Max-Q GPU, fit for your hardcore gaming needs. With all that power, you expect a seamless gaming experience — especially for most AAA games in the market. Also, it comes in a relatively similar form factor as previous Legion laptops.
Meanwhile, the Lenovo Legion 5i provides just as much power even with less powerful hardware. Unlike its sibling, this device comes with an NVIDIA RTX 2060 GPU, which is also capable of providing impressive gaming performance.
Both laptops support NVIDIA's G-Sync technology for smoother details during gameplay, and NVIDIA Advanced Optimus for battery efficiency. Through these technologies, these devices hope to be powerful and long-lasting for any type of gamer out there.
The Lenovo Legion 7i, along with the Lenovo Legion Y740 will start at US$ 1,199, with an NVIDIA RTX 2070 to start. Meanwhile, the Lenovo Legion 5i and Legion Y540 will start at US$ 999 with the NVIDIA RTX 2060. Availability of these devices will vary per region.
Think pink: ROG decks out devices in black and pink
Bringing black and pink to your area
ASUS Republic of Gamers (ROG) just announced a new special edition series of Electro Punk gaming devices that are stunning and they're decked out in black and pink. From their pink, PNK LTD, line-up to this cyberpunk black and pink combo, ROG has kept releasing eye-catching color palettes to make sure you find the right gear to show off your personalities with.
Hit you with that…
Black and pink: let's talk color; not the four drop-dead gorgeous girls that first came to mind with this new color combo.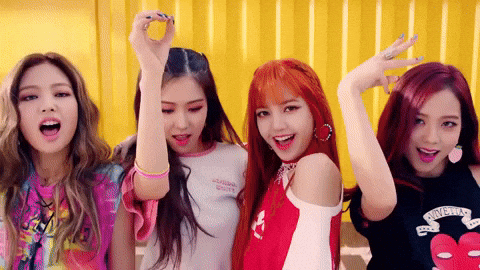 ROG has long integrated Aura Sync into their devices so you can make their devices puke whatever color you liked or felt like. But, not even RGB lighting quite fills the void just as much for some people so, they developed color palettes.
The full Electro Punk set
The Electro Punk color set is available on the: ROG Strix G15 gaming laptop, ROG Strix Go 2.4 headset, ROG Strix Scope TKL keyboard, ROG Strix Impact II mouse, ROG Sheath mouse pad, and the ROG Ranger BP1503 backpack.
ROG Strix G15 Electro Punk gaming laptop
The 15-inch ROG Strix G15 sticks to gaming fundamentals to master it. It's got the latest 10th Gen Intel Core i7 that can shred through everyday work and play; an NVIDIA GeForce RTX 2060, and 240 Hz display. It's perfect for buttery-smooth gameplay while maintaining laptop portability, storage, and durability. If you're looking for a good baseline gaming laptop this is for you.
The Electro Punk edition lays out a sleek stripe around the chassis, highlighted WASD keys, and a pink ROG logo as icing on the cake.
ROG Strix Go 2.4 Electro Punk gaming headset
The ROG Strix Go 2.4 Electro Punk is a USB-C 2.4 GHz wireless headset. It gives you exceptional sound quality with a stable cordless connection to your PC, PlayStation, Xbox, smart devices, and Nintendo Switch. On top of that, it charges fast, has long-lasting battery life, comes with a detachable boom mic, and has built-in buttons for quick and easy volume and mic controls.
The Electro Punk variant has piping hot pink accents in and around the headband, ear pads, and the ROG logo. The rest stays sleek black.
ROG Strix Scope TKL Electro Punk gaming keyboard
The ROG Strix Scope TKL mechanical keyboard was created for fast-paced multiplayer gaming. It's got an enlarged left CTRL key making it easy to find in any FPS frenzy. Gamers can punch in complex commands with confidence with Cherry MX switches. And, with its durable, aluminium-topped construction and compact size, it's the perfect keyboard for travelling to LANs, tournaments, and other esports events.
This Electro Punk variant has keys that accent the edges well. On top of that, Aura Sync lighting shines under every key and through the ROG logo while casting an RGB glow below.
ROG Strix Impact II Electro Punk gaming mouse
Designed with pro gamers in mind, the mouse delivers smooth action in serious play. It's 79g lightweight frame features a pivoted button mechanism for precision speed. And, ROG made sure to make personalizing Impact II's performance easy.
The 6,200 DPI optical sensor ensures accuracy and responsiveness while a DPI button lets you switch between four sensitivity profiles. An exclusive push-fit switch socket design makes it simple to change click resistances and extends the mouse's lifespan.
The programmable buttons above the thumb-rest pop out against the body of the new ROG Strix Impact II Electro Punk gaming mouse. and of course, the Aura Sync-enabled RGB lighting is integrated into the logo, scroll wheel, and front making it shine in theme from top to tail.
ROG Sheath Electro Punk gaming mouse pad
Every Electro Punk edition Strix G15 laptop comes with a special ROG Sheath desk mat that dials up pinpoint precision for gaming mice. The pad measures 35-inches across and 17-inches deep and provides the perfect comfort cushion for your ROG peripherals.
ROG Electro Punk backpack
The Electro Punk collection is more portable with the ROG Ranger BP1503 backpacks. It's got pink piping, patches, and slash across the front. The 15-inch laptop backpack's fabric is durable, lightweight, and water-resistant. And, the mesh netting inside lets users organize their cords tangle-free. It's no gaming backpack without cushioned compartments for keeping everything perfectly snug.