If you like the thrill and action fighting games have but don't have the hardware, strap up. Bandai Namco Entertainment recently released Tekken on mobile. It's got a long list of interesting and strange features you won't normally find in these types of games.
Worth a try

Although Tekken was the go-to bonding game for my siblings and I growing up, I haven't really played many fighting games. I play them occasionally but never really stuck with it. So, when Bandai Namco announced this mobile release, I thought it would be interesting to test it out. The factor of having the ease of portability to play something so action-packed just intrigued me. Not to mention, it's a huge title that's decided to tap into mobile. I just needed to give it a shot.
You don't have to resonate with Tekken or any fighting game for you to consider playing this. If you're warming up to play other fighting games or you're in need of a virtual punching bag, it's worth a try — these games can be a great way to release your frustrations.
Starts off easy
If you've played mobile games like Mortal Kombat X, Injustice 2, and Transformers: Forged to Fight, Tekken Mobile will pull through with familiarity for you. Most fighting games that go mobile have the same mechanic of tap, swipe, and hold. It's essentially a game of strategic tapping so your character moves to beat-up the other character.
Once you install the game, it walks you through how to play. It explains the tap, swipe, and hold controls that aren't as overwhelming as the more technical aspect of traditional Tekken.
You tap and hold the left half of the screen to block hits and swiping left or right moves your character accordingly. The right side of the screen is where most of the attacks are customizable. You can tap the right half to deliver regular attacks and longer taps deliver tougher attacks. If you want your character to execute intricate combos and mix-ups, the game has an interesting feature I'll discuss much later on.
A decent iteration of Tekken
As for any title that shifts platforms, the game is altered to optimize purpose-driven design. The interface is slightly tweaked while still maintaining a healthy dose of familiar. You can play and look through your items, the shop, and your character's equipped skill with ease. The game has multiple modes you can explore and a local versus mode that's coming out soon.
The game establishes itself from the story mode, just like Tekken on your PS4 or PC. This makes warming up to characters and Tekken lore more effortless.
Here comes the strange bit
There are a few things I found odd in the game. When you play it, the card system will throw you off. The cards represent your special attacks and show up on the bottom-right corner of your screen. To execute combos, you get to combine cards to inflict significant damage on your opponent.
Be cautious with using all the cards, though, because you eventually run out of them. This isn't a total bummer since other mobile fighting games like Mortal Kombat X has a similar system to this. In Mortal Kombat X, the characters were cards that you could choose mid-game to switch characters so it's a bit similar but not quite the same thing; in Tekken Mobile, the cards represent various technical moves you can tap to have your character execute.
These are hard-hitting attacks so be careful with timing it just right. It may come off a bit overwhelming at first but if you stick to finish a few rounds on story mode, this won't be too much of a problem.
More quirks
Tekken Mobile rewards leveling up with loot boxes that have items, upgrades, and skill boosts for your characters. When you earn enough experience and in-game currency, you can buy them. I'll be brutally honest: The loot boxes look too much like they came straight out of Overwatch. The structure, design, and animation are just too similar to the point that you can barely spot the difference.
Each character card has an element that categorizes familiar faces from the Tekken series. The game doesn't really delve into the relevance of the elements that much; but when you earn gem shards, the element of the shard corresponds to the character you can level up. When I first encountered this, it didn't give certain advantages over other character elements similar to Pokémon. It may just be Bandai Namco's additional challenge to the game.
Strangely still fun
There are a lot of elements that Bandai Namco tried to squeeze into the game which makes the game confusing. With the cards, gem shard elements, and loot boxes, it felt like a hybrid of the Pokémon Trading Card Game, Overwatch, and actual Tekken in a single mobile game.
Despite that, there's no denying I was enjoying the game while ultimately relearning the psychological play in fighting games. I found myself appreciating the complexity of Tekken through this title's simplistic take on it. I learned to time certain attacks better, position myself better, and even sequencing different attacks.
Is this your game match?
Does the game offer a revolutionary take on previously released mobile fighting games? Not quite. Is it worth a shot despite plot twists coming at you from every periphery? Yes.
Tekken Mobile is undeniably quirky. I can only guess Bandai Namco wanted to establish some sense of complexity in the game which may put off a few people.
It's a tough game to play if you're looking for a casual game to pass the time. It's a game that takes a certain amount of interest to dive into, but it's not too confusing to hate. If you want to give the game a try and kick butt on your mobile, it's available on both Android and iOS.
SEE ALSO: Asphalt 9: Legends now available on iOS, coming soon to Android
Instagram releases IGTV app for creators
Now capable of uploading hour-long videos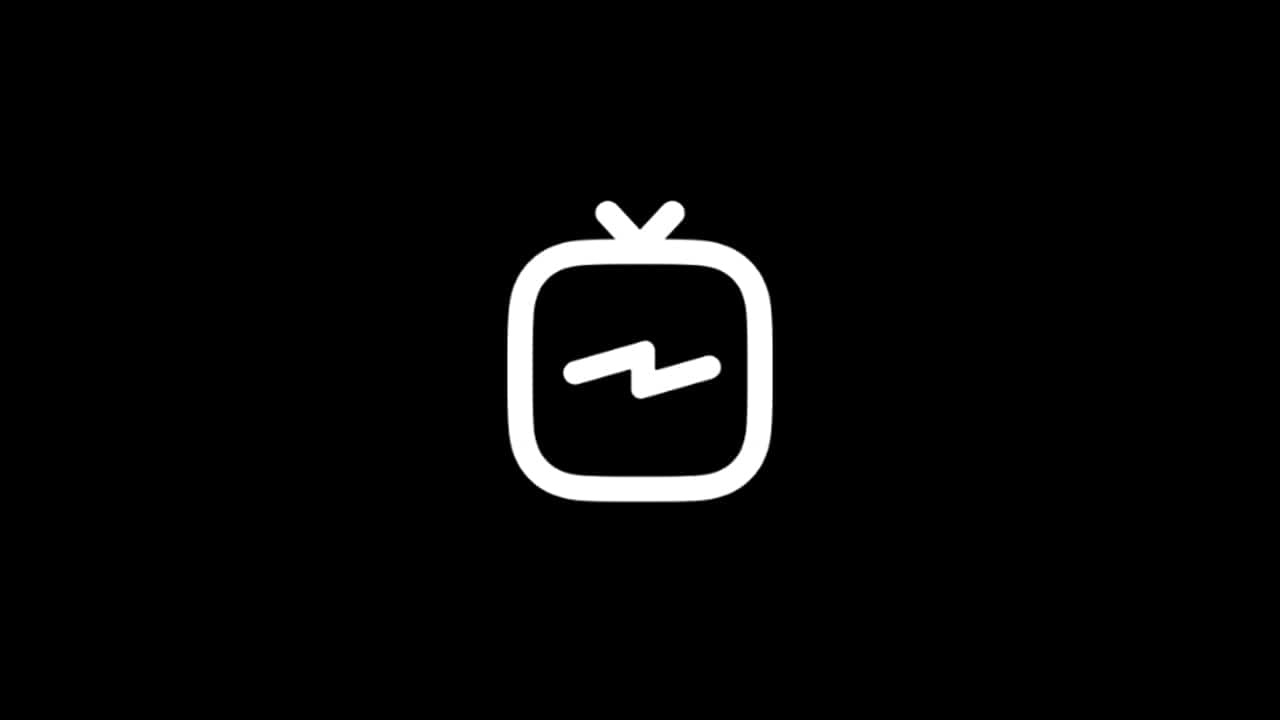 Have you ever wanted to upload a video longer than a minute on Instagram? You're in for a treat as the photo-sharing company launched its latest product: IGTV!
IGTV comes with a stand-alone app that allows you to watch longer videos from content creators all over the world, and upload your own videos, as well. With IGTV, creators can upload a video up to an hour long. However, keep in mind that the videos have to be vertically oriented when you upload them.
"It's built for how you actually use your phone," according to Instagram's business blog. Of course, newer accounts won't be able to fully maximize this new feature as IGTV limits the upload time to ten minutes. However, Instagram is working on applying the one-hour limit to everyone in the future.
Much like a TV, IGTV features channels from different content creators from around the world. When you follow a creator on Instagram, you can access their IGTV channel through a button above Stories. Meanwhile, the IGTV app allows you to scroll through a list of channels according to your preferences. The app filters the channels according to who you're following and the most popular creators on IGTV itself.
Instagram hopes to add more features to IGTV in the future to help content creators. These features range from advertisements in between videos to an option for monetization — something YouTube is doing right now. Instagram wants to give content creators another means to reach their audience while earning revenue from their content, too.
The IGTV app is now available for download from the Google Play Store and Apple App Store for free! Integration with the Instagram app will follow suit once an update arrives.
Facebook Messenger will soon autoplay videos in your conversations
Nope, we don't want videos playing while chatting!
When using a free service, expect it to have ads. That's what exactly Facebook is doing to keep their platform free of charges, but they're running out of room for ads inside their main app, so they're finding more places to put them. That's why Messenger, Facebook's messaging app, started to have ads for quite some time now, and it's about to get more.
Currently, ads inside Messenger are static and they're bearable since they don't necessarily get in the way. As mentioned earlier, Facebook wants to put in more ads in their messaging app. Not just simple ads though, but autoplay videos. Videos are more valuable for the company since they sell higher to advertisers. But, can users deal with videos automatically playing while they're chatting with friends and family?
Stefanos Loukakos, the one who runs Messenger's ad business, says he's aware how autoplay videos would feel intrusive and that the company will monitor user behavior to learn if these new ads turn people off. He did claim in an article by Recode that they're not yet sure how things will work, but basic ads in Messenger didn't show any changes with how people used the platform and videos may or may not have the same effect.
Autoplay video ads on Messenger will roll out early next week to select (and unlucky) users.
SEE ALSO: Facebook Messenger's new interface makes it simple again
Android Messages web client goes live and gets new features
Text, images, and stickers are all supported
Android Messages' much-awaited feature is finally available and it's not the only new thing to try out. Google has five new features for users of Messages, from web support to smart replies.
The web version of Android Messages is now rolling out to users, allowing them to send and view messages on their desktop or laptop's browsers.
Users may visit messages.android.com to access the Android Messages for web. They must also have the updated app on their phone to pair their browser with their phone. People can send stickers, emoji, and attach images aside from sending simple text messages.
The other new features of Android Messages include nifty smart replies for quick responses, instant preview of a link to an article in the conversation, built-in GIF search capabilities, and a useful shortcut for copying one-time passwords such as verification codes when logging into certain apps.
The new features, according to Google, are slowly becoming available to Android users and the rollout will continue throughout the week.
Source: Google
SEE ALSO: The future of Android messaging gets support from carriers worldwide