When I first laid my eyes on the Predator Triton 900 during its first unveiling, I couldn't understand how its form factor would benefit the average gamer. Why would we need a high-end convertible laptop that's thicker than most? A couple of weeks with it changed my view completely.
If the Triton branding sounds familiar, you probably recall the Triton 700, which wasn't only the first in the lineup, but possibly the best gaming laptop of 2017. Since then, Acer added the more affordable Triton 500, as well as this behemoth I'm writing about today.
With a 17-inch 4K Ultra HD display strapped on a hinge that allows it to face any direction you wish, this is about as versatile as it gets for a high-powered gaming machine. It's difficult to describe in words; fortunately, we have a video for that:
All this equates to a desktop-like gaming experience that you can transform however you want. You could keep it in regular laptop mode for a chill session with a clear view of the exposed cooler; extend the display forward so it's easier to spot enemies in FPS and MOBA games; or turn the whole thing around and plug in a controller to see nothing but screen.
For the record, I never bothered turning the Triton 900 into a tablet like how other thin-and-light convertibles work. Despite having a touchscreen, there's no practical purpose for it, especially since there's no included stylus pen.
As you can imagine, the whole thing is heavy because of the all-metal construction. Not so fun fact: So is the power adapter. I'm not kidding when I say that the brick alone weighs more than my primary work laptop.
My biggest trouble using this as a laptop is fitting it inside a bag. I fortunately have the newest Predator backpack that can handle extra-large 17-inch notebooks like this. It even has space for the massive power brick in a separate pocket underneath. I suggest going for something similar before even considering the Triton 900.
Of course, what you're paying for on top of the unique form factor are the specs. With the exception of gaming laptops that can be upgraded after purchase and those that have external water cooling, the Triton 900 is as powerful as its gets for a mobile gaming rig.
Here's a quick rundown of what my particular model owns: Intel Core i7-8750H processor, 32GB RAM, 1TB NVMe PCIe in Raid 0, and a full-fledged GeForce RTX 2080 graphics chip. Put together, you're assured to make the most out of the 3840 x 2160 display with G-Sync.
If you're particular about gaming PC specs, you'd probably be irked by the screen's refresh rate: 60Hz. Yes, the Triton 900 doesn't have the more popular 120Hz or 144Hz standard its 4K display. I honestly would've gone for 144Hz on a 1080p panel, considering that my eyes can't appreciate so many pixels on a 17-inch scale.
Because the Triton 900 has actually been around for a while — hitting the public space only recently — its 8th-generation Core i7 chip isn't as fresh as it once was. But I do appreciate the RAM and SSD configuration provided, which makes every game load like a dream.
And while the RTX 2080 is the best GPU available today, its ray tracing benefits are still far-fetched. As Dan pointed out in his recent gaming laptop review, there are only a handful of games that support it, and all aren't must-haves. You can learn more about ray tracing in our simple explainer.
In actual gameplay, it's a given that the newest AAA games will run at the full 60fps with all settings on high as long as you're on 1080p. But when cranked up to 4K, frame rates often dip in the 40fps range in certain games like Shadow of the Tomb Raider and Battlefield V; however, I had no issues with Devil May Cry 5 and Sekiro no matter the resolution. For synthetic benchmarks, I have a couple:
Superposition: 7878, 58.93fps average (4K Optimized, GPU: 70 degrees Celsius)
Cinebench R15: 1040 (CPU), 108.94 (OpenGL)
As you'd expect, a machine this powerful gets quite hot — often hitting the 70-plus degrees Celsius range for both the CPU and GPU. And although I've gotten used this, the way the hot air blows toward me while the laptop is turned around is troublesome. I need keep my distance with my controller in hand.
This goes without saying, but I can't even bother to rely on battery power with this setup. I get a maximum of 1.5 hours on a full charge; much less if I multitask or play a bit. Bringing along the power adapter at all times is a must, which again, is a pain in itself.
A bunch of these issues are a given considering the Triton 900's versatility and how much power it packs, but I do have a few design concerns, starting with the placement of the power button. It's possibly in the worse spot imaginable, right where you're expected to hold the laptop while adjusting its placement. I can't count how many times I accidentally turned this thing off.
Second, I'm not a fan of the vertical trackpad. Although it ergonomically makes sense to have it on the right, using it on a wide 16:9 screen doesn't. Fortunately, I often rely on a wireless mouse instead and turn the trackpad into a virtual numpad with a double tap. I honestly miss the unique glass trackpad of the Triton 700.
Lastly, and this matters when gaming, the speakers crack on the highest volume. Again, I usually use headphones especially when gaming, but having clear-cut audio is pleasant when watching a quick show on Netflix or YouTube.
Is this your GadgetMatch?
If you can't tell by now, the Triton 900 is an absolute joy to use despite the minor misses. It's a true all-in-one convertible designed with both gamers and creators in mind. At the same time, the price is tough to swallow. Starting at US$ 4,000 — even more for the configuration I tested — this is exclusive to those with deep pockets (and deep bags to keep this in).
Like I say in every high-end laptop review, if you have the patience to build a desktop PC and spend the savings on a more practical gaming notebook, you're in for a better overall deal. Acer has an excellent Helios lineup of midrange options that would work flawlessly for light gaming on the move.
Otherwise, this is the beast choice for those who want a flexible monster. Sure, there are more outlandish gaming machines out there, but the Triton 900 actually makes sense out of all the firepower and features it puts together.
Final Fantasy VII Remake final trailer
Get hyped!
From the time it made a huge splash in E3 2015, we've been glued and have been waiting anxiously for this game to come out. And now, it's finally upon us. The Final Fantasy VII Remake is coming and this is the final trailer with just days away from the April 10, 2020 release.
If you pre-ordered the game, you already pre-load it now so you can play right away on April 10. Square Enix also shipped the game early to some areas earlier than scheduled considering the Coronavirus situation that has everyone on lockdown.
With the game coming, it's highly likely PlayStation gamers will now have more incentive to stay home.
Lenovo unveils new gaming laptops – Legion 7i , Legion 5i
A more powerful successor in the Legion lineup
Lenovo does not want to be denied with its own gaming technology. The company is ready to take the next big step in providing more powerful gaming devices to everyone. And instead of just sticking with the old formula, they decided to improve everything — including the names of the two new Legion laptops.
Meet the Lenovo Legion 7i, a gaming laptop with a ridiculous amount of gaming hardware to boot. The device comes with the latest Intel Core H processors and up to an NVIDIA RTX 2080 SUPER Max-Q GPU, fit for your hardcore gaming needs. With all that power, you expect a seamless gaming experience — especially for most AAA games in the market. Also, it comes in a relatively similar form factor as previous Legion laptops.
Meanwhile, the Lenovo Legion 5i provides just as much power even with less powerful hardware. Unlike its sibling, this device comes with an NVIDIA RTX 2060 GPU, which is also capable of providing impressive gaming performance.
Both laptops support NVIDIA's G-Sync technology for smoother details during gameplay, and NVIDIA Advanced Optimus for battery efficiency. Through these technologies, these devices hope to be powerful and long-lasting for any type of gamer out there.
The Lenovo Legion 7i, along with the Lenovo Legion Y740 will start at US$ 1,199, with an NVIDIA RTX 2070 to start. Meanwhile, the Lenovo Legion 5i and Legion Y540 will start at US$ 999 with the NVIDIA RTX 2060. Availability of these devices will vary per region.
Think pink: ROG decks out devices in black and pink
Bringing black and pink to your area
ASUS Republic of Gamers (ROG) just announced a new special edition series of Electro Punk gaming devices that are stunning and they're decked out in black and pink. From their pink, PNK LTD, line-up to this cyberpunk black and pink combo, ROG has kept releasing eye-catching color palettes to make sure you find the right gear to show off your personalities with.
Hit you with that…
Black and pink: let's talk color; not the four drop-dead gorgeous girls that first came to mind with this new color combo.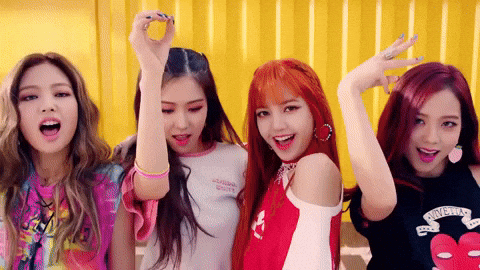 ROG has long integrated Aura Sync into their devices so you can make their devices puke whatever color you liked or felt like. But, not even RGB lighting quite fills the void just as much for some people so, they developed color palettes.
The full Electro Punk set
The Electro Punk color set is available on the: ROG Strix G15 gaming laptop, ROG Strix Go 2.4 headset, ROG Strix Scope TKL keyboard, ROG Strix Impact II mouse, ROG Sheath mouse pad, and the ROG Ranger BP1503 backpack.
ROG Strix G15 Electro Punk gaming laptop
The 15-inch ROG Strix G15 sticks to gaming fundamentals to master it. It's got the latest 10th Gen Intel Core i7 that can shred through everyday work and play; an NVIDIA GeForce RTX 2060, and 240 Hz display. It's perfect for buttery-smooth gameplay while maintaining laptop portability, storage, and durability. If you're looking for a good baseline gaming laptop this is for you.
The Electro Punk edition lays out a sleek stripe around the chassis, highlighted WASD keys, and a pink ROG logo as icing on the cake.
ROG Strix Go 2.4 Electro Punk gaming headset
The ROG Strix Go 2.4 Electro Punk is a USB-C 2.4 GHz wireless headset. It gives you exceptional sound quality with a stable cordless connection to your PC, PlayStation, Xbox, smart devices, and Nintendo Switch. On top of that, it charges fast, has long-lasting battery life, comes with a detachable boom mic, and has built-in buttons for quick and easy volume and mic controls.
The Electro Punk variant has piping hot pink accents in and around the headband, ear pads, and the ROG logo. The rest stays sleek black.
ROG Strix Scope TKL Electro Punk gaming keyboard
The ROG Strix Scope TKL mechanical keyboard was created for fast-paced multiplayer gaming. It's got an enlarged left CTRL key making it easy to find in any FPS frenzy. Gamers can punch in complex commands with confidence with Cherry MX switches. And, with its durable, aluminium-topped construction and compact size, it's the perfect keyboard for travelling to LANs, tournaments, and other esports events.
This Electro Punk variant has keys that accent the edges well. On top of that, Aura Sync lighting shines under every key and through the ROG logo while casting an RGB glow below.
ROG Strix Impact II Electro Punk gaming mouse
Designed with pro gamers in mind, the mouse delivers smooth action in serious play. It's 79g lightweight frame features a pivoted button mechanism for precision speed. And, ROG made sure to make personalizing Impact II's performance easy.
The 6,200 DPI optical sensor ensures accuracy and responsiveness while a DPI button lets you switch between four sensitivity profiles. An exclusive push-fit switch socket design makes it simple to change click resistances and extends the mouse's lifespan.
The programmable buttons above the thumb-rest pop out against the body of the new ROG Strix Impact II Electro Punk gaming mouse. and of course, the Aura Sync-enabled RGB lighting is integrated into the logo, scroll wheel, and front making it shine in theme from top to tail.
ROG Sheath Electro Punk gaming mouse pad
Every Electro Punk edition Strix G15 laptop comes with a special ROG Sheath desk mat that dials up pinpoint precision for gaming mice. The pad measures 35-inches across and 17-inches deep and provides the perfect comfort cushion for your ROG peripherals.
ROG Electro Punk backpack
The Electro Punk collection is more portable with the ROG Ranger BP1503 backpacks. It's got pink piping, patches, and slash across the front. The 15-inch laptop backpack's fabric is durable, lightweight, and water-resistant. And, the mesh netting inside lets users organize their cords tangle-free. It's no gaming backpack without cushioned compartments for keeping everything perfectly snug.