Apple Event September 2020: new iPads, Apple Watch SE, A14 Bionic, and more
iPhone 12 announcement coming real soon
The annual Apple Event in September isn't like the usual as we don't have the new iPhone 12 series today. Instead, Apple unveils not just one, but two iPads — and even twice the number of Apple Watch models.
There's a refreshed iPad 8th-Generation, as well as the redesigned iPad Air that houses the power-packed A14 Bionic chipset — that will also be in the upcoming iPhone 12 models. Other than that, there's the newly-updated Watch Series 6 that can now measure blood oxygen levels. There's even an the Apple Watch SE for the whole family.
Of course, there are other announcements talking about Apple's services. You can watch more about that in our Apple event highlights video right here.
iPad Pro with M1 chip, 5G, Liquid Retina XDR display is here
Knock your socks off!
The star of Apple's Springboard event is none other than their all-new iPad Pro. It now sports the groundbreaking M1 chip, supports super fast 5G, and with a stunning Liquid Retina XDR display.
The iPad Pro already felt like a device category all on its own with its unrivaled performance considering its form factor. Apple is upping the ante with the addition of the M1 chip famously known for improving over performance and delivering better power efficiency. It's like Goku defying limits and rising to the ranks of the gods.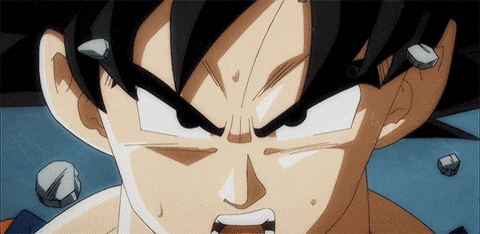 So what's exactly inside?
Are you ready for this? Other than the aforementioned M1 chip you also have the following: 16-core Apple Neural engine, advanced image signal processor (ISP), a unified, high-bandwidth memory architecture with up to 16GB of memory, 2x faster storage, and up to 2TB capacity. Drooling yet?
It's the kind of power usually reserved for MacBook Pros but instead you get it in tablet form. In. Sane.
12.9-inch Liquid Retina XDR Display will melt your eyes
In a good way. It's a stunning mini-LED display. That's over 10,000 LEDs across the entire back of the display for up to 1000 nits of full-screen brightness, 1600 nits of peak brightness, and a 1 million-to-1 contrast ratio. Eye. Melting.
It also has other display tech like ProMotion, True Tone, and P3 wide color support, and support for HDR and Dolby Vision content.
5G on a tablet
Yessir. No, it won't get you Covid. What it will do is open you to a world of Internet connectivity that's faster than anything (mobile) you've experienced thus far. It supports most 5G bands on any device of its kind including mmwave.
Superior connection
Thunderbolt and USB 4 is now on the iPad Pro. That single USB-C port enables a variety of connections to truly maximize this godsend of a tablet. Thunderbolt supports 10Gbps Ethernet, faster external storage and even higher resolution external displays, including the Pro Display XDR at full 6K resolution.
What else is there?
It has a new video call experience called Center Stage. It uses the 12MP ultra wide front cam that has the TrueDepth camera system. Its large field of view helps the machine learning kick in so as you move around, it'll keep you centered in the frame.
The Magic Keyboard, which offers a comfortable typing experience with backlit keys, an integrated trackpad, and its floating design, now comes in a gorgeous new White color.
iPadOS 14.5 will be available to iPad customers starting next week. It comes with expanded language support for Apple Pencil features like Scribble and Smart Selection, new emoji, support for the latest gaming controllers, and the ability to share lyrics and see top songs in cities around the world with Apple Music.
Price and availability
The new iPad Pro is available to order beginning Friday, April 30 on apple.com, apple.com/sg, and in the Apple Store app in 31 countries and regions. The iPad Pro will be available in Apple Store locations in the second half of May.
The new 11-inch and 12.9-inch iPad Pro will be available in silver and space gray finishes. iPad Pro is available in 128GB, 256GB, 512GB, 1TB, and 2TB configurations.
11-inch iPad Pro Wi-Fi
US: US$ 799
Singapore: SG$ 1,199
11-inch iPad Pro Wi-Fi + Cellular
US: US$ 999
Singapore: SG$ 1,419
12.9-inch iPad Pro Wi-Fi
US: US$ 1,099
Singapore: SG$ 1,649
12.9-inch iPad Pro Wi-Fi + Cellular
US: US$ 1,299
Singapore: SG$ 1,869
Invites are out for Apple's Spring Loaded event
Hours after Siri spilled the beans
It's official — Apple's first event of 2021 is happening next Tuesday, April 20th.
Invites to their "Spring Loaded Event" went out today, April 13, hours after Siri spilled the beans to those who asked, "When's the next Apple event?" Siri's early announcement also included the venue, Apple Park in Cupertino, California, although this Spring 2021 event, like many of Apple's during the COVID pandemic – will be virtual.
The image on the invite, a long squiggly line that looks like it was drawn with an Apple Pencil, hints at an iPad announcement.  Rumors suggest Apple is ready to unveil a brand new M1-powered iPad Pro with a Mini LED screen. 
The use of the term loaded could also hint at at a slew of other product announcements. Apple recently announced third party compatibility with its Find My network service, opening the door for speculation that the long-rumored Air Tags are finally coming too.
The invite comes sans any press announcement, so keep Apple's Event Page bookmarked, and we'll find out together next week, 10am Pacific.
24 hours indoors with the Lenovo Tab P11 Pro
A day in doodles!
So, here's the tea: 🍵. You're welcome. Jokes aside, this past year or so has been a roller coaster ride. And, we've been frothing at the mouth to keep our sanity at bay. With everything going on in the world (indoors and out), we might just have the right tablet to keep you and your family productive and creative: the Lenovo Tab P11 Pro.
Wasn't short of pleasant surprises
I was lucky enough to get to test it out and since I developed a horrible rash that made me look like a beaten-up tomato, I decided to sketch a full day in quarantine with the tablet.
And, oh boy, let me preface the next 24 hours with some context. I've never had a proper tablet and pen before and the Tab P11 Pro made me realize how little I knew about just how much I might actually need one. From getting more work done wherever, to rediscovering my love for simple sketches, the Tab P11 Pro wasn't short of pleasant surprises.
Pre-pandemic, I would normally wake up at around midday but now, I usually wake up early afternoon. I usually try not to check my phone first thing up but, I'd be lying through my teeth if I said I didn't do it every single day.
Start your day right
The Tab P11 Pro really helped me with getting into the creative groove of work, play, and getting up to date. Instead of just being on my phone, I now make myself a cup of coffee and browse through work emails, daily tasks, and news. So, same thing; just on a bigger and better tablet.
Lenovo's most powerful 11.5-inch Android tablet puts out images through a brilliant 2K OLED display. So, it was no surprise I abused it for Netflix and getting back into sketching when seeing COVID-19 active cases in 2K was festering toxic nihilism.
Multitask with ease, anywhere
You'll be happy to find the display comes with HDR10 and Dolby Vision support. The chassis also comes with four JBL speakers, supplemented with Dolby Atmos support.
These came to good use when I got to playing after work or listening to podcasts while I was going about my baking shenanigans mid-afternoon.
Quickly after baking, or while dough proofs, I get to work. The Lenovo Tab P11 Pro is great for getting more done at home.
The ultra-thin Keyboard Pack with built-in trackpad snaps into place when you need to fire off an email, get work done, or school degenerates. The magnetic stand cover and integrated kickstand prop up the tablet, marrying ease and comfort while you stay productive and creative.
Features you'd need and want
A day full of work meetings can be a breeze with the Tab P11 Pro's dual rear (13MP and 5MP) camera combo and a dual (8MP and 8MP) selfie-shooter.
On the note of features that showed off how horrendous I looked from my rash, you can unlock the Tab P11 Pro with facial recognition. And, as you would have hoped, it hadn't failed to give me access despite how non-hyperbolic and realistic I am of the extremes my face had turned me into a walking raspberry.
When work is at a standstill or I'm hitting a wall, I get to sketching. I haven't had the chance to dabble into sketching much lately but, the tablet has given me a creative outlet to express myself.
The intuitive Lenovo Precision Pen 2 is a huge help with its subtle pressure adjustments for a smoother digital writing and doodling experience.
Under the hood specs
The Tab P11 Pro sports the Snapdragon 730G chipset, up to 6GB of RAM, and 128GB of internal storage (with expandable storage up to 1TB through microSD).
So, the Lenovo Tab P11 Pro is more than capable to last a full day of work, play, baking, and doodling with its 8600mAh battery.
But hey, didn't I technically just use it for only half the day since I woke up in the afternoon? Well, I match my ungodly waking hours with ungodly sleeping hours.
I usually end my day with journaling around 3am to 5am. These hours seem to be when I polish my doodles, write about my day, meditate, and plan out the next day.
Is this your GadgetMatch?
The Lenovo Tab P11 Pro embodies the tablet you didn't know you needed without taking all the money in your wallet. It goes without saying that if you're looking for a tablet to optimize your creative and work output wherever you are, this is the perfect tablet for you. It's feature-packed to make sure you get every bang for your buck while working like a pro.
The Lenovo Tab P11 Pro is currently bundled with a Keyboard Pack, Folio Case/Stand Cover, and Precision Pen 2. The optional Lenovo Smart Charging Station 2 enables hands-free movie-watching and stable charging while docked. The Folio Case lets you strut in style with its modern fabric doubling down as extra protection for when you need to chuck it in your bag and go.
The Lenovo Tab P11 Pro has a price tag of PHP 36,990 and is available at Lenovo Exclusive Stores and Authorized resellers nationwide.
It's also available at the Lenovo Mobile Official Store in Lazada and the Lenovo Mobile Official PH shop in Shopee.Follow Lenovo Philippines on Facebook and Instagram to get updates about the latest products and promos.
---
This feature is a collaboration between GadgetMatch and Lenovo Philippines.