Vivo NEX S: What's taking selfies with a pop-up camera like?
And other relevant questions about Vivo's newest flagship
"It has a pop-up selfie camera." That was the only thing I heard when the Vivo NEX was announced, and all other features faded into the background. Seriously, my main excitement over this phone stems from the fact that it has a mechanical camera that comes out when you take photos with the front-facing camera.
How would it work? Why the technical maneuvering to make this camera happen? Would it break after the gajillion selfies I take in a day? These were all questions I needed answers to. So, it's time for a quick review — and by quick, I mean I'm only tackling the key features. (You can read the full hands-on review here.)
What's the deal with this phone anyway?
The Vivo NEX, to us mere mortals (your average non-techie consumer), looks like a typical smartphone. Until you have to scan your fingerprint and take a selfie, that is. Of course, a number of people have given praise to this handset for being the future of smartphones — and I can't blame them. In a sea of identical notched devices, a camera with moving parts sounds oh so exciting.
You'll realize that the hype is real when you finally get this baby in your hands. Anything that feels less than premium in my hands is a big no-no for me, and the NEX doesn't disappoint in this regard. Unlike the previous midrange Vivo releases that didn't quite do it for me, this handset has a good weight to it and you can definitely feel the glass build.
Sure, it comes in drab black, but if the light hits right, you can see colors of the rainbow. No, really:
It's a nice lighting touch, though to be honest, it just looks more black in most lighting scenarios. I'm pretty disappointed I'm not the dazzling unicorn I thought I'd be by using this phone, but that's just me.
Do we really need all that screen?
A 91+ percent screen ratio is a big deal in terms of measurement and smartphone hype, but it's just a bunch of numbers to me. Admittedly, however, the wider screen experience is good — the obsession with a wider screen in a smaller phone body is understandable for people with smaller hands like mine.
Speaking as someone who hides the notch when I have the option to, the lack of screen obtrusion is refreshing. More screen means a literal bigger picture, which is great when being viewed on a massive 6.59-inch Super AMOLED screen. As much as I'd love to say that's a problem for the small-screened population, it's the lack of standard in screen ratios that's the real culprit, so I'll leave it at that.
How does the

 

fingerprint sensor feel?
Hidden in plain sight is the fingerprint sensor. Yes, it's in the display! You know where to scan your fingerprint because when the phone's locked, the area of the screen where you're supposed to put your finger lights up.
How does this new technology fare? Well, it's decent. Compared to other fingerprint scanners which take less than a second to unlock with a slight touch from your finger, the in-display sensor on this thing is less sensitive and it takes longer. You'd have to hold your finger precisely on the correct area of the screen for a second or two.
Call me spoiled, but in a time of talking refrigerators, that two-second delay feels so long. Impressive as an under-display fingerprint sensor may be, anything longer than a second just feels so laggy to impatient old me, especially since the only two options to unlock this phone is via the sensor or entering a code (which is so 2010). The phone isn't equipped with face unlock technology since, to get to the front-facing camera, you'd need the phone unlocked.
Vivo offers an alternative to all this in the form of the lower-priced Vivo NEX A, though, so problem solved. That version of the NEX has an actual fingerprint scanner  — the usual fast one — on the back of the phone.
What's taking selfies with a pop-up camera like?
First of all, I'd like to admit: Taking selfies with a pop-up camera is pretty cool. The reaction I get when other people see this moving part on my phone is priceless.
How it works is the camera pops up every time you flip the camera to selfie mode. The whole thing barely makes a sound, though there are options to add a sound effect every time the cam came out, but I refused to turn that on because who wants an alert every time a selfie is attempted? It's a pretty smooth movement so once the novelty faded out, there were times I even forgot it was happening.
Forgetting that tiny protruding camera was actually what scared me. One too many times, I'd accidentally tap the selfie camera option and, without me noticing, the camera would come out. This happened in my bag, in my hands, or even on my cluttered desk, and every time I was scared I'd break this tiny moving part.
Sure, Vivo said they did drop tests and that the camera can pop up to 50,000 times (Chay did the math: That's 137 years if you only take one selfie per day), but does that mean it's Isa-proof? It did survive more than a week in my hands, but I don't think that thing would've survived a solid drop if it so happened with the camera out. (Because let's be honest, everyone drops their phones.)
The selfie camera on the NEX is pretty good and I love how its AI beauty mode is so subtle but effective. Of course, the beauty mode can still be too much at optimum settings, but who told you to amp up the filter that high, Brenda?
Additionally, the rear cameras are pretty good, too. Honestly, it's a pretty capable IG camera. See for yourself:
For more photo samples, check out our 24 Hours at the World Cup with the Vivo NEX.
Do I likey?
Me likey what I've seen so far.
If you're in the business of reviewing phones and gadgets, it's easy to get bored with all the identical phones being churned out nowadays. That being said, it's also easy to get carried away by something just by virtue of it being different.
Truth be told, this is one solid phone from Vivo. Honestly, it's a flagship that I would totally use, even for just the selfie camera. But, on top of it being novel, I'm happy to report that it performs well, all things considered. Despite caveats, it's a phone that pushes boundaries and dares to stray from what conventional smartphones are making.
And, don't we all love that exciting wildcard? C'mon, live a little and take poppin' (pun intended) selfies along the way.
Short hair? Here are three fun hairstyles using the Dyson AirWrap
Different yet easy!
These days, a lot of us spend more time at home. With a lot of free time at hand, why not practice serving looks that you'd want to do when things go back to normal? If you've always wanted to have beautifully-styled tresses for events, the office, and even casual get-togethers, we got you. Using the Dyson AirWrap, we'll show you three different styles that you can do throughout a regular week.
The Dyson AirWrap is available online for EUR 489 for the complete set. Installment plans start at EUR 20,79 per month.
Special thanks to Hotel Bristol Berlin for the venue
Makeup by Mel Montajes
9 new Memoji stickers and what they mean in the time of coronavirus
There's an appropriate Memoji for the guy who ghosted you 💁🏻
Now more than ever, most of our communication has gone virtual. Identifying and expressing how we feel at a time like this can be difficult, especially when everything is exclusively done via messaging.
With the new iOS 13.4 update, you get 9 additional Memoji stickers that you can use to react to the different messages you're sending and receiving in the time of coronavirus.
1. Person behind a computer
Person behind a computer is the new work from home symbol. Wear it (send it) like a badge of honor — you are, after all, doing humanity a favor by staying home.
2. Huffing with anger
Huffing with anger is how we react when we learn that other people are not self-isolating, not practicing social distancing, or not taking the necessary precautions to keep themselves and their community safe and healthy.
3. Person with tipping hand
Person with tipping hand is the humble brag Memoji. Send it right after the photo of the sumptuous meal you made for yourself, when you've had a productive day, or when you feel proud of finally doing spring cleaning!
4. Gesturing no
Gesturing no is the only correct response when you get THE text. You know, that message from the guy who ghosted you but suddenly remembered to respond 10 months later because, well, he's probably alone, bored, and is *hopefully* in quarantine like everyone else.
5. Smiling face with three hearts
Smiling face with three hearts is the Memoji your friends, family, and of course, your crush deserve to receive when they check up on you and wish you well.
6. Party horn
Party horn is what you should send when you and your friends finally agree to do a virtual date — whether that's a Netflix party, happy hour, or a book club. Express your excitement about hanging out, albeit via FaceTime, with the proper Memoji.
7. Rolling eyes
Rolling eyes is appropriate when we see insensitive things posted on social media, or when we get a text from the toxic ex.
8. Screaming in fear
Screaming in fear is a cute way to express that panic you're feeling during situations like not being able to buy rice from the supermarket, or when your friend comes up with horrendous ideas like cutting her own bangs!
9. Folded hands
Folded hands is what we attach to messages of good news at a time like this, no matter how shallow they may be. Alternatively, it's also an appropriate Memoji to send when you're feeling zen after a virtual yoga or meditation session.
It will be a while before we get a new set of Memoji stickers, but here's to hoping we get the face mask one 😷 really soon!
adidas SL20 review: Feel like running as fast as The Flash
adidas' best running shoe so far!
About a month ago Adidas released a new running shoe called the Adidas SL20 — this shoe was part of the recent Adidas "Faster Than" campaign where they talked about how being "fast" is not something that's only reserved for elite runners, and that speed isn't always just about distance and time.
Instead, Adidas emphasises that "fast" is more of a personal feeling, which everyone can experience, even if you don't think of yourself as a "fast" runner. They backed this up with a series of videos from all types of people, who run just because they enjoy it.
I have been really intrigued about this shoe because I saw a bunch of people post about it in the Adidas Runners Kuala Lumpur group. As you might already know Adidas has their own Runners group in major cities around the world and they can be super useful to keep you motivated — like right now in Malaysia we're under a lockdown because of the current pandemic.
All runs are on pause but the Adidas Runners KL group has been posting live workout at home sessions which is pretty good and definitely motivates you to stay in shape and workout even from home.
Starting with a bit of a history lesson, the SL20 is a spiritual successor to the ol' Adidas SL72 that dropped way back in 1972. This was a shoe that was designed to be used in the German Olympics at the time, and was worn by a bunch of athletes back then.
SL stands for "Super Light" and it lives up to its name. With the SL20, Adidas designed a lightweight running shoe that is meant to cater to all types of runners, and all speeds, made just for anyone who wants to feel fast. It weighs just about 238 grams, making it one of the lightest running shoes around. Though it is slightly heavier than the Adios 5.
You realize this from the second you slip these on. The SL20 is a shoe that just makes you feel fast, and you really feel like running when you're wearing them which is a really good thing for a running shoe.
This is my first pair of really lightweight running shoes. If you've never worn a pair of lightweight running shoes before, this will feel like a whole new dimension. That being said, I should mention that these are meant more for short, fast runs rather than long-distance ones.
Design and Construction
When you first pick up the SL20 it's very clear that the choice of materials was meant to make sure the shoe is as light as possible. There's a new Light Strike midsole which is much lighter than Boost. But it also has the torsion system, a heel counter, and Continental just like what you'd find on the much more expensive Adidas Ultraboost, which is sweet.
You can see we got the awesome Black-White-and-Orange colorway which is the main marketing colorway for the SL20.
The shoe also comes in a cool black-white-and-gold colorway, along with a more formal all-black colorway as well in case you want something a little more low-key.
Starting with the upper, the SL20 is made of an engineered mesh material which feels extremely thin and a major contributor to the whole lightweight nature of this shoe.
The material seems tough enough but as with any shoe with a thin, breathable upper you'll want to make sure you wear thicker socks or keep a close watch on your toenails, so you don't end up accidentally poking through it.
Similarly, the tongue also has no padding, being just a thin piece of lightweight fabric. The laces are also pretty soft and there are two extra eyelets up top in case you want an even more snug fit.
One small detail that I really liked was the SL20 branding on the lace tips that is color matched to the three stripes on the shoe.
I also noticed that the lacing is also slightly asymmetrical with a bias towards the medial side which helps with that lockdown feeling, and medial support.
Moving on to the heel area, the SL20 has an integrated heel counter which means that unlike the external heel counter which you'd see on the Ultraboost 20, this one is all internal. The heel counter is made of a hard material which allows you to easily slip your foot into the shoe, but also does a great job at locking your heel into place.
Coming to the midsole, as mentioned earlier, it's made out of a new material called "Lightstrike " which is significantly lighter than Boost, which most of y'all have probably heard about. But I'll talk about the midsole later on.
Underneath that, you have the Continental stretchweb outsole with the red torsion propulsion system integrated into the sole. This gives the shoe more structure and control.
Then there's the heel, which is more stiff and supportive but I'll talk about the entire midsole and outsole later on. And for those of you who aren't as familiar with Adidas sneakers, yes it's that Continental, the tire maker.
All in all it's a great looking shoe, with a lot of visual attention to detail in its design.
Quite snug, go up at least half a size
In terms of fit,  the SL20 is supposed to fit true-to-size but it's a bit of a narrow shoe with a rigid toe-box. Since I have wide feet, Adidas sent me a size up which fits pretty well. I'd definitely advise trying these on in a store if you could, because the engineered mesh upper here is not a very stretchable fabric.
So if you have wide feet like I do, you might want to go up half a size or even up a full size. In case you were wondering, the heel-to-toe drop here is the usual 10mm with a stack height of 29/19.
The light in Lightstrike is truly light
Coming to performance, as I have mentioned — the SL20 feels incredibly light, and you feel it immediately as you start running with them. The engineered mesh upper is weirdly lightweight as if it's not even there, and the new Lightstrike foam has a good amount of energy return as well.
The Lightstrike foam itself is pretty interesting. It was originally designed for use in basketball shoes, with the thought being that the foam would have enough cushioning, lightweight, but still be very responsive with some court-feel especially with the kind of lateral movement you see in basketball.
It was first introduced in 2018 in the signature sneakers of former NBA MVP James Harden, before also moving on to the Adizero series of running shoes.
With this purpose in mind, Lightstrike is slightly harder than Boost cushioning, sacrificing some of that soft comfort for better energy return instead. This cushioning, along with the lightweight upper, is the reason why you want to go faster in these shoes.
I found myself running slightly faster with these on, and I'm not even sure why. Maybe it was just a psychological feeling of wearing such lightweight shoes, or maybe it's the overall package of the SL20.
The Torsion system allows for a nice, springy toe-off, and also helps with the energy transition from heel to toe, allowing your foot to go back into its normal state during each strike, and the heel counter keeps your feet firmly locked in.
The slightly harder midsole does mean these are best suited for short distance runs. You could still wear them for long distance or marathon running, but the Lightstrike foam midsole is not as soft a cushion as one would like for a long distance running shoe.
For sprints and everyday jogs, the SL20 is freaking fantastic. But for long distance runs, you might want to check out the Ultraboost 20 or even the ASICS GEL-Nimbus 22 instead.
These shoes really are a lot of fun to run in because they're just so darn lightweight, with great energy return, that push-off sensation really is amazing so maybe some of y'all might actually like them for long distance runs as well.
Coming to the SL20 outsole, it's worth noting that you can also feel any stones or pebbles under your foot with these so they really aren't meant for off-road or cross country runs either — just a road or street runner.
The Continental stretchweb outsole is a great addition, just like what we've experienced on Ultraboost for a while now. These are some of the grippiest rubber outsoles around and this means running on even wet roads is not an issue.
I wouldn't recommend testing these out on icy streets. I'm always paranoid about falling where ice is involved because I've only lived in tropical weather countries, but apart from that, the outsole has no issues gripping and keeping traction even on the rainiest of days.
Overall the Adidas SL20 falls more in the stable end of the spectrum, compared to many other lightweight running shoes. While I still think of it as a neutral running shoe, it has a pretty reasonable amount of stability.
Is this your SneakerMatch?
The Adidas SL20 is just a fantastic running shoe designed for runners who want to run fast. It doesn't matter what your definition of fast is, because this pair will honestly just make you feel fast when you're running with them.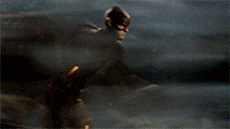 If you're looking for a pair of lightweight running shoes, this is pretty much one of the best options out there right now.
The only real alternative comes from Adidas itself — the Adidas Adizero Boston 8 and the Adidas Adizero Adios 5 — both of which look very similar now to the SL20.
All three belong to the lightweight running shoe category, and they weigh almost the same but the primary difference is their uppers and midsoles, and how they feel when running. Both the Boston and Adios have slightly more premium upper construction, and both have Boost in the midsole, which also means they cost a lot more than the SL20.
The Adios feels more like a racing shoe and offers the least in terms of comfort, whereas the Boston is more of an all-round running shoe. It's firmer and harder than the SL20 but also softer and more comfortable than the Adios.
Out of all three, I think the SL20 is the most comfortable, though of course not as comfortable as the heavier SolarBoost or Ultraboost sneakers.
Bif you're looking for a lightweight running shoe to get you started with running or just to be your first lightweight running shoe, I think the SL20 is for you. Even if you are a trained runner who wants a secondary pair of "fast" shoes — these are definitely for you.
The Adidas SL20 is just for anyone who wants to feel fast, without shifting too far away from a comfortable daily running shoe, but still wanting a pair of lightweight running shoes.
Definitely recommended.