Vivo NEX S: What's taking selfies with a pop-up camera like?
And other relevant questions about Vivo's newest flagship
"It has a pop-up selfie camera." That was the only thing I heard when the Vivo NEX was announced, and all other features faded into the background. Seriously, my main excitement over this phone stems from the fact that it has a mechanical camera that comes out when you take photos with the front-facing camera.
How would it work? Why the technical maneuvering to make this camera happen? Would it break after the gajillion selfies I take in a day? These were all questions I needed answers to. So, it's time for a quick review — and by quick, I mean I'm only tackling the key features. (You can read the full hands-on review here.)
What's the deal with this phone anyway?
The Vivo NEX, to us mere mortals (your average non-techie consumer), looks like a typical smartphone. Until you have to scan your fingerprint and take a selfie, that is. Of course, a number of people have given praise to this handset for being the future of smartphones — and I can't blame them. In a sea of identical notched devices, a camera with moving parts sounds oh so exciting.
You'll realize that the hype is real when you finally get this baby in your hands. Anything that feels less than premium in my hands is a big no-no for me, and the NEX doesn't disappoint in this regard. Unlike the previous midrange Vivo releases that didn't quite do it for me, this handset has a good weight to it and you can definitely feel the glass build.
Sure, it comes in drab black, but if the light hits right, you can see colors of the rainbow. No, really:
It's a nice lighting touch, though to be honest, it just looks more black in most lighting scenarios. I'm pretty disappointed I'm not the dazzling unicorn I thought I'd be by using this phone, but that's just me.
Do we really need all that screen?
A 91+ percent screen ratio is a big deal in terms of measurement and smartphone hype, but it's just a bunch of numbers to me. Admittedly, however, the wider screen experience is good — the obsession with a wider screen in a smaller phone body is understandable for people with smaller hands like mine.
Speaking as someone who hides the notch when I have the option to, the lack of screen obtrusion is refreshing. More screen means a literal bigger picture, which is great when being viewed on a massive 6.59-inch Super AMOLED screen. As much as I'd love to say that's a problem for the small-screened population, it's the lack of standard in screen ratios that's the real culprit, so I'll leave it at that.
How does the

 

fingerprint sensor feel?
Hidden in plain sight is the fingerprint sensor. Yes, it's in the display! You know where to scan your fingerprint because when the phone's locked, the area of the screen where you're supposed to put your finger lights up.
How does this new technology fare? Well, it's decent. Compared to other fingerprint scanners which take less than a second to unlock with a slight touch from your finger, the in-display sensor on this thing is less sensitive and it takes longer. You'd have to hold your finger precisely on the correct area of the screen for a second or two.
Call me spoiled, but in a time of talking refrigerators, that two-second delay feels so long. Impressive as an under-display fingerprint sensor may be, anything longer than a second just feels so laggy to impatient old me, especially since the only two options to unlock this phone is via the sensor or entering a code (which is so 2010). The phone isn't equipped with face unlock technology since, to get to the front-facing camera, you'd need the phone unlocked.
Vivo offers an alternative to all this in the form of the lower-priced Vivo NEX A, though, so problem solved. That version of the NEX has an actual fingerprint scanner  — the usual fast one — on the back of the phone.
What's taking selfies with a pop-up camera like?
First of all, I'd like to admit: Taking selfies with a pop-up camera is pretty cool. The reaction I get when other people see this moving part on my phone is priceless.
How it works is the camera pops up every time you flip the camera to selfie mode. The whole thing barely makes a sound, though there are options to add a sound effect every time the cam came out, but I refused to turn that on because who wants an alert every time a selfie is attempted? It's a pretty smooth movement so once the novelty faded out, there were times I even forgot it was happening.
Forgetting that tiny protruding camera was actually what scared me. One too many times, I'd accidentally tap the selfie camera option and, without me noticing, the camera would come out. This happened in my bag, in my hands, or even on my cluttered desk, and every time I was scared I'd break this tiny moving part.
Sure, Vivo said they did drop tests and that the camera can pop up to 50,000 times (Chay did the math: That's 137 years if you only take one selfie per day), but does that mean it's Isa-proof? It did survive more than a week in my hands, but I don't think that thing would've survived a solid drop if it so happened with the camera out. (Because let's be honest, everyone drops their phones.)
The selfie camera on the NEX is pretty good and I love how its AI beauty mode is so subtle but effective. Of course, the beauty mode can still be too much at optimum settings, but who told you to amp up the filter that high, Brenda?
Additionally, the rear cameras are pretty good, too. Honestly, it's a pretty capable IG camera. See for yourself:
For more photo samples, check out our 24 Hours at the World Cup with the Vivo NEX.
Do I likey?
Me likey what I've seen so far.
If you're in the business of reviewing phones and gadgets, it's easy to get bored with all the identical phones being churned out nowadays. That being said, it's also easy to get carried away by something just by virtue of it being different.
Truth be told, this is one solid phone from Vivo. Honestly, it's a flagship that I would totally use, even for just the selfie camera. But, on top of it being novel, I'm happy to report that it performs well, all things considered. Despite caveats, it's a phone that pushes boundaries and dares to stray from what conventional smartphones are making.
And, don't we all love that exciting wildcard? C'mon, live a little and take poppin' (pun intended) selfies along the way.
From zero PPE making to export, here's how India ramped up
US and China are its biggest trade partners
With 1.3 billion people, India is a highly dense country, and the imposition of a sudden lockdown meant critical equipment like PPE (Personal Protection Equipment), masks, and other medical equipment were in low supply. Due to the global outbreak, imports were also difficult to find since the demand was too high.
The initial cases of Coronavirus were detected in the Chinese city of Wuhan in November 2019. While the outbreak was limited initially, it gradually spread across China, followed by other countries, and reached a critical stage in March.
Many countries implemented a strict lockdown to curb the spread of the virus. While these curfews helped reduce the spread of the virus, it also handicapped industries because the normal flow of goods and production was adversely affected. Adding to this, developing countries were worse hit because their healthcare system is weak and under-equipped.
However, India was able to find a solution indigenously and, within a few months, went on to start exporting Coronavirus goods. Drip Capital is a California-based financing company that provides capital to small and medium scale exporters. The company has released a detailed report that gives us an insight into India's production response to the Coronavirus pandemic.
The report considered 14 categories of medical-related products that were shipped between January and July of 2020. The data is directly compiled from India's Directorate-General of Foreign Trade (DGFT). These categories include textiles, disinfectants, test kits, soap, rubber, gloves, footwear, and other medical equipment.
In a nutshell, the industry clocked a growth of US$ 150 million when compared to the same period last year. The country was in a lockdown state for almost two months, and PPE demand among medical workers, contact tracers, and other essential workers was extremely high. The textile category alone contributed to the growth of US$ 40 million, followed by test kits at US$ 26 million, disinfectants at US$ 28 million, and soap at US$ 12 million.
What's even more interesting is, India had zero domestic manufacturing capacity for PPEs in January. A few restrictions were placed on exports in January due to a shortage of inventory, and a complete ban was placed in March. The government released massive tenders to encourage domestic production, and the country was making 700,000 to 800,000 PPE kits a day by June.
Once domestic demand was fulfilled, the government opened up exports, and a milestone was reached in October when India delivered 1.8 million N95 masks to the US. The effect is quite easily visible as the country exported goods worth US$ 539 million in the first seven months of 2020. In comparison, India exported goods worth US$ 532 million in the whole of 2019. Hence it's safe to assume this year's exports shall be almost twice that of last year.
70 percent of all exported goods originated from Gujarat, Maharashtra, Tamil Nadu, and Karnataka. On the other hand, India's top trade partners were spread across the globe. The US single-handedly imported goods worth US$ 98 million, followed by China at US$ 37 million, Germany at US$ 30 million, and the Netherlands at US$ 22 million.
Indian goods were in high demand in smaller countries like the UAE, Singapore, Thailand, Sri Lanka, Vietnam, and Hong Kong. A natural edge that Indian goods have is their pricing. Being a developing economy with a substantial population engaged in agriculture and textile, PPE was a perfect commodity that helped grow small scale industries.
Spotify is testing its own Stories feature
Currently in testing
Every social media platform today is obsessed with the disappearing short-form video. Stemming from TikTok's success worldwide, everyone is developing or launching a rivaling TikTok feature — or, more subtly, a Stories feature. Even Snapchat, the platform most similar to TikTok already, has recently launched its own format. Now, joining the cast of unlikely TikTok adopters, Spotify is testing its own Stories feature.
Tagging along with its holiday lineup, Spotify has unveiled Instagram-like Stories currently exclusive to its artists. Right now, users can view videos created by artists like Jennifer Lopez and Pentatonix.
At the moment, the feature is only a test. The platform has not confirmed if Spotify Stories (or whatever the final name is) will eventually open up to ordinary users.
For every other user, Spotify can link up with other social media platforms for their Stories features. With its own Stories feature on the horizon, Spotify can cut out the middleman. However, no one knows if users will warm up to Spotify Stories in lieu of their social media platforms.
Besides a Stories feature, Spotify has also developed numerous functionalities throughout the year. Among others, the music streaming platform has introduced couple plans, searching by lyrics, and listening together.
Amid the pandemic, Spotify has risen up as a true performer this year, despite the strangeness of a Stories feature.
Huawei Watch GT 2 Pro: Best Christmas gift for the man in your life
Make him shine as bright as you
Not every successful woman needs a man. But if you happen to have one in your life, it doesn't hurt if he can look as pristine as you.
What better way to elevate his look than with a premium timepiece that looks smart and is actually smart.
The Magic number is 12. There's that thing about 12 days of Christmas. In the Philippines, the Watch GT 2 Pro retails for roughly around PhP 12,000. So here are 12 reasons to make each thousand of that purchase count.
1. It's gorgeous and will elevate your man's confidence
Here's the deal. It's possible your man looks like a walking half-peeled potato. But have him wear the watch and he'll instantly feel like a BTS member. Now, he may still look like a potato, but now he's a potato with swagger. The best thing anyone can wear is confidence and this can totally help with that.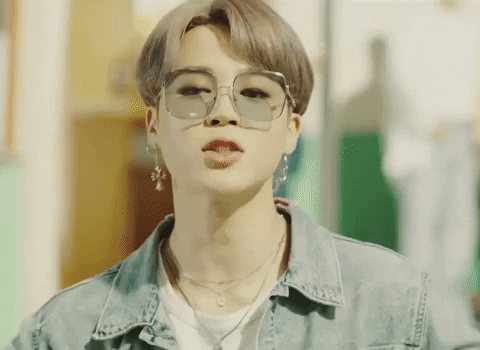 2. It won't break easily 
A luxurious timepiece that will likely stand the test of time? Yep, that's that this is. The sapphire glass that the watch face is made of is on stubborn son of a b***. It's as tough as they come.
3. It's customizable 
Nothing's more empowering than knowing you can tweak things to your taste. With One Hop Watch Face, you can use whatever image is in your file as the Watch Face. Neat!
(*Only works when paired with a Huawei smartphone running EMUI 11 and up).
4. It can track a bajillion workouts 
We're going to assume the hyperbole didn't fly over your head. Think of an activity, and there's a good chance the Huawei Watch GT 2 Pro can support it. It likely can find and track a workout that your man can stick with. This means your man can go from looking like a potato to looking like a french fry (which is a snacc. Get it?) 😉
5. It can lead your man back to you
Let's say your man decides to transform from potato to french fry and starts with some light jogging around your neighborhood. But he got too into it and doesn't realize he's in the part of the neighborhood he's not familiar with. The Huawei Watch GT 2 Pro has a GPS Route Back feature that will let him find his way back into your loving arms.
6. Encourage him to pick-up a sport
Other than tracking workouts, it can also track bajillion sports. There's badminton, tennis, bowling, volleyball, and even golf! These are all fun sports that you can do together!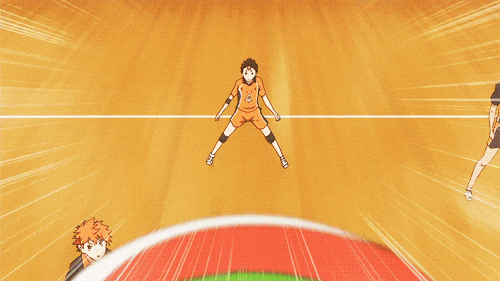 7. You can check how much you make his heart flutter 
Okay, that's probably not what the heart rate meter is for but it's a fun concept, right? It is, of course, useful for many other things but this one is cute to try. Throw an "aegyo" (cute gesture) his way and see how much his heart rate spikes.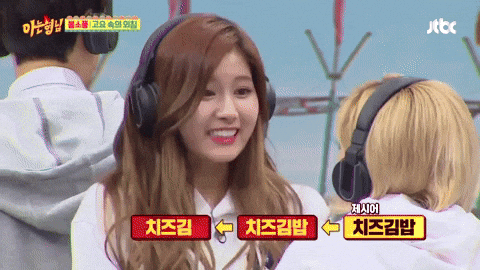 8. You can find out why he's being grumpy 
Is your man acting aloof or just plain out of it? Ask him to check his stress levels on Huawei Watch GT 2 Pro. If it returns an alarming number, ask him what's up and you guys can resolve the problem together. 💕
9. Make sure he gets your messages
The Huawei Watch GT 2 Pro lets you have full control on which notifications you get. Make sure he has notifications turned on for the messaging app you two use the most. That way, he always gets those sweet nothings from you.
10. Decide whether you're going out for a safe social-distancing date or staying in to Netflix and chill 😏
One glance on the watch and you'll get a sense of what the weather is like on a particular day. This will help you determine whether you'll spend some time out or just have some snuggle time indoors.
11. You don't have to worry about charging it everyday
Let's face it. Several smartwatches require some juicing up after just a day. Well, not this one. Even if you push the battery to the limit by enabling all the features, you'll still get AT LEAST five days without charging it. It's long-lasting just like your man. 😉
12. You can take cute couple photos! 
It has a remote shutter feature that will free up your hands and let you do all the silly couple poses you've been wanting to do. Just prop your phone up somewhere and use the watch as the shutter!
SEE ALSO: Huawei Watch GT 2 Pro review: Swanky and smart
Christmas Promo
If you buy the Huawei Watch GT 2 Pro (PhP 11,999) from November 27 to December 31, you'll get a FREE entertainment package consisting of a notebook, multi-connector, and blue speaker. Combined those are worth PhP 2,099.
This deal is available in all Huawei stores as well as online and offline retailers.