Xiaomi has had a great year and the launch of the Mi MIX 2S in Shanghai this week is a milestone for a number of reasons.
During his keynote, Founder and CEO Lei Jun was quick to point out that like a dark horse, Xiaomi came back to the world stage in 2017 — climbing back to the top five and nearly doubling shipment growth while the rest of the top smartphone manufacturers' numbers suffered.
Xiaomi also reached its target revenue of CNY 100 billion (US$ 15.8 billion), after just seven years of operations.
Lei Jun says this was possible not just because of Xiaomi's solid fanbase, but also because of their relentless commitment to innovation. Xiaomi was able to acquire more than 6,000 patents by the end of last year, with more than half being global patents. And of course, who could forget, Xiaomi popularized the now mainstream full-screen display.
While fans will always argue that Sharp did it first, it was Xiaomi who opened the doors for other OEMs with the original Mi MIX. At the time, Google's Compatibility Definition Document said that all Android devices must conform to the 16:9 aspect ratio. But Xiaomi challenged that and changed the Android world forever with the original Mi MIX and its 17:9 ratio.
And if innovation is the core of Xiaomi, design and quality are its life. Xiaomi is now the Chinese company that has won the most number of industrial awards not just in China but in other parts of the world.
But among its growing ecosystem, Xiaomi is proudest of its award-winning MIX line, with the Mi MIX and MIX 2 also parts of European art museum collections.
Same beautiful design
It comes as no surprise then that Xiaomi retained the same beautiful form factor in this S update. Despite everything we've seen so far, the Mi MIX 2S is still one of the most beautiful phones out there.
Xiaomi Global Spokesperson Donovan Sung says the MIX 2S represents the company's dedication to cutting-edge innovation and top-notch quality design. No pun intended.
The only compromise and the one thing we haven't liked since the original MIX is the awkward front camera placement.
Sure it makes the design unique and now iconic, but it's still the sore point in a phone that would otherwise be great.
If you're like our managing editor Marvin or account manager Alven who don't take a lot of selfies, this shouldn't really be a problem. Rotating the phone is always an option if you have to. But if you use Snapchat, Instagram Stories, and video calls a lot like the rest of the population, this might be a deal-breaker.
While most brands have opted to put their own versions of the notch to achieve a full-screen display, Xiaomi is choosing a rather uncomfortable route for the MIX line for now.
Unlike the Mi MIX 2, the MIX 2S will not come in special edition unibody ceramic versions. Instead, we're getting two colors by default: black or white.
Black is the more seamless of the two, especially when turned off — even the front camera has a black coating.
Sung says the ultimate vision for the MIX line is for the phone to become one unblemished piece of glass — no notch, no bezels. He says the black version of the Mi MIX 2S is the closest we have to that vision and as for me, I personally can't wait for that future.
But me and the rest of the GadgetMatch team really like the white version even if the front camera sticks out. Having reviewed hundreds of smartphones, it's a refreshing sight in a sea of black devices.
It's also less of a fingerprint magnet, comes with a really nice matte case that doesn't make the phone look cheap, and most importantly, matches my outfits better if I must say so myself.

That notch-free display
Not everyone gives users the option to hide the notch, hence the hesitation among Android fans. It can be distracting especially when watching videos or playing games.
On the Mi MIX 2s, that's not a problem. Videos fill up the entire screen as long as the app supports taller aspect ratios.
One caveat though is Netflix doesn't support beta ROMs, which most of our Xiaomi units are on. It doesn't even show up on the Google Play Store. There are, of course, do-it-yourself fixes available online, but like most users, I would rather have my favorite apps like Netflix available at my disposal without much tinkering, especially for a phone designed perfectly for content consumption.
Other than that, Xiaomi kept the same LCD display from the previous generations. It's not the brightest we've seen but it's bright enough for use under the sun.
AI in Cameras
Like most phones this year, the biggest upgrade on the Mi MIX 2S has to do with the cameras. Not only does it have dual 12-megapixel cameras, they're also now equipped with AI, largely thanks to the high-end Snapdragon 845 chipset found inside.
The unit I'm using doesn't have the final software yet so I didn't really get to test all the new features, but at the event, Xiaomi showed off what it can do. The camera adjusts settings depending on your subject and scenario. It can detect 206 (yes, 206!) different scenes, including different settings for thinner leaves and Instagram-worthy succulents.
There's real-time translation and currency conversion, which would be really useful in China for tourists like me. There's also depth effect even on the selfie camera, and probably what I'm most excited to try: dynamic bokeh.
Can't wait to try Dynamic Bokeh on the #MiMIX2S pic.twitter.com/iHgJY7yLZE

— Chay Lazaro (@chaylazaro) March 30, 2018
That said, the camera improvements don't stop with the AI features. Compared to the Mi MIX 2, the MIX 2S' cameras are noticeably better at handling dynamic range resulting in better color accuracy.
Photos are also more detailed and sharper without being oversharpened.
Selfies are not as mushy as before but still too tight for our liking, making group selfies almost impossible.
Although low-light photos have always been a weak spot for Xiaomi phones, improvements can be seen on the Mi MIX 2S on the main rear camera. It still has optical image stabilization, but now has a bigger 1.4µm pixel size on its new Sony IMX 363 sensor.
This slideshow requires JavaScript.
The second camera on the Mi MIX 2S is a telephoto lens for zoomed-in shots and portrait mode, which works surprisingly well — a far-cry from the Mi 6 and Mi A1's crooked cutouts — even with my usually challenging wavy hair.
This slideshow requires JavaScript.
This slideshow requires JavaScript.
DxOMark gave the Mi MIX 2S an impressive photo score of 101 and an overall score of 97 — the same overall score as the iPhone X and Huawei Mate 10 Pro's. I didn't get to do a comparison with those two but here are more sample photos I took around Shanghai:
This slideshow requires JavaScript.
Despite the high photo score, DxOMark gave the phone a lower 88 for video performance, which is usually the case for a lot of smartphones. Even with OIS, videos shot on the Mi MIX 2S can still be a little shaky. Although I had way too much fun using the built-in time-lapse feature on the camera.
I enjoyed using built-in time-lapse feature on the #MiMIX2S way too much 👀 Sped up 4x, colored, and 'Boomeranged' on FCPX 😆 pic.twitter.com/JvYaohF9cb

— Chay Lazaro (@chaylazaro) March 30, 2018
Efficient battery
Apart from powerful chipsets coupled with cheaper price tags, battery life on Xiaomi phones is usually what we're most impressed with, and the Mi MIX 2S is no exception.
After a 10-hour day of taking photos and videos, checking emails, writing, a lot of social media, I still managed to get a little above five hours of screen-on time. Although again, the phone I'm using doesn't have the final software yet so it can still improve or regress from here.
I didn't do a charging test, but I got to try the white wireless charger that matches my new phone. Yes, the Mi MIX 2S now supports the standard Qi wireless charging and Xiaomi will be selling its own wireless charger for CNY 99 (US$ 15).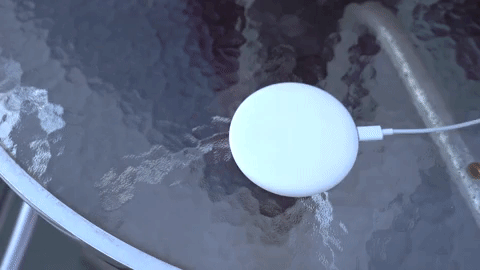 It only charges at a maximum of 7.5W, which is faster than most wireless chargers, but still a little slower than Samsung's wireless charging pad that maxes out at 9W. A full charge of the Mi MIX 2S on the Xiaomi wireless charger takes less than three hours.
Is this your GadgetMatch?
It's hard to say given I haven't tried the phone's new features and full potential. But there's one thing I know for sure: While more and more manufacturers are increasing prices for their devices recently, Xiaomi is proud to stay true to its brand.
Whenever asked whether they can maintain the same value proposition, Xiaomi's response is always a resounding yes; they have been doing it for seven years and there's no changing that.
The Mi MIX 2S is proof that Xiaomi's reputation of building high-quality products for much less is here to stay. It will be available in China starting April 3 and pricing is as follows: CNY 3,299 (US$ 525) for the 6GB + 64GB model, CNY 3,599 (US$ 573) for the 6GB + 128GB model, and CNY 3,999 (US$ 573) for the 8GB + 256GB model.
Although if there's one thing that's changed about Xiaomi, it's that they're no longer the same Chinese startup that disrupted the smartphone space in 2011.
Their expansion in Western Europe and launching not in Beijing but in the cosmopolitan city of Shanghai signify that Xiaomi recognizes they're now a global company, ready and confident to be compared with the rest of the world.
With Xiaomi leading the way, and the MIX line as their pride and joy, Lei Jun says together with other Chinese companies, they are embarking on a transformation — changing the way the world perceives their products — shifting from the derogatory made in China to a proud label of designed in China.
ASUS Zen AiO 27 hands-on: A step up from before
Your next home PC?
Let's take a break from laptops and check out this desktop PC from ASUS. This is the Zen AiO 27 and it looks so much better than any of the previous all-in-ones we reviewed from the Taiwanese company.
Coming from the iMac-like Zen AiO Pro and Vivo AiO, the Zen AiO 27 is a welcoming sight. But, is it any good?
Let's find out in this hands-on.
This AiO has a gorgeous 27-inch UHD display
The bezels surrounding the screen are slim
It has an outward notch at the bottom for the webcam
There are four speakers located at the back
Quick-access ports are on the right side of the base
The remaining ports are all at the back
The front has two LED indicators and an SD card reader
The base even has a wireless charging pad
A full-size wireless keyboard comes in the box
There's also a bundled wireless optical mouse
The Zen AiO design upgrade we've been waiting for
ASUS' new Zen AiO 27 finally gets the design upgrade it deserves. It's not an iMac copy-cat anymore and it looks even better than Apple's desktop PC. ASUS certainly took a step forward in design; however, I've seen better-looking AiOs running Windows 10 like Dell's new Inspiron desktops.
Perhaps, the best asset of the Zen AiO 27 is its display. It's a 27-inch IPS LCD panel with a UHD resolution and multi-touch support. The display is Pantone Validated for color accuracy and it has ASUS' NanoEdge design for slimmer bezels all around.
Although, like on smartphones, slimmer bezels come at a cost. ASUS had to put an outward notch to house a webcam and, for some reason, they placed it at the bottom. When I tested the webcam, it was showing myself from an awkward angle. As a consolation, it's also equipped with an IR sensor for hands-free face login with Windows Hello.
The Zen AiO 27's stand lets users view the display from multiple angles. It can tilt and swivel, plus the height can be adjusted with one finger. There's no option for rotating the display, but that's okay.
Design-wise, the Zen AiO 27 is a thing of beauty. I do appreciate its brushed metal-effect finish of really dark blue (darker than navy blue) with gold trims and accents. The audio and visual department of the PC delivers top-notch quality as well.
Slim and powerful, but not enough for 4K
All of the power of the Zen AiO 27 comes from beneath. The components are all housed in the base of the PC, which is neat and practical. How so? There are two storage slots and memory is user upgradeable up to 32GB.
The specs of the model I have are impressive with an Intel Core i7-8700T processor, 16GB DDR4 memory, 512GB M.2 SSD, and 2TB HDD. It also has discrete graphics using NVIDIA's GeForce GTX 1050, which is kind of old but still very capable.
The base also has a Thunderbolt 3 port and features Bluetooth 5.0 and dual-band gigabit-class Wi-Fi. Needless to say, it runs Windows 10 Home out of the box.
I have no complaints with the general performance of the Zen AiO 27 thanks to its incredible specifications. I can easily multitask with multiple windows open and quickly render images from Photoshop. The configuration is also enough to ensure smooth video editing.
When it comes to gaming though, it doesn't hit the mark. While the GTX 1050 GPU is good for games like Fortnite or anything with similar graphics power requirements, it's not enough to push pixels in UHD.
This means you can't take full advantage of the crisp display of the Zen AiO 27. It's best to keep the game's resolution in Full HD to have at least 60fps in not-so-demanding titles. Too bad I can't enjoy Cities: Skylines in 4K.
I wasn't able to try it out, but the Zen AiO 27's can also act as an external monitor since it has an HDMI-in port. Any HDMI-connected source can use the UHD display as a second monitor.
Is this your GadgetMatch?
The ASUS Zen AiO 27 is indeed premium with an asking price of PhP 149,995 in the Philippines. It's available through ASUS Concept Stores nationwide.
Of course, if you are to build your own desktop PC, you could get more power with the same budget. You could even still use an ASUS monitor, keyboard, mouse, and components since the company also sells those.
What you won't get is the convenience of a plug-and-play, space-saving AiO. It's like bringing out a laptop and plugging in the charger. If only ASUS included a better wireless keyboard and mouse, it would have been a better package.
SEE ALSO: ASUS ZenBook Pro Duo offers largest secondary touchscreen yet
Realme C2 hands-on: The new budget king?
Cheap yet good
After releasing a midrange phone capable of handling graphics-intensive games, Realme is back to catering to the budget segment. The successor to the entry-level Realme C1 is here, and it doesn't look like a rebranded OPPO phone anymore.
The Realme C2 is the company's newest affordable phone. Designed to be really friendly to people's wallets, is the Realme C2 worth the hard-earned money?
Let's find out in this hands-on.
It's got a 6.1-inch IPS LCD display
The power button is on its right side while…
… the volume keys and card tray are on the left
The card tray accepts a microSD and two SIM cards
The micro-USB port and 3.5mm jack are at the bottom
The phone's back features a prism-like textured pattern
It's certainly different from your typical budget phone
Unique-looking body
Since the Realme C2 is a budget phone, it's not packing the best hardware available. It doesn't have a powerful processor, but it has a body that's unique. It's pretty hard to sell an entry-level device with its low specifications, although the Realme C2 is not reliant on its power alone.
Realme markets their new phone to have what they call a "Diamond Cut Design." The Realme C2 doesn't have any fancy stones, although it has a textured back panel that kind off mimics the look of a shining diamond. It's still made of plastic, but I certainly appreciate this over a glossy, smudgy glass-like back.

In front, it has a 6.1-inch display with a dewdrop notch that's way smaller than before. The screen's resolution remains at HD+ which is not the sharpest panel available, yet it's alright. I find the display to be adequate for everyday use.
The whole front is protected by a smooth slab of Gorilla Glass 3, so you don't have to worry much about scratches. It does come with a pre-installed plastic screen protector.
Overall, the physical design of the Realme C2 is okay. It doesn't elevate the budget segment with any premium materials, but the textured pattern on the back is a welcome touch. We don't get to see a smudge-free phone every day.
Decent performance
There's nothing exciting in the specs department, although the Realme C2 gets its job done. It's powered by a MediaTek Helio P22 chipset which has an octa-core CPU. Compared to the Realme C1, the Realme C2 is slightly faster and more efficient with its new processor. The model I have has a fairly standard 3GB of memory and 32GB of expandable storage.

Out of the box, the phone runs the latest version of ColorOS 6 with updated icons to give it a different identity over OPPO phones with the same operating system. ColorOS is already based on Android Pie, so it's pretty much up to date with the core Android features.
So far, the Realme C2 performs smoothly with my day-to-day usage. I have yet to encounter any frustrating lag or hiccup. Multitasking is pretty limited due to its low memory, although let's not ask too much from a budget phone.

Gaming-wise, graphics-intensive titles are not advisable for the Realme C2. It can run games in low settings fairly smooth, but Asphalt 9 and PUBG Mobile are not fun to play with low frame rates.
Decent cameras
Equipped with a 13-megapixel shooter and a 2-megapixel depth sensor on the back, the Realme C2 can take decent stills in broad daylight. Indoor and night shots can get noisy, but it's still usable for posting online. It has an LED flash to help fill light, just in case you need to.
For selfies, there's a 5-megapixel front-facing camera sitting inside the display's notch.
Check out these samples:
This slideshow requires JavaScript.
The phone's main camera doesn't have AI scene detection, but the front camera has built-in beauty filters. Surprisingly, it takes good selfies as long as there's a lot of light available.
Is this your GadgetMatch?
To appreciate the Realme C2, one should see it as a budget phone that tries to offer something different. To be honest, most buyers will just slap on a case to keep their phone protected. However, the Realme C2 doesn't disappoint in delivering the basics and it's a well-rounded phone.
The Realme C2 starts at PhP 5,490 in the Philippines and INR 5,999 in India for the entry-level configuration with 2GB of memory and 16GB of expandable. If you wish to get the 3GB+32GB variant, you'll have to shell out PhP 6,490 or INR 7,999.
Those who find the Realme C2 inadequate could check out the Realme 3 and the Realme 3 Pro. Of course, higher-end models cost extra.
SEE ALSO: Realme 3 Pro review: 'Pro' models are indeed better
OPPO Reno 10x Zoom unboxing and hands-on: An emerald looker
Green with envy
Receiving new packages excites me. This may or may not be why online shopping gets me on so bad but I digress.
What came in the mail last week, straight from China, was something that I was looking forward to trying out more: The OPPO Reno 10x Zoom that I got to test out in Zurich last month. Also, there were additional package brownie points because the phone comes in OPPO's new box. I was very curious to see what changed.
Let's get to it!
The OPPO Reno box isn't standard sized; it's a slightly longer version of the typical phone boxes in the market. Love that holo design, though!
Typical box inserts: A sleeve that houses manuals and such — and yes, no one ever reads those so we're skipping ahead.
The phone in all it's plastic-wrapped glory. We're saving the best for last so I'll move on to what's under this tray…
Interestingly, OPPO opted for this serious-looking custom Reno case with a sexy slit on the back.
Then we finally have the USB-C cord, the power adapter, and some good-looking USB-C earphones with accents that match the phone. Speaking of the phone, here it is in its ocean green glory.
I take this mani-phone matching business very seriously. 🤩

The #OPPOReno10xZoom in Ocean Green, emerald ring by Vera Juan, and random $1 bottle of green polish pic.twitter.com/KsIPcZjRlJ

— Isa Rodriguez (@sisasaid) May 28, 2019
It's a great-looking phone to rep. The glass finish on the back gives it that gentle sheen, very classy. In certain lighting conditions, it looks more green than blue — but I'm not complaining.
This thing packs a Snapdragon 855 processor, a 4065mAh battery, and even an in-display fingerprint sensor.
There are no camera bumps on this phone's three cameras (an 8-megapixel wide-angle camera, a 48-megapixel main shooter, and a 13-megapixel zoom camera). There is, however, a special indented dot under the three cameras to makes sure you don't scratch said cameras when you leave them on a flat surface.
Then again, you could always just put the case on. Definite protection to this phone but it does add substantial thickness. And since it's not exactly a small phone, it might not fit your girl pockets or tiny hands.
The plus side of having a bigger device is that it makes for a better Netflix viewing experience. And disappoint, the OPPO Reno did not. The unobstructed AMOLED display partnered with Dolby stereo speakers definitely delighted in terms of binge-watching my shows.
The unhampered view on this phone screen is made possible by a 16-megapixel pop-up camera — one that retracts for self-preservation when it detects pressure or impact.
Being on the OPPO Reno is a great experience so far. It's fast and snappy and the face unlock is still honestly impressive. OPPO tells me, however, that there are still upcoming software updates to the phone so until then, here's our first look at video and camera performance on the streets of Zurich where the Reno first launched.