Xiaomi has had a great year and the launch of the Mi MIX 2S in Shanghai this week is a milestone for a number of reasons.
During his keynote, Founder and CEO Lei Jun was quick to point out that like a dark horse, Xiaomi came back to the world stage in 2017 — climbing back to the top five and nearly doubling shipment growth while the rest of the top smartphone manufacturers' numbers suffered.
Xiaomi also reached its target revenue of CNY 100 billion (US$ 15.8 billion), after just seven years of operations.
Lei Jun says this was possible not just because of Xiaomi's solid fanbase, but also because of their relentless commitment to innovation. Xiaomi was able to acquire more than 6,000 patents by the end of last year, with more than half being global patents. And of course, who could forget, Xiaomi popularized the now mainstream full-screen display.
While fans will always argue that Sharp did it first, it was Xiaomi who opened the doors for other OEMs with the original Mi MIX. At the time, Google's Compatibility Definition Document said that all Android devices must conform to the 16:9 aspect ratio. But Xiaomi challenged that and changed the Android world forever with the original Mi MIX and its 17:9 ratio.
And if innovation is the core of Xiaomi, design and quality are its life. Xiaomi is now the Chinese company that has won the most number of industrial awards not just in China but in other parts of the world.
But among its growing ecosystem, Xiaomi is proudest of its award-winning MIX line, with the Mi MIX and MIX 2 also parts of European art museum collections.
Same beautiful design
It comes as no surprise then that Xiaomi retained the same beautiful form factor in this S update. Despite everything we've seen so far, the Mi MIX 2S is still one of the most beautiful phones out there.
Xiaomi Global Spokesperson Donovan Sung says the MIX 2S represents the company's dedication to cutting-edge innovation and top-notch quality design. No pun intended.
The only compromise and the one thing we haven't liked since the original MIX is the awkward front camera placement.
Sure it makes the design unique and now iconic, but it's still the sore point in a phone that would otherwise be great.
If you're like our managing editor Marvin or account manager Alven who don't take a lot of selfies, this shouldn't really be a problem. Rotating the phone is always an option if you have to. But if you use Snapchat, Instagram Stories, and video calls a lot like the rest of the population, this might be a deal-breaker.
While most brands have opted to put their own versions of the notch to achieve a full-screen display, Xiaomi is choosing a rather uncomfortable route for the MIX line for now.
Unlike the Mi MIX 2, the MIX 2S will not come in special edition unibody ceramic versions. Instead, we're getting two colors by default: black or white.
Black is the more seamless of the two, especially when turned off — even the front camera has a black coating.
Sung says the ultimate vision for the MIX line is for the phone to become one unblemished piece of glass — no notch, no bezels. He says the black version of the Mi MIX 2S is the closest we have to that vision and as for me, I personally can't wait for that future.
But me and the rest of the GadgetMatch team really like the white version even if the front camera sticks out. Having reviewed hundreds of smartphones, it's a refreshing sight in a sea of black devices.
It's also less of a fingerprint magnet, comes with a really nice matte case that doesn't make the phone look cheap, and most importantly, matches my outfits better if I must say so myself.

That notch-free display
Not everyone gives users the option to hide the notch, hence the hesitation among Android fans. It can be distracting especially when watching videos or playing games.
On the Mi MIX 2s, that's not a problem. Videos fill up the entire screen as long as the app supports taller aspect ratios.
One caveat though is Netflix doesn't support beta ROMs, which most of our Xiaomi units are on. It doesn't even show up on the Google Play Store. There are, of course, do-it-yourself fixes available online, but like most users, I would rather have my favorite apps like Netflix available at my disposal without much tinkering, especially for a phone designed perfectly for content consumption.
Other than that, Xiaomi kept the same LCD display from the previous generations. It's not the brightest we've seen but it's bright enough for use under the sun.
AI in Cameras
Like most phones this year, the biggest upgrade on the Mi MIX 2S has to do with the cameras. Not only does it have dual 12-megapixel cameras, they're also now equipped with AI, largely thanks to the high-end Snapdragon 845 chipset found inside.
The unit I'm using doesn't have the final software yet so I didn't really get to test all the new features, but at the event, Xiaomi showed off what it can do. The camera adjusts settings depending on your subject and scenario. It can detect 206 (yes, 206!) different scenes, including different settings for thinner leaves and Instagram-worthy succulents.
There's real-time translation and currency conversion, which would be really useful in China for tourists like me. There's also depth effect even on the selfie camera, and probably what I'm most excited to try: dynamic bokeh.
Can't wait to try Dynamic Bokeh on the #MiMIX2S pic.twitter.com/iHgJY7yLZE

— Chay Lazaro (@chaylazaro) March 30, 2018
That said, the camera improvements don't stop with the AI features. Compared to the Mi MIX 2, the MIX 2S' cameras are noticeably better at handling dynamic range resulting in better color accuracy.
Photos are also more detailed and sharper without being oversharpened.
Selfies are not as mushy as before but still too tight for our liking, making group selfies almost impossible.
Although low-light photos have always been a weak spot for Xiaomi phones, improvements can be seen on the Mi MIX 2S on the main rear camera. It still has optical image stabilization, but now has a bigger 1.4µm pixel size on its new Sony IMX 363 sensor.




The second camera on the Mi MIX 2S is a telephoto lens for zoomed-in shots and portrait mode, which works surprisingly well — a far-cry from the Mi 6 and Mi A1's crooked cutouts — even with my usually challenging wavy hair.





DxOMark gave the Mi MIX 2S an impressive photo score of 101 and an overall score of 97 — the same overall score as the iPhone X and Huawei Mate 10 Pro's. I didn't get to do a comparison with those two but here are more sample photos I took around Shanghai:




Despite the high photo score, DxOMark gave the phone a lower 88 for video performance, which is usually the case for a lot of smartphones. Even with OIS, videos shot on the Mi MIX 2S can still be a little shaky. Although I had way too much fun using the built-in time-lapse feature on the camera.
I enjoyed using built-in time-lapse feature on the #MiMIX2S way too much 👀 Sped up 4x, colored, and 'Boomeranged' on FCPX 😆 pic.twitter.com/JvYaohF9cb

— Chay Lazaro (@chaylazaro) March 30, 2018
Efficient battery
Apart from powerful chipsets coupled with cheaper price tags, battery life on Xiaomi phones is usually what we're most impressed with, and the Mi MIX 2S is no exception.
After a 10-hour day of taking photos and videos, checking emails, writing, a lot of social media, I still managed to get a little above five hours of screen-on time. Although again, the phone I'm using doesn't have the final software yet so it can still improve or regress from here.
I didn't do a charging test, but I got to try the white wireless charger that matches my new phone. Yes, the Mi MIX 2S now supports the standard Qi wireless charging and Xiaomi will be selling its own wireless charger for CNY 99 (US$ 15).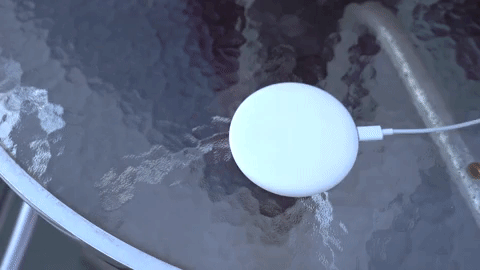 It only charges at a maximum of 7.5W, which is faster than most wireless chargers, but still a little slower than Samsung's wireless charging pad that maxes out at 9W. A full charge of the Mi MIX 2S on the Xiaomi wireless charger takes less than three hours.
Is this your GadgetMatch?
It's hard to say given I haven't tried the phone's new features and full potential. But there's one thing I know for sure: While more and more manufacturers are increasing prices for their devices recently, Xiaomi is proud to stay true to its brand.
Whenever asked whether they can maintain the same value proposition, Xiaomi's response is always a resounding yes; they have been doing it for seven years and there's no changing that.
The Mi MIX 2S is proof that Xiaomi's reputation of building high-quality products for much less is here to stay. It will be available in China starting April 3 and pricing is as follows: CNY 3,299 (US$ 525) for the 6GB + 64GB model, CNY 3,599 (US$ 573) for the 6GB + 128GB model, and CNY 3,999 (US$ 573) for the 8GB + 256GB model.
Although if there's one thing that's changed about Xiaomi, it's that they're no longer the same Chinese startup that disrupted the smartphone space in 2011.
Their expansion in Western Europe and launching not in Beijing but in the cosmopolitan city of Shanghai signify that Xiaomi recognizes they're now a global company, ready and confident to be compared with the rest of the world.
With Xiaomi leading the way, and the MIX line as their pride and joy, Lei Jun says together with other Chinese companies, they are embarking on a transformation — changing the way the world perceives their products — shifting from the derogatory made in China to a proud label of designed in China.
3 months with the Samsung Neo QLED 4K TV
Extended quality time with a superb TV
I was supposed to only have about two weeks to a month with the Samsung Neo QLED 4K TV. But the heightened restrictions due to the record number of Coronavirus cases in the Philippines extended that duration. Nearly three months in, and I'm now dreading my life without the TV.
We've already discussed at length the various features of the Neo QLED 4K TV — the QN85A model to be exact. In this article made in collaboration with Samsung, we detailed how it's great for practically anything you'd use your TV for. Whether that's for chill movie nights, binge-watching TV shows, and even next-gen gaming. This TV has it all.
But here, I'll detail what it's really like living with the TV for three months, what I love about it, and what I think Samsung can improve on.
The processor makes a world of a difference
During the time I had the Neo QLED 4K TV with me, we also shot the video for the Samsung Crystal UHD TV. It's another very good 4K TV offering by Samsung but one that's a little friendlier to your wallet.
The one thing that jumped out at me is the speed by which I'm able to jump from one app to another, and launch various settings and features so much faster on the Neo QLED 4K TV. Other than the gaming and extra features that I'll discuss more later on, it's this very noticeable difference in speed that really hammers home the price gap (Around PhP 70,000/ US$ 1380) between the two.
Of course, there are other factors like the processor, materials used, and all the other extra smart features, but it's this tiny quality of life addition that I think might be often overlooked when talking about these TVs. It's also the processor that enables all these other extra features.
Extra feature
Since I've already broached on the topic, I figured I might as well discuss one of them here. I'll jump right ahead to the one extra feature that I found surprisingly fun, if not helpful.
The Samsung Neo QLED 4K TV lets you display images from two different sources at once. It can be any combination of an app, any of the HDMI input sources, and even your smartphone.
Some combinations I've used are as follows:
VLIVE + Twitter on my smartphone — Every now and then, my favorite K-Pop idols go live on the VLIVE app. For real-time translations, I rely on the kind-hearted and hard-working KOR-ENG translators on stan Twitter.
PlayStation 5 + YouTube — I once tuned in to a product launch while playing an NBA 2K game. I don't really need the audio on NBA 2K, especially if it's just a quick exhibition game. This way, I still got to chill and play while still listening and glancing over the product launch.
Netflix + Analytics app — Some days I just have whatever show running for white noise, and then have Google Analytics show up on the screen so I can monitor the traffic on our website.
Is this burn-in? 
What I found most surprising is the burn-in like effect I experienced after coming from Game Mode. It's silly to think this is actually burn-in as Neo QLED is fundamentally different from OLED.
But during the earlier weeks I spent with the TV, some elements of the pause screens from NBA 2K21 and Ghost of Tsushima: Director's Cut were left on-screen even after I was done playing.
I reached out to Samsung about this but have yet to receive a response. I'll update the article when they comment on the matter.
That said, the "after-images" didn't stick though. My solution was to turn off the TV for about 20-30 minutes. Sure enough, that did the trick. I also didn't encounter this again towards the tail end of my time with the TV.
Speaking of things no longer happening after using the TV for a while, I experienced a few hiccups with Game Mode. Part of the TV being Smart is knowing when you're playing or not. It knows when the HDMI for your console is active or not and toggles Game Mode on/off accordingly.
Game Mode glitch
During my first few weeks with the TV, there were instances when I would turn-off the PS5 but the Game Mode remained turned on. You have to dig through the settings menu to turn it off which was a bit of an inconvenience. But after a while, this also stopped happening.
In both experiences, it appears as if the TV learned from my usage pattern and adjusted accordingly. It's one of the things about it that gives me confidence that the Neo QLED 4K TV gets a little better with time.
Other than the aforementioned, Game Mode delivers as advertised. I hit 4K/60fps consistently and gaming was nothing short of an immersive and cinematic experience.
Cinema at home
Perhaps my favorite thing about the TV, and what people mostly want to get out of their TVs, is the absolute cinematic experience. Especially now that cinemas are still closed in the country. The 55-inch TV was my primary movie companion.
Watching movies old and new from the various available apps — Netflix, Apple TV, HBO Go — was nothing short of a treat. Elevating the experience further is the accompanying Q600A Soundbar. If you're a huge movie and TV buff, I cannot recommend enough to get a soundbar. The high-quality audio helps in bringing over that audio-visual excellence we miss while movie theaters remain closed.
I just know the watching experience is gonna be drastically different when I switch back over to my old TV that's screaming to be replaced. This is peak picture quality the way you want to enjoy it. Whether you like watching exactly as the director intended, or if you're into that super smooth, hyper-realistic setting you usually see when these TVs are on display, there are more than enough settings here to tweak things to your liking.
UI needs a refresh
Functionally, we're pretty okay with the TizenOS running on Samsung TVs. But it's due for a visual refresh. For a TV that's pushing the edge in features, image processing, and panel quality, the UI is starting to feel dated.
Other than the look, Samsung can also work on getting better, faster access to certain settings. I don't think this will happen any time soon, but I hope they're able to apply some design principles from ONE UI to the TV to make it look more modern and feel more smooth.
Worth every penny
Despite detailing some issues with Game Mode, I am still of the firm belief that the Samsung Neo QLED TV is worth your hard earned cash. Whether you go for 4K or push things further with the 8K model, what you're getting here is a top-of the-line entertainment hub. One that will last you for years.
I'm already having separation anxiety as I type the last few words on this article. I consume a lot of media, and I've never had it delivered to me as good, as crisp, and as heart-thumping, as the Neo QLED TV.
It's a TV I would absolutely recommend to anyone looking to splurge on a really good home entertainment centerpiece.
The Sony ZV-E10 is exactly as advertised
Great for vlogging and beginners
Sony's newest vlogging camera — the Sony ZV-E10 — is the first in their vlogging series of cameras with an interchangeable lens. Does it make all the difference? Is it good for everyday use? And is it really built or vlogging? These are just some of the questions we tried to answer as multiple members of the team tried the camera for themselves. Here's what we had to say.
What did you think of the build quality? Did it feel sturdy? Was it too light? 
Leez: The Sony ZV-E10's build is every minimalist's pipe dream. It blends functionality and probability well. But, it is really light. So much so, that it was worrying at times. The lightness of the build is an obvious pro and a confusing con because your brain doesn't think something light is particularly "sturdy". But, I'd say after using it, it's both lightweight and sturdy.
MJ: The Sony ZV-E10 feels lightweight when you use it to shoot photos and videos — even if you shoot single-handed. However, you can feel its weight when you use its grip. It felt sturdy, but I was scared the whole time since I'm used to heavier cameras. I thought I was going to drop it at some point.
Rodneil: Coming from someone who regularly uses an a6500, the ZV-E10 definitely felt light and not sturdy. But after using the ZV-E10, the 'not sturdy' claim may not be accurate. And its lightweight is perfect for its intended use of vlogging.
Do you think the overall controls and configuration would be easy for a beginner to get used to? 
Leez: The Sony ZV-E10 doesn't have a rough barrier of entry when it comes to learning how to use and play around it's features. For me, it was pretty simple and easy to use. If there's a catch though, it would be the painful focus.
I'm more used to manual focus since my camera's focus is broken. But, while using the ZV-E10 to shoot, it had gone completely out of focus for a good half hour. It took a while to fix the focus but it does seem that the camera struggles a lot with figuring out what the subject is–favoring what is closest to the camera. So, I'm assuming this would be a nightmare for someone who likes working with foreground shots.
MJ: If it's your first time to have a camera, you'd probably learn it quickly. Assuming that Sony is also your first. But if you've used different cameras before (and still consider yourself a beginner), you might have a hard time, too. Which is what happened to me.
The ZV-E10 and I played tug-of-war when it came to controlling our shots. For instance, the camera suggests a subject to focus on, even if it wasn't my intended subject and I was aiming for an uncommon shot. To put it simply, the ZV-E10 works for a beginner's hand and eye rather than someone experienced.
Rodneil: I think, for everyone who's answering here, we all had a bit of trouble with focus. Sony's autofocus is fantastic especially when detecting faces. But it's a bit of a disadvantage when you're taking product images with the model's face visible in the frame. The autofocus prioritizes faces which isn't always to our liking. However, again, for its intended vlogging-use, it's fantastic.
It shouldn't be hard to figure out for any first-timer. You won't be overwhelmed with too many physical dials and controls. There will be an adjustment for more experienced users, but for anyone just starting, it shouldn't take too long to get used to.
Is there anything in your usage that particularly stood out?
Leez: Most of the camera features are useful. It was reliable and easy to access. But, if there's something that I appreciate about the ZV-E10, it's that it's really lightweight. I just don't particularly like lugging around heavy equipment when shooting or filming so, making sure it didn't weigh heavy on my flimsy arms was a huge plus. Perhaps, that's why most people often end up filming and vlogging with their phones sometimes: most cameras are heavy and bulky to bring along. I think the ZV-E10 lives up to what it promises in that regard.
MJ: I have a love-hate relationship with beautification. Sometimes I like it since it helps when I'm looking worn out after being out in the sun. But sometimes, the smoothing is unnecessary when you badly want to highlight details.
Rodneil: Personally, I struggled with the general lack of granular control. I didn't realize I adjust so much per shot using my own camera. It was only after using the ZV-E10, which encourages a more point-and-shoot approach, that I became more aware of my camera-shooting habits.
Do you think the interchangeable lens would be useful for people just getting into vlogging/content creating? 
Leez: Yes. It might be a bit daunting at first for people starting out but it's a good foundation to build upon more creative outputs. It lets anyone start wherever they are in experience with photography, vlogging, and content creation.
MJ: Definitely. If you know what lens works for you and your content. It also helps with improving your style and quality, since not all vlogs require a talking head. I follow several vloggers who take cinematic content, so I know it's possible.
Rodneil: I'm on the fence on this one. Yes, because it offers versatility and that's always a good thing. No, because the lenses are probably going to be heavier if not weigh just as much as the camera. That's going to present some challenges while shooting. But I guess that's a minor inconvenience compared to the benefit and more long-term use you'll likely get.
Which lens did you end up using the most? 
Leez: I used the 35mm for filming and photographing portraits and sweet bakes. It captured detailed shots but again, the focus was a stuttering mess sometimes so, be warned.
MJ: Prime lens! 50mm works for showcasing details, and I'm very particular about highlighting the important part rather than talking in front of the camera.
Rodneil: We're all fans of prime lenses BUT that's because we primarily take product shots. That lens isn't exactly made for vlogging. You're better off using the kit lens for that.
Is this something you think most people can easily pack and carry around on a trip? Or on the daily? 
Leez: Yes, definitely. I think for the interchangeable lenses, it would be good to bring two depending on what your trip is for. A wide lens, a portrait lens, and the prime lens are more than enough, you can even strip it to a wide lens and the prime lens if you want to capture intimate close up moments while having a lens to switch to to capture the stunning outdoors.
MJ: Granted you don't use every lens you have on hand, this is easily something you can carry wherever you go. You can slip it in fashionable bags that don't look like camera bags, too, so you can shy away from the eyes of thieves.
Rodneil: Most definitely. I'd say pack the camera along with the kit lens and your preferred prime lens and you'll pretty much be ready for any shooting scenario when you travel. It's light, compact, and easy-to-use. It's a perfect upgrade to the quick shooting we normally do on our smartphones.
Is there any feature that you wish it had? 
Leez: There's not much to ask more from the ZV-E10. It's good and reliable as it is. If there's one gripe I have with it, it's the autofocus. If they could tinker with its autofocus to not freak out or stutter as much as it does, that would be amazing.
MJ: Not really. It feels solid for what I intend to use it for, for now. Who knows? Maybe along the way, I'll end up looking for a feature that it doesn't have.
Rodneil: I think it's mostly fine as it is and for what it's aiming to be. The features and overall build are geared towards vlogging. It's great for its intended purpose.
The Sony ZV-E10 retails for PhP 39,999/ SG$ 999/ US$ 798.
1MORE ColorBuds 2: Budget Active Noise Cancelling Earphones!
Personalize your sound
The 1MORE Colorbuds 2 promises personalized and premium sound. To achieve this, the company teamed up with the award-winning audio technology company Sonarworks. Together, they integrated the Sound ID technology into the 1MORE Music app.
Why is this important? Well, SoundID is actually based on the same tech used to record music in over 70,000 recording studios. It's also what's used to record the music of some popular artists like Lady Gaga and Adele. With a quick test on the 1MORE Music app, you can tailor the sound of the music you hear to match your personal taste.
The 1More Colorbuds 2 that we have comes in this matte black finish, but it's also available in white and gold. At the back of the charging case is a USB-C port for fast charging. 1MORE says a 15-minute charge can give you up to 2 hours of playback. It also supports wireless charging so you can plop it down on a wireless charger overnight.
The charging case is pretty small, and that's because the ColorBuds 2 themselves are smaller than your average in-ear noise-cancelling earphones, which is a pain point for users who have smaller ear canals. If you're one of those users, the ColorBuds 2 might be something you'd want to check out.
Made with excellence
The 1More ColorBuds 2 is tuned by 4-time Grammy Award winner-Luca Bignardi. He's a sound engineer who made sure that the earphones deliver a natural and balanced listening experience with abundant details and unsurpassed clarity.
It's also powered by Qualcomm's AptX Adaptive audio codec technology, which is a Bluetooth audio codec that ensures that you get premium audio quality even when you're listening wirelessly.
With all this award-winning technology, the 1MORE ColorBuds 2 retails for just US$ 79.99. If you use our code GADGET2021, you'll also get an additional $10 off at checkout.
Where to buy the 1MORE ColorBuds 2
Use the code GADGET2021 to get an additional $10 off at checkout
1MORE Website https://bit.ly/3kaNbTG
US Amazon https://amzn.to/2XYdwMg
CA Amazon https://www.amazon.ca/dp/B0998YB4R4
UK Amazon https://www.amazon.co.uk/dp/B0998YB4R4
DE Amazon https://www.amazon.de/dp/B0998YB4R4
FR Amazon https://www.amazon.fr/dp/B0998YB4R4