Xiaomi has had a great year and the launch of the Mi MIX 2S in Shanghai this week is a milestone for a number of reasons.
During his keynote, Founder and CEO Lei Jun was quick to point out that like a dark horse, Xiaomi came back to the world stage in 2017 — climbing back to the top five and nearly doubling shipment growth while the rest of the top smartphone manufacturers' numbers suffered.
Xiaomi also reached its target revenue of CNY 100 billion (US$ 15.8 billion), after just seven years of operations.
Lei Jun says this was possible not just because of Xiaomi's solid fanbase, but also because of their relentless commitment to innovation. Xiaomi was able to acquire more than 6,000 patents by the end of last year, with more than half being global patents. And of course, who could forget, Xiaomi popularized the now mainstream full-screen display.
While fans will always argue that Sharp did it first, it was Xiaomi who opened the doors for other OEMs with the original Mi MIX. At the time, Google's Compatibility Definition Document said that all Android devices must conform to the 16:9 aspect ratio. But Xiaomi challenged that and changed the Android world forever with the original Mi MIX and its 17:9 ratio.
And if innovation is the core of Xiaomi, design and quality are its life. Xiaomi is now the Chinese company that has won the most number of industrial awards not just in China but in other parts of the world.
But among its growing ecosystem, Xiaomi is proudest of its award-winning MIX line, with the Mi MIX and MIX 2 also parts of European art museum collections.
Same beautiful design
It comes as no surprise then that Xiaomi retained the same beautiful form factor in this S update. Despite everything we've seen so far, the Mi MIX 2S is still one of the most beautiful phones out there.
Xiaomi Global Spokesperson Donovan Sung says the MIX 2S represents the company's dedication to cutting-edge innovation and top-notch quality design. No pun intended.
The only compromise and the one thing we haven't liked since the original MIX is the awkward front camera placement.
Sure it makes the design unique and now iconic, but it's still the sore point in a phone that would otherwise be great.
If you're like our managing editor Marvin or account manager Alven who don't take a lot of selfies, this shouldn't really be a problem. Rotating the phone is always an option if you have to. But if you use Snapchat, Instagram Stories, and video calls a lot like the rest of the population, this might be a deal-breaker.
While most brands have opted to put their own versions of the notch to achieve a full-screen display, Xiaomi is choosing a rather uncomfortable route for the MIX line for now.
Unlike the Mi MIX 2, the MIX 2S will not come in special edition unibody ceramic versions. Instead, we're getting two colors by default: black or white.
Black is the more seamless of the two, especially when turned off — even the front camera has a black coating.
Sung says the ultimate vision for the MIX line is for the phone to become one unblemished piece of glass — no notch, no bezels. He says the black version of the Mi MIX 2S is the closest we have to that vision and as for me, I personally can't wait for that future.
But me and the rest of the GadgetMatch team really like the white version even if the front camera sticks out. Having reviewed hundreds of smartphones, it's a refreshing sight in a sea of black devices.
It's also less of a fingerprint magnet, comes with a really nice matte case that doesn't make the phone look cheap, and most importantly, matches my outfits better if I must say so myself.

That notch-free display
Not everyone gives users the option to hide the notch, hence the hesitation among Android fans. It can be distracting especially when watching videos or playing games.
On the Mi MIX 2s, that's not a problem. Videos fill up the entire screen as long as the app supports taller aspect ratios.
One caveat though is Netflix doesn't support beta ROMs, which most of our Xiaomi units are on. It doesn't even show up on the Google Play Store. There are, of course, do-it-yourself fixes available online, but like most users, I would rather have my favorite apps like Netflix available at my disposal without much tinkering, especially for a phone designed perfectly for content consumption.
Other than that, Xiaomi kept the same LCD display from the previous generations. It's not the brightest we've seen but it's bright enough for use under the sun.
AI in Cameras
Like most phones this year, the biggest upgrade on the Mi MIX 2S has to do with the cameras. Not only does it have dual 12-megapixel cameras, they're also now equipped with AI, largely thanks to the high-end Snapdragon 845 chipset found inside.
The unit I'm using doesn't have the final software yet so I didn't really get to test all the new features, but at the event, Xiaomi showed off what it can do. The camera adjusts settings depending on your subject and scenario. It can detect 206 (yes, 206!) different scenes, including different settings for thinner leaves and Instagram-worthy succulents.
There's real-time translation and currency conversion, which would be really useful in China for tourists like me. There's also depth effect even on the selfie camera, and probably what I'm most excited to try: dynamic bokeh.
Can't wait to try Dynamic Bokeh on the #MiMIX2S pic.twitter.com/iHgJY7yLZE

— Chay Lazaro (@chaylazaro) March 30, 2018
That said, the camera improvements don't stop with the AI features. Compared to the Mi MIX 2, the MIX 2S' cameras are noticeably better at handling dynamic range resulting in better color accuracy.
Photos are also more detailed and sharper without being oversharpened.
Selfies are not as mushy as before but still too tight for our liking, making group selfies almost impossible.
Although low-light photos have always been a weak spot for Xiaomi phones, improvements can be seen on the Mi MIX 2S on the main rear camera. It still has optical image stabilization, but now has a bigger 1.4µm pixel size on its new Sony IMX 363 sensor.




The second camera on the Mi MIX 2S is a telephoto lens for zoomed-in shots and portrait mode, which works surprisingly well — a far-cry from the Mi 6 and Mi A1's crooked cutouts — even with my usually challenging wavy hair.





DxOMark gave the Mi MIX 2S an impressive photo score of 101 and an overall score of 97 — the same overall score as the iPhone X and Huawei Mate 10 Pro's. I didn't get to do a comparison with those two but here are more sample photos I took around Shanghai:




Despite the high photo score, DxOMark gave the phone a lower 88 for video performance, which is usually the case for a lot of smartphones. Even with OIS, videos shot on the Mi MIX 2S can still be a little shaky. Although I had way too much fun using the built-in time-lapse feature on the camera.
I enjoyed using built-in time-lapse feature on the #MiMIX2S way too much 👀 Sped up 4x, colored, and 'Boomeranged' on FCPX 😆 pic.twitter.com/JvYaohF9cb

— Chay Lazaro (@chaylazaro) March 30, 2018
Efficient battery
Apart from powerful chipsets coupled with cheaper price tags, battery life on Xiaomi phones is usually what we're most impressed with, and the Mi MIX 2S is no exception.
After a 10-hour day of taking photos and videos, checking emails, writing, a lot of social media, I still managed to get a little above five hours of screen-on time. Although again, the phone I'm using doesn't have the final software yet so it can still improve or regress from here.
I didn't do a charging test, but I got to try the white wireless charger that matches my new phone. Yes, the Mi MIX 2S now supports the standard Qi wireless charging and Xiaomi will be selling its own wireless charger for CNY 99 (US$ 15).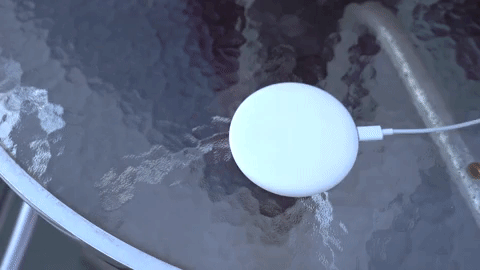 It only charges at a maximum of 7.5W, which is faster than most wireless chargers, but still a little slower than Samsung's wireless charging pad that maxes out at 9W. A full charge of the Mi MIX 2S on the Xiaomi wireless charger takes less than three hours.
Is this your GadgetMatch?
It's hard to say given I haven't tried the phone's new features and full potential. But there's one thing I know for sure: While more and more manufacturers are increasing prices for their devices recently, Xiaomi is proud to stay true to its brand.
Whenever asked whether they can maintain the same value proposition, Xiaomi's response is always a resounding yes; they have been doing it for seven years and there's no changing that.
The Mi MIX 2S is proof that Xiaomi's reputation of building high-quality products for much less is here to stay. It will be available in China starting April 3 and pricing is as follows: CNY 3,299 (US$ 525) for the 6GB + 64GB model, CNY 3,599 (US$ 573) for the 6GB + 128GB model, and CNY 3,999 (US$ 573) for the 8GB + 256GB model.
Although if there's one thing that's changed about Xiaomi, it's that they're no longer the same Chinese startup that disrupted the smartphone space in 2011.
Their expansion in Western Europe and launching not in Beijing but in the cosmopolitan city of Shanghai signify that Xiaomi recognizes they're now a global company, ready and confident to be compared with the rest of the world.
With Xiaomi leading the way, and the MIX line as their pride and joy, Lei Jun says together with other Chinese companies, they are embarking on a transformation — changing the way the world perceives their products — shifting from the derogatory made in China to a proud label of designed in China.
Sights and sounds of summer in the Upper East Side
Capturing New York City on film
"You need to come back, New York is different in the summer," a friend urged one absurdly cold day back in May. "It has a different energy to it; it's more alive," another friend noted with excitement about the magical effects of the impending warm weather on the city.
Living in a tropical country my whole life and enduring constant humidity year per year, I never really understood the hype. What could be so special about spending yet another summer in another city, I thought.  On the contrary, it's lower temperatures that always excited me. The thought of layering with soft wool sweaters and thick coats, and wearing thigh-high boots on vacation was ideal. It was something I never get to do on the daily, so I longed for it — until I was forced to live out of a suitcase from winter to spring, that is.
Having gone through the chore of exactly that — wearing wool sweaters, thick coats, and boots just to get eggs at the nearest bodega or go for a coffee run next door — made me appreciate being able to wear just about anything I want in the summer including the potential sweating that goes along with it. After months of freezing weather, summer just feels so liberating that you'll appreciate the heat even if it means smeared eyeliners and a face so oily you could fry two eggs on it.
That je ne sais quoi of summer in the city is not something anyone can describe with mere words or capture on Instagram without losing its essence. This article certainly doesn't, but here are some vignettes I caught on film, complete with audio recordings, using the Instax Mini LiPlay, one Sunday morning stroll along Upper East Side.
One large cold brew to go
Like any other day, I start with a nice cup of cold brew. Cafes like Bluestone Lane usually gets packed for brunch. It's especially nice when the sun is out that friends and families eat al fresco. Listen to the audio recording here.
Hotdogs and city performers
Hotdog stands can be found at every corner of the city. This one is outside the Guggenheim Museum, which tourists flock and buskers frequent. Listen to the audio recording here.
Honking yellow cabs
The sound of the train arriving or cabs honking is normally unbearable, but in New York it's part of what makes the city full of character. Listen to the audio recording here. 
Jacqueline Kennedy Onassis Reservoir
This spot in Central Park is beautiful whether you're there to see snow falling or flowers blooming; hear trees rustling or dried leaves crackling. Listen to the audio recording here.
Pick a spot at Central Park
Central Park is so big of an oasis that you can have your quiet little spot for reading and alone time, or watch kids and dogs play if you wanted to. Listen to the audio recording here.
Sun's out, bikes out
Whether it's for cardio, getting from one place to another, or just for leisure, everyone seems to be on their bikes during summer. Other locals take advantage of this and sell ice cold water for $2 in the middle of the park for anyone who needs to cool down. Listen to the audio recording here.
Grab something quick and cheap
For those who might want a quick bite after a long walk or bike ride, there are food trucks everywhere. Tacos? Check. Gyros? Check. Ice cream? Check. Listen to the audio recording here.
The Met
It can get too crowded for my taste, but The Met is quickly becoming my favorite place in the city. It's where I can run to for shelter when it's below freezing outside, or when temperatures get higher, walk around the vicinity for no reason or people watch on the steps. I can get trapped here for days and not feel like I'm wasting my time. Listen to the audio recording here.
Witnessing New York City transform from a dark, cold abyss in the winter, to a city with blossoming tress in spring, to the vibrant concrete jungle that it truly is in the summer, is special. If you live in this city, or travel here a lot, it's something you will learn to cherish once you see and hear it for yourself.
ASUS TUF Gaming FX505DU Hands-on: An immersive experience for less
Striking a balance between performance and affordability
We've got our hands on the ASUS TUF Gaming FX705 and the TUF Gaming FX505DY so you're probably familiar with how the TUF Gaming series positions itself as the middle ground that offers premium features but with a more affordable asking price.
Another model from the same series has reached our headquarters. This time it's the TUF Gaming FX505DU which is a newer model in the family. That single letter difference in the model name (DY to DU) suggests that it's almost the same, with slight differences here and there. Let's check out what those are.
It's done with a polycarbonate body
ROG DNA is present
Sports the same 15.6-inch IPS-level 120Hz display
Keyboard is backlit
There are distinct WASD keycaps as well
Loudspeakers are located at the bottom
Spacious trackpad
All the ports remain on the left
A little subtle on the design, but…
The FX505DU, like its siblings, isn't as flashy as the company's more expensive ROG laptops, but it still looks like a gaming rig nonetheless. The lid is plain and straightforward but with that 'X' pattern that suggests it's no common office laptop.
Once you open the lid, the brushed metal design seen on the body makes it look premium. It still has a large chin, but it isn't much of an eyesore as the slim top and side bezels surrounding its Full HD display will catch your attention right away.
There's also a webcam for video calls positioned on top so that's a good thing. When it comes to typing, we don't have any major qualms about it but I personally could use a bit more travel for the keys. It comes with two USB 3.0 ports, a single USB 2.0, an HDMI, and a 3.5mm audio jack.
Overall, build quality is something that I like about this model as it has been certified to pass military-grade stress tests. Factor in the cool RGB backlighting and its edgy design and you have a good-looking yet tough gaming laptop.
Play wherever you go
Inside, it packs an AMD Ryzen 7-3750H which is then partnered to NVIDIA's GeForce GTX 1660Ti. Together, they are a combo for fast and satisfactory performance while its 8GB RAM proved sufficient for day-to-day tasks. If needed, the memory could be modified up to 32GB for even snappier performances.
It runs Windows 10 Home out of the box and as for storage, it comes with a 1TB HDD plus a 256GB SSD.
We've tried a couple of games on it like Assassin's Creed: Origins and battle royale titles like Fortnite and CS:GO — just like we did with the previous FX505DY. We're happy to report that it could handle them easily but noticed a few lags here and there especially when there was a lot of movement happening. Not enough to affect the gaming performance, though, but we thought we'd just let you know.
The built-in loudspeakers sound decent and come with DTS Studio Sound to tweak and make the quality better. Still, it might not be for players looking for high-quality audio and you'd still be better off with dedicated gaming headphones plugged in.
Is this your GadgetMatch?
It's true that more expensive gaming rigs provide better gaming experience, but what ASUS is going for here with their TUF Gaming series is to strike the balance between performance and affordability.
With the FX505DU and its PhP 71,995 price tag, it offers a competitive gaming experience with 120Hz display, slim bezels, more premium materials, and internals that will ensure you have what you need to be able to have immersive gameplay wherever you go.
Honor 8S Hands-On: Looks premium, feels basic
Is it worth your money?
2019 is far from ending, yet phone manufacturers keep producing budget smartphones that cater to the needs of most users. If you can still remember, the Honor 8S was announced in the Philippines in July 2019.
In this digital age, a lot of people are looking for smartphones that do not have a hefty price tag. There are consumers who just want a basic phone regardless of the design. Honor went the other way around with the 8S as they did not compromise the overall look of the phone despite its price.
A refreshing design
The design on the back of the Honor 8S is something you barely see on smartphones today. It has dual-texture with a smooth finish on the upper part, while the bottom has the line texture for grip.
There are two color options: Blue and black. I like black in general but not with phones as it looks basic throughout the years. The blue option is also nothing special; kudos though as the layered design makes the color flow in different directions.
Looking at it even felt nostalgic as I remember the Lenovo Vibe Shot and some old Sony Cyber-shot digital cameras that have the same design language.
Long live, headphone jack!

In this country, a lot of people are still using wired earphones (or headphones). No one really likes dongles but people invest on them anyway just to use 3.5mm-powered audio peripherals properly. Unlike Samsung who started ditching the audio jack, Honor giving 8S a headphone jack is a relief.
C'mon guys, it's 2019!

If I would wish any New Year's Resolution for phone manufacturers, that would all be about using USB-C for budget smartphones instead of the old-school micro USB. It's 2019, USB-C is the standard: faster data and charging speeds, less cable clutter.
The front design will not disappoint you
Although notches do not look cool anymore (as if they ever were), budget smartphones with tiny ones still look better than having thick top and bottom bezels.
This budget smartphone is packed with a 5.71″ FullView DewDrop Display. The screen is not as crisp or bright as any other IPS-LCD smartphones out there, but it gets the job done. It's enough for indoor usage and visible when the sunlight is not too harsh outside. Just remember to untick Auto-Brightness in Settings and maximize the brightness slider to its full potential when you are using it outside.
You can still hide its DewDrop notch
This feature is common among Huawei and Honor devices but I still like how you can hide the notch as it may bother some (or most) people. After all, activating the feature will make the phone look symmetrical in design because of the equal distribution on the screen's upper and lower part.
It feels basic, but in a good way
Unlike other smartphones with a glass back, the Honor 8S feels lightweight due to its polycarbonate back. For people with small hands, this phone is grippy enough.
One-handed usage, anyone?
If you previously read my Xiaomi Mi 9T review, I told everyone how I like big phones because I have big hands. This time, the Honor 8S is nowhere near that category. Technically, its fullscreen display sounds big on paper but based on my experience, most people would enjoy holding it even with a single hand — more ideal when you watch videos on YouTube or Netflix.
Your Social Media phone on-the-go
Facebook, Twitter, Instagram, you name them. The phone performs just right when it comes to social media apps. Posting, tweeting, sharing Instagram stories, they all work just fine.
Performance is just right for its price
Just a refresher, this phone packs a MT6761 Helio A22 chipset by Mediatek. This is the base model so it is equipped with just 2GB RAM and 32GB of onboard storage. Worrying about more storage for your photos and videos? It still supports microSD expandability of up to 1TB.
Performance-wise, there's nothing astonishing. To be blatant, I have experienced hiccups while using the phone, from scrolling through home screen pages, dragging down the notification menu, and even playing with games such as the not-so-graphics-intensive Alto's Odyssey. I was not expecting anything grand. It's just that, other budget smartphones are still capable of performing well. Too bad the Honor 8S is not one of them.
You have no choice
This phone doesn't have a fingerprint scanner, but the Face Unlock does the trick. It works well under dark lighting conditions, just like how it was advertised. I guess having this "security" measure is better than just typing your PIN every single time.
The design doesn't speak for its cameras

The Honor 8S' camera-centric back design doesn't speak well for its 13-megapixel rear camera (with a wide aperture of f/1.8).

I understand that this is a budget smartphone, but I think camera quality should not be an exception as several budget phones proved that they can still shoot good photos despite the price range they belong to.
I would not give this phone a hard time as some photos look decent enough, but after much observation, some photos would start looking grainy once you get to shoot indoors, even if natural light is present.



It was also surprising to see a "Pro" camera mode. Too bad trying it does not give justice to the photo itself. Night shots are nothing different. Even the selfie camera is lackluster.



Battery performance is surprisingly good (but not its charging time)
The Honor 8S only packs a 3,020mAh battery. Although the phone's performance is sluggish because of the chipset, it is power-efficient enough to make the phone last.
Forget the numbers! With normal usage, it survives for a day. In times when you want to detoxify out of social media by not using your phone and just let it standby, it would last you two to three days. With those extra power-saving modes, the phone could even last for almost a week.
Charging time is not in any way fast as it would take two hours (utmost) to fill it up — I mean what should we even expect from a micro USB-equipped phone?
Is the Honor 8S your BudgetMatch?
The Honor 8S currently retails for PhP 5,490 (US$ 105). There are other selections when it comes to budget smartphones, and this phone is a runner-up in that list.
If you are the kind of user who just wants a smartphone that looks good regardless of the overall performance, the Honor 8S is right for you. This is specifically recommendable for parents (or grandparents) and kids alike — basic phone functionality without minding additional bells and whistles.