Xiaomi has had a great year and the launch of the Mi MIX 2S in Shanghai this week is a milestone for a number of reasons.
During his keynote, Founder and CEO Lei Jun was quick to point out that like a dark horse, Xiaomi came back to the world stage in 2017 — climbing back to the top five and nearly doubling shipment growth while the rest of the top smartphone manufacturers' numbers suffered.
Xiaomi also reached its target revenue of CNY 100 billion (US$ 15.8 billion), after just seven years of operations.
Lei Jun says this was possible not just because of Xiaomi's solid fanbase, but also because of their relentless commitment to innovation. Xiaomi was able to acquire more than 6,000 patents by the end of last year, with more than half being global patents. And of course, who could forget, Xiaomi popularized the now mainstream full-screen display.
While fans will always argue that Sharp did it first, it was Xiaomi who opened the doors for other OEMs with the original Mi MIX. At the time, Google's Compatibility Definition Document said that all Android devices must conform to the 16:9 aspect ratio. But Xiaomi challenged that and changed the Android world forever with the original Mi MIX and its 17:9 ratio.
And if innovation is the core of Xiaomi, design and quality are its life. Xiaomi is now the Chinese company that has won the most number of industrial awards not just in China but in other parts of the world.
But among its growing ecosystem, Xiaomi is proudest of its award-winning MIX line, with the Mi MIX and MIX 2 also parts of European art museum collections.
Same beautiful design
It comes as no surprise then that Xiaomi retained the same beautiful form factor in this S update. Despite everything we've seen so far, the Mi MIX 2S is still one of the most beautiful phones out there.
Xiaomi Global Spokesperson Donovan Sung says the MIX 2S represents the company's dedication to cutting-edge innovation and top-notch quality design. No pun intended.
The only compromise and the one thing we haven't liked since the original MIX is the awkward front camera placement.
Sure it makes the design unique and now iconic, but it's still the sore point in a phone that would otherwise be great.
If you're like our managing editor Marvin or account manager Alven who don't take a lot of selfies, this shouldn't really be a problem. Rotating the phone is always an option if you have to. But if you use Snapchat, Instagram Stories, and video calls a lot like the rest of the population, this might be a deal-breaker.
While most brands have opted to put their own versions of the notch to achieve a full-screen display, Xiaomi is choosing a rather uncomfortable route for the MIX line for now.
Unlike the Mi MIX 2, the MIX 2S will not come in special edition unibody ceramic versions. Instead, we're getting two colors by default: black or white.
Black is the more seamless of the two, especially when turned off — even the front camera has a black coating.
Sung says the ultimate vision for the MIX line is for the phone to become one unblemished piece of glass — no notch, no bezels. He says the black version of the Mi MIX 2S is the closest we have to that vision and as for me, I personally can't wait for that future.
But me and the rest of the GadgetMatch team really like the white version even if the front camera sticks out. Having reviewed hundreds of smartphones, it's a refreshing sight in a sea of black devices.
It's also less of a fingerprint magnet, comes with a really nice matte case that doesn't make the phone look cheap, and most importantly, matches my outfits better if I must say so myself.

That notch-free display
Not everyone gives users the option to hide the notch, hence the hesitation among Android fans. It can be distracting especially when watching videos or playing games.
On the Mi MIX 2s, that's not a problem. Videos fill up the entire screen as long as the app supports taller aspect ratios.
One caveat though is Netflix doesn't support beta ROMs, which most of our Xiaomi units are on. It doesn't even show up on the Google Play Store. There are, of course, do-it-yourself fixes available online, but like most users, I would rather have my favorite apps like Netflix available at my disposal without much tinkering, especially for a phone designed perfectly for content consumption.
Other than that, Xiaomi kept the same LCD display from the previous generations. It's not the brightest we've seen but it's bright enough for use under the sun.
AI in Cameras
Like most phones this year, the biggest upgrade on the Mi MIX 2S has to do with the cameras. Not only does it have dual 12-megapixel cameras, they're also now equipped with AI, largely thanks to the high-end Snapdragon 845 chipset found inside.
The unit I'm using doesn't have the final software yet so I didn't really get to test all the new features, but at the event, Xiaomi showed off what it can do. The camera adjusts settings depending on your subject and scenario. It can detect 206 (yes, 206!) different scenes, including different settings for thinner leaves and Instagram-worthy succulents.
There's real-time translation and currency conversion, which would be really useful in China for tourists like me. There's also depth effect even on the selfie camera, and probably what I'm most excited to try: dynamic bokeh.
Can't wait to try Dynamic Bokeh on the #MiMIX2S pic.twitter.com/iHgJY7yLZE

— Chay Lazaro (@chaylazaro) March 30, 2018
That said, the camera improvements don't stop with the AI features. Compared to the Mi MIX 2, the MIX 2S' cameras are noticeably better at handling dynamic range resulting in better color accuracy.
Photos are also more detailed and sharper without being oversharpened.
Selfies are not as mushy as before but still too tight for our liking, making group selfies almost impossible.
Although low-light photos have always been a weak spot for Xiaomi phones, improvements can be seen on the Mi MIX 2S on the main rear camera. It still has optical image stabilization, but now has a bigger 1.4µm pixel size on its new Sony IMX 363 sensor.
This slideshow requires JavaScript.
The second camera on the Mi MIX 2S is a telephoto lens for zoomed-in shots and portrait mode, which works surprisingly well — a far-cry from the Mi 6 and Mi A1's crooked cutouts — even with my usually challenging wavy hair.
This slideshow requires JavaScript.
This slideshow requires JavaScript.
DxOMark gave the Mi MIX 2S an impressive photo score of 101 and an overall score of 97 — the same overall score as the iPhone X and Huawei Mate 10 Pro's. I didn't get to do a comparison with those two but here are more sample photos I took around Shanghai:
This slideshow requires JavaScript.
Despite the high photo score, DxOMark gave the phone a lower 88 for video performance, which is usually the case for a lot of smartphones. Even with OIS, videos shot on the Mi MIX 2S can still be a little shaky. Although I had way too much fun using the built-in time-lapse feature on the camera.
I enjoyed using built-in time-lapse feature on the #MiMIX2S way too much 👀 Sped up 4x, colored, and 'Boomeranged' on FCPX 😆 pic.twitter.com/JvYaohF9cb

— Chay Lazaro (@chaylazaro) March 30, 2018
Efficient battery
Apart from powerful chipsets coupled with cheaper price tags, battery life on Xiaomi phones is usually what we're most impressed with, and the Mi MIX 2S is no exception.
After a 10-hour day of taking photos and videos, checking emails, writing, a lot of social media, I still managed to get a little above five hours of screen-on time. Although again, the phone I'm using doesn't have the final software yet so it can still improve or regress from here.
I didn't do a charging test, but I got to try the white wireless charger that matches my new phone. Yes, the Mi MIX 2S now supports the standard Qi wireless charging and Xiaomi will be selling its own wireless charger for CNY 99 (US$ 15).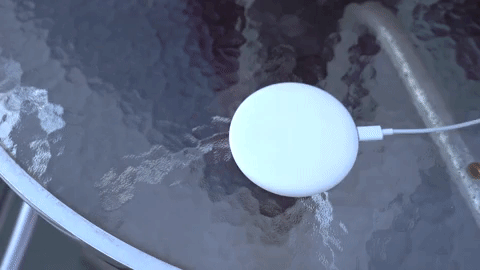 It only charges at a maximum of 7.5W, which is faster than most wireless chargers, but still a little slower than Samsung's wireless charging pad that maxes out at 9W. A full charge of the Mi MIX 2S on the Xiaomi wireless charger takes less than three hours.
Is this your GadgetMatch?
It's hard to say given I haven't tried the phone's new features and full potential. But there's one thing I know for sure: While more and more manufacturers are increasing prices for their devices recently, Xiaomi is proud to stay true to its brand.
Whenever asked whether they can maintain the same value proposition, Xiaomi's response is always a resounding yes; they have been doing it for seven years and there's no changing that.
The Mi MIX 2S is proof that Xiaomi's reputation of building high-quality products for much less is here to stay. It will be available in China starting April 3 and pricing is as follows: CNY 3,299 (US$ 525) for the 6GB + 64GB model, CNY 3,599 (US$ 573) for the 6GB + 128GB model, and CNY 3,999 (US$ 573) for the 8GB + 256GB model.
Although if there's one thing that's changed about Xiaomi, it's that they're no longer the same Chinese startup that disrupted the smartphone space in 2011.
Their expansion in Western Europe and launching not in Beijing but in the cosmopolitan city of Shanghai signify that Xiaomi recognizes they're now a global company, ready and confident to be compared with the rest of the world.
With Xiaomi leading the way, and the MIX line as their pride and joy, Lei Jun says together with other Chinese companies, they are embarking on a transformation — changing the way the world perceives their products — shifting from the derogatory made in China to a proud label of designed in China.
Vivo V15 Pro hands-on: A mini NEX?
Did Vivo overdo it?
Remember the Vivo NEX? It blew us away last year with features that were once unheard of in smartphones. Fast forward to 2019, and we're gradually seeing its tech trickle down to midrange phones.
The V15 Pro we have here is a perfect example of that. Not only does it inherit the pop-up camera of its older flagship sibling, it retains the large AMOLED display and under-display fingerprint scanner.
To sustain Vivo's midrange pricing for the V-series, the V15 Pro comes with a slower Snapdragon 675 chipset (compared to the NEX's high-end Snapdragon 845) and mostly plastic body.
However, Vivo added a few things, like an ultra-wide 8-megapixel camera on the rear and massive 32-megapixel sensor for the motorized selfie shooter.
So, how again is this midrange? That's a good question. It certainly dips its virtual fingers into the upper-midrange segment, which we touch on in this short video.
Since publishing this video, a few developments have happened. For one, a more affordable non-Pro V15 launched. In addition, Vivo's closest rival, OPPO, released the F11 Pro with a similar design and feature set.
Truly, we have more questions than answers now, beginning with…
Does it have the most refined UD scanner and pop-up camera?
Well, yes and no. Despite Vivo having the most experience with both features, the V15 Pro doesn't have the fastest under-display fingerprint in the business. Having used the Galaxy S10+ and OnePlus 6T recently, Vivo's implementation feels a bit slow in comparison. Not to say it's bad, but I'd rather use the front camera for logging in.
Like the OPPO Find X I used before, the V15 Pro's pop-up-to-log-in time in unreal. The moment you wake the phone up, the camera will take one quick look at you and unlock the device. It's so discreet and seamless that you eventually forget there's any moving part. The same applies to selfies and video calls; once the app activates the mechanism, it's like there's nothing there.
Does its plastic body feel too cheap for the price?
For a smartphone that costs this much, you'd expect more glass than plastic here. For the V15 Pro, that's not the case. Not that I'm against the use of plastic for the rear — in fact, it keeps the unit lighter for its big size — but I imagine the gorgeous color options looking better with the shimmer provided by glass.
Fortunately, the bundled case the V15 Pro comes with is one of the best I've seen in a retail box. The sides have extra resistance to them against bumps and drops, while the rest of the clear plastic doesn't hide the radiant blue coating. This is one of the few instances wherein I wouldn't replace the included case.
Can it handle games like a champ?
The phone's Snapdragon 675 isn't known to be a gaming-centric chip, but games these days aren't demanding enough to require anything beyond a 600-series processor to enjoy smooth graphics. I've tried PUBG, Ragnarok M, and Asphalt 9 on the V15 Pro without a hitch. It helps that the unit I used has 6GB of memory and 128GB of storage, which are plenty by today's standards.
It does get warm, however. Playing for 30 minutes straight made the phone warm near the camera area, but to be fair, this was while the bundled case was on and without cool air blowing by. I would definitely avoid charging with a powerbank while gaming.
How well do the cameras perform?
My teammates and I have always appreciated how Vivo could punch above its weight when it comes to camera performance. Even though Vivo rarely comes to mind when talking about mobile photography, its phones have a knack for producing impressive photos.
This slideshow requires JavaScript.
It helps that there's an ultra-wide 8-megapixel camera to complement the 48-megapixel (woah!) main shooter and 5-megapixel depth sensor. As seen above, that extra coverage helps greatly with landscape shots. It noticeably lowers the image quality though, and I still prefer the downscaled 12MP output from the 48MP camera.
This slideshow requires JavaScript.
In general, both the rear and front cameras create straight-to-Instagram pictures in not-too-difficult lighting conditions. When it doubt, there's a built-in night mode to improve exposure at night. The only complaint I've heard from those who've seen my V15 Pro photos is that the subject's skin is too smooth even on the lowest setting, but that's a Vivo thing that isn't going away any time soon.
Can it last longer than a day?
A 3700mAh battery isn't that hefty for a phone this size, providing a little less than six hours of screen-on time in a span of 1.5 days. Nothing fantastic, but when topped up with the included 18W fast charger, it takes only about two hours and 20 minutes to get to a hundred percent.
One way to conserve battery power is to turn the always-on info off while the phone's on standby. I'm a fan of seeing the time and battery percentage at all times, so gaining an additional 20 minutes of screen-on time doesn't justify the inconvenience for me.
What else is there to know?
Surprisingly, and I don't understand why this is still happening, Vivo equipped the V15 Pro with a micro-USB port. Sure, the 3.5mm audio port is still there, but I've moved on to the far superior USB-C for every single one of my gadgets already. This is simply inconsiderate to consumers at this point.
I also find Vivo's Funtouch OS (based on Android 9 Pie) becoming more cumbersome to use through time. It's not getting worse in itself, but having come from the comforts of OnePlus' OxygenOS and Samsung's One UI, the confusing setting menus and gesture control feel like a step back.
With all this in mind, it's important to remember that the V15 Pro is the most expensive V-series phone to date, retailing for INR 28,990 or roughly US$ 410 in India. That's upper-midrange territory by most standards, edging closer to the likes of Xiaomi's flagship Mi series and Honor's assortment of high-performance handsets.
My recommendation is to consider the regular V15 before committing to the Pro variant. It offers the same pop-up camera goodness and an increased screen and battery size, but gives up a few features (the under-display sensor, AMOLED display, and Snapdragon 675 chip, to be specific) to lower the price to about US$ 345.
Vivo APEX 2019 hands-on: Holes were just a legend
And buttons were never known
Remember when every other smartphone had a notch and Vivo showed us a concept without one? That was exactly a year ago.
That device, the APEX 2018, did not become available in the market, but the all-display concept — with a pop-up camera and under-display fingerprint scanner — has since rolled out to Vivo smartphones you can buy today.
This year, they came up with a new concept phone — one without any buttons or holes. The APEX 2019 won't be available for purchase as well, but as is the case with Vivo, we can expect some of these experimental features to trickle down to actual smartphones in the near future — first in the NEX line, and then to the V series.
The design
The premise of Vivo's concept phone this year is simple but also controversial: a singular piece of glass you can interact with; one without any buttons or ports.
They believe that the display should be the exclusive focal point of human interaction, eliminating other design obstructions by reimagining them using other technology.
Vivo calls this approach Super Unibody — a phone carved out of a single piece of glass.
Unlike any other smartphone, there is no metal frame to hold it together on the sides. There are no physical buttons either. Of course one could argue the display is a separate piece of glass altogether.
To further drive home the simplicity concept, there also aren't any speaker grilles, USB-C port, headphone jack, SIM card tray, or a selfie camera.
Even the back cameras are flushed against the body. If you must take a selfie, the back is reflective enough to be used as a mirror.
We were shown this concept phone in three colors: Meteor Gray, Quartz White, and Titan Silver. The white one especially is a looker and is smudge-proof.
While the phone isn't going on sale, the next-generation Vivo NEX will probably come in these three colors as well.
To say that it's beautiful would be an understatement. It's a pleasure to look at and hold.
The challenge for up and coming brands like Vivo to make their mark in this very saturated and fiercely competitive smartphone market is sometimes undervalued. We appreciate how they are doing their part to innovate, as well as paint a picture of what smartphones of the future could look like.
How will the phone work without buttons or ports?
Vivo believes good design respects user habits. So while they took away all the physical buttons, it doesn't mean the functions aren't there anymore.
Vivo moved a lot of said functions to the part you interact with the most: the screen.
Combining pressure-sensing technology and capacitive touch, Vivo was able to reimagine the power and volume buttons here on the side.
You can't really press them anymore, but there is haptic feedback so it would still resemble the feeling of touching actual buttons.
Oh, and the speakers? Vivo is trying screen sound casting technology once again. When we tried it on last year's APEX we found that it wasn't really loud enough to replace real speakers.
This year, Vivo says the choice of materials and shape of the glass at the back of the APEX 2019 make all the difference. They weren't kidding. The sound coming out of the display is actually loud and clear.
Full-display fingerprint scanning
It's only been a year, but we can't forget it was actually Vivo and its partner Synaptics that put under-display fingerprint scanners for smartphones on the map.
It's still not as good nor as fast as physical fingerprint readers, but since most of its competitors have caught up, Vivo hopes to elevate the tech even further by making the entire display a fingerprint reader.
It employs what Vivo calls fingerprint light. As the name suggests, pixels light up as an additional light source to help scan your fingerprint. We tried it and it works as advertised.
How does one charge or transfer files without a single port?
While it's technically not a port, Vivo put inductive charging pins called Magport on the back of the phone as a charging and data transfer solution.
The Magport-to-USB cable magnetically latches on and the phone starts charging immediately. It should work the same way when transfering files.
One thing we would have wanted to finally see Vivo implement, and it would have made a lot of sense for this concept device, is wireless charging.
A wireless charging solution is an easy thing to do for Vivo, but the company says it's wireless data transfer that's still not very reliable right now.
Coming up NEX
The APEX 2019 is also Vivo's first 5G device powered by Qualcomm's Snapdragon 855. It has 12GB of RAM, 512GB of internal storage, and runs on Android Pie — all of which are specs and features we can expect to see on an upcoming Vivo NEX smartphone.
Oh, and one last thing, because there's no SIM card tray on the APEX, we'll likely see a combination of a regular SIM card and eSIM once this concept trickles down to a retail product.
Are you excited about Vivo's vision of the future? If you could imagine the smartphone of the future, how would it look and what would it do?
Sekiro: Shadows Die Twice is the game fit for those who dare
A hands-on look at the story of the Shinobi warrior
I have to admit: I hardly hear much about games that focus on the Eastern side of the world that aren't Pokémon or Dragon Ball. But, I do like games that have some sort of historical background to them, say folklore or modern history. And wouldn't you know it, FromSoftware and Activision pull out one from underneath all of us.
Sekiro: Shadows Die Twice dives into the world of a reimagined 16th century Japan, ravaged by countless wars. It is an open-world, action-adventure game made by the same guys behind Dark Souls. I got the chance to see what this game is all about, and here are some of my initial thoughts.
We start with an insightful backstory
I did appreciate that the first ten minutes of the two and a half hours worth of gameplay gave a good backstory on Sekiro and his humble beginnings. He started out as a simple boy, found at the crossroads of war. A samurai offered to nurse him in his early years, until he grew old enough to be a protector of his lord. However, gameplay picks up on a much older Sekiro, so playing through a childhood with lots of fighting didn't seem to be that important.
The overworld of early Japan is breathtaking! FromSoftware really did a good job with the visual presentation of the whole game. What stood out to me the most was the detail not just on Sekiro, but also on all his enemies.
It plays well into the whole open-world aesthetic, in that it allows you to explore everywhere and grab as much as you can, including extra items to use for healing or fighting. And you probably want to do that to prepare for all the tough battles ahead.
Waking up a one "good" armed man
After 30 minutes of trying not to die, I arrive at this garden with a mysterious samurai who basically challenges Sekiro to a duel. After the duel you're supposed to lose, the samurai not only takes your master but he also slashes your arm off. You then wake up in an old temple, and the first thing you gaze upon is a wooden arm attached to your shoulder.
That wooden arm is called the Shinobi Prosthetic, and you can actually do some crazy stuff with it. I was only able to try the prosthetic arm with a Grappling Hook that allows you to travel much faster. It's a simple press of the L2 button on any "hook" you can sling onto, whether it's a tree branch or a rooftop. It's like being Spider-Man minus the webs!
Apart from the Shinobi Prosthetic, Sekiro also carries his trusted katana to slice and dice enemies. It's his only form of defense, but at least it doesn't break! Pressing R1 multiple times lets you continually attack opponents until they are too weak to fight back. On paper, combat looks easy to do, right? Well…
Nothing comes easy for a shinobi
Let's be real: This game has a difficulty spike that rises faster than the sun does in Japan! Although, this isn't necessarily surprising from the developers that brought you Dark Souls. The whole deal is having the right amount of aggressiveness when dealing with enemies. You use Circle to dodge incoming attacks and L1 to block strong attacks (mostly with weapons). But even that won't stop your opponents from beating the living hell out of you if you don't fight back.
Of course, you are alerted when the enemy is about to strike you heavily, giving you a chance to block the attack properly. It's a healthy dose of combat, mind games, and reading the situation accordingly. I can't even count how many times I've died, then resurrected but still died trying to fend off strong enemies. And some of them even have guns and cannons shooting at you, dealing heavy damage.
Is it worth playing through and through?
In the short amount of time I got to play it, I really think that Sekiro: Shadows Die Twice is a great game. It's got great visuals, fast-paced and aggressive gameplay, and an enjoyable open-world experience. But again, I really can't stress enough that this game is difficult. If you enjoy a challenge, you will definitely enjoy this game.
Sekiro: Shadows Die Twice will be available for the PlayStation 4, Xbox One, and PC. The game will be released on March 22, 2019, priced at PhP 2,799 in the Philippines, SG$ 69 in Singapore, MYR 219 in Malaysia, and THB 1,790 in Thailand.