When the Huawei MatePad Pro came out, I was most ecstatic. It's the closest thing I can get to an iPad Pro alternative.
Frankly, iPads are investments — a risk I can't take yet. It's expensive, and it's best used when you've fallen in love with Apple's ecosystem. (And I haven't since I only use a MacBook Pro.)
Truth be told, I only wanted that magical tablet so I can keep on drawing and painting. Spending five years in the workforce, I haven't been able to stay in touch with my creative side despite doing creative work.
Busily juggling work and life, I forgot how it felt to create personal art.
Knock, knock! Who's there? It's me, an iPad Knock-off!
I got the MatePad Pro packed on a gracious white box with rose gold labels. It would've been appeasing if the labels came in a cohesive style.
Open the box and you're welcomed by a beautiful Android tablet… that looks like an iPad Pro. Personally, I hate knock-offs. I believe everyone should strive to produce something original because we're all born artists.
When I took the tablet out of the box, I was surprised how lightweight it was. It's like carrying a notebook! This, despite having a glass front panel and aluminum frame and body.
The MatePad Pro comes with a 10.8-inch IPS LCD screen. Even though it doesn't use an AMOLED display, it still has an impressive screen resolution of 2560×1600 pixels, brightening up as high as 540 nits.
I may not love an IPS LCD screen, but I used the MatePad Pro's screen in different lighting conditions with gusto. You can set the brightness to really bright. So bright that it looks brighter than my future.
Moving to its sides, the MatePad Pro is fairly thin. On its top-right side, you can find the power button. On its left, there's a sim card slot while on the right, you can find the volume rockers.
Color me 'premium'
So far, the MatePad Pro looks exceptional for a 'premium' Android tablet. Although, there are points of improvement for this big slab of metal. Anything you call 'premium' should make you want to glide your fingertips and feel something — which I didn't experience using the MatePad Pro.
This particular unit I have comes in Midnight Grey, made of aluminum and fiberglass back panel same as the Pearl White variant. This combination gave it a matte-like finish, resulting in the tablet's resilience to smudges and scratches.
On the other hand, the Forest Green and Orange colorways received a Vegan Leather treatment. Although it's not entirely Vegan (please don't get me started on this topic because it deserves another story), I firmly believe that Huawei should've used Vegan Leather for all variants.
The purpose of 'premium' products is to offer something different so consumers would be inclined to pay extra. A fiberglass chassis is something any consumer can get on most smartphones in the midrange segment nowadays. That's not very 'premium'.
iPad-like peripherals
Placing the tablet aside, the MatePad Pro comes with essential accessories in the box. There's a SuperCharge adapter along with a USB-C cable, a USB-C to headphone jack adapter, and a Sim Ejector Pin.
What made me gleeful is the peripherals that came with it: the Huawei M-Pencil and a Smart Magnetic Keyboard.
The M-Pencil is pretty much like the Apple Pencil. It's a wireless stylus priding itself with 4096 levels of pressure sensitivity, tip-tilting functionality, and 10 hours of battery life.
It attaches to the right side of the tablet magnetically, fully charging itself for at least an hour when docked. Yes, the stylus charges quickly and lasts longer than your conversation with your crush.
There's also a Smart Magnetic Keyboard, acting like Apple's folio keyboard covers. It comes with an ultra-thin keyboard in a protective leather case and supports quick Bluetooth pairing. It also wakes the tablet up or puts it to sleep when covered, and offers a folding stand design for your convenience.
Almost perfect Folio cover
Personally, I like this keyboard cover since it comes in a gorgeous leather that made me feel secure (and want to touch it every now and then). It was a brilliant comeback after a heedless attempt to look premium sans the cover.
However, there are some nuisances. When using the keyboard cover, your viewing angle is limited to up to 60 degrees. Also, the magnet isn't firm since I find the tablet slipping out repeatedly.
Typing might be difficult too, since it's cramped but with too much space between keys, and travel is a bit shallow. You need to adjust fully before you get comfortable typing on the MatePad Pro.
On the bright side, this peripheral can help people do their work on the go. I've used the keyboard multiple times when drafting my stories. It's really far from your usual laptop experience, but it offers convenience to do your work wherever you want.
Your own mini home theater
I always bring the MatePad Pro with me whenever I go to eat. The screen may not be my favorite, but I can't pass on the opportunity to entertain myself with a screen this large.
Besides, it has two speaker grilles each on both the top and bottom sides. Thanks to its quad-channel speaker setup tuned by Harman Kardon, you get an audio-visual treat whenever you watch on this tablet.
I've watched A World of Married Couple on Viu and finished six seasons of Community on Netflix during my stint with the MatePad Pro. My experience felt like bringing a mini home theater with me. It was spectacular that I found myself watching TV shows more than working.
If you're not into watching K-dramas and other TV series, you can play your favorite games. After all, it sports Kirin 990, the same powerful processor as the Huawei P40 Pro.
The tablet also runs 8GB of RAM, 256GB of internal storage, and a Mali-G76 Mp16 graphics card. It's easy to play graphics-intensive and memory-consuming games like Asphalt 9.
Surprisingly capable cameras
I don't expect tablets to come with extraordinary cameras. Having said that, the MatePad Pro mounted entry-level cameras for both its front and rear. It has a single 13-megapixel lens on its rear, taking slightly saturated photos that lack detail.
On the other hand, its 8-megapixel front camera is perfect for your occasional selfies and recording your TikTok challenges.
Content creators can utilize this tablet's video features such as 4K/30p and 1080p video recording. Anyhow, cameras aren't really a tablet's strong suit, but it's amazing to see that even a big slab of metal can take photos and videos decently.
Taking productivity to new heights
If you own a Huawei phone just like I do, you can take full advantage of the MatePad Pro's features. It's all set to help you relish Huawei's ecosystem.
For instance, I use the multi-screen collaborate feature when working out, allowing me to use Nike Training Club on a bigger screen. You can switch it to landscape format and enter a full-screen mode.
This makes it easier to follow forms and exercises easily without squinting my eyes while I'm sweating.
Since my Huawei Mate 20 Pro has Google Mobile Services, I used to do my work remotely although I find it difficult to be productive on a tiny screen.
Connecting my phone to a tablet allowed me to work at the comforts of my couch, in the kitchen, or even when I step outside to my porch to get some sun. You don't have to be tied at your desk anymore!
Moreover, the MatePad Pro runs EMUI 10.0 based on Android 10. Navigating the tablet is easy when you're familiar with the interface, and you get Huawei staples such as Huawei Share.
While I don't have Google Drive to organize and transfer my files saved in the tablet, I was able to use Huawei Share to transfer everything I need to my phone. Alternatively, you can use the Email app and connect your Gmail account to send your files.
The experience is similar to using Gmail's app, the only difference is it's named Email and it doesn't have Gmail's interface design.
Finding a way to connect with everyone
Huawei's latest new video-calling feature, MeeTime, is also available on the MatePad Pro. Together with the P40 series, this feature allows you to have high-resolution video calls (up to 1080p) despite having poor network quality — something most users experience in some parts of the world. (Ahem, Philippines!)
However, MeeTime would've been a lot better if it's made available to older Huawei devices. This would make it easier for people to appreciate the growing Huawei ecosystem, allowing users of older models to connect with new ones.
Another alternative would be using messaging and social apps available in the AppGallery. There's Viber, Snapchat, and of course, Zoom — which I used to attend a virtual baby shower!
Playing it safe
For a premium tablet, it sucks how it doesn't have a fingerprint scanner. The tablet relied on the usual password-protection and facial recognition for its device's security. Nonetheless, the facial recognition works fast enough to easily access the tablet.
On the other hand, online security is something we care about for devices launched in this decade. In my exclusive interview with Huawei from a data and security conference last year, the company explicitly said they're not allowed to touch data, as it's a policy from top-down.
In that same conference, both Huawei and Samsung shared the same sentiments of being cautious of what you download. Even with Google Play Store, some apps are intentionally hiding malware, and some harvest your data without your permission.
If you use AppGallery or APK sites online to download your favorite apps, always read the fine print. The terms and conditions might be boring to read, but it's important and necessary. At least, the part where it discusses how your data will be used.
Talking about online security might be scary, and if you're scared of downloading apps using other means, download the apps officially from their respective sites. For instance, Facebook, WhatsApp, and even PornHub offer their apps and official APKs so you can enjoy their platforms.
A piece of technology for every creative
Moving on to its performance (creatively), the MatePad Pro is a great iPad Pro alternative for beginners and those who aren't ready to make the switch from Android to iPadOS.
I used to borrow Michael Josh's iPad Pro whenever he's around and the experience always felt like euphoria — absolute bliss.
My stint with the MatePad Pro gave a similar high, albeit far from replicating the exact, same vibes. First, the Huawei M-Pencil has first-rate pressure sensitivity, pen latency, and accuracy that I found it easy to translate my ideas visually.
Working on my illustrations was such a smooth experience, I didn't notice I've been making art for three hours straight — both sketching, trashing my drafts, and coming out with an output that I like.
Most of my favorite drawing apps are available through APKs, such as ArtFlow, Infinite Painter, AutoDesk SketchBook, MediBang Paint, and IBIS Paint X. AppGallery has Concepts and other drawing apps, too, but I found those apps limiting.
If you're a beginner, intermediate, or professional artist, you can benefit from apps with intensive features and brushes, allowing you to focus on creating freely.
So why do people call it an iPad Pro killer?
The MatePad Pro is a powerful Android tablet, no doubt. When you activate its Desktop Mode and pair it with the Smart Magnetic Keyboard, you can enjoy a PC-like experience albeit at a much slower pace.
You can easily connect it to present your decks and proposals, or work on it as if it's a smaller laptop. Netbook if you say so, in case some of you still use that decade-old terminology.
The MatePad Pro really shaped itself up as a productivity tool. You can transform the way you work, and it can certainly handle whatever you throw at it.
It's primarily the reason why people dubbed it as an iPad Pro killer. It's premium and it can do whatever the iPad Pro can, at a much affordable price. But claiming it as an iPad Pro killer is a bit of a stretch.
Why is it far from being an iPad Pro killer?
The MatePad Pro might look like a knock-off iPad Pro, or an affordable tablet alternative for those who can't afford the iPad Pro yet, but they're very different.
Comparing the MatePad Pro and the iPad Pro is like comparing pears and apples (pun not intended). Sure, they have the same structure, exuding similar design and performance. Yet the taste, experience, and what you can do with it do not yield the same results.
The real reason why people buy the iPad Pro isn't because of the brand. It's because of the ecosystem and the apps found exclusively on Apple. If that's not the reason why people buy it, that's for another story.
But ask any artist — particularly digital painters and illustrators — and you'll realize they all love the same app: Procreate. Moreover, some apps are inherently superior to their Android alternatives (like the apps I mentioned).
For instance, Affinity Designer and Affinity Paint are noteworthy creative apps that designers enjoy. I could go on and on, but most apps on Apple are developed with creatives and professionals in mind.
We can always say that it's always the artists and not the tools. It's evident in my works that I can create my illustrations, whether on the MatePad Pro or the iPad Pro. You just need to be resourceful, right?
Even so, these tablets are investments. We're paying an exorbitant price to get the best experience. Not having Google may have been troubling, but developers are now expanding outside Apple and Google.
If Huawei capitalized on this situation and brought the same apps that artists enjoy on the iPad Pro, the MatePad Pro would've been an excellent powerhouse and would live up to its billing. Until then, stop trying to call it an iPad Pro killer. Because it's not.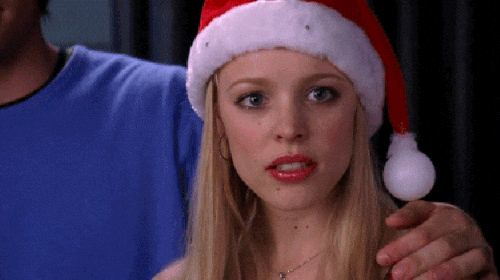 Is this your GadgetMatch?
If you're looking for premium tablets as your work-life balance companion, the MatePad Pro is an excellent choice — as long as you love tinkering. Still an Android, the MatePad Pro ignited the tinkerer inside me; customizing the way I want my tablet to be.
For beginners getting into digital arts, the MatePad Pro is a prominent alternative belonging to the major leagues. You can start with the basics and get the hang of creating art digitally without investing in something that costs a fortune.
But if you're looking for a premium tablet smart enough to hand everything to you, there's a Samsung Galaxy Tab S6 at a much higher price tag.
Maybe, a non-pro iPad, too — in case you really want an iPad. Nonetheless, the MatePad Pro is an affordable alternative with a near iPad Pro experience.
The Huawei MatePad Pro is priced at PhP 32,990. You can get this tablet at Lazada, Shopee, MemoXpress, Abenson, Bluelite, Intogadgets, Silicon Valley, FLW.PH, and Aerophone.
SEE MORE: Stay connected and creative with the Huawei MatePad Pro | iPad Pro 2020 Unboxing and Review
Amazon Kindle PaperWhite Signature Edition Review
The best Kindle for every bookworm?
It's been a while ever since the Amazon Kindle PaperWhite had a refresh. To be particular about it, its 10th-Generation model was released last 2018 — merely three years ago!
This 2021, the new 11th-Gen Kindle PaperWhite offers better upgrades including a larger and brighter display, as well as USB-C and wireless charging support.
But are those enough to make you upgrade? Or should you wait for the next version of Kindle Oasis instead?
Head over to our unboxing and in-depth review of the Amazon Kindle PaperWhite and watch it in 4K too.
AirPods 3 Unboxing and Review
Watch before you buy!
If you've been holding your money for so long just to buy the new AirPods 3 (also called the AirPods 3rd Generation), this is your chance to finally get one.
But with the absence of removable ear tips and Active Noise Cancellation from the AirPods Pro, would you still consider buying the pair?
Head over to our AirPods 3 Unboxing and Review to help your impulsive self.
Hot Wheels Unleashed review: A childhood dream realized
It's action-packed and rather nostalgic
As a kid, I wanted all kinds of toys whenever we went to toy stores in the city. One of the very first toys I had an obsession over was Hot Wheels. From collecting cars to building tracks in the living room, it became the quintessential set of toys that got me into racing games all this time.
When Hot Wheels Unleashed was released, I instantly knew that this was a game I didn't want to miss. As someone who plays a ton of racing games, this one felt right at home next to Crash Team Racing: Nitro-Fueled. Unlike CTR:NF, the nostalgia I felt for this game was more on the side of "playing my toys on a virtual screen" type of thing.
However, if you're looking for another game to help you pass the time, is this a game worth considering?
A racing game at its core
As with most games involving toy cars, Hot Wheels Unleashed feels right at home as a racing game. It even comes with some of the most standard game modes you can think of for any racing game, so you won't necessarily miss out if you're a racing game fan. Where this game sets itself apart is in its easy-to-grasp game mechanics.
Usually, all you have to do is drive around the course and win 1st Place by outspeeding and outsmarting (in some situations) your opponents. You still do that but with some key differences, particularly towards boosting. Honestly, I like the fact that boosts are activated by button pushes and accumulated by drifting. To me, it's friendly even to new players getting into racing games.
The other thing I like is the fact that each Hot Wheels toy car comes with its own cart stats, and not just a general one all throughout. This also gives you an incentive to try and get every available model in the game and try them out for yourself. Furthermore, you can even upgrade these stats using Gears, and customize their Livery to however you like.
Creativity and originality in track design
Every racing game needs some interesting tracks to race around, especially with something like Hot Wheels. In Hot Wheels Unleashed, you have access to 5 main backdrops, each with about 8-9 different tracks that come with their own surprises. From high-arching loops to acid pits, each track will have you doing things a bit differently each time you race.
In fact, the first thing I noticed was that the elements in the tracks are quite similar to the actual models in those track builder sets. The designers did an incredible job with maximizing the entire backdrop to produce tracks with enough twists and turns along the way. Also, I would even argue that these tracks let you play around with the driving mechanics.
Now, I have some good news and bad news for you on these tracks. The bad news is that when you start the game, most of the tracks are locked as in-game transactions. If you wanted to unlock them the easy way, just pay a few bucks to get in-game currency and buy them.
However, the good news is you can unlock them by completing the Hot Wheels City Rumble mode. Although it will be an immense grind on your part, but I honestly think it's worth it!
Wait, you can make your own tracks?!
Yes, you read that right: Hot Wheels Unleashed also allows you to create your own tracks to race on with your friends online. See, one unique mode to the game is the Track Builder, and I guess the name is self-explanatory. To be honest, this game mode was the best and it actually brings me back to my childhood.
Once you start the game mode, you basically have a blank canvas to work with, depending on the main backdrop you choose. After choosing your desired backdrop, you have a variety of track builder pieces to choose from and customize. Also, it even comes with your set of obstacles and boost pads to add some flavor to your tracks.
I absolutely enjoyed going on Track Builder as someone who collected Hot Wheels track sets before. Basically, you can create some of the most death-defying tracks that your younger self could not afford to before. Seriously, Hot Wheels track builder sets are expensive, and this game basically lets you experience this without spending a hefty amount.
Some low points
Much like most racing games, this one doesn't come with its own set of shortcomings. To no one's surprise, this game comes with a Hot Pass that allows you to earn more cars, tracks, and track builder sets. The good thing about it is, well, it's more content at your disposal. At the time of writing, they're currently running one with Batman vehicles as the main rewards,
The thing I don't like about it is that you have to pay for it. I genuinely feel that this is something that would have been better off as a Battle Pass-type of package instead of paid DLC. I mean, it's additional content that people also want to try out but with a rather hefty price tag. Maybe if they did it this way, people would continue to grind out the game.
Another thing that felt lacking in my eyes was the Basement, particularly the customization aspect.
I get it, it's another main backdrop for your tracks and you can work with a ton of elements when creating your own. However, I didn't like that the customization was limited to just the exterior design. Honestly,  I was looking for more customization options like moving the furniture around.
A roaring good time
Hot Wheels Unleashed is a racing game that feels right at home with the best of them. From a vast selection of carts to creative and unique track design, it feels fresh to anybody trying to get into racing games. Also, if you grew up playing your Hot Wheels car collection, this takes you back to simpler times.
Again, it's not perfect and hopefully with upcoming patches, the game does get better. However, they missed out on some opportunities to make it a worthwhile game to play for any occasion. Sure, if you had money to burn, this wouldn't be an issue; for others, however, they want a lot more without spending too much.
Overall, this game will give you a roaring good time, especially when you just need some down time from all the stress. What made it even more special for me was that this game pretty much made one of my childhood dreams a reality!