When the Huawei MatePad Pro came out, I was most ecstatic. It's the closest thing I can get to an iPad Pro alternative.
Frankly, iPads are investments — a risk I can't take yet. It's expensive, and it's best used when you've fallen in love with Apple's ecosystem. (And I haven't since I only use a MacBook Pro.)
Truth be told, I only wanted that magical tablet so I can keep on drawing and painting. Spending five years in the workforce, I haven't been able to stay in touch with my creative side despite doing creative work.
Busily juggling work and life, I forgot how it felt to create personal art.
Knock, knock! Who's there? It's me, an iPad Knock-off!
I got the MatePad Pro packed on a gracious white box with rose gold labels. It would've been appeasing if the labels came in a cohesive style.
Open the box and you're welcomed by a beautiful Android tablet… that looks like an iPad Pro. Personally, I hate knock-offs. I believe everyone should strive to produce something original because we're all born artists.
When I took the tablet out of the box, I was surprised how lightweight it was. It's like carrying a notebook! This, despite having a glass front panel and aluminum frame and body.
The MatePad Pro comes with a 10.8-inch IPS LCD screen. Even though it doesn't use an AMOLED display, it still has an impressive screen resolution of 2560×1600 pixels, brightening up as high as 540 nits.
I may not love an IPS LCD screen, but I used the MatePad Pro's screen in different lighting conditions with gusto. You can set the brightness to really bright. So bright that it looks brighter than my future.
Moving to its sides, the MatePad Pro is fairly thin. On its top-right side, you can find the power button. On its left, there's a sim card slot while on the right, you can find the volume rockers.
Color me 'premium'
So far, the MatePad Pro looks exceptional for a 'premium' Android tablet. Although, there are points of improvement for this big slab of metal. Anything you call 'premium' should make you want to glide your fingertips and feel something — which I didn't experience using the MatePad Pro.
This particular unit I have comes in Midnight Grey, made of aluminum and fiberglass back panel same as the Pearl White variant. This combination gave it a matte-like finish, resulting in the tablet's resilience to smudges and scratches.
On the other hand, the Forest Green and Orange colorways received a Vegan Leather treatment. Although it's not entirely Vegan (please don't get me started on this topic because it deserves another story), I firmly believe that Huawei should've used Vegan Leather for all variants.
The purpose of 'premium' products is to offer something different so consumers would be inclined to pay extra. A fiberglass chassis is something any consumer can get on most smartphones in the midrange segment nowadays. That's not very 'premium'.
iPad-like peripherals
Placing the tablet aside, the MatePad Pro comes with essential accessories in the box. There's a SuperCharge adapter along with a USB-C cable, a USB-C to headphone jack adapter, and a Sim Ejector Pin.
What made me gleeful is the peripherals that came with it: the Huawei M-Pencil and a Smart Magnetic Keyboard.
The M-Pencil is pretty much like the Apple Pencil. It's a wireless stylus priding itself with 4096 levels of pressure sensitivity, tip-tilting functionality, and 10 hours of battery life.
It attaches to the right side of the tablet magnetically, fully charging itself for at least an hour when docked. Yes, the stylus charges quickly and lasts longer than your conversation with your crush.
There's also a Smart Magnetic Keyboard, acting like Apple's folio keyboard covers. It comes with an ultra-thin keyboard in a protective leather case and supports quick Bluetooth pairing. It also wakes the tablet up or puts it to sleep when covered, and offers a folding stand design for your convenience.
Almost perfect Folio cover
Personally, I like this keyboard cover since it comes in a gorgeous leather that made me feel secure (and want to touch it every now and then). It was a brilliant comeback after a heedless attempt to look premium sans the cover.
However, there are some nuisances. When using the keyboard cover, your viewing angle is limited to up to 60 degrees. Also, the magnet isn't firm since I find the tablet slipping out repeatedly.
Typing might be difficult too, since it's cramped but with too much space between keys, and travel is a bit shallow. You need to adjust fully before you get comfortable typing on the MatePad Pro.
On the bright side, this peripheral can help people do their work on the go. I've used the keyboard multiple times when drafting my stories. It's really far from your usual laptop experience, but it offers convenience to do your work wherever you want.
Your own mini home theater
I always bring the MatePad Pro with me whenever I go to eat. The screen may not be my favorite, but I can't pass on the opportunity to entertain myself with a screen this large.
Besides, it has two speaker grilles each on both the top and bottom sides. Thanks to its quad-channel speaker setup tuned by Harman Kardon, you get an audio-visual treat whenever you watch on this tablet.
I've watched A World of Married Couple on Viu and finished six seasons of Community on Netflix during my stint with the MatePad Pro. My experience felt like bringing a mini home theater with me. It was spectacular that I found myself watching TV shows more than working.
If you're not into watching K-dramas and other TV series, you can play your favorite games. After all, it sports Kirin 990, the same powerful processor as the Huawei P40 Pro.
The tablet also runs 8GB of RAM, 256GB of internal storage, and a Mali-G76 Mp16 graphics card. It's easy to play graphics-intensive and memory-consuming games like Asphalt 9.
Surprisingly capable cameras
I don't expect tablets to come with extraordinary cameras. Having said that, the MatePad Pro mounted entry-level cameras for both its front and rear. It has a single 13-megapixel lens on its rear, taking slightly saturated photos that lack detail.
On the other hand, its 8-megapixel front camera is perfect for your occasional selfies and recording your TikTok challenges.
Content creators can utilize this tablet's video features such as 4K/30p and 1080p video recording. Anyhow, cameras aren't really a tablet's strong suit, but it's amazing to see that even a big slab of metal can take photos and videos decently.
Taking productivity to new heights
If you own a Huawei phone just like I do, you can take full advantage of the MatePad Pro's features. It's all set to help you relish Huawei's ecosystem.
For instance, I use the multi-screen collaborate feature when working out, allowing me to use Nike Training Club on a bigger screen. You can switch it to landscape format and enter a full-screen mode.
This makes it easier to follow forms and exercises easily without squinting my eyes while I'm sweating.
Since my Huawei Mate 20 Pro has Google Mobile Services, I used to do my work remotely although I find it difficult to be productive on a tiny screen.
Connecting my phone to a tablet allowed me to work at the comforts of my couch, in the kitchen, or even when I step outside to my porch to get some sun. You don't have to be tied at your desk anymore!
Moreover, the MatePad Pro runs EMUI 10.0 based on Android 10. Navigating the tablet is easy when you're familiar with the interface, and you get Huawei staples such as Huawei Share.
While I don't have Google Drive to organize and transfer my files saved in the tablet, I was able to use Huawei Share to transfer everything I need to my phone. Alternatively, you can use the Email app and connect your Gmail account to send your files.
The experience is similar to using Gmail's app, the only difference is it's named Email and it doesn't have Gmail's interface design.
Finding a way to connect with everyone
Huawei's latest new video-calling feature, MeeTime, is also available on the MatePad Pro. Together with the P40 series, this feature allows you to have high-resolution video calls (up to 1080p) despite having poor network quality — something most users experience in some parts of the world. (Ahem, Philippines!)
However, MeeTime would've been a lot better if it's made available to older Huawei devices. This would make it easier for people to appreciate the growing Huawei ecosystem, allowing users of older models to connect with new ones.
Another alternative would be using messaging and social apps available in the AppGallery. There's Viber, Snapchat, and of course, Zoom — which I used to attend a virtual baby shower!
Playing it safe
For a premium tablet, it sucks how it doesn't have a fingerprint scanner. The tablet relied on the usual password-protection and facial recognition for its device's security. Nonetheless, the facial recognition works fast enough to easily access the tablet.
On the other hand, online security is something we care about for devices launched in this decade. In my exclusive interview with Huawei from a data and security conference last year, the company explicitly said they're not allowed to touch data, as it's a policy from top-down.
In that same conference, both Huawei and Samsung shared the same sentiments of being cautious of what you download. Even with Google Play Store, some apps are intentionally hiding malware, and some harvest your data without your permission.
If you use AppGallery or APK sites online to download your favorite apps, always read the fine print. The terms and conditions might be boring to read, but it's important and necessary. At least, the part where it discusses how your data will be used.
Talking about online security might be scary, and if you're scared of downloading apps using other means, download the apps officially from their respective sites. For instance, Facebook, WhatsApp, and even PornHub offer their apps and official APKs so you can enjoy their platforms.
A piece of technology for every creative
Moving on to its performance (creatively), the MatePad Pro is a great iPad Pro alternative for beginners and those who aren't ready to make the switch from Android to iPadOS.
I used to borrow Michael Josh's iPad Pro whenever he's around and the experience always felt like euphoria — absolute bliss.
My stint with the MatePad Pro gave a similar high, albeit far from replicating the exact, same vibes. First, the Huawei M-Pencil has first-rate pressure sensitivity, pen latency, and accuracy that I found it easy to translate my ideas visually.
Working on my illustrations was such a smooth experience, I didn't notice I've been making art for three hours straight — both sketching, trashing my drafts, and coming out with an output that I like.
Most of my favorite drawing apps are available through APKs, such as ArtFlow, Infinite Painter, AutoDesk SketchBook, MediBang Paint, and IBIS Paint X. AppGallery has Concepts and other drawing apps, too, but I found those apps limiting.
If you're a beginner, intermediate, or professional artist, you can benefit from apps with intensive features and brushes, allowing you to focus on creating freely.
So why do people call it an iPad Pro killer?
The MatePad Pro is a powerful Android tablet, no doubt. When you activate its Desktop Mode and pair it with the Smart Magnetic Keyboard, you can enjoy a PC-like experience albeit at a much slower pace.
You can easily connect it to present your decks and proposals, or work on it as if it's a smaller laptop. Netbook if you say so, in case some of you still use that decade-old terminology.
The MatePad Pro really shaped itself up as a productivity tool. You can transform the way you work, and it can certainly handle whatever you throw at it.
It's primarily the reason why people dubbed it as an iPad Pro killer. It's premium and it can do whatever the iPad Pro can, at a much affordable price. But claiming it as an iPad Pro killer is a bit of a stretch.
Why is it far from being an iPad Pro killer?
The MatePad Pro might look like a knock-off iPad Pro, or an affordable tablet alternative for those who can't afford the iPad Pro yet, but they're very different.
Comparing the MatePad Pro and the iPad Pro is like comparing pears and apples (pun not intended). Sure, they have the same structure, exuding similar design and performance. Yet the taste, experience, and what you can do with it do not yield the same results.
The real reason why people buy the iPad Pro isn't because of the brand. It's because of the ecosystem and the apps found exclusively on Apple. If that's not the reason why people buy it, that's for another story.
But ask any artist — particularly digital painters and illustrators — and you'll realize they all love the same app: Procreate. Moreover, some apps are inherently superior to their Android alternatives (like the apps I mentioned).
For instance, Affinity Designer and Affinity Paint are noteworthy creative apps that designers enjoy. I could go on and on, but most apps on Apple are developed with creatives and professionals in mind.
We can always say that it's always the artists and not the tools. It's evident in my works that I can create my illustrations, whether on the MatePad Pro or the iPad Pro. You just need to be resourceful, right?
Even so, these tablets are investments. We're paying an exorbitant price to get the best experience. Not having Google may have been troubling, but developers are now expanding outside Apple and Google.
If Huawei capitalized on this situation and brought the same apps that artists enjoy on the iPad Pro, the MatePad Pro would've been an excellent powerhouse and would live up to its billing. Until then, stop trying to call it an iPad Pro killer. Because it's not.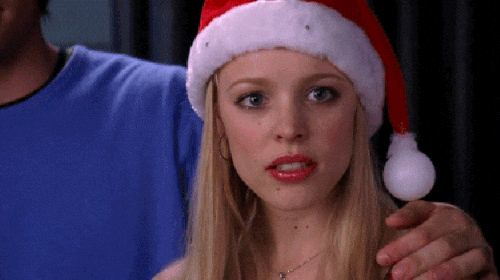 Is this your GadgetMatch?
If you're looking for premium tablets as your work-life balance companion, the MatePad Pro is an excellent choice — as long as you love tinkering. Still an Android, the MatePad Pro ignited the tinkerer inside me; customizing the way I want my tablet to be.
For beginners getting into digital arts, the MatePad Pro is a prominent alternative belonging to the major leagues. You can start with the basics and get the hang of creating art digitally without investing in something that costs a fortune.
But if you're looking for a premium tablet smart enough to hand everything to you, there's a Samsung Galaxy Tab S6 at a much higher price tag.
Maybe, a non-pro iPad, too — in case you really want an iPad. Nonetheless, the MatePad Pro is an affordable alternative with a near iPad Pro experience.
The Huawei MatePad Pro is priced at PhP 32,990. You can get this tablet at Lazada, Shopee, MemoXpress, Abenson, Bluelite, Intogadgets, Silicon Valley, FLW.PH, and Aerophone.
SEE MORE: Stay connected and creative with the Huawei MatePad Pro | iPad Pro 2020 Unboxing and Review
In having healthy connections: vivo TWS Neo
Learning the value of unattachment and secure connections
Earlier this year, I embarked on a spiritual quest to heal my personal issues and unhealthy coping mechanisms. Something I've been dealing with for more than twenty years.
Unfortunately, the world paused when the pandemic struck, and I wasn't able to have my own Eat, Pray, Love moment. Yet the universe — if you believe in that — finds its way to put you back on track. Over the last few months, I've been spending some time in isolation to safeguard myself from the invisible virus.
In between my full-time job, household chores, and other errands, I was able to sit with myself while scouring through my deep-seated emotions. In the fifth month of my healing journey, I got the vivo TWS Neo to accompany me in the last stride that helped me close my old wounds.
On removing my expectations
I wasn't impressed the first time I met the vivo TWS Neo. Bluntly put, there was nothing extraordinary about it. It's similarly designed with a striking resemblance to the king of true wireless earphones.

Little did I know, the vivo TWS Neo has something else to offer: Identifying what I like and didn't like about myself through my likes and dislikes about this accessory.
Using it for a month, I got a better understanding of myself. I was able to realize how I tend to fixate on what I want, denying myself the chance to try something new. How I've been holding on to certain outcomes that aren't for my highest good.
So I used it to start breaking my expectations and connected it to my four phones. From the Samsung Galaxy S20, Xiaomi Mi Mix 3, Huawei Mate 20 Pro, and to the vivo X50, the TWS Neo connected seamlessly via Bluetooth.
This easy connection made me ponder about my struggles in connecting with and opening up to people. I wish I connect with people as easily as these wireless earphones.
I tried to listen to "Lo-Fi Beats" on Spotify, a calm playlist that lets me enjoy the novel I'm reading — History Is All You Left Me.
While I read a story about love, friendship, and mourning, my mind wandered in between the pages. I started relating my experience with the vivo TWS Neo to my journey in learning and healing my personal issues.
The value of detachment and secure connections
As I enjoyed the liberty of wireless connection, it helped me realize it's time to free myself from the past. I'm not bound by any cords, I don't have to carry all this weight with me anymore.
In between reading and bathroom breaks, I didn't bother returning the wireless earphones to its case. I always brought it with me to the bathroom while my phone is left at my desk, thinking the connection won't be disrupted. Plus, it has IP54 water resistance.
Of course, there's a limit even though it uses Bluetooth 5.2 connection. It's like how certain romantic connections can be disrupted by distance. Frankly, it's something I've been doing unknowingly. An unhealthy habit I need to fix.
Thankfully, it's easy to reconnect. The vivo TWS Neo has a good grasp of its connection, where you can just play your songs again through your phone or by tapping it with your fingers.
If you ever have to remove the earphones for a moment (or put it back to its case), the music will stop yet it will play again as soon as you plug it back in your ears.
A healthy reminder that connections don't necessarily stop when you step away, and you can still pick things up where you left off.
The only problem I encountered was the fit. The open-ear fit didn't feel secure enough in my ears that I always thought it's about to fall. This is the reason why I've always preferred in-ear ones.
Learning about my preference made me realize the importance of feeling secure in yourself and in relationships. What most people don't know is that a healthy connection is comprised of two secure and independent individuals. You can't have a happy and stable relationship if someone's worried and reeks of insecurity.
Everything is within your reach
One thing I learned and loved about the vivo TWS Neo is how everything is within our reach. I didn't know the gesture controls I can utilize to fully enjoy my listening experience. Not until I put the effort to learn about it.
The vivo TWS Neo has Slide Control embedded on its stem, allowing you to operate it easily. I was able to access google assistant, answer a call, and control my music by double-tapping.
Calls can be rejected (which I barely do) or hung up (if people are annoying) when you press and hold. I also adjusted the volumes by sliding through the stem.
There's also a Find My TWS Neo feature, which helps you search for your wireless earphones easily. It will beep through your phone once it's in the connection's range — a feature that I wish I could use for all the people I've lost.
There's always a wonderful connection waiting
Diving into a story while listening to music allowed me to drown my emotions and distract myself. Sometimes, I shut the world out by putting the volume on max and using noise-cancellation.
I don't care if my eardrums explode, as long as I can't hear people or my thoughts, I'm good. This form of escapism has been an unhealthy habit that I'm actively fixing. Instead of enjoying the TWS Neo's rich, quality sound (and probably staying in the present), I tend to prevent myself from feeling everything.
But what I learned so far is that sometimes, we have to allow ourselves to stumble and fall, drop our guards, and move out of our comfort zones. Maybe it's time to stop repeating the same songs you've been playing for three months now.
The wireless earphones last for more than four hours and can last a full day when you recharge it through the charging case.
As I close my book to allow my wireless earphones to recharge, I realized that I, too, have to let myself rest. Just like the TWS Neo, I have to recharge (or heal in this matter) so I can enjoy another wonderful connection and listening experience that's certainly waiting for me.
Is this your GadgetMatch?
The vivo TWS Neo might not be an option to most consumers unless you're loyal to the brand. There are a lot of cheaper alternatives and if you have a few bucks to spare, you can increase your budget range and purchase several contenders such as Samsung's Galaxy Buds Live and Huawei's FreeBuds.
In the same price range, there's also the OPPO Enco W31. If your budget is in between and you prefer a connection that's simple, long-lasting, and seamless, the vivo TWS Neo could be your GadgetMatch. And if you already own a vivo phone anyway, pairing with these should be at the top of your options.
The vivo TWS Neo retails for PhP 4,999 in the Philippines. It comes in two colors: Moonlight White and Starry Blue.
SEE ALSO: Wireless earphones: A life-changing switch? | 6 reasons why you should switch to wireless earbuds | The art of letting go with Sony H.ear On
How I got fit with the OPPO Watch
Our goal is to survive
When the global health crisis struck the world into a colossal spiral while we all watched anxious in our homes, I decided to escape into a fitness challenge. Hey, I needed some form of healthy coping and I thought putting my frail, petite figure into the ringer was a good way to keep me distracted.
So, since the end of March of this year, I decided to do at-home workouts six days per week. And, by the end of April, I had somehow dedicated hours into working out consistently from Sundays to Fridays.
Deciding to be fit
If you're thinking, "she's mental," hi. Yes, I am. I always knew I was capable of sticking to something I wanted to work towards. I'd go so far as to say I've always had an obsessive tendency towards things I set my mind on. There was, of course, a good incentive: my mental health.
I've always struggled with my mental health. Even when writing about how video games helped me through rough patches in my life, I'd spiral back into the same mental state over and over. I wanted to break that horrible cycle. And so, I set myself to use fitness to expend energy I would usually have to be anxious or self-destructive on something healthier and beneficial.
Oh, I almost forgot a tangent motivation to all of this: I was weaning off my medication. So, if you didn't know, which you probably didn't, I was taking antidepressants and mood stabilizers to get by.
Whenever I had teetered into fitness, I weirdly felt on-top-of-things. I brought this up to my psychiatrist and knew that if I wanted sustainable stability, I had to work on long term changes to my lifestyle.
So, back to the task at hand, I had consistently worked out, built muscle where I didn't know I had and gained a ton of weight. By late August to early September, I had felt better mentally.
Tracking with the OPPO Watch
When I got the OPPO Watch, I had already checked out most of my personal goals except one: getting stunning abs. I went to work on journaling ab workouts I was going to do and healthy meals I wanted to treat myself to. I was planning on running outside to get my daily 10,000 steps through the watch's Wear OS out of the way and was pretty excited to strap on the OPPO Watch.
Before we hop into my journey with the OPPO Watch, here's a couple of things you might want to know. The Oppo Watch's dual-curved 1.6-inch AMOLED display makes it look identical to the Apple Watch.
Elephant in the room finally out; let's talk specs. It's got a Snapdragon Wear 3100 SoC with an Apollo Chip. All of that runs on Wear OS by Google and is powered by a 300mAh battery. And, OPPO boasted the watch's 21-day battery capacity. So, I was hyping myself up for a two-week ab workout program to accompany the specs and features the watch was decked out on.
Let me just get it out there: as much as the OPPO Watch has an identity crisis on potentially being an Apple Watch wannabe or clone, it delivers on looks. The watch is pretty and the interface never once stuttered while I used it. But I digress…
Road to getting abs
On day one, road to maybe getting abs, the watch flopped and stopped recording my run, and ab exercises because it had run out of battery. Frustrated but also quietly relieved, I dropped my plan for the afternoon and eased out of my workout quicker than I often would.
You see, I had become overly obsessed with working out. So much so, that I was scheduling everything else in my day around the 2-3 hours every single day I wanted to exercise.
Although it was a disappointing first day, it was a wake-up call. I had always felt fatigued and out of breath from just doing typical chores. I've long ignored this symptom of over-training and kept overworking myself.
As much as the watch didn't get to keep up with my "typical" day, it drew red flags on the fact that I was unusually active.
Don't get me wrong. The OPPO Watch is a great smartwatch. It's got a ton of features I want a smartwatch to have. It had a training assistant, a heart rate monitor, a sleep tracker, sedentary reminders, and had a vast array of workouts you could track through Wear OS.
It was the best thing to help validate the hard work I was making on a daily. I would use and abuse installing the Google Fit app to track my strength training, workout sets, and footsteps. But, if there's anything I slowly learned from over-training and "over tracking," it's that you tarnish your relationship to exercise if you obsess over calories.
More to getting fit than looking a certain way
If you've been hating yourself for not getting fit or not losing weight while the rest of the world is ablaze, let this be the reminder you need. We're here to survive, not to pressure ourselves into losing weight, getting fit, building unhealthy self-images, or getting sick and injured.
This year, especially, is not the time. I know that being isolated can feel relentlessly daunting and peeking into social media feeds into unhealthy and toxic standards you might feel pressured to try to achieve. But, there's more to health than trying to look a certain way — there's the important bit about how you are and how you are feeling.
A lot of the ironically toxic parts of health and fitness is from building fundamental goals on visual validity: a number on the scale, a measurement, or aesthetic muscle development. When health and fitness should be about developing something sustainable: strength, flexibility, stamina, or better well-being.
It's also good to note that quick and sudden fixes can show fast results but won't be sustainable long-term. The quicker the change, the quicker it is to lose. Easing your way into small changes until you achieve a healthy lifestyle that isn't restrictive of anything you want is the way to go.
For the past two weeks with the OPPO Watch, I decided to be more attuned with myself, mentally and physically. It was a good time for my body to recover from brutal stress I put it through.
The watch's Wear OS features breathing exercises that helped a lot with this. I would find myself struggling with anxiety late at night and I'd go on the watch and do the breathing exercises until I calmed down. I know the feature is simple and I can do without it but, having something to guide me through deep breathes really helped.
Throughout my two weeks of what was meant to be non-stop ab exercises, I decided to work out on days I felt like working out and rested on days I wanted to. The OPPO Watch gave me a good feel of my health with my heart rate and step count even if I stayed indoors.
It monitored and gave me customizable daily goals which were less about reaching them every day and more about realistic and forgiving progress.
Oh! It's good to note that the watch might be able to last about a week but it'll need to be on power saver mode. You'll be limited to viewing the time, checking your pulse when you want to, counting your steps, and getting notifications.
On that week, I kept active and went about my day without worrying about the nitty-gritty details of how much calories I burnt from walking, running, or lifting weights.
Is this your GadgetMatch?
I didn't keep the OPPO Watch on power saver mode for long for a few reasons. To recover from over-training, I wanted to improve on my sleep and work on my relationship with exercise and calories so tracking my sleep was important to me.
On top of that, the breathing exercises weren't accessible on power saver mode which was a huge bummer seeing as that feature helped me through some anxious nights — what a legend of a feature.
The OPPO Watch is decked out with so much to help you get better, happier, and healthier but only in ways, you choose to. So if you're not a fitness fiend and are looking for a smartwatch to just track your pulse, steps, and of course, keep track of time, consider this watch. The OPPO Watch costs PhP 12,990/GBP 229.
Marvel's Avengers: Does it stick the superhero landing?
A title featuring Earth's mightiest heroes carries great expectations
The Avengers is the most popular superhero team today thanks in large part to the 23 films and counting that belong to the Marvel Cinematic Universe or MCU. This could lead one to believe that anything that has "Marvel's Avengers" on it will be well-made and polished because of heightened expectations and the backing of perhaps the largest entertainment company today. Well, not quite.
Perhaps we should have seen this coming following the rather lukewarm reception to the A-Day trailer that was released in E3 2019. But that was just a trailer. Square Enix and Crystal Dynamics — the companies responsible for the game's development — still had time to address things.
While there may have been improvements here or there, the overall experience just falls a bit short of the grandiose, spectacle, and fun factor that we've come to associate with the Avengers.
Heroes divided
So what's wrong with it, exactly? There's not one big glaring thing. But the sum of its parts just doesn't feel like it makes up a cohesive whole.
Just like how the team was split up after the disaster that was A-Day, the game feels like it's split between two disjointed parts.
The first is the Reassemble Campaign which takes you through a 10-12 hour single-player Action-RPG type of campaign. You get a chance to play as all of the Avengers but the story is mostly told through the perspective of Kamala Khan AKA Ms. Marvel.
The second is the Avengers Initiative which is the multiplayer live service part of the game. It's the part that the developers hoped would keep players coming back.
While the two game modes share the same combat, skills, items, and mission design, the overall experience varies heavily depending on what type of game you're into.
Ms. Marvel coming of age story
At the core of the Reassemble Campaign is Kamala Khan/ Ms. Marvel. She goes from this bright-eyed fangirl in A-day to a hero in her own right, fighting alongside the heroes she admired.
As someone who generally prefers single-player games, this was the part of the game I enjoyed the most. It's got enough heart, humor, and character that made the MCU such a mainstream hit, while also sprinkling a little bit of Saturday-morning-cartoon campiness.
The best thing about the story is the dynamic between the characters: Kamala and Bruce Banner's mentor-mentee relationship, the anger between Tony Stark and Bruce after the latter's testimonies in court after A-Day, and this bromance between Tony and Steve Rogers.
There's a lot of great character moments here that should be familiar to Marvel fans whether you came in from the comic books, TV series, or the MCU.
It isn't without any problems though. Thor had very little to do with the plot except for just being there. He played the deus ex machina role when he first rejoined the team. I guess that's fitting for a literal god.
The boss battles are also very mediocre. After squaring off against Taskmaster and the Abomination, the next boss battles will all be against AIM Robots. For a superhero hero team with such a rich rogues gallery, this was rather disappointing.
While it sort of makes sense given the flow of the story, I think they could have thrown in even at least one more Marvel villain there or at least have another tussle against Taskmaster and the Abomination.
Other than that, the story is pretty solid. I wish I could say the same for gameplay.
Grinding for gear

The core of the gameplay is the combat, skills, and gears. This is what connects the single-player campaign to the multiplayer missions. It's a mixed bag to say the least.
The skill tree for each character is deep but you'll have to grind through the missions to really get to all of them. More on this later. Meanwhile, the gears are… okay.
While most other reviewers griped about the lack of cosmetic effect from the gear you pickup, I thought this was mostly okay. It's almost the same with Marvel's Spider-Man where I can pick whatever suit I want but change my abilities depending on what the mission requires.
The thing is, in the Spider-Man game by Insomniac, the suit came at no cost. In Marvel's Avengers, while you can grind your way into some awesome cosmetic changes, a bulk of the better looking ones are stuck behind a paywall. That's what really grinds most people's gears, I think.
I also recognize that more thought could have been put into the gears seeing as the whole point of the game is getting loot and items while you're out on missions. For instance, they could have opted to have a set of cosmetic options for gear that negate certain status effects like frosting.
Feel like a superhero
Despite sharing mostly the same controls — light and heavy attacks, dodging, and jumping on the main buttons plus special abilities on the shoulder buttons —  the game does a good job of making each character feel distinct.
Your experience playing as Iron Man will be very different from the one playing as Thor despite both sharing the ability to fly. Same is true for Captain America and Black Widow even though they're both mostly grounded melee fighters.
The stretchy Ms. Marvel also offers perhaps one of the most unique play styles as she also has the ability to heal. It's perfect for when you're embarking on multiplayer missions.
Mission unbearable
The missions are where I think the game fumbles a lot. They have a relatively good combat core to build around, but the level designs and challenges leave so much room for improvement.
The missions revolve around retrieving an item, defeating hordes of AIM robots and soldiers, and most frustratingly, defending a small circular area while being swarmed by even more AIM robots and soldiers.
It's just a whole bunch of small fries coming at you from left and right. There's very little variation and it can get old real quick. What's even more frustrating is to really level up the characters, these are the missions you have to grind through. You don't get to the really good parts of the combat unless you go through these missions.
Remember the final act of both The Avengers and Avengers: Age of Ultron where the team is battling against armies of Chitari and Ultron's robots? That's what the missions feel like except it happens over, and over, and over, and over again.
Good for team players
To balance the opinion, I spoke with our good friend Francis Romero who is both a long-time gamer and huge Marvel fan. Unlike yours truly, Francis actually finds enjoyment in the missions.
What struck me the most with his observation is how team play is crucial in the missions. You can customize your characters' loadouts to fit the needs of the team. Each one can play a certain role so you can accomplish missions with relative ease.
For instance, he said he wasn't a fan of Ms. Marvel being part of his main team but being a healer, she would be an essential part of the team.
In this regard, the play-with-friends appeal is real. It's honestly not my cup of tea, but there's certainly something here that can be enjoyed by people with actual friends or those who play well in a team-setting.
A better future
The other appeal of Marvel's Avengers being a live service game is the promise of a better future. The developers have already promised that any future DLC content will be free-of-charge.
Hawk-eye — both Will Barton and Kate Bishop — have already been teased and there are more characters coming in the future. Each character, I supposed, will come with their own unique story that will build on the campaign. Their abilities will also be something to consider when building a team for the Avengers Initiative missions.
While the present may be slightly disappointing, a promising future awaits.
Does it stick the superhero landing?
The promise of a better future shouldn't be the leg that a game stands on. The game can be a little fun at best and a messy, buggy experience at worst.
The loading time from one segment of the game to another is ridiculously long. It almost feels like you can watch an entire MCU film and the game would still be loading when you come back to it.
Marvel's Avengers is weighed down by the expectations surrounding it. When you have a title so mainstream and the backing of an entertainment giant that has dominated the mainstream consciousness for a better part of the decade, it's fair to expect a polished game. One that feels like the triumphant third act of most MCU films.
Instead, it feels more like the first time Tony Stark took the Iron Man Mark II out for a spin in the first Iron Man movie. It was a fun but clunky ride, and when he soared to go higher he ran into an icing problem.
In many ways, that's what this Marvel's Avengers game feels like. It's clunky but fun and while it's not perfect, there's certainly something here that Square Enix and Crystal Dynamics can build on.
It doesn't quite stick the superhero landing, but it sure as hell didn't crash and burn.