What's the safest way to have cybersex during quarantine?
Always practice safe sex!
A blazing hot summer isn't the only reason people are shedding their clothes during the pandemic era. Between separated lovers and thirsty singles in your area, everyone is experiencing a rougher time getting their groove on. As a result, people are running to digital messaging and broadcasting platforms to express their horny sides.
However, as the pre-coronavirus world is wont to tell you, cybersecurity isn't as safe as one might imagine. Work-from-home employees are quickly learning about privacy risks with their preferred conferencing apps. For example, Zoom, the work-from-home community's golden child, has repeatedly caused shady privacy hiccups, including Zoombombing (or when unauthorized Zoom users invade other people's Zoom calls). That said, given how risky office calls already are, how much riskier is it to sext these days?
Sliding into those DMs
Naturally, the simplest form of sexting is the good old-fashioned nude photo. Since the advent of Twitter, DMs have always been home to naughty lewds and unsolicited dick pics. Likewise, the same can be said of Facebook Messenger or Instagram Direct. How safe are these forms of communication for your nudes?
Unfortunately, not very. Though they are private in nature, direct messaging features are hardly the most secure of platforms. This has a lot to do with encryption. Despite Facebook's and Twitter's best attempts, completely secure messaging is still a distant hope. Between Facebook, Twitter, and Instagram, only Facebook Messenger offers a secret conversation feature, allowing messages to be end-to-end encrypted. Twitter has tried encryption before, but so far hasn't rolled out the feature after the test. Instagram, unfortunately, is still working on its own variant.
Meanwhile, the more dedicated messaging services — like WhatsApp and Telegram — already have end-to-end encryption built in. If you're planning to go old-school sexting, using these apps might be your best bet. Also, if you and your partner both have iPhones, FaceTime uses end-to-end encryption as well.
What does this all mean? Unencrypted messages are prone to unauthorized third parties. You can get hacked. On the other hand, regular encryption protects against malicious hackers. However, the company can still access your data if it needs to. Even if they claim to not touch your data, they still can. True end-to-end encryption protects your data from both hackers and the company, ensuring that only the sender and the receiver can access the data. That said, there are still ways to illegally access encrypted data as was what happened with WhatsApp recently. Ultimately, it's all about how much risk you are willing to handle.
Booming while Zooming
Likewise, the issue of security pops up again in video conferencing apps. As mentioned above, Zoom is already in hot water for providing less-than-stellar privacy measures. Even now, malicious parties can just as easily access your Zoom calls without your permission. Rumors of the company's Chinese ties aren't helping its cause either.
That said, sexy video chats are always going to be a thing. Especially now, there's no other way to express physical intimacy for distanced lovers than through Zoom, Skype, or Discord. How safe are you when you take your clothes off on these platforms?
This is when it gets tricky. Technically, Zoom, Skype, and Discord all restrict adult content on their respective platforms, based on their terms of service. Under the strictest implementation of the rule, users shouldn't send nude selfies or have sex shows through these apps.
However, how can these companies expect to enforce this rule? The only feasible way for enforcement is by monitoring accounts directly. Naturally, no one wants that. And companies will never own up to such an invasion of privacy.
At most, some companies claim to use AI and machine learning to catch these calls in the act. According to Zoom's statement on Rolling Stone, the platform uses "a mix of tools, including machine learning" to help with enforcement. However, when the publication asked for more details regarding the supposed tools, Zoom refused to answer, potentially confirming the measure's non-existence.
In 2018, Microsoft adjusted its code of conduct to restrict nudity and pornography. In terms of enforcement, the document explicitly refers to the right to go over your submitted content when "investigating alleged violations." Like Zoom, Microsoft doesn't have a crystal-clear way to find violators. "Alleged violations" means that the company must rely on other people reporting violators.
NSFW content is allowed in DMs and video chat provided that all parties involved are consenting and of appropriate age. In servers, NSFW content can only be posted in appropriately flagged NSFW channels.

— Discord (@discord) April 11, 2018
Though they have the same problem, Discord has a more open approach to adult content. Like Zoom and Microsoft, Discord doesn't allow adult content. However, the platform can allow them under certain circumstances. According to a tweet from their official account, "NSFW content is allowed in DMs and video chat provided that all parties involved are consenting and of appropriate age." Also, Discord allows users to mark communities as NSFW, curbing some of the blow.
How does this go back to the issue of encryption? Because companies will investigate user reports, Zoom, Skype, and Discord will not offer true end-to-end encryption. Though they have standard encryption, the company can still view your content if they need to.
If anything, Discord has more convenience as a platform out of the three mentioned. Regardless, if security is your priority, true end-to-end encryption — such as those offered by WhatsApp and Telegram — is still your best bet.
The human factor
Unfortunately, despite your best efforts, the true risk lies in the people you share nudes with. If you don't strip responsibly, your sexting partner can easily save your nude selfies, capture screen recordings of you getting it on, or broadcast your livestream elsewhere.
Even if you choose the most secure platform, people can still mess with you. At the very least, make sure you completely trust your partner. And not just the he's-my-boyfriend type of trust. Make sure that, even if you break up, they won't betray you at all.
If you've successfully found yourself such a partner and decided on a secure platform, don't be afraid to express your sexuality as much as you want. Your body is your own.
Couple co-op games to play during the pandemic
Loving from a distance
It goes without saying that the pandemic has drastically altered our lives. And, for the lucky few who've found love amidst the global chaos or barely kept their love life while apart, playing games has become one of the best past time in quarantine.
Below are cooperative games you can play with your partners or friends. We're open to all forms of love here. Also, note that this list won't include classic multiplayer games like Minecraft, Stardew Valley, and Animal Crossing: New Horizons because I'm assuming you and your partner or friends have already played these for an ungodly number of hours. Which, by the way if you haven't, I recommend you start there.
Not included on this list are multiplayer online battle arenas(mobas) since that's a whole genre of it's own. And, I'm sick and tired of blatant sexting and flirting on moba team chats. Get your lives together or stay alone, yeah?
It Takes Two
Steam, PlayStation, Xbox, & PC
It Takes Two is a cooperative action-adventure platformer with gripping stories and game mechanics. You play as arguing parents at wit's end stuck in doll form. The doll form bit is due to your daughter's attempt to cope with her parents' eventual split. Speaking of splits, it's a split-screen multiplayer that allows you to play locally or online. The game mechanics and design are witty and eloquent–drawing you into the characters' stories.
It Takes Two is a good game to play with your partner to see how well you work through obstacles together–in more ways than one. It Takes Two was developed by Hazelight Studios and published by Electronic Arts under the EA Originals labels.
Heave Ho!
Steam, Nintendo Switch, & GOG
Heave Ho! is a multiplayer co-op platformer where you and your partner or friends get through tough puzzles using your wobbly and dangly limbs. Grab on to each other's hands, climb across dangling bodies, and swing your way into safety.
Heave Ho! forces you to work together by throwing the other, climbing over, and using our partner to get to the other side. It's a quirky simple yet challenging game that have left players screaming desperate for hand grabbing. Heave Ho! was developed by Le Cartel Studio and published by Devolver Digital.
Overcooked! 2
Steam, Nintendo Switch, PlayStation, Xbox, GOG
Overcooked! 2 is a cooperative cooking simulation video game. It's the sequel to Overcooked! which had the same game mechanics just without the new and improved stages, mechanics, and features. Overcooked! 2 will make it necessary to yell at each other–which doesn't have to be a bad thing. You work together as a team to prep, cook, and serve.
It's the perfect game to play to break the ice, work together, laugh, and panic. Test your relationship, strengthen it, or break up over a silly game. Overcooked! 2 was developed by Team17 alongside Ghost Town Games and published by Team17.
Valheim
Do two burly Vikings braving the elements sound like a romantic way to spend the night with your partner? No, of course not, but you'll get hours of entertainment riding together with your nordic allies. Valheim is an explorative survival game. Build yourself a little home, roam the giant wilderness for resources, and hunt some trolls. If Minecraft doesn't hit the same way anymore, this will probably fill that gap. But make sure you're playing together, microphone on, and you'll get lost in purgatory.
Valheim was developed by Iron Gate AB and developed by Coffee Stain Publishing.
Huawei Watch GT 2 Pro: Best gift for the man in your life
Make him shine as bright as you
Not every successful woman needs a man. But if you happen to have one in your life, it doesn't hurt if he can look as pristine as you.
What better way to elevate his look than with a premium timepiece that looks smart and is actually smart.
The Magic number is 12. There's that thing about 12 days of Christmas. In the Philippines, the Watch GT 2 Pro retails for roughly around PhP 12,000. So here are 12 reasons to make each thousand of that purchase count.
1. It's gorgeous and will elevate your man's confidence
Here's the deal. It's possible your man looks like a walking half-peeled potato. But have him wear the watch and he'll instantly feel like a BTS member. Now, he may still look like a potato, but now he's a potato with swagger. The best thing anyone can wear is confidence and this can totally help with that.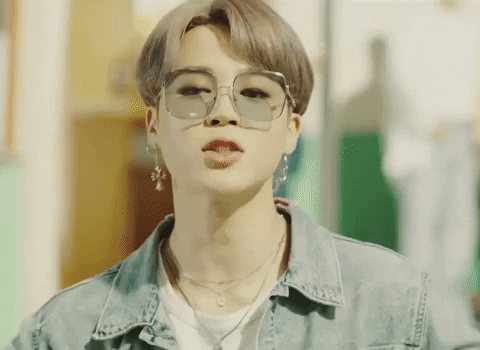 2. It won't break easily 
A luxurious timepiece that will likely stand the test of time? Yep, that's that this is. The sapphire glass that the watch face is made of is on stubborn son of a b***. It's as tough as they come.
3. It's customizable 
Nothing's more empowering than knowing you can tweak things to your taste. With One Hop Watch Face, you can use whatever image is in your file as the Watch Face. Neat!
(*Only works when paired with a Huawei smartphone running EMUI 11 and up).
4. It can track a bajillion workouts 
We're going to assume the hyperbole didn't fly over your head. Think of an activity, and there's a good chance the Huawei Watch GT 2 Pro can support it. It likely can find and track a workout that your man can stick with. This means your man can go from looking like a potato to looking like a french fry (which is a snacc. Get it?) 😉
5. It can lead your man back to you
Let's say your man decides to transform from potato to french fry and starts with some light jogging around your neighborhood. But he got too into it and doesn't realize he's in the part of the neighborhood he's not familiar with. The Huawei Watch GT 2 Pro has a GPS Route Back feature that will let him find his way back into your loving arms.
6. Encourage him to pick-up a sport
Other than tracking workouts, it can also track bajillion sports. There's badminton, tennis, bowling, volleyball, and even golf! These are all fun sports that you can do together!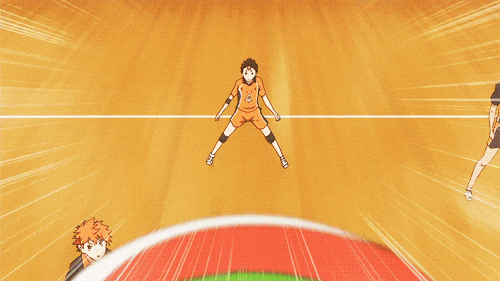 7. You can check how much you make his heart flutter 
Okay, that's probably not what the heart rate meter is for but it's a fun concept, right? It is, of course, useful for many other things but this one is cute to try. Throw an "aegyo" (cute gesture) his way and see how much his heart rate spikes.
8. You can find out why he's being grumpy 
Is your man acting aloof or just plain out of it? Ask him to check his stress levels on Huawei Watch GT 2 Pro. If it returns an alarming number, ask him what's up and you guys can resolve the problem together. 💕
9. Make sure he gets your messages
The Huawei Watch GT 2 Pro lets you have full control on which notifications you get. Make sure he has notifications turned on for the messaging app you two use the most. That way, he always gets those sweet nothings from you.
10. Decide whether you're going out for a safe social-distancing date or staying in to Netflix and chill 😏
One glance on the watch and you'll get a sense of what the weather is like on a particular day. This will help you determine whether you'll spend some time out or just have some snuggle time indoors.
11. You don't have to worry about charging it everyday
Let's face it. Several smartwatches require some juicing up after just a day. Well, not this one. Even if you push the battery to the limit by enabling all the features, you'll still get AT LEAST five days without charging it. It's long-lasting just like your man. 😉
12. You can take cute couple photos! 
It has a remote shutter feature that will free up your hands and let you do all the silly couple poses you've been wanting to do. Just prop your phone up somewhere and use the watch as the shutter!
SEE ALSO: Huawei Watch GT 2 Pro review: Swanky and smart
Christmas Promo
If you buy the Huawei Watch GT 2 Pro (PhP 11,999) from November 27 to December 31, you'll get a FREE entertainment package consisting of a notebook, multi-connector, and blue speaker. Combined those are worth PhP 2,099.
This deal is available in all Huawei stores as well as online and offline retailers.
iPhone users have a higher match rate compared to Android owners
iPhones boost match rate by 76%
Looking to improve your chances of getting a match on dating apps? You might want to consider using an iPhone. A new study by a UK-based firm found that iPhone users have a higher match rate compared to Android owners.
The latest study by CompareMyMobile dives into the relation of devices owned with chances of matching with someone. It found out that having an iPhone boost chances of matching with the "one" by almost 76%. There's no specific iPhone model named in the study, but having the latest model surely boosts a person's match rate.
It didn't stop there, either. If you love your AirPods and Apple Watch dearly, you are sure to attract more people looking for the love of their life. The study guarantees 61% more chances of successful matches if one owns an Apple Watch. Meanwhile, having the latest AirPods alone boosts profile matches by 41%.
This is in stark contrast with the owners of Android smartphones. Having a Google Pixel will erode chances of matching with other profiles by 10%. Other brands have it worse: owners of Sony will have a 14% lesser successful match rate, while Huawei and OnePlus will have 23% and 30%, respectively.
Photos by CompareMyMobile.com
And what if you still rock a Blackberry? Sorry, but you can expect more people swiping to the left. The study found that having a BlackBerry significantly decreases your chances of matching with others by a staggering 74%. So if you're still wondering why you're still single despite having good looks and charisma, then your BlackBerry might be to blame.
Age and location affect match rate too
There are two factors that affect these preferences: age and location. Unsurprisingly, younger people are much influenced by smartphone brands in their matching preferences.
Women are much more discerning with smartphones a person uses across all age brackets. For example, smartphones influence the preferences of women in their 20s by up to 65% while men in the same age bracket are only influenced by up to 15%.
Your location also plays a key role in determining your success.  If you have an iPhone 11, you have the best chances in London, Vancouver, and Los Angeles. And if you show off your Apple Watch on your dating profile while you're in San Francisco or Manchester, you will attract more views and swipes to the right.
The only odd-one-out is New York. Here, the most swipes to right goes to the person who shows off their AirPods.
Some might have reservations on the whole study, but this was done using legitimate methodologies. The whole study is done by setting up fake profiles. Each fake profile displays the device supposedly owned by the person. Granted though, the study only looks at data from 15 major cities and more than 50,000 swipes.
So, don't be discouraged if you don' have an iPhone to boost your successful match. After all, there's a lot that you can do to improve your chances on dating apps.